Top 10 Best Looking Metro Stations in the Stockholm Metro
darthvadern
As a half-swedish semi-east coast teenager who grew up as a young kid in Stockholm I'm extremly fond and loyal to my fathercity of Stockholm, one of my favourite cities to this day. During my first three years I lived in Stockholm and I'm a guy most interested in history and nostalgia and this has made pretty much anything that I grew up with in Stockholm to be just nostalgia and obsession-worthy for me. I've grown so attached to things like Skansen, The Ericcson Globe, My old home, The public transportation of Stockholm..., especially the metro. There's something just so nostalgic about it. Since the Stockholm metro is viewed as the world's longest art galley, I'm going to make a list of the best looking metro stations in the Stockholm metro. With that being said here's the list.
The Top Ten
1
Kungsträdgården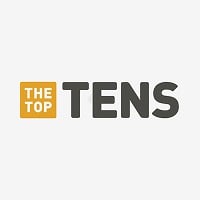 This metro station is just so insanely stunning. I mean literally the flooring and colouring of this station is so gorgeous that the last thing I thought it would be used for is in a metro station of all places. It's so colourful and stunningly beautiful. Kungsträdgården (In english literally the King's Garden) is a metro station on the Stockholm Metro located on the blue line, inside Stockholm and interestingly enough the deepest station of the metro system as well, so far at least.

The flooring looks like something you'd see in a store with the amazing terrazzo material but with lots of green, with white and red lines on it. The pillars have the same coloring. The bedrock on the opposite wall at the rails and the ceiling has been coloured green as well and it just looks so stunning. Combine it with the normal grey bedrock on the opposite side of the rails and it becomes just excellent! This is just the platform as well. Towards the escalators you are met with a majestic ...more - darthvadern
2
Solna Centrum
In terms of colours, Solna Centrum bears a few resembles to Kungsträdgården. Both have green and red although this time although in darker shades. It doesn't look nearly as fascinating but it's stunning enough to make it to the #2 spot on the list. It looks very, very nice.

This is another station in which bedrock makes up the majority of the platform apart from the floor. The ceiling and upper half of the walls are coloured in bloodred. The lower half of the walls has either green or black colours depending on where you are. At the escalators it's black. The station has been nicknamed "the gateway to hell" because of the colours. It's pretty beautiful though because it's not just colours tossed in. There are even small houses at the escalators painted at the black part on the wall. On the green parts of the wall there has been painted trees and lumber workers which looks pretty nice.

This station is one located on the Akalla line, which belongs to the blue line, and ...more - darthvadern
3
Rådhuset
This is a gorgeous one definitely. A top five or so worthy contender in my opinion. In my opinion this station in a way bears some similarities to Solna Centrum in which there's a lot of red and it's made of bedrock and both are located on the blue line. Although this one's more in Stockholm City, and the platform and station looks a bit different.

This one's made of of just one colour. A very stunning one. It's red but looks more orange due to it being rusty. It just looks amazing with the rusty colour. This isn't the only station to do this though. Rinkeyby, located on the far west of the Hjulsta line, also part of the blue line. - darthvadern
4
Stadion
Stadion is certainly a happy looking station. Definitely a very beautiful station. The platform floor may not be anything too noteworthy but so are the ceiling and and walls. The bedrock has been coloured skyblue with a sky theme and there's a ' rainbow painted in the tunnel to the platform circling around the tunnel. That just looks amazing for me personally and it really brings this station high up on this list.

Stadion is located on the north part of the Red Line between Universitetet and Östermalmstorg, one of the richer areas of Stockholm on the Mörby Centrum line. I've never actually been here like on the platform but I've passed by this a few times as a kid when we were going to Bergshamra (which is where I used to live as a very young child). Very nice looking indeed. - darthvadern
5
T-Centralen (Blue Line)
T-Centralen is the main hub of probably not only the stockholm metro but in a way for other trains as well. It's the busiest station in all of the metro system and it's the only station where all three lines (green, red and blue) meet each other. Each of line has a different platform in the station. While the green and red line's platform for the station was generally basic, if you go deeper to the blue line, it's a whole lot better platform and more beautiful.

The bedrock is like sea blue combined with grey on the ceiling and there are tons of blue olive branches crossing the ceiling and walls. It looks spectacular. Due to it, I also think it's one of the more creepy looking stations, in a good way.

I've actually been here once. It was in sixth grade when we had a field trip to Stockholm and we got to Stockholm with a train. Then we would take the metro from T-Centralen to Kungsträdgården. Nice memories definitely. - darthvadern
6
Tensta
One of the brightest looking stations in the Stockholm metro, as the main colour on this station is white. It feels like super natural like. Nature is a theme in this station. Painted grass, animals, trees..., there are even bird statues on a wall. I've heard it's suppose to symbolize equality which I think is great personally.

One thing that particularly catches my eyes is the big blue circle on the ceiling of the tunnel that leads to the platform. That thing looks incredibly beautiful in my opinion. This is one of the most unique Stockholm metro stations in my opinion because of how different it is from the rest. - darthvadern
7
Thorildsplan
If you're someone who grew up with retro games and stuff this is definitely a metro station for you because Thorildsplan, a metro station on the green line found about at the edge of Stockholm City, and the only metro station on this list to be above ground, is the only metro station in the Stockholm metro to actually have retro art and by that I mean like pixelated art. It's like the walls are made of small squares and each square is a pixel. Now this is such a genius idea for a metro station, to have retro pixelated art. It's amazing. And to be honest that's why this is the only metro station here above ground that I actually think looks pretty good.

Why isn't this any higher though? Well to be honest while it's a creative concept, it doesn't necessarily look as stunning as most of the platform is just a very bright blue with pixelated stuff here and there. It looks the best when bedrock is coloured, while this is just small slabs. But the originality of this one prevents ...more - darthvadern
8
Huvudsta
This is a not too talked about station when it comes to the art of the station which is kinda sad because in my opinion this is one of the top ten best looking stations in the Stockholm metro. Like usual cave stations are the best looking stations and this is no exception. This one looks..., just . So stunning!

You know what I said about how nice the colours were in Kungsträdgården station? Well frankly I'd say the same for here. It's not the same colours but it has similar colours but with a more shiny and polished look. Of course the layout isn't anything like Kungsträdgården which is why it's a lot lower than said station. The floor is a bit uninteresting but the ceiling and walls made of bedrock is really nice. That shiny green-blue colour just looks..., amazing. Combined with some other stuff like that red and yellow banner that runs along the bedrock walls this looks incredible.

It's located on the blue line like a lot of stations here (Man the blue line really ...more - darthvadern
9
Alby
This is a southern station located on the Norsborg line, which is part of the red line. This is one of the most southern stations on the map. It's also one of the few stations located in southern Stockholm that I think looks pretty nice overall.

It kinda reminds me of Huvudsta station in a way considering the colours. The ceiling and walls are made of painted bedrock, and I love the green colour. It's not like green-blue like in Huvudsta, but just real green. It's super shiny and looks like crystals. Combined with some blue and red circle-like paintings on the bedrock as well and it looks majestic. I think Huvudsta is a bit better because I prefer the shiny look and the flooring looks better as well. This is a top ten worthy though. - darthvadern
10
Akalla
As of 2019 this is the most northern station in all of the Stockholm Metro, located in the Akalla suburb. It's a blue line station located at the end of the akalla line, which yes, makes Akalla an end station much like Kungsträdgården, Mörby Centrum, Farsta Strand, etc.

The most notable feature is the tan yellow bedrock. It looks so unique and different from the rest of the station and very, very bright. It gives it its distinct feature and I really like it. Not much else to say here. - darthvadern
BAdd New Item
Related Lists

Best Metro Station Songs
Top Ten Places to Visit In Stockholm, Sweden

Best Insania Stockholm Songs
Top Ten Best Kansas City Metro Cities
List Stats
10 listings
7 days old

Top Remixes
1. Kungsträdgården
2. Solna Centrum
3. Rådhuset
darthvadern
Error Reporting
See a factual error in these listings? Report it
here
.