Top 10 Best-Looking Robloxians
MeaganSaysHI
Yeah, these are the most handsome, most prettiest robloxians on Roblox, I'm not that pretty after all, add me if you have Roblox my name is XxXSkrillexFan101XxX
The Top Ten
1
Cindering
NEVER SEEN BETTER
SEX
He looks cool follow me my name is masterjedboy10
Hey megan - Spiritualsavedboy
4 Comments
2
Zaquille
! YOUR SO COOL...!
You look so cool! THE GOLDEN WINGS! so COOL!
3 JuicyJuice12
4 alexislexi1211
5
Dued1
Looking handsome with blue skin! - MeaganSaysHI
6
Spiritualsavedboy
Look at his profile he looks amazing
This guy looks way better than builderman.
Yeah
Yeah!
1 Comment
7
taymaster
Invisible head? Still looks fine! - MeaganSaysHI
Taymaster is a good ROBLOXian creator, because he created many games including the most popular one Twisted murderer
Dude, one of my friends has a crush on him lol he looks pretty cool to me to P.S. he doesn't have a head...
8
Bereghost
Bereghost is Cool, because he creates ROBLOXian video's for all of Roblox players and fan's to see.
One of the most famous YouTuber Robloxians, looking good as usual. - MeaganSaysHI
9
Builderman
I pick Buildman for LIFE!
He looks so cuddly! - MeaganSaysHI
10
Zallus79
A Nice suit and fedora!

plus nice looking' shades
The Contenders
12
Donald Trump
I like his hair
He does not play Roblox - NamiKazePants08
Hot
13
NutellaQueen22
One of my friends on Roblox, Love the hats Nutella! - MeaganSaysHI
Never heard of he/she
14
Unconspicuous
Face masks bruh
15
Justin Bieber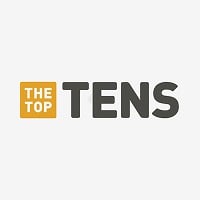 Justin Drew Bieber (born March 1, 1994) is a Canadian singer, songwriter, and record producer. He currently resides in Ontario, Canada and is Christian. He is the son of author Pattie Mallette. ...read more.
Greatest of all time
Lol the person put her in the descripshon
Ok who put Justin on the list, KILL IT WITH FIRE AND PITCH FORKS
He don't play ROBLOX
16
Alanspiderkipz
Very epic roblox character not famous or anything just an epic character my mans - AIan
He is an epic gamer and is epic gamer and yeah epic
Epic Gamer. This is totally not me. - AIan
Very epic.
1 Comment
17
Greenhawk13
Green is nice sweet and over all, cute with her clothing choice. I mean come on the lilo and stich shirt with pants
She's nice with a great personality, Green is also a great rpger in warrior cats games, and darkened dawn
19
MFT123HD
GEEz go look at him and BOOM
Best robloixian ever
20 Lord_Betrayus
21
hippiechick5
She has really nice outfits - skyyyyyy
22
shawnmccaul22
He looks like the Kool-aid man with clothes on.
23
DrTrayBlox
Popular and cool looking avatar
Its DANTDM. What else can you expect?
Nice hair.. Not as good as me.. I should be no. 1
My account = EagleEyes8888REAL
24 AwesomeRaffi2006
25 Commonrare
26
FloraOfHearts
So sad what happens in Roblox when that one thing messes you up ;(
She was popular on Roblox and she is very pretty. Plus, she's my best friend. She Started playing Roblox in 2010 so she must have a lot of friends by now :D Not only is she pretty and popular, but she is nice and sweet. She accepts all friend requests and it's easy to talk to her. She's also funny and cute. Me and Flora make a great team :3
27 KoolKelly14
28
Megacool130
The reason why he is cool is just because and he is awesome met him like 5 times and he is well hot :D
29 CarellVX
30 RKingM15
31
Sirgregory888
Awesome guy. Really good looking both in person and avatar.
32
DenverKiller111
His awesome and so many friends request to him about 1K+ that's all
33
Nilo1310
He is the beest utuber ever
34
Clopinaa
Pretty and creative
35
PepperWyd
PepperWyd is very nice, and she is very smart and shares her opinion! She is also a businesswoman and a HR in almost every of her groups.
36 LanerExtreme
37 Zmadzeus
38 Tim7775
39
Destroyer1826779
Well I don't know
40
Poyo_Ride
Best robloxian on the planet. - MrLoser
41
BudderFINGAZ
"Is a true business man/master assasin" "Has a R@C0ON on his shoulder to be his agent"
"actually KNOWS some of the people on his friend list in real life"
42
ThatTacticalPro
Just look at him.
43
Draguin123
I stumbled open this guy on many of the games on this site and he is always wearing a very cool outfit.
44
Ozzypig
Irdk about him
45 Faave
46 itskenny903
47 itskenny9031
48
aljx_10
Really nice and cool
49
EagleEyes8888REAL
Cool hair!
50
exhia
So cute! Her outfits are ADORABLE!
PSearch List
Related Lists
Top 10 Robloxians of 2013

Top 10 Nicest Robloxians
Most Underrated Robloxians
Most Famous Robloxians of 2014
List StatsUpdated 3 Oct 2018
100 votes
51 listings
4 years, 319 days old

Top Remixes
1. Cindering
2. Zaquille
3. JuicyJuice12
MeaganSaysHI
Error Reporting
See a factual error in these listings? Report it
here
.