Best The Loud House Episodes
DynastiNoble
The Contenders: Page 2
21
Frog Wild
This is a great episode that focuses on not only the lesson to help animals but on Lana's relationship with Hopps. I really love it, not enough to stop eating bacon, but almost. - JosiahDBoss
22
L is For Love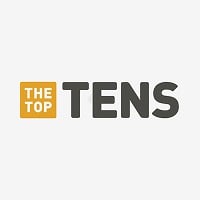 Already on the list, although I do like that this one has an image - Gangem
23 Along Came a Sister
25 Project Loud House
26
The Loudest Yard
I don't, like it Lincoln is lazy even lazer than patrick in ths one it gets a 4.9 out of 10 - epictoonsfan1
27
Chore and Peace
Kinda of an Unfair episode, But it's still Decent - ChiefMudkip
lol
28 Sound of Silence
29
Linc or Swim
The first episode from this series I watched - RedAce66
Mine too
30
Party Down
This is my favorite episode! It's extremely funny, had very memorable lines, and a very heartwarming ending. It showed a lot of character development for Lori, and shows that deep down, she isn't the bossy, one-dimensional sister she appears to be. My love for her grew after watching this episode. It's a breath of fresh air for those who dislike Lori. It also had hilairious moments I'll never forget. Lincoln pretending to be a Russian foreign exchange student, Lori trying to host a sophisticated party, and in my opinion, the funniest moment of all, Leni calling Lori "constipated". I personally think this episode deserves to be #1, it's a very enjoyable episode that I really recommend.
31 Cover Girls
32 Hand-Me-Downer
33
Homespun
This episode will be released around September 22, 2016. The episode looked good though.
It Is Good - ChiefMudkip
11/10 and this ks creepy it revolves arund a storm and when this aired there was a flood in my city Virginia beach and school was canceled that day same with a tatlers tale - epictoonsfan1
34
Ties That Bind
WORST EPISODE!
35
Sleuth or Consequences
This is my fave - Wudzer
No just no - epictoonsfan1
Gold that Ending -_- - ChiefMudkip
37 Lock 'N' Loud
38
Two Boys And A Baby
I love the part when lily is sleeping she looks so cute I wanna take her out for the screen and hug her - MrMonkey
Spoiler alert clyde and lincoln have a baby name lily
Uh Lily's Lincoln's youngest sister and they were just babysitting her. - Anonymousxcxc
V 2 Comments
39
Snow Bored
This episode is similar to the Episode called "Snowball Effect" from SpongeBob SquarePants. - TLHFanBaseSucks
This is lisas april fools rules she is dangerous in this one - epictoonsfan1
I love this episode 4th favitorie
I love this episode 4th favitorie
40
Changing The Baby
I swear this episode airs way to much - ChiefMudkip
PSearch List
Recommended Lists