Best Low Cost Architectural Visualizations Companies
Stasz1984
This is a special List of low-cost companies that provide great quality architectural visualizations renderings for a fair price that provide service globally.
The Ranking Examine the following:
1. Fair and Competitive Price
2. Photo Realistic Quality
A) Interior and Exterior visualizations
B) Virtual Tours Quality
C) Animation Quality
3. Physical Presence
4. Portfolio & Website
The Top Ten
1
Triple D illustrations
Very professional team, strong company management, always looking for the next thing, smart & innovative. Great prices and render quality. - FainaZaslav
Level of Service and unconditional dedication to turnaround time is their moto! deliver best quality renders for fair price! - NICE-Man33
Triple D is a dynamic and leading team of professionals, experienced in various aspects of design, 3D modeling and rendering: Interior & Exterior Visualizations, Floor Plans, Virtual Tours & Animation.

Their work methods are focused on realism, being exact with the little details and clear rules, providing their clients constant and high-quality results.

Triple D always keep looking for new technologies and develop further techniques to offer the most up-to-date illustrations and designs.

Triple D provide rendering and visualization services globally in the UK, USA, Israel and they have representation or offices in these markets.
https://www.studiotripled.com/ - Stasz1984
Visit Website
2
Supercheap3d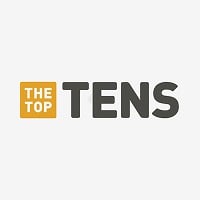 Supercheap3d are a dedicated architectural visualization team.
Their Mission is to provide premium quality photo-realistic images at a fraction of the cost, with an exceptional level of customer service. We want you to get ahead in the property market by benefiting from the realism of our images and taking advantage of our outstanding price point. We are a global company with offices in the United States, the United Kingdom, Dubai, Australia and New Zealand.
https://supercheap3d.com/ - Stasz1984
Visit Website
3
Sonny+Ash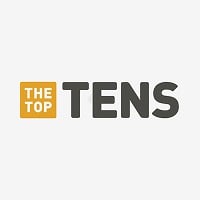 Sonny+ASH made our name creating award-winning 3D renderings for Architects & Interior Design firms, but today our services extend past the traditional rendering into interactive, immersive and engaging experiences.
SONNY+ASH is a design communication agency specializing in 3D computer graphics (CGI) used in design presentations and brand storytelling for the design industries.
https://sonnyash.com/ - Stasz1984
Visit Website
4
Base3D
BASE3D is a global specialist with studios in America, United Kingdom, Australia, New Zealand and Hong Kong.

BASE3D team consists of trained Architects and Interior Designers who are able to confidently work alongside our clients. ensuring premium and dynamic outcomes across the board. BASE3D 3D products are used in selling properties off the plan. as well as obtaining Developing Approvals with councils.
https://base3d.com/about-us/ - Stasz1984
5
AVS Renderings
AVS Renderings has been serving architects, designers, and the home building industry for over 10 years.

AVS Rendering professional team of architects and designers completed thousands of projects across the US and Canada.
https://avsrenderings.com/ - Stasz1984
6
ViZSource
VizSource is a 3D Rendering and Computer Generated Imagery (CGI) Company headquartered San Diego, California, U.S.A. Founded on June 15, 2006, VizSource has completed thousands of projects and grown to become the source of renderings for over 2500 clients in the U.S., Canada, and other countries world wide.

VizSource provides photorealistic 3D renderings and 3D animations for the design/build industry, inventors, and product developers. VizSource has project coordination and sales staff that are exceptionally responsive to customers, and keep our staff of architecturally schooled 3d artists focused on what they do best.

VizSource makes the process of completing a rendering project methodical. We can handle challenging projects and clients that our competitors turn away. We offer a 100% money back guarantee on the accuracy of the rendering. VizSource is almost never late with a project.

https://www.therenderingcompany.com/ - Stasz1984
7
Render 3D Quick
Render 3D Quick offers a variety of 3D rendering services to create visualizations that bring your projects to life right before your eyes. With the help of our online 3D modeling, you can create 3D architectural renderings for construction and building projects, 3D aerial renderings for prospective investors, 3D interior renderings for home renovation projects, and much more!

https://render3dquick.com/ - Stasz1984
8
G-Net 3D
G-Net 3D is an award-winning CGI and Animation company with offices in the UK, Ireland and Middle East. Our services include Animations, Architectural visualization, Planning/Photomontage Images, Product Visuals/Animation and 3D design which can facilitate the communication of designs, plans, concepts and ideas.

https://www.gnet3d.com/ - Stasz1984
9
Bowen Studios
Creative cg artists, 3d modelers, high tech problem solvers.

we specialize in architectural visualizations.

Their goal: to surpass even our own expectations.

https://bowenstudios.com/ - Stasz1984
10
XR3D Studios
XR3D Studios produces professional 3D architectural renderings and architectural animations for large and small companies throughout the United States and Canada. After nearly 15 years in business, we've completed over 15,000 renderings to date. XR3D clients include homebuilders, realtors, architectural firms, interior designers and commercial real estate developers.
https://xr3d.com/ - Stasz1984
BAdd New Item
Related Lists
Top Ten Best Low Cost Airlines
Top 10 Best Low Cost Airlines in Indonesia

Best 3D Visualization Design Companies

Greatest Architectural Works of All Time
List Stats
10 listings
251 days old

Top Remixes
1. Triple D illustrations
2. Supercheap3d
3. Sonny+Ash
Stasz1984
Error Reporting
See a factual error in these listings? Report it
here
.