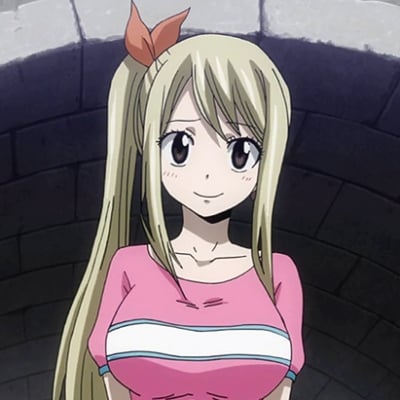 29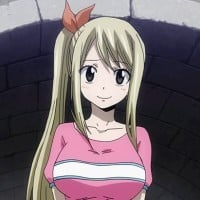 +
Lucy Heartfilia
Lucy Heartfilia is a wizard in the guild, Fairy Tail . Her magic is called celestial spirit magic which allows her to summon spirits from another world . She currently possesses fifteen celestial keys, which is an extraordinary number for a celestial mage. She gets along best with Team Natsu, containing Natsu, Erza, Happy, and Gray, and Levy Mcgarden .
Lucy is one of the smartest characters in the manga/anime Fairy Tail . It has been shown that Lucy has figured out most of the arcs mysteries like the Starry Sky arc .
In the most recent chapters of Fairy Tail, she has begun to show some
feelings for Natsu, hinting that their ship will soon become canon .
Version History:
Lists Featuring Lucy Heartfilia