Top 10 Characters that We Can Be Sure Like My Little Pony
The Top Ten
1
Deadpool (Deadpool)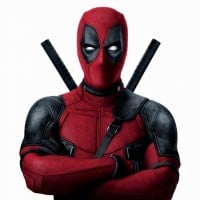 Deadpool is a fictional antihero created by Marvel who appears in their comics. Deadpool's first appearance was in New Mutants #98 by Rob Liefeld and Fabian Nicieza in February of 1991. His powers include self-healing and super strength. He is regarded as one of the funniest characters in comics due ...read more.
Due to a certain scene in Deadpool I won't mention,we can safely say he watches mlp on the daily - Adventurur2
2
Spongebob Squarepants

SpongeBob SquarePants is a fictional character and the titular character and protagonist of the American animated television series of the same name.
3
Peter Parker

Tobias Vincent "Tobey" Maguire is an American actor and film producer who gained recognition for his film roles in Pleasantville, The Cider House Rules, Wonder Boys, Spider-Man, Seabiscuit, Spider-Man 2, The Good German, Spider-Man 3, Brothers, and The Great Gatsby. He was nominated for the Screen Actors ...read more.
4
Pinkie Pie

Pinkie Pie is a major character in the 2010 show My Little Pony: Friendship Is Magic, based on Surprise from My Little Pony G1, She represents the element of Laughter.
5
Rarity

Rarity is a female Unicorn pony from the 2010 Animated Television Series My Little Pony:Friendship is Magic. She is the element of Generosity and her main passion is fashion.
6
The Flash

The Flash is the name of several superheroes appearing in comic books published by DC Comics. Created by writer Gardner Fox and artist Harry Lampert, the original Flash first appeared in Flash Comics #1.
Justice legues flash
7
Cyborg

I think Unikitty would like it the most. It stars her voice actress. - girlcool
8
Negasonic Teenage Warhead

9
Loki

Loki Laufeyson, or Loki Odinson, is a fictional character appearing in the American comic books published by Marvel Comics. He is the adoptive brother and archenemy of Thor, and is known as the "God of Mischief". In the Marvel Cinematic Universe, the character has been portrayed by Tom Hiddleston.
10
Lori Loud

Lori Loud is a fictional character from The Loud House and the oldest child of the Loud Family as such she's bossy, hot tempered, and very strict she constantly enforces the fact to the others that she's the oldest, despite her bossy nature deep down she truly cares for her younger siblings even when ...read more.