Best Family Guy Episodes (In My Opinion) (11-20)
Previously I did my worst episode list so now it's time to do the best episodes list. This one was harder to put together since the bad ones you could easily pick out from the rest. There's a lot of really good episodes especially from seasons 1-7. This list is not based on popular opinions this is just the episodes I found most enjoyable and had the most fun watching

The Top Ten

1 Blue Harvest (Season 6 Episode 1)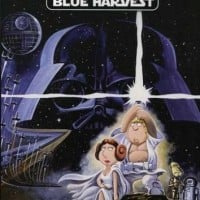 I loved all the Star Wars Episodes but this one has to be the best. This is the one that really captures the magic of the Griffin's in the Star Wars universe the others just feel so been there done that. In terms of plot nothing to really say it's just Star Wars but I found it interesting Chris was the main character. As far as special episodes go this is one of the better ones
2
Brian Wallows and Peter's Swallows (Season 3 Episode 17)
This episode is pretty emotional. Brian is forced to take care of an elderly woman as punishment for DUI. They take time to warm up to each other but Pearl does warm up to Brian and the "You've Got A Lot To See" Song is amazing the animations look fantastic and it's well written too. You can really feel the emotions at the end. Even the Peter plot is pretty heartwarming too. Family Guy can make good emotional episodes when they want to and it doesn't even rely on a cutaway. I'd watch this any day of the week
3
From Method to Madness (Season 3 Episode 18)
Stewie gets into an acting class where he clashes with a girl named Olivia who he's rivals with but is forced to work with her. I like their song and how they're never on the best of terms it works out better that way. The sideplot isn't too bad either with Peter and Lois having to accept people with different lifestyles
4
Petergeist (Season 4 Episode 26)
This episode is pretty funny. After Joe builds an in home theater Peter tries to one up him and finds a Native American skull in the backyard. He obviously takes it and weird things start happening with the TV and Stewie gets sucked into it and a tree tries to attack Chris who is saved by Herbert. This episode used to scare me a little bit but over time I've come to actually enjoy it a lot
5
To Love and Die in Dixie (Season 3 Episode 12)
In this episode a criminal is after Chris so the family has to relocate to the South which is where most of the humor comes from. The Chris story here is very heartwarming when he finally talks to a girl. Even Meg gets to experience popularity for once. It's a pretty good episode I would watch again
6
Stu and Stewie's Excellent Adventure (Season 4 Episode 30)
This was a three part series that actually released as a movie. The only attempt Family Guy ever did at a movie. It's the season 4 finale and I gotta say I really enjoyed it but this is by far my favorite of the three. It's so cool seeing the family in the future and seeing Stewie try and get his future life back in order time travel can be a little overdone but I like how they did it here.
7
Lois Kills Stewie (Season 6 Episode 5)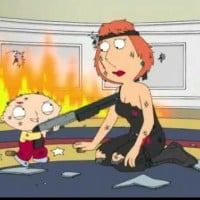 This is part two of a two part series. Stewie actually kills Lois and in the next episode they push Stewie's evil character to the limit. The fight scene was insane and American Idol cutaway was funny. My only real problem is that they ended it in the most stereotypical way possible. Still though I prefer this one to the first part
8
Brian Sings and Swings (Season 4 Episode 19)
I like how we get a deep dive into Brian's character and his alcoholic side. He joins a band with Frank Sinatra Jr and it's an overall fun episode. I even found the Meg story to be pretty good too where she fakes being Lesbian just to get new friends and feel accepted
9
And the Wiener Is... (Season 3 Episode 5)
Peter is convinced Chris will never beat him at anything. Until he sees that Chris has a larger Weiner. Not the biggest fan of the Meg story. It's a pretty shallow story for both plots but it makes up for it with some good humor. I really enjoyed the humor
10
Stewie Loves Lois (Season 5 Episode 1)
This is one of those episodes where both the main and side plot work well. Early on Stewie hated Lois and wanted to kill her but in this episode he's quite the opposite. He actually becomes very affectionate towards her when she saves Rupert. It gets to the point where she starts ignoring him. Who could forget the "mom mom mom mumah…. hi!" Part. The B story is Peter getting a prostate exam from Dr Hartman and of course Peter overreacts I find it funny overall.