Top 10 Leading Foot Specialists in New York
A list of the top ten podiatry clinics in the state of New York based on service, price, and level of expertise.

The Top Ten

1 Manhattan Foot Specialists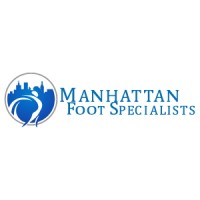 Manhattan Foot Specialists is a state of the art podiatry facility in New York City offering the latest and most effective treatments in foot care to patients. They offers advanced techniques in diagnosing and treating most common podiatric conditions. NYC podiatrists are using advanced techniques including Restylane in the foot as a method of coping with pressure-related forefoot pain. This podiatry clinic in Midtown NYC and on Upper East Side features state-of-the-art podiatric diagnostic facilities, and staff offers expertise in general podiatry and foot care.
Read more: https://www.footdoctorpodiatristnyc.com
Very good foot doctor to go to. Every time I leave I always feel much better. Excellent!
2
Century Medical & Dental Center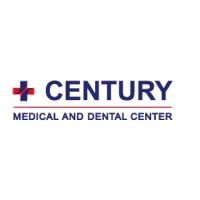 Century Medical and Dental Center is a dynamic, modern multi-specialty clinic delivering high-quality individualized health care in multiple convenient locations in Brooklyn: Gravesend, Flatbush and in the center of Metrotech Downtown Brooklyn on Livingston Street. A collaborative clinic that gives busy individuals a personalized, measurable healthcare strategy to enhance their physical and mental performance. They offer an individualized approach to healthcare and lifestyle management which ensures our patients are able to reach peak performance of both body and mind.
Details:
I have visited Dr. Shauna Lewis several times since I had started feeling discomfort in my foot and ankle area after running. She and her staff have always been very accommodating and patient, in addition to providing excellent treatment. Although I haven't opted for surgery at this time, they gave me a detailed diagnosis of my condition and have helped me make adjustments to my excessive routine so that my arthritic condition can be dealt with until I have the time to undergo the surgical procedure. I would highly recommend this office to anyone looking for a foot/ankle specialist!
Dr. Al Adams was fantastic. He has an excellent personality and exceptional surgical skills. He was able to book my surgery in a few weeks and after 6 days, I am able to wear sneakers. He treated me for a bunion and tendon damage. I have a 1/2 inch scar, which will most likely disappear in the next 2 weeks. I highly recommend Dr. Al Adams, his nurses, and all his staff.
I recently had major surgery on my right foot: 3 hammer toes as well as the realignment of my big toe. After ten weeks I am relieved and pleased with my decision. I am returning next month to have my left foot fixed. I do recommend this office, especially as they do take pride in their results. Dr. Kelvin Barry was my physician.
3
NYC Foot Surgery
Dr. Stuart Mogul is an internationally recognized best in class foot surgeon specializing in bunions surgery who is in private practice in NYC's Upper East Side. Dr. Mogul has successfully performed over 16,000-foot surgeries. He is particularly sought after as "the" NYC bunions removal surgeon due to his use of minimally invasive surgical techniques.
Web-address: https://www.footsurgerycenternyc.com
4
Precision Footcare
Precision Foot Care and Orthotic Centre provide the most advanced techniques and technology for the treatment and removal of your foot pain and discomfort. Vish Ramcharitar B.Sc., D.Ch., Ph.D. is a resident chiropodist/foot specialist with approximately 20 years of experience in providing exceptional family foot care in Brampton.
Find more info: https://precisionfootcare.com
5
Walk NYC Podiatry
Walk NYC Podiatry, PC is a one of a kind Podiatric practice that has earned a reputation for top-notch medical care, integrity, and professionalism. The state-of-the-art contemporary facility is progressive and inviting, and is uniquely equipped to treat every Podiatric condition.
Details: https://walknycpodiatry.com
6
Manhattan Podiatry Associates, P.C.
Manhattan Podiatry Associates, P.C. provide expert care, diagnosis and treatment of ankle and foot disorders for children, adults, and seniors. Dr. Steven P. Abramow and Dr. John E. Mancuso began Manhattan Podiatry Associates, P.C. in 1981.
Read more: https://www.manhattanpodiatry.com
7
City Podiatry
The podiatrists at City Podiatry in Midtown Manhattan of New York City are ready to provide patients the highest-quality comprehensive foot care, a requirement in such a fast-paced city as New York City. The team of doctors at City Podiatry is comprised of four board-certified experts: Richard Goldstein, DPM; Jacqueline Sutera, DPM; Joel Jezierski, DPM; and Glenn Weiss, DPM. These experienced doctors bring their unique perspectives and backgrounds to the practice, creating a caring environment that incorporates the most cutting-edge practices on a foundation of experience.
Web-address: https://www.citypodiatry.com
8
NY Podiatric Medicine & Surgery P.C.
Dr. Andrew R. Glass is a podiatrist in Midtown Manhattan, New York at NY Podiatric Medicine and Surgery. He graduated from the New York College of Podiatric Medicine in 2003. From there, he went on to complete a competitive 3-year surgical residency at Wyckoff Medical Center. With over 15 years of experience, Dr. Glass works hard to combine his extensive training, personal experiences, and passion for quality patient care using state-of-the-art equipment and techniques.
Read more: https://www.nymidtownpodiatry.com
9
Downtown NYC Foot Care
The Specialists use the Latest State-Of-The-Art Technology Available Today. The practice is dedicated to providing quality foot and ankle care to patients of all ages. From conservative care to state-of-the-art surgery, physicians will provide you with quality care.
Web-address: https://www.downtownnycfootcare.com
10
Kenneth R. Meisler, D.P.M., FACFAS, P.L.L.C. & Associates
Since 1974, Kenneth R. Meisler, D.P.M., FACFAS, P.L.L.C. has been providing patients in the New York City area with superior foot and ankle health care. Dr. Meisler and his team of six podiatrists, both male, and female find it important that their patients are well-informed decision-makers.
More info: https://www.nypodiatry.net