Top Credit Repair Outsourcing Companies of 2019
The best credit repair outsourcing companies to process all of your back office needs.
These companies will process your files, mail letters, and do all of the credit repair work for your company behind the scenes and your clients will think that you are the one doing all of the work on their credit.

The Top Ten

1 CreditFirm.net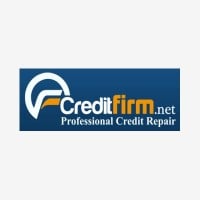 CreditFirm.net is a Deerfield, Illinois based credit services organization providing credit report repair services since 1997. The company claims to have assisted over 80,000 customers in improving their credit reports and increasing their credit scores.

CreditFirm.net's credit repair program includes unlimited credit bureau, inquiry, name variance, and address variance challenges as well as unlimited goodwill interventions, escalated info requests, debt validation, and cease and desist requests. The company also offers a free credit repair eBook available for download from their site, however, visitors looking to download the eBook are required to provide a name and email address. ...read more.
Https://www.creditfirm.net/credit-repair-outsourcing
One low monthly fee for EVERYTHING including an online portal, 24/7 support, and every type of investigation known to man. They even work on inquiries.
2
National Credit Alliance
They process all of your back office needs, and give you free leads!
Being a top competitor in the credit repair industry we are very satisfied after we started sending Files to America Fix Your Credit, The job gets done no if's and's or butts.

The results are magical
National Credit Alliance Is The Best Credit Repair Outsourcing Company www.Americafixyourcredit.com
The best credit repair outsourcing
3
DisputeSuite.com
Grat company with brilliant software and portal but, they charge per investigation.
$ per disputes, $ for validation, $ for MOV, $ for goodwill, etc...
This is a great option if you're only planning on using them for dispute letters but, can get expensive as you start adding in different services.
4
SCOREinc.com
Similar to Dispute Suite but, the portal isn't as great.
5 The Dispute Center
6 Expert Credit Systems
7 Credit Repair VIP
8 Credit Score Techs
9 Dispute Processing LLC
10 Credit Jolt