J-Hopeless
Jay, 13, Female
🏳️‍🌈🇺🇦🏳️‍⚧️💜✞, I follow Back!!!!, United States
About
Hello all! Unlike the precious sunshine I am named after, I am dead inside and a complete dingus.

DISCLAIMER: Get off of my profile if you are
1. racist
2. homophobic
3. hater
4. don't respect opinions
5. a weirdo..........JK If you are weird I love you! Welcome to the club!

Now we shall continue my adorable weirdos

Favorite things:
God (he is my savior and the reason all of these good things exist)
BTS (my favorite band I am proud to be an ARMy! <3)
Music ( I dont know where I would be without music, I want to be a musician when I grow up)
Sleeping (it sounds lame but I am tired 99% of the time so)
J-hope (my idol)
Space ( I find it fascinating)
Thrift shopping (so cheap and you can find many good clothes)
K-Pop (fun genre of music with lots of groups to choose from)
Books (I love to read in free time. Sci fi is the best!)
Cartoons (THER'E NOT FOR BABIES)
Manga (MHA is my fave <3)
Sprite (the best drink to go with hamburgers if you get my reference)
Star Wars (Awesome movies with awesome character)
Theature (especially musicals and Shakespeare
Sushi (so yummy and many variety's)
Foxes (I love them so much I have alot of fox stuff in my room also im not a furry)
Rollar Blading (its so much fun and ive been doing it for years)
Making up stories (I love to make up fiction)
fan fictions (I have lots of free time)
food ( non need to explain)
Cheese (a creation of the gods)

Least favorite things:
Satan ( he sucks and wants everyone to die)
sexism ( all genders are equal)
homophobia (love is love!)
racism (we are all the same Inside!)
hell (who would want to go to this awful place)
Oli Londen ( a racist plastic weirdo)
pedophiles (they are disgusting)
Justin Bieber (not as much as other users though)

~SONGS THAT SLAY~
Take Me To Church-- Hoizer
Bohemian Rhapsody--Queen
Defeying Gravity--Wicked
My Shot-- Hamilton
Thrift Shop--Macklamore
Never Gonna Give You Up--Rick Astly
Radioactive--Imagine Dragons
FAKE LOVE--BTS
How You Like That--Blackpink
I believe I can fly--R.Kelly
This is Home-- Cavetown
Arson--J-Hope
My Universe--BTS
Everything I wanted-Billie Eilish
Bring Me to Life--Evanescence
Welcome to the black parade--My Chemical Romance
S8terBoi--Avril Lavigne
Fly--Twil!ght(not a real song I made it up)
Not Today--Twil!ght(another song I made up)

~SONGS THAT SUCK~
Baby--Justin Bieber
Anaconda-- Nicki Minaj
Koreaboo--Oli Londen
Boomerang__JoJo Siwa
The Duck Song--The Duck
WAP-- Cardi B
Be Yourself--The Blaze Rodz (a song my brother made up)

~ANIMALS I LOVE~
Foxes
Horses
Cats
Bunnies
Owls
Wolves
Cheetahs
~MOVIES THAT SLAY
The Lion King
Coraline
The Lorax
Mean Girls
The Greatest Showman
Lilo and stitch
Shrek
~SHOWS THAT SLAY~
BT21
The Dragon Prince
Gravity Falls
Run BTS
Bangtan Universe
My Hero Academia
Avatar the last Airbender

~SOME MORE STUFF ABOUT ME~
Fave color: red
fave animal: fox
fave band: BTS or Imagine Dragons
fave fanfic genre: sci fi or fluff
fave book: Hunger games
fave food: candy or pizza
fave drink: Sprite
fave aesthetic: weirdcore or hobicore
eye color: grey blue
hair color: light brown
sexuality: Omnisexual
pronouns: I dont actuelly care what pronouns you use for me...sheher I guess
MBTI: ENFP
Hogwatrs House: Ravenclaw

~MUSIC I LIKE~(and fave song or bias if kpop group)
BTS (bias J-Hope)-WABP The Eternal
Blackpink (bias rosè)-Kiss and Makeup
imagine dragons-Waves
Twenty one pilots-Nico and the Niners
Billie Eilish-i love you
Melanie Martinez-Pity Party
fall out boy-my songs know what yo did in the dark
nirvana-heart shaped box
the Beatles-whil my guitar gently weeps
queen-killer queen
AJR-karma
Conan Grey-yours
Cavetown-this is home
coldplay-my universe
Stary Kids (bias Felix)-district nine
Avril Lavigne-complicated
txt: (bias Soobin)-good boy gone bad
panic at the disco--high hopes
mitski--I want you

Music Artists I dont like:
Justin Bieber
6ix 9ine
Oli Londen
Hasckak Sisters
Cardi B
Lil Wayne
Kidz Bop
Tiny Tim

damn I like alot of music. Anyway, if you want a bunch of sh*tty playlists follow A dummy in red ❤️ I follow back (me) on Spotify.

Anyway I love BTS (my bias is J-Hope, wrecked by Rm and Suga) if you are fellow ARMY I purple you!
If you don't like BTS, thats fine too. I *insert color you like* you!
but I'll only respect your opinion if you respect mine :)

~Thats all for today folks! The rest is just all of those chain thingies. Hope you have I great day GOD BLESS





🐺💖 paste this if you love SSSniperwolf!💖🐺
👑+✟+❤️Paste this on your profile if you love Jesus!

Anti-bullying message:
Bullies? Think your so cool? The girl you just called fat? She is overdosing on diet pills. The girl you just called ugly? She spends hours putting makeup on hoping people will like her. The boy you just tripped? He is abused enough at home. See that man with the ugly scars? He fought for his country. That guy you just made fun of for crying? His mother is dying. Put this on your profile if you're against bullying. I bet 95% of you won't put this on your profile, but I'm sure the people with a heart and backbone will. Which percentage are you? 5% or 95%?

✊🏻✊🏼✊🏽✊🏾✊🏿
Paste this on your profile if you are against racism


╔═══╗♫ ♫ ♫ ♫ ♫ ♫ ♫ ♫
║██║♫ Paste this on ♫
║██║♫ your profile if ♫
║ ║♫ you love ♫ ♫ ♫
╚═══╝♫ Music

القضاء على الإرهاب
根除恐怖主义
éradiquer le terrorisme
erradicar el terrorismo
आतंकवाद उन्मूलन
Ausrottung des Terrorismus
εξάλειψη της τρομοκρατίας
искоренению терроризма
erradicar o terrorismo
テロを根絶します
دہشت گردی مٹاوء
kutokomeza ugaidi
eradicate terrorism
(PASTE THIS ON YOUR PROFILE IF YOU WANT TO END TERRORISM)
╚═( ͡° ͜ʖ ͡°)═╝
╚═(███)═╝
╚═(███)═╝
.╚═(███)═╝
..╚═(███)═╝
…╚═(███)═╝
…╚═(███)═╝
..╚═(███)═╝
.╚═(███)═╝
╚═(███)═╝
.╚═(███)═╝
..╚═(███)═╝
…╚═(███)═╝
…╚═(███)═╝
…..╚(███)╝
……╚(██)╝
………(█) Copy and paste on your profile to stop the endangered Lennipede from going extinct

🎃🎃paste this on your profile of your favorite month is october or if your favorite holiday is halloween🎃🎃

Paste this on your profile if you support Ukraine 🇺🇦

👩‍❤️‍💋‍👨=👩‍❤️‍💋‍👩=👨‍❤️‍💋‍👨
Paste this on your profile if you are gay and/or against homophobia

🌎 This user is a member of the Round Earth Society. Paste this on your profile if you agree that the world is round. 🌍

I feel, bad for all the people and their friends and family who have passed, however I do not have room on my profile :(

So RIP everyone.
Favorites

Song
Defying Gravity - Wicked
Movie
The Greatest Showman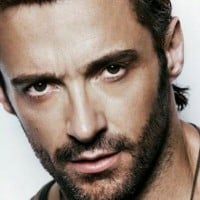 Actor
Hugh Jackman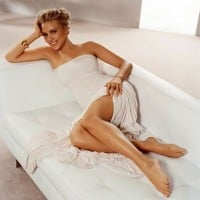 Actress
Scarlett Johansson
Album
When We All Fall Asleep, Where Do We Go? - Billie Eilish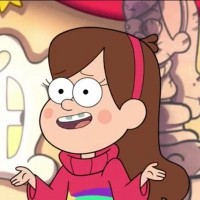 Cartoon Character
Mabel (Gravity Falls)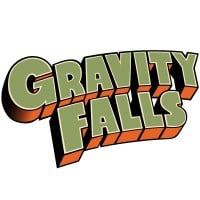 TV Show
Gravity Falls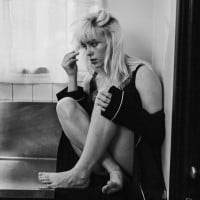 Singer
Billie Eilish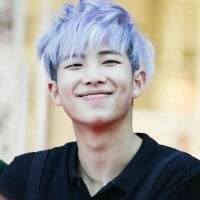 Rapper
RM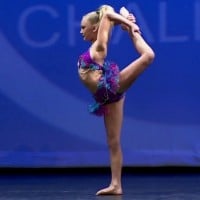 Sport
Dance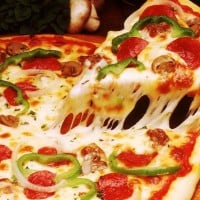 Food
Pizza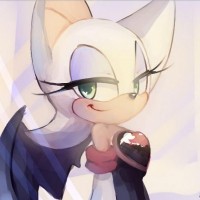 Video Game Character
Rouge the Bat (Sonic Series)
Video Game
Minecraft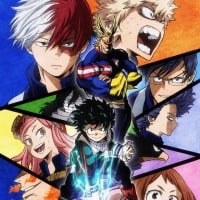 Anime
My Hero Academia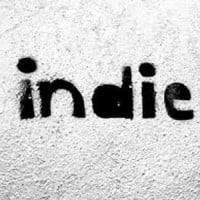 Music Genre
Indie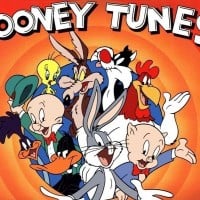 Cartoon
Looney Tunes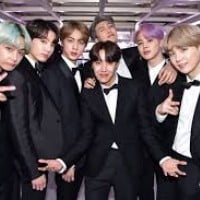 Music Artist
BTS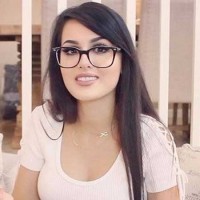 YouTuber
SSSniperwolf
Recent Votes On J-Hopeless's Lists
11/24
11/25
11/26
11/27
11/28
11/29
11/30