Most Beautiful Females Ever to Appear on Survivor
(v.2) These the most lovely women to have appeared on "Survivor," initially created chronologically.

Interested in hearing others' opinions and if further lovelies should be added.

The Top Ten

1 Stacey Stillman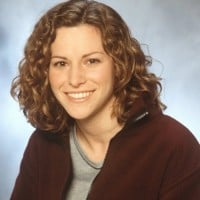 Originally from "Survivor: Borneo," this SF-based lawyer was the 3rd voted out.
2
Jenna Lewis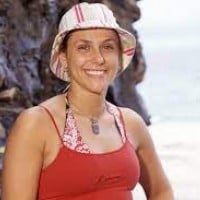 First cast on "Survivor: Borneo" and then the 3rd place finisher on "Survivor: All-Star," this mom of twin daughters made for nice viewing on both seasons.
3
Colleen Haskell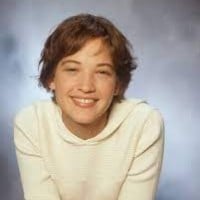 Originally on "Survivor: Borneo," she may have been the first "America's Sweetheart" in the Survivor franchise.
4
Kimmi Kappenberg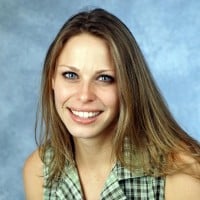 First cast on "Survivor: The Australian Outback" and later to return many years later on "Survivor: Cambodia" (Second Chances), this vegan provided many a nice scene when she wasn't arguing with her tribemates or bonding with chickens.
5
Alicia Calaway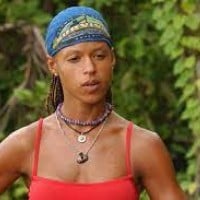 Her first appearance on "Survivor: The Australian Outback" was memorable for her arguments with Kimmi, and she later returned in "Survivor: All-Stars."
6
Jerri Manthey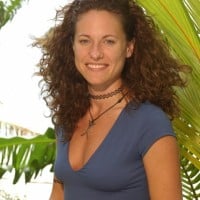 Arguably the first female villain in the Survivor franchise, she plotted her way through "Survivor: The Australian Outback" only to be blindsided, and later returned in "Survivor: All-Stars" and "Survivor: Heroes vs. Villains," the latter season in which she placed 4th.
7
Amber Brkich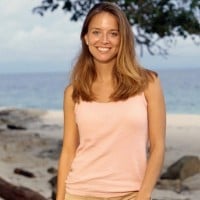 One of the beauties of "Survivor: The Australian Outback" and then later to win "Survivor: All-Stars" (where she met her future husband, Rob Mariano) and then appear on "Survivor: Winners at War."
8
Elisabeth Filarski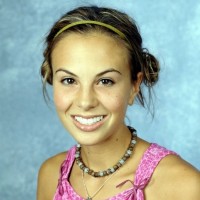 From 4th place on "Survivor: The Australian Outback" to "The View," this now-wife of Tim Hasselbeck made most scenes with her easy viewing on Survivor.
9
Peih-Gee Law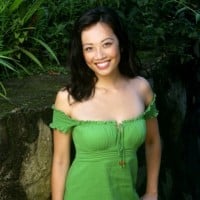 Another lovely from China who was made to be displayed, naked.
10
Amanda Kimmel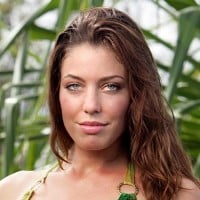 Definitely this former beauty queen was made to be featured naked.
The Contenders
11
Alexis Jones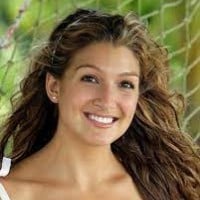 She advertises "That Girl" outside of Survivor.

On Survivor, she was "that girl" we'd like to see, bare.
To see her naked would be a dream.
12
Natalie White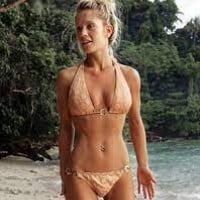 Don't believe she deserved to win Samoa, but she definitely won a place in our hearts with her lovely, curvy figure.
A body made for sex.
13
Kelly Shinn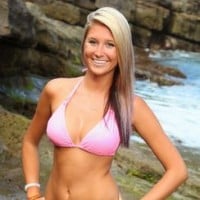 Purple Kelly. So underutilized. Her large natural breasts should have been featured so much more. Survivor made a major error.
What a figure! Would love to see her completely bare and lay her.
Purple Kelly, naked = Heaven.
14
RC Saint-Amour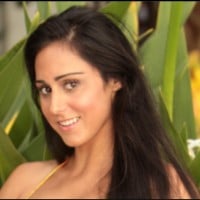 If not for that bitch Abi-Maria, we might have gotten the opportunity to see even more of this lovely busty beauty.
What an incredible figure. No wonder Abi was jealous. Abi is a bag lady compared to hot lay RC.
15
Morgan McLeod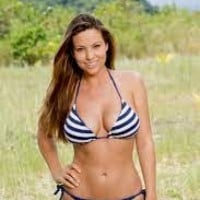 Pretty and well-curved, this lovely kajira was made to be in a bikini -- or less. Who wouldn't want to see her bouncing around on Survivor, again?
Good for one, maybe two things. Would love her on her back, impaled.
16
Jessie Camacho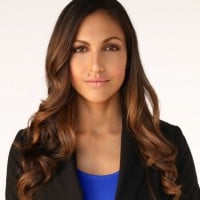 Voted out 2nd from "Survivor: Africa," this former beauty queen-turned actress made too brief an appearance there.
Too short. This busty Latina was made to be naked.
17
Julie Berry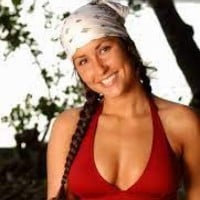 Blessed with stunning good looks and exquisite curves, Julie went bare on "Survivor: Vanuatu - Islands of Fire" and finished 5th.
When you get naked on Survivor and get to date Jeff Probst, you know you're a hot babe.
18
Cindy Hall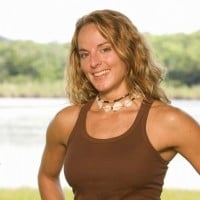 Cindy was never given much exposure, but you can definitely see her large natural breasts bouncing in some scenes during the Guatemala experience.
If you watch Guatemala carefully, you can catch a few scenes of her jiggle. Wow!
19
Jaime Dugan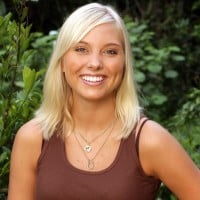 Pretty and with some of the most impressive breasts in any Survivor babe history.
20
Jaclyn Schultz
Another lovely busty beauty who was made to wear the Survivor bikini.
21
Hali Ford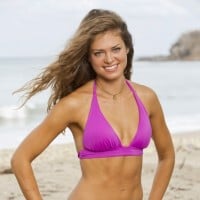 22
Jenn Brown
What a beauty! And when she laughed, her breasts bounced all over the place. Definitely a keeper.
Incredible figure, definitely a hot lay.
23
Lindsey Richter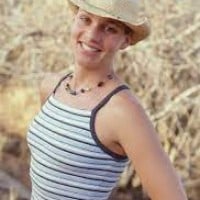 She caused drama on "Survivor: Africa," but at the end of the day wasn't she a lovely contestant to gaze upon?
24
Kelly Goldsmith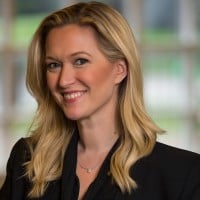 First cast on "Survivor: Africa," she tangled with Lex and wound up voted off much too early, but provided entertainment while she was there. Later, she cast contestants for the "Vanuatu - Islands of Fire" season of "Survivor."
25
Kim Powers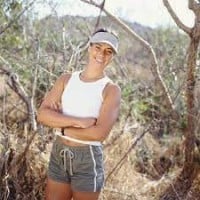 Kim Powers was originally on "Survivor: Africa," and despite being on the wrong side of the power alliance (after the first-ever tribe switch), managed a sixth-place finish. She later married Alex Bell of "Survivor: The Amazon."