Top Ten Most Stunning Losses in the First Round of 2021 March Madness
Many upsets happened in the First Round of March Madness 2021, so let's see which were the biggest upsets.

The Top Ten

1 Texas Loses to ACU 52-53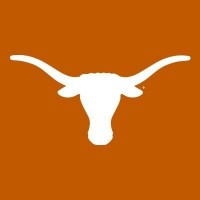 Texas Longhorns athletics programs include the extramural and intramural sports teams of the University of Texas at Austin.
Many people thought Texas was going to the Elite 8, but boy were they wrong. Like North Texas who is this team even? ACU? Never heard of it. Abilene Christian Wildcats? It sounds like one of those teams that play only once in a season. And I actually had Texas in my Elite 8 like most people. Nobody thought this team would lose this quickly.
This was hilarious and shocking at the same time
smh fluke game
2
Ohio State Loses to Oral Roberts 72-75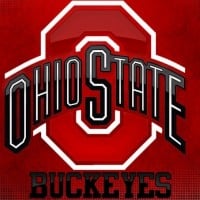 The Ohio State Buckeyes are the athletic teams that represent The Ohio State University, named after the colloquial term for people from the state of Ohio and after the state tree, the Ohio Buckeye.
There are too many nobody teams winning. Before this tournament, I didn't even know Oral Roberts was a school, and Ohio State still lost to them. As an Ohio State fan, this really hurt and you were right Randomator, there was a price to be paid for the Cleveland victory. But why did it have to be this embarrassing loss? Going into OT was embarrassing enough, but losing was worse. What a humongous collapse.
3
Virginia Loses to Ohio 58-62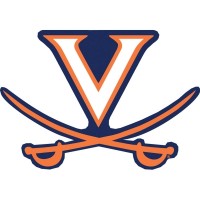 The Virginia Cavaliers football team represents the University of Virginia in the sport of American football. The Cavaliers compete in the Football Bowl Subdivision of the National Collegiate Athletic Association and the Coastal Division of the Atlantic Coast Conference.
The defending champs getting knocked out in the first round. Who would have thought? Well, they wouldn't be the defending champs since last season's March Madness was canceled because of Covid-19, but you guys have to at least make it to the Sweet 16 to actually be taken seriously. This was just such a sad game to watch, they were just dying in front of me in the last 2 minutes. I had them getting eliminated in the Sweet 16.
4
Purdue Loses to North Texas 69-78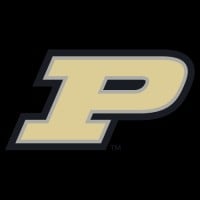 I had Purdue going to the Sweet 16, but how do you lose to this unknown team? North Texas Mean Green? Huh? Come on now. I mean, at least it went to overtime, but all of that just to get blown away in OT.
5
Clemson Loses to Rutgers 56-60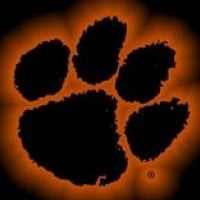 The Clemson Tigers are the athletic teams representing Clemson University. They compete as a member of the National Collegiate Athletic Association Division I level (Football Bowl Subdivision, primarily competing in the Atlantic Coast Conference for all sports since the 1953-54 season.
Clemson was looking fine when the first half ended, but their offense just turned off and let Rutgers take an easy lead. Clemson used to be a ranked team too, and Rutgers wasn't on their level. Well, I thought they weren't. Rutgers, in my opinion, were a very mediocre team and thought they would get eliminated just like that.
6
San Diego State Loses to Syracuse 62-78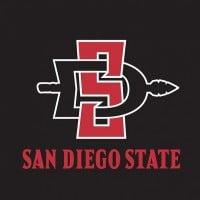 The Mountian West Division winners go down early. The Mountian West Division is pretty hard to win in my opinion. Along with you, you got Utah State, Colorado State, and Boise State. SDSU had a chance to beat West Virginia and get a ticket to the Sweet 16 but they just couldn't beat Syracuse...?
7
VCU Loses to Oregon (No Contest)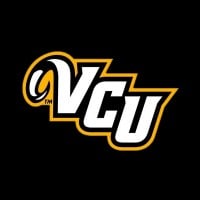 There wasn't a game to be played, but this was stunning because VCU was forced to forfeit because of Covid-19, which really sucked. I don't think many people thought VCU would win, but this would have been a good game, and they deserved a chance to at least try and win.
8
Tennessee Loses to Oregon State 56-70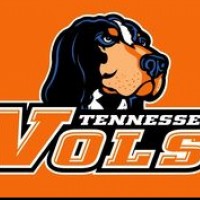 The Tennessee Volunteers is a college football program that represents the University of Tennessee, located in Knoxville, Tennessee. As of 2019, the Volunteers have won 838 games, and six national titles (most recently in 1998). They have never won a Heisman trophy and are under second year head coach ...read more.
I had Tennessee having a good run to the Sweet 16, but they got dominated by Oregon State? Really guys? You guys were completely out matched and were getting a beating in the first half 33-19. This was a very dissapointing game. Like none of Tennessee's players scored more than 15 points, which is kind of embarrassing.
9
BYU Loses to UCLA 62-73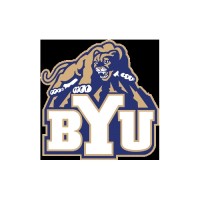 UCLA was on fire in this game. Their shots were wet. But BYU was just so bad at shooting 3s. 3/17? That's a 17.6% 3 point made which is terrible. They were getting outscored badly by UCLA, and they just weren't able to keep up with them and got outscored.
10
UConn Loses to Maryland 54-63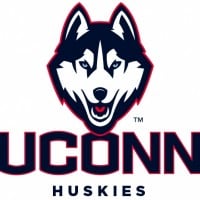 I actually put Maryland beating Uconn, but I know most people thought Uconn would win. But Uconn just wasn't at their A game. I don't blame them, Maryland has a good defense and Uconn couldn't get through their defense.