Best Female Characters in Marvel vs SNK 2
The Top Ten
1
Mai Shiranui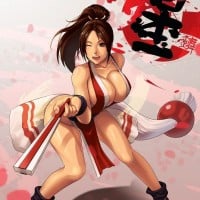 Mai Shiranui is a player character in the Fatal Fury and The King of Fighters series of fighting games by SNK.
2
Chun-Li

Chun-Li is a character in Capcom's Street Fighter series. The first female fighter of any fighting game franchise, she made her first appearance in Street Fighter II: The World Warrior in 1991.
3
Cammy White

Cammy White, also known as Cammy and the codename Killer Bee in Street Fighter Alpha 3, is a video game character in the Street Fighter fighting game series and the second female fighter to appear in the series, after Chun-Li.
4
Sakura Kasugano

5
Morrigan Aenslan

Morrigan Aensland is a video game character from the Darkstalkers series of fighting games by Capcom, introduced in Darkstalkers: The Night Warriors in 1994.
6 Hibiki Takane
7
Athena Asamiya

8
Maki Genryusai

9
Yuri Sakazaki

10
Vice