Top Ten Vacations of Darthvadern
The Top Ten
1
Lithuania (2007)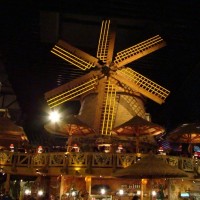 This will always be one of the highest points in my life. It was my third vacation ever, but it's the earliest one I have memories, and those memories were not bad! I was only two years old when I made this vacation, however, the memories are stronger than pherhaps even some of the more recent vacations! It's hard to explain, but it was basically during a time I didn't know much better. Lithuania is the country I've been to the most, at a staggering 8 times, as my maternal ancestry is from here. I'm not going to go personal on this vacation, as a lot of what I thoroughly loved wouldn't make sense to anyone but me, but the point is, no vacation will probably be more fun than this, for me.
Damn, you've been here a lot
2
Norway (2015)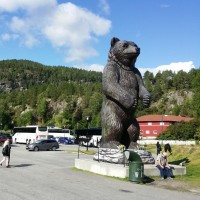 This trip came to me as a surprise, when I was around 10 years old. I had just had a shower thought about going to Norway, as we lived so close to it either way. So my family then organized a trip to western Norway. We've made three Norway vacations, but the first one will always be the best! Seeing mountains for the first time in my life was a moment I will never forget! We stayed three nights in total. First on a sucky hotel, but the last two nights on a gorgeous cabin by the mountains of Gol. The furthest we came was the fjord city of Flåm, a beautiful sight as well! My one complaint with this trip was that I had a lot of nightmares for some reason, but ah well.
3
Lithuania (2019)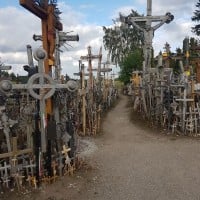 Lithuania 2019 was the last vacation I made outside of my home country Sweden, before the coronavirus hit Europe. It makes this vacation feel a bit like a conclusion, as I don't know when I can visit this beautiful country again. But for what I did during this trip, boy does the "conclusion" aspect fit it. It was the first trip in which I organized it, and as a result, we visited a lot more tourist attractions than other years, which I feel was good considering Covid-19. There were some stops we should've visited but I was too lazy too, but for what it's worth it we visited the Hill of Crosses, to Nida Sand Dunes, to Kaunas Castle..., it was great! By the way I also drove through Estonia and Latvia so those were more countries to add on the "Been to" list.
4
Bosnia-Hercegovina (2022)
This trip was a first of a kind for me. A lot of things I did here, were for the first time. Unlike the other trips, this one was without parents or family. Instead, it was with my class, and one of the biggest advantages of not travelling with your family is that you don't get that petty bickering from your younger siblings who don't like the trip. Every day was something special, and it was super cool to be immersed in a completely new culture, far away from home! It was also my first time flying, which was an entire experience itself as well, being able to view miniscular landscapes and cloudy wonderlands! Without a doubt, this trip will be part of me forever after!
5
Southern Sweden (2021)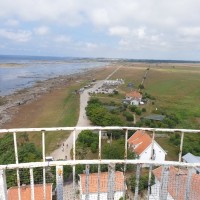 Once I realized I couldn't travel to Lithuania in 2021 either, due to Covid-19, we instead thought of driving through Southern Sweden, and the result was a great trip! We spent four nights down here, three of them on the island of Öland, and the last night on the Swedish west coast. Öland was especially interesting because it's the first "large" island I've ever visited. We visited pretty much everything you could visit on this island. And the last night on the West Coast was probably the best. The west coast is Sweden has just got a very cozy atmosphere to it. The reason it's a little loewr than the others is because it all felt a little cramped up and underwhelming when compared to other vacations I've had.
6
Norway (2017)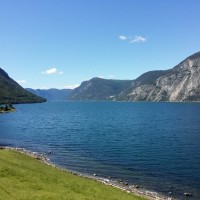 2016-2017 were the years when I was a spoiled little brat who didn't care about travelling, I just wanted to play games, like a typical spoiled gamer, and as such, I didn't appreciate the travels as much as I should've. Well..., at least during 2016. It was a little better in 2017, as my mother drove me to a lot of places here in Norway, which ended up paying off! It was probably my longest Norway trip, and we did so much! We climbed two mountains in Hemsedal, visited a Salmon museum, drove toy go-carts at Lärdal, visited a viking-themed amusement park..., it was just a really good time! However, after having travelled to Norway three years in a row, I swore to not go back until at least a few years.
7
Norway (2016)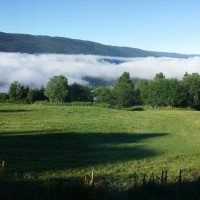 Of my three Norway trips thus far, the 2016 one was probably the weakest, however, weakest does not equal bad. We didn't do as much as 2017, nor was it as spectacular as the first time in 2015, however, I sure have my memories from this one. It was the first time we ever climbed a mountain! Not a particularly big one, but hey, a mountain nevertheless! And as a treat for it, I got myself a nice surprise "Minecraft" kinder egg, which I remember taking a liking to. A good vacation!
8
Gotland (2022)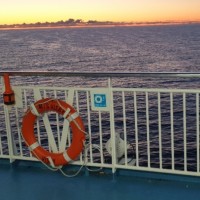 This is the most recent vacation I've made, so far. It's probably also one of the trips that have left the longest-lasting impression on me. It was long enough, and we saw a lot of things, without it feeling as cramped up as my Öland trip. Just like with the former, the days got consecutively better, with the final day being the best, as we were grilling salmon by Högklint. Truly a wonderful experience. We also had to be awake at night at the start and end as the ferry was cheaper nighttime. Yeah this will be a vacation to remember.
9
Lithuania (2010)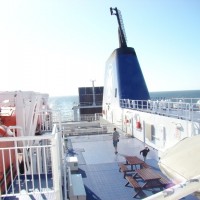 This was my first vacation in which I was actually fully aware it was a vacation (I had a good time during the 2007 vacation too, however, I wasn't fully aware of things either). Surpsingly, it was also the year we literally didn't do anything lol! But nevertheless, it was a good time! It was before the age of super advanced smartphones so I did a lot of other things other than being obsessed with games.
10
Lithuania (2014)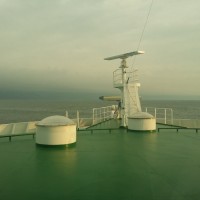 This was my most divisive vacation of all time, and will always be it. On one hand, I had the worst food poisoning of my entire life, being weak for DAYS and not wanting to do anything, even being forced to go to a Lithuanian hospital. It was one of the worst moments thus far in my life. But on another hand, I also can't think of another vacation where I've at the same time, had any more fun than this. We bathed in the sea, and for me, it was the first time I actually fully bathed in a sea, and it was here I learned to swim. It was one of the BEST moments of my life. I also have a lot of memories with Mario Party: Island Tour with this vacation, as I played a lot of it there and as a result, the music has gotten really nostalgic for me.
The Contenders
11
Lithuania (2013)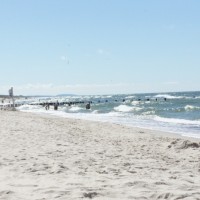 This trip was kind of cursed from the start to be mediocre. The month before I had gotten chicken pox, and while it went away by the time we came to Lithuania, all of my siblings were then infected, and as a result, there wasn't a lot we could do. On one hand, my grandma joined me on this vacation, making it a little more fun, and we went to the Curonian spit and bathed..., actually it was too swine cold. Not a particular fun vacation but it had a few positives.
12
Lithuania (2006)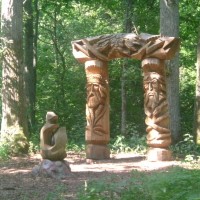 I was too young to remember anything from this vacation, and for this reason, it, alongside the 2005 Lithuania trip stay at the bottom of my ranking. That doesn't mean they were bad. If I remembered them I bet they could outshine the 2013/16 vacations. However, it would be unfair to rank something I don't even remember over something I have a vivid memory of and can clearly distinguish what I liked about.
13
Lithuania (2005)
Largely the same as what I said about the 2006 trip can be said about this one as well. I remember too little. I remember even less of this one as I wasn't even a year old when we made this trip. Deifnitely can't rank it higher than any else then. Although to be fair, it was my first time abroad ever, in not just one, but three countries!
14
Lithuania (2016)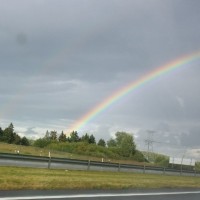 The weakest trip for me. 2016 was the first year and thus far only year in which I had two major abroad vacations, both to Norway, and Lithuania. Unfortunately, as I mentioned about Norway, 2016 was the lowest point of my life, when I was the most of an idiot. who only cared about playing games. As such, my trip in Lithuania was rather hollow in 2016 when I just wanted to go home and play Mario games. During the end of the trip however, we made a short trip to a Dino Park near Klaipeda, which ended up being the high point of the semester.