egnomac
Miguel, 34, Male
Euless, Texas, United States
About
Favorites

Movie: The Godfather
WWE Wrestler: John Cena

Favorite Anime:
Fullmetal Alchemist
Dragon Ball Z
Kodocha
Love Hina
Cowboy Bebop
Ai Yori Aoshi
Please Teacher!
Tenchi Muyo
Saber Marionette J
Deadman Wonderland
Pokemon
Attack on Titan
Naruto
I My Me Strawberry Eggs
Kodocha
Tenchi Muyo GXP
FLCL
The Slayers

Post Series: Egnomac's Loud House episode review

Video Game: Super Mario Bros.

Favorite Cartoons
The Loud House
Batman the Animated Series
Star vs The Forces of Evil
Animaniacs
Looney Tunes
Avatar The Last Airbender
The Legend of Korra
Invader Zim
Gravity Falls
Freakazoid
Tiny Toon Adventures
Spongebob Squarepants
Fairly Odd Parents
Teen Titans
Samurai Jack
Rocko's Modern Life
Kim Possible
American Dragon Jake Long
The Simpsons
Family Guy
American Dad
Hi Hi Puffy Ami Yumi
Rick and Morty
Amphibia
The Owl House
Teenage Mutant Ninja Turtles


TV Show:
Hell's Kitchen
Bar Rescue
I Love Lucy
Married with Children
Seinfeild
Jerry Springer
Tru TVs Worlds Dumbest
The Walking Dead

Favorite Users in no particular order
Britgirl
Positronwildhawk
EliHbk
Christiangrant
ModernSpongeBobSucks
heavyDonkeyKong
DK
Kiteretsu
aarond09
TwilightKitsuni
DaisyandRosalina
CartoonFan2002
htoutlaws2012
DCfnaf
Videogamefan5
Ededdneddyfanredux
lolsy
I plan on putting more later


Top Ten Lists I regret Making
1. 10 Reasons why Serena from Pokemon is Not Bad
2. Top 10 Ways to know your losing interest in the Top Tens
3. Top 10 people you would strike down if you were god
4. Top ten reasons why the list reasons why Japanese anime is worse then American cartoons is wrong - would ha been much better as post instead of a list

Video Games I Like That Other People Hate
1. Resident Evil 6
2. Mortal Kombat Deadly Alliance
3. Crash Bash
4. Spyro a Heros Tail
5. Mario and Sonic at The Olympic Games
6. Street Fighter V
7. Star Fox Adventures
8. Rumble Roses

Cartoon Shows I Hate That Other People Like
1. Regular Show
2. The Amazing World of Gumball
3. Rocket Power
4. The Smurfs
5. Daria
6. The Pink Panther
7. The Wild Thornberrys

Good to Evil Posts I've Covered
1. Pinocchio Good to Evil
2. The Loud House Good to Evil
3. The Legend of Zelda: Ocarina of Time Good to Evil
4. DuckTales 1987 Good to Evil
5. Tom and Jerry The Movie Good to Evil
6. As Told By Ginger Good to Evil
7. Rock A Doodle Good to Evil
8. Friday Good to Evil
9. The Adventures of Rocky and Bullwinkle the Movie Evil to Good
10. Dragon Ball Z Good to Evil
11. Spyro the Dragon Original Trilogy Good to Evil
12. I My Me Strawberry Eggs Good to Evil
13. Twisted Metal Black Good to Evil
14. Green Eggs and Ham Good to Evil
15. The Proud Family Good to Evil
16. The Fairly Oddparents Good to Evil
17. Ernest Scared Stupid Good to Evil
18. The Banana Splits Movie Good to Evil
19. Cloudy with a Chance of Meatballs Good to Evil
20. Santa Claus is Coming to Town Good to Evil
21. Rudolph the Red Nosed Reindeer Good to Evil
22. Grandma Got Runover by a Reindeer Good to Evil
23.The Casagrandes Good to Evil
24. Dr. Seuss How the Grinch Stole Christmas Movie Good to Evil
25. Snow White and the Seven Dwarfs Good to Evil
26. Dumbo Good to Evil
27. Pokémon Indigo League Good to Evil
28. Caillou Evil to Good
29. Despicable Me Good to Evil
30. The Legend of Zelda: Majora's Mask Good to Evil
31. Sky High Good to Evil
32. Peppa Pig Good to Evil
33. Harry Potter Good to Evil
34. Animaniacs Good to Evil
35. Cree Summer Characters Good to Evil
36. Disney's Robin Hood Good to Evil
37. Nicktoon Moms Good to Evil
38. My Little Pony Friendship is Magic
39. FullMetal Alchemist Brotherhood Good to Evil
40. Pokémon Adventures in the Orange Islands Good to Evil
41. Team America World Police Good to Evil
42. American Dragon Jake Long Good to Evil
43. Rumble Roses Good to Evil
44. Dodgeball a True Underdog Story Good to Evil
45. Resident Evil Remake Good to Evil
46. The Loud House Villains Evil to Most Evil
47. Chip N Dale Rescue Rangers Good to Evil
48. The Haunted World of El Superbeasto Evil to Good
49. Super Mario Bros. Characters Good to Evil
50. The Rocky Horror Picture Show Good to Evil
51. The Secret of NIMH Good to Evil
52. Robots Good to Evil
53. The Lion King Good to Evil
54. The Legend of Korra Good to Evil
55. Jingle All the Way Good to Evil
56. Christmas with the Kranks Evil to Good
57. Adam Sandler's Eight Crazy Nights Evil to Good
58. Arthur Good to Evil
59. Thumbelina Least Good to Most Good
60. Annie Good to Evil
61. Matilda Good to Evil
62. Dan Castellaneta Characters Good to Evil
63. Oliver & Company Good to Evil
64. Teenage Mutant Ninja Turtles 1987 Good to Evil
65. Madea's Big Happy Family Good to Evil
66. Ren & Stimpy Characters Good to Evil
67. Jim Cummings Characters Good to Evil
68. Pokémon Johto Saga Characters Good to Evil
69. Rocko's Modern Life Good to Evil
70. The Pebble and the Penguin Good to Evil
71. Gravity Falls Good to Evil
72. Hey Arnold Good to Evil
73. The Black Cauldron Evil to Good
74. The Legend of Zelda The Wind Waker Good to Evil
75. Kim Possible Good to Evil
76. Meet the Robinsons Good to Evil
77. Alvin and the Chipmunks The Chipmunks Adventure Good to Evil

Squid Game Posts
1. Which Loud House Character Would Win Squid Game?
2. Which Casagrandes Character Would Win Squid Game?
3. Which Looney Tunes Character Would Win Squid Game?
4. Which Family Guy Character Would Win Squid Game?
5. Which Boondocks Character Would Win Squid Game?
6. Which Don Bluth Character Would Win Squid Game?
7. Which Shrek Character Would Win Squid Game?
8. Which Gravity Falls Character Would Win Squid Game?
9. Which Horror Movie Villain or Monster Would Win Squid Game?
10. Which Other Loud House Character Would Win Squid Game?
11. Which Cartoon Monster Would Win Squid Game?
12. Which Crash Bandicoot Character Would Win Squid Game?
13. Which Male Disney Hero Would Win Squid Game?
14. Which Avatar the Last Airbender Character Would Win Squid Game?
15. Which Banjo-Kazooie Character Would Win Squid Game?
16. Which Other Disney Female Character Would Win Squid Game?
17. Which Dragon Ball Z Character Would Win Squid Game?
Favorites
Song
Paint It Black - The Rolling Stones
Movie
The Godfather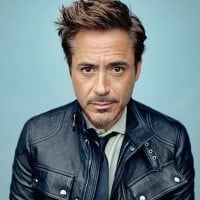 Actor
Robert Downey Jr.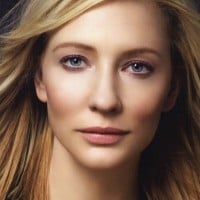 Actress
Cate Blanchett
Album
Thriller - Michael Jackson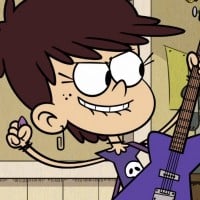 Cartoon Character
Luna Loud (The Loud House)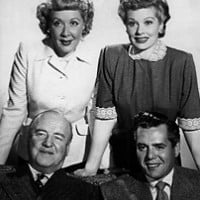 TV Show
I Love Lucy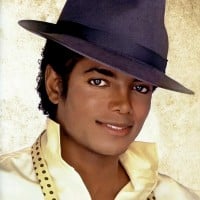 Singer
Michael Jackson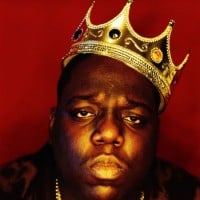 Rapper
The Notorious B.I.G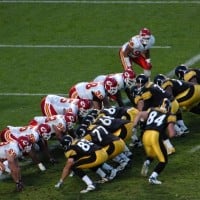 Sport
Football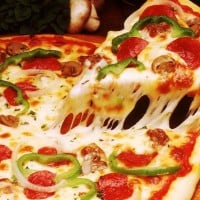 Food
Pizza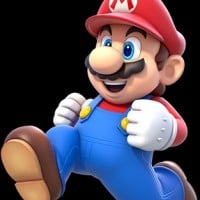 Video Game Character
Mario (Mario Series)
Video Game
Super Mario Bros.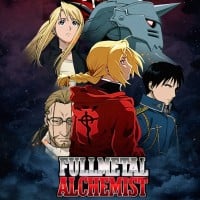 Anime
Fullmetal Alchemist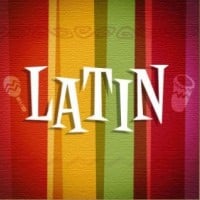 Music Genre
Latin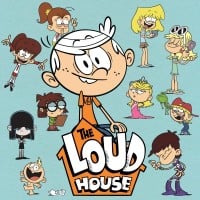 Cartoon
The Loud House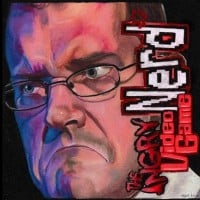 YouTuber
Cinemassacre
Recent Votes On egnomac's Lists
1/20
1/21
1/22
1/23
1/24
1/25
1/26