Top Ten Made Up Sonic the Hedgehog Games
I have my share of dreams, and a part of it is creating my own Sonic the Hedgehog games. Well, here goes!
The Top Ten
1
Sonic Adventure 3
I'm sorry, but I'm working on this game. Sonic Adventure 3: Destroy all evil. New is that you only must play the race levels, the treasure hunting, destruction and flying levels are optional. There's 4 characters with own specs and skills on every story. There's also three new characters: Nazo The Hedgehog, Black Wind (not from Sonic X) and Julie The Fox. Also new zone types and levels, like the Water Town (like Venice), the frozen ocean or the heaven. A new achievement system, where you can get videos, artworks and soundtracks, when you play the optional levels. The upgrade system is a combination from Sonic Adventure 2 Battle and Sonic 06. There's Upgrades like Bounce Bracelet, Rocket Accel and Ancient Light. When I'm finished, I make a download site (I think about to make it only for consoles and you can download it for your emulator). Till then I wish you nice Sonic games, see YA.
Okay I'm Back With More Ideas!

More Of The Plot Now With Tails As A Playable Character Our 4 Heroes Continue On There Journey To Stop Eggman And Save The World Again! Then They Learn A New Disturbing Development With The Brainwashed Knuckles Has Come In Which Knuckles Is More Than Brainwashed, He Is Brainwashed To The Point That Knuckle's Memories Blocked By Eggman's Brainwashing Will Be Absorbed Meaning If The 4 Heroes Don't Give Knuckles The Antidote In Time Knuckles Will Be Permanently Be Under Eggman's Control.

Will Sonic, Shadow, Silver, And Tails Make It In Time To Save There Friend From Permanent Evil?

Find Out Later!
More Of My Ideas
More Of The Plot- Things Take A Turn For The Worst When Sonic Learns Eggman Had Brainwashed Tails And Knuckles. Sonic, Shadow, And Silver Decide They Must Return Tails And Knuckles Back To Normal. While Walking In A Forest The Trio Encounters A Brainwashed Tails Who Says He Wants To Kill Sonic And Be Part Of The Eggman Empire And Sonic Tells His Brainwashed Sidekick To Snap Out Of It But It Doesn't Work And Sonic Asks Silver To Do Something Silver Says Okay And Uses His Telekinesis And Throws Tails To The Ground And Doesn't Work Then Sonic Decides If Shadow Does Something It Might Seriously Injure Or Even Kill Tails So They Go To A Scientist And Asks The Scientist For An Antidote And Says Okay And Creates It And Tests It On A Severley Brainwashed Catapillar And Works So They Tie Tails Down And Give Him The Antidote And It Works And Tails Is Back To His Normal Self And Asks Sonic What Happened And Sonic Tells Him Everything And Asks Tails If He Wants To Join The ...more
Almost every Sonic game that has been made since Sonic Adventure 2 came out was originally planned to be Sonic Adventure 3
V 14 Comments
2
Sonic Unleashed 2
I loved the first Sonic Unleashed! I would love to see more Werehog action, I'd really love to see Chip again. It would be about the moon breaking apart and a similar storyline to Sonic Unleashed. Oh, and Jason Griffith will be rehired!
I did not know the game is here?
It would be cool if you could play as shadow, silver and their werehog forms.
Sounds like jaws unleashed
V 5 Comments
3
Silver the Hedgehog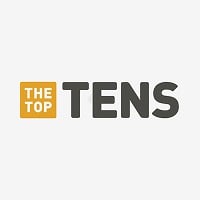 Come on! Silver needs his own game, you know it. Shadow tails and knucklehead got their own games so why not him!?
Honestly I think silver would have a pretty cool game, plus shadow got his game, but not silver yet. I wouldn't mind a game about psychokinesis with silver, silver is a decent character too so it's not like he'll be a bad lead. Sega really needs to give silver his own game. If not it's no use.
That was a forced it's no use joke right there.
This game would be amazing, all the awesome powers, meeting other survivors and beating the crap out of evil!
YAAS me is #1 - silverthehedgehog0777
V 16 Comments
5
Triple S
That would be a very good/interesting idea. I'd play Shadow's story over and over again! :D (Of course, I would also try the other ones, too. )

I could see this as a next-gen game for Xbox One and the PS4.
I've been wanting to play a new game, with Shadow as a Main Character, for a long while now. It's been 7 years since the Sonic the Hedgehog 06.
Triple S means Sonic, Shadow and Silver. It would be like 3 games in one, kinda like Sonic '06, but without the garbage that sent that game out the window. See, all three will have seperate storylines.
6
Villains Return
Nearly all Sonic villains, including Death Egg and Dark Gaia, will make a return, all determine to bring an end to Sonic and his friends. And at the end, all playable characters will go Super. Imagine it!
"Villains Return"? What kind of title is that?! Seriously, shouldn't this game be called "SEGA's Villains Return" or something?
Cool! Hopefully, Dr. Eggman unites mainly with Blinky from Pac-Man.
V 2 Comments
7
Tails' Story
This game will be about Tails not having Sonic around. He learns that Sonic can't always be there for him, he learns to build self confidence and learns even he can save the world.
A crossover of the two best Gamecube games, Tales of Symphonia and Sonic Adventure 2 Battle.
Sounds Great!
At Least It's Better Than 2005's Shadow The Hedgehog.
The best GameCube games are Tales of Symphonia, the oldest Super Monkey Ball games, Pac-Man Vs., Super Smash Bros. Melee and etc.
V 1 Comment
8
Sonic Heroes 2
Imagine all new teams for example, team hedgehog silver as flight shadow as power and sonic as speed. Team girl with rouge as flight cream as speed and Amy as power. Just think about it.
Oh my gosh, why did you mention this. IT WANT ONE NOW
In a fan made version of it there was a character named blangel in team dark
Genius
9
Super Hedgehogs
We need a full game with super sonic super shadow and super silver with storylines! And hard bosses that only one of the super hedgehogs get to defeat at the end you get to be all hyper and you could fly and never die but fall of and run out of time. Hyper can only last for 60 secs. No good or bad endings!
V 3 Comments
10
Sonic's Food Run
I imagine this would be an iPod app on iTunes. It would be about Sonic running through familiar scenes like Green Hill, Final Fortress and Planet Wisp. He would run and the player would control him to run to his favourite food, and avoid Eggman's favourite food.
Sonic would get fat over time and when he's in his biggest he would roll so fast that he would finish the stage
There is his hack of soNic 2 wHich replaces the rings with onion rings.
The Newcomers
? Sonic Freedom Forces
? Sonic Flashes
The Contenders
11 Sonic Blaster
12 Sonic Universe
13
Sonic Defiance
IN THIS GAME DR EGGMAN WILL ZAP SONIC AND SONIC WILL TURN INTO A BAD GUY THIS GAME WOULD BE EPIC!
That would be epic. Sonic the bad guy. But who's the GOOD guy? Shadow?
V 1 Comment
14
The Sonic Collection
THIS INCLUDES SONIC ADVENTURE; SONIC ADVENTURE 2; SONIC THE HEDGEHOG;SONIC HEROES;SONIC RIVALS;SONIC RIVALS 2;SONIC AND THE SECRET RINGS;SONIC AND THE BLACK KNIGHT;SONIC UNLEASHED;SONIC RIDERS; SONIC RIDERS ZERO GRAVITY;SONIC FREE RIDER AND SONIC COLORS ONLY ON PS3
THIS GAME INCLUDES SONIC ADVENTURE;SONIC ADVENTURE 2;SONIC HEROES;SONIC THE HEDGEHOG;SONIC RIVALS;SONIC RIVALS 2;SONIC AND THE SECRET RINGS;SONIC AND THE BLACK KNIGHT;SONIC UNLEASHED;SHADOW THE HEDGEHOG AND ALSO INCLUDES NEW GAME SILVER THE HEDGEHOG ALL ON PS3
Sonic Adventure 1&2, Sonic Heroes, Shadow, Sonic 06, Sonic Unleashed, Sonic Colors, Sonic Generations, Sonic Lost World. Also, fix the bad stuff, like the glitches in sonic 06.
The Sonic Collection would be much better with ALL the Classic Sonic games. After all, ALL Sonic the Hedgehog video games that are oler than Sonic Adveenture are much better than 3rd millennium Sonic the HEdgehog games generally.
V 2 Comments
15
Shadow the Hehedgehog 2
It won't be a Shadow the Hedgehog sequel without at least a little swearing and violence! And Maria's death plays a HUGE part in Shadow's life. Just saying.
I wish there was a second sequel for shadow the hedgehog
Well, without the high level of violence and we don't see a kid get shot and killed, yeah
How About A Toned Down Remake With A Reimagined Story
V 3 Comments
16
Sonic Boom
Unbelievable! This game is coming out, now don't get me wrong the gameplay looks great but what really ticks me off is the new Sonic and friends designs
Why is this on here? This game sucked! The Wii U version did, at least. The 3DS version, however, was amazing!
You people made a mistake this game is already out by the way it's 2015
This game is coming out... Unbelievable!
V 3 Comments
17
The Crossover that's Famous
Sonia's friends meet other gaming characters in a bizarre Sonic crossover. Crossover characters include: Crash Bandicoot, NiGHTS, Spyro, Cynder, Pacman, Ratchet and Clank.
Mario ness marth bubsy pikachu shold be there too -
From every genre one game:
Action Adventure: Assasins Creed
Realtime RPG: Kingdom Hearts
This other RPG: Pokemon
Shooter: Call of Duty
Open World: Watch Dogs
Puzzle: Portal
Racing: Need for Speed
And you can play every level (when you was in the stiry at this point, where they joins you) as one of this modes. WHAT THE AMAZING AWESOME GAME
18
Shadow Unleashed
Sega is insane! It would make zillions!
Darn right it would make zillions. -shadowswagger922
This would be an... interesting game to say the least. But it sound awesome!
Genius
19
Breaking Codes
Sonic becomes like a Sherlock, learning to crack codes to solve what happened to Eggman, due to him being missing.
If Eggman went missing I would rather have a party. ICE CREAM FOR EVERYONE -shadowswagger922
20
Blaze the Cat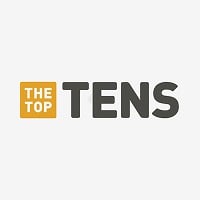 THIS GAME WILL BE ALL ABOUT BLAZE
She Should Replace Sonic Permanently As The Main Character
Actually Blaze didn't die. She was sent to another dimension with Iblis and then that time-line was erased from history when Solaris was defeated. So technically speaking Blaze didn't die nor was she sent to another dimension so a Baze the Cat game could actually happen. Yes, I know I sound like a dictionary.
Hmmm. Great Idea!
V 2 Comments
PSearch List
Recommended Lists
Related Lists

Top 10 Greatest Sonic The Hedgehog Games

Top Ten Most Overhated Super Mario and Sonic the Hedgehog Video Games

Top Ten Best Main Series Sonic the Hedgehog Games

Top Ten Video Games That Were Inspired by Sonic the Hedgehog
List Stats
300 votes
142 listings
5 years, 118 days old

Top Remixes
1. Sonic Unleashed 2
2. Sonic Adventure 3
3. Sonic & SEGA All Stars Party
batmanaaron782
1. Sonic Adventure 3
2. Silver the Hedgehog
3. Sonic Unleashed 2
EpicJake
Posts
Error Reporting
See a factual error in these listings? Report it
here
.