Top Ten Main Characters from Heroes of Olympus
AnnaOfArendelle332
The Top Ten
1
Percy Jackson, Son of Poseidon
Seriously, he's the best. He's much better than the rest. In the blood of Olympus, Gaia needed the blood of two demigods, 1 boy and 1 girl. But Percy is so good that 1 drop of his blood was enough. Now that's awesome. - MadKiller
He helps hazel and frank Jason's friend Annabeth's boyfriend and so much more and better than everyone else
Definitely agree love Percy and he is the most powerful
Finally, people reading hoo have a brain
V 1 Comment
2
Leo Valdez, Son of Hephaestus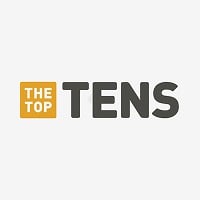 Leo Valdez is a character from the book series Heroes of Olympus by Rick Riordan. He is one of the seven heroes in the Prophecy of Seven. He is a Greek demigod and is the son of Hephaestus, and has the ability to create and manipulate fire (pyrokinesis).
He's in the very last chapter of Heroes of Olympus AND the first too (the whole series). PLUS he's in Trials of Apollo.
He made the Argo
Team Leo he is the best
Um, Percy had the limelight in the first books. Meanwhile, he did almost to nothing in the Heroes of Olympus, while Leo got their whole adventure started by building the Argo II. Meanwhile, Leo also ended the series by killing Gaea and rescuing Calypso. Leo Valdez is the main character from these series, no contest.
V 3 Comments
3
Annabeth Chase, Daughter of Athena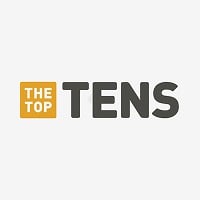 She is clever and has good ideas that is why she is the wise girl
She should be 2
Dude, she achive something the other 7 can't achieve. For an instance, getting Athena Parthanos without Yankee hat, mother's blessing, power and WITH a broken leg while facing her biggest fears. And the mother of her biggest fears. I'm sure, not even Percy can do that. Try imagining it.
She found Athena Parthenos without any special powers. She is the most skilled demigod.
4
Nico di Angelo, Son of Hades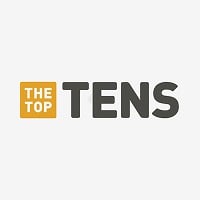 Nico di Angelo is a fictional character created by Rick Riordan.He appears in Percy Jackson & The Olympians, Hero of Olympus, and parts of Trails of Apollo. As a son of Hades, the boy is a demigod. He befriended Percy and had many roles in his long time appearance including stopping Minos, fighting ...read more.
He is cute and really brave. He found the doors of death and has done awesome things
He found the doors of death
He's the best
I'm disturbed by this placement. He's done so much! I'm tired of listing all the awesome things he can do, or has done, but you all better know everything that's happened with our "youngest" hero and come to terms that he's the best.
5 Reyna Avila Ramirez-Arellano, Daughter of Bellona
6
Hazel Levesque, Daughter of Pluto
She is 13, which makes her the youngest of the seven, and she is still super powerful! Plus, she's super nice and sacrificed a life in Elysium for her mother.
Why it is hades like nico di angloes dad
7 Frank Zhang, Son of Mars
8
Coach Gleeson Hedge, Protector of the Seven
DIE!
9
Jason Grace, Son of Jupiter
Hate to break it, it's Jupiter, not Zeus, other comment before me
Liar it is zeus
10
Piper McLean, Daughter of Aphrodite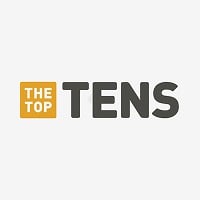 Come on people pipes is PRO at flirting am I the only one who thinks this?
Why she is my 2nd favourite female
Put Pipes at number 1 please!
Same
BAdd New Item
Related Lists

Top Ten Percy Jackson Heroes of Olympus Characters With the Saddest Pasts

Top Ten Heroes of Olympus Characters

Funniest Heroes of Olympus and Percy Jackson Characters

Top Ten Heroes of Olympus Characters With the Best Official Portraits
List Stats
100 votes
10 listings
3 years, 223 days old

Top Remixes
1. Percy Jackson, Son of Poseidon
2. Leo Valdez, Son of Hephaestus
3. Annabeth Chase, Daughter of Athena
errrr
1. Percy Jackson, Son of Poseidon
2. Leo Valdez, Son of Hephaestus
3. Annabeth Chase, Daughter of Athena
AnnaOfArendelle332
Error Reporting
See a factual error in these listings? Report it
here
.