Top 10 Malayalam Actors of 21st Century
List of greatest Malayalam cinema actors in 21st century.

The Top Ten

1 Mammootty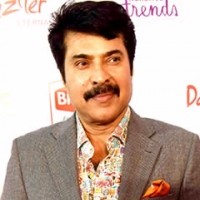 Mammootty is an Indian film actor and producer best known for his work in the Malayalam film industry .
Face of Indian Cinema... Mega Star Mammootty...Most versatile actor ever produced in the world who acted in around 400 films having played 700 characters in his 48 year film experience...all time legend...
Mammootty sir got 3national award and above 14filmfare award this his range in acting and this is giving the proof about he is best actor in malayalam cinema
In asias most promising award that is asiavision award he only got best millenium star award for the 75yrs of malayalam cinema that is he the best actor in 75yrs of malayalam cinema.
When Mohanlal acts in a movie, we see Mohanlal himself.But when Mammootty acts in a movie, we forget Mammootty and the character he plays lights up our mind. He is the true best actor in Malayalam, and it's only Megastar.
He is the most rare actor in the world who can appear as 20 even in 70, who can became any charector. His main speciality is that he is different in different roles with same features...
2
Mohanlal

Mohanlal Viswanathan Nair, better known as Mohanlal, is an Indian actor, producer and occasional singer best known for his work in Malayalam films .
I hail from andhra. Lived in North India fro more than 4 years. A movie freak, Watched a lot of tollywood, Bollywood, Hollywood, Japanese, Korean, Tamil, Bengali, Malayalam movies. I would say that Mohanlal is the best actor I've seen till date. A very typical actor he is. His dialogue delivery and expressions - Peculiar, Outstanding. His body language is what mesmerizes me quite a lot. He leaves an impression on the people. It is for the better understanding of Malayalam Cinema & Culture, I am learning malayalam. I've watched nearly 100 movies of malayalam till date. Super actor nammada Lalettan!
Not only the greatest Malayalam actor, but the greatest Indian actor as well. Bollywood's so called "actors" should come and learn a thing or two about acting from him. What makes him so great is his naturality and spontaneity. You forget that Mohanlal's on the screen and see his character alone.

Kireedam, Bharatham, Chenkol, Devasuram, Sphadikam, Iruvar, Vanaprastham... just see him act.

And his comic timing and gestures are the best and most natural I've ever seen. He can make you laugh with just his expressions, like in the injection scene in Pattanapravesham. ("Yes, omelet; yes! ")

He's something else.
Comparisons Seldom Makes Reality. In Real @ Silver Screen where is 'Mohan Lal' and where is 'Mammootty'? No one can compare the performance of them. Mammootthy is a very Good Actor But Mohanlal is the Best Actor Ever we seen!
Oscar team... Just see his 1 movie so you will understand the power and the talent of this man...

U will definitely give him number 1 position.
3
Dileep
He has starred in more than a 100 Malayalam films, best known for his comic performances.
Dileep is the only man who can act any role if we said to lal and mamooty to act which was acted by dillep they will fail.
Yo yo! Dileep is the best... Mammooty and Mohanlal it's time to retire from Cinema oldies
Since 2000 dileep got most successful film than mammotty and mohanlal by all time ratio
4
Prithviraj Sukumaran
The most promising youth icon of malayalam industry who has the talent, charm, dedication and maturity to rule over mollywood in the coming years. He's not just multitalented but never fails to be the best in whatever he does
The finest talent in kerala film industry after mohanlal and mammootty.

Extremely handsome and dynamic.

Making waves in Bollywood too..
After the Big M's He is the best actor having great talent with versatile look as a main stream film star, and he reached the Bollywood, Kollywood & toll wood also.
He has the power to take up the malayalam movie and he is called next mammotty and mohanlal
5
Suresh Gopi
Everyone thinks that he is a jealousy man. but he have a terrible story behind his life and he is very kind hearted
My opinion suresh gopi malayalam ranking 3 he is action king in with india
He is famous for his roles in police dramas and family action-dramas
He is a top actor especially for doing police roles
6
Jayaram
Very true... He is very simple man... He have a lots of talent
A simple man with shere talent
Natural actor and a superstar
7
Kunchacko Boban
I like kunchacko boban's performance. He is a good hansome gentle man. I think he is good in cute pretty romantic cinemas. May God Bless Him. From GRESHMA CLEMENT...
He is an innocent ever green hero.
He is a good actor
8
Jayasurya
One of the best actors of malayalam. Clearly a true born talent and gives full effort for all the roles he has given.
He has done the most versatile roles in such an awesome way. No one else can compare.
Jayasurya can do multifaceted roles with utmost ease. He has got a good fan following. Most established among youngstars in terms of star value and talent.
Jayasurya is very much selective in his roles. And he has a mind of acceptance to all kind of roles
I love this actor because he can do all type characters... Always make his side perfect...
9
Dulquar Salman
Upcoming superstar... Really awesome and very cute... He has his own style of acting
He is the KING of new generation. A glamorous actor. The next Mammootty
So handsome and good looking actor of malayalam film industry ever
The King of new generation and a natural-born actor. The Next Mammootty
10
Nivin Pauly

Good looks and good acting skills are quite a rare combination in actors across India. A very few like Mammooty and Prithviraj have both and now Nivin joins the league. He is a show stealer and definitely a very promising super star.
Undoubtedly he is the most successful actor of all the new-gen actors. Look at where his selections have led him! Bangalore Days, Oru Vadakkan Selfie, Premam - he is the box-office king as of most recently, as well as Dileep.
He is good for all the roles... Very good acting esp in bangalore days and 1983... Really very good,... Appreciated
One of the best actors. I'm trying to watch all his movies. Eagerly waiting for the new one's.
The Contenders
11
Asif Ali
Second best actor after fahad among the youth stars...he is good in performing both natural and methodal type of acting
He is a upcoming super star
Romantic and comic hero
He is a good voter
He has more hair than fahad fasal
12
Allu Arjun

Allu Arjun is an Indian film actor who primarily works in Telugu cinema. After playing as a child artist in Vijetha and as a dancer in Daddy, Arjun made his adult debut in Gangotri. Arjun then appeared in Sukumar's debut film Arya.
He is a good actor and good dancer and good fighter and he is number 1
Why he is on the list he is not a Malayalam actor
Arjun has fantastic dancing
Skills
He is good dancer and fighter
13
Santhosh Pandit
The best there is the best there was and the best there ever will be.Hollywood actors should learn acting for the king of acting Santhosh Pandit
Why is he 14th on the list. He is in the top 3 surely.
He will become top 1
Eeww... I hate this idiot!
14
Fahadh Faasil
Fahadh Faasil is the best among all the young actors in mollywood.He is going to lead the malayalam film industry in future. There is no other actor who can compete with his natural style of acting. He is definitely a versatile actor. He is a born-actor who can portray typical keralites on screen, which most young actors can't. 'Maheshinte Pradhikaaram', 'Varathan' and 'Thondimuthalum Drikksaakshiyum' are just three among his best performances.
We can see mammootty in fahadh... that is he can transform to any one
The next Mohanlal. One of the best actors in malayalam
A natural born actor. The next Mohanlal
15
Unni Mukundan
He is a stylish star malayalam movie
Handsome after prithviraj
He is handsome
He is awesome
16
Vijay

Joseph Vijay, better known mononymously as Vijay, is an Indian film actor and playback singer who works in Tamil cinema and his films dubbed into Telugu, Hindi, Malayalam and Mandarin Chinese. He is one of the highest paid actors in Tamil cinema.
Vijay is my favourite in South India film industry
Thalapathy is king ever film industries
nice actor
17
Vineeth Sreenivasan
He is a shame of malayalam industry and he will be
He is not a shame for the Malayalam industry.whoever who says he is a shame that person is a shame for the entire country
A multitalented person;actor, singer, writter, director
An best ALL ROUNDER, NOBODY IS THERE TO COMPARE...
18
Nishan
So sweet looing guy n handsome
19
Indrajith Sukumaran
One of the rare actors who can play in any role
20
Sunny Wayne
*Super performance movie IN 'Second show&Nee ko njaa cha

*BEST acting IN SOME MOVIE

*LOOKS SO HANDSOME
21 Manikuttan
22
Murali Gopy
Greatest screenwriter
23
Jacob Gregory
Korah the ABCD (American onfused Desi)
Korah The ABCD (American Born Confused Desi) laugh out loud :D
24
Anoop Menon
Actor who is multi talented, one who has a unique style of acting
Super actor and diirector
25
Nedmudi Venu
Should be one among best 5
PSearch List