Top Best Malayalam Film Actors
List of Top Best Malayalam language Film Male-Actors
The Top Ten
Mammootty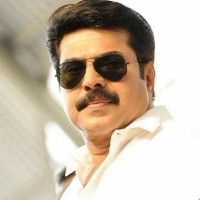 Mammootty is an Indian film actor and producer best known for his work in the Malayalam film industry .
Dr. P.I. Muhammad Kutty, popularly known by his Screen name MAMMOOTTY, An Indian Kerala State film Actor, Producer and Chairman of Malayalam Communication. The Legendary Phenomenal Actor, a lawyer by profession, span his career more than four-decades and acted in more than 390 films in Malayalam along with Tamil, Hindi, Telugu, Kannada, and English languages. National and State Film Award Winner with a couple of International recognition and a plenty of regional film awards. In 1998, the Government of India honored Mammootty with Padma Shri (fourth highest Civilian Award) for his contribution to the Indian film industry.

By nature he is a Method actor. He proves his passion, charisma and flexibility in films. His transformation from self into characters give him much an outstanding performance in Screen. His self-personality never reflected in his roles. He grace with his physical and vocal ability to create a character beyond our imagination. The gravity in his acting mark him ...more
One and only mega star, best actor in south india.. MAMMOOTTY.. The best actor 3 national awrdsss... Titan of indian cinema..
He is the only megastar and the complete actor of south indian film industry
The face of indian cinema. He is a natural actor. Even his hairs also act. He himself changes into the character... No words to day... awesome actor. our IKKA...MAMMOOKKA... #@The face of Idian cinema
Mohanlal

Mohanlal Viswanathan Nair, better known as Mohanlal, is an Indian actor, producer and occasional singer best known for his work in Malayalam films .
Lt. Conl. Dr. Mohanlal Viswanathan Nair, Well known by his screen name Mohanlan. An Indian Kerala State Actor, Producer, and (occasional) Singer who works predominantly in Malayalam cinema. He also done some Stage Performances. His career spanning over three and a half decades, and acted in more than 325 films, including Hindi, Tamil, Telugu, and Kannada films. Received International recognition's and National and State Film Award Winner, along with a number of regional film awards.

In 2001 Government of India Honored him With Padma Shri (fourth highest Civilian Award) for his Contribution in films. In 2009, he became the first actor to be awarded the honorary rank of Lieutenant Colonel in the Territorial Army of India. Mohanlal is widely acclaimed as a popular Super Star of Malayalam Film Industry.

Mohanlal is a Classical Actor. The Great Actor shows his acting skill by portrayal natural-style of acting. A number of films shows his magnitude acting ability and use his ...more
Supper star of indian film, natural actor, most populor indian actor ever time.
The compleate actor in the world.
All kerala people are proud of it.
He is number 1 in malayalam movies
Thilakan
Palapurath Surendranatha Thilakan, credited mononymously as Thilakan, an Indian Kerala State film and stage actor. His career spanned four dacades and had acted over 200 Malayalam films. He had also acted in other South Indian languages, such as Tamil and Telugu. He is considered to be one of the greatest actors in Indian cinema, and is popularly mentioned as the 'Perumthachan' (master craftsman) of Malayalam cinema. National Film Award and Kerala State Film Award Winner. The Government of India honored him with the Padma Shri (fourth highest Civilian Award) in 2009 for his contributions towards the arts.

Thilakan started his career in acting as a theater artiste when he ventured into full-time acting in theater after leaving intermediate college mid-way in the year 1956. During this period he and a few friends formed a drama troupe in Mundakayam, and the troupe was called the Mundakayam Nataka Samithy. He worked with Kerala People's Arts Club till 1966, followed by stints in ...more
Jagathi Sreekumar
Sreekumar Achary, better known by his Screen name Jagathy Sreekumar. An Indian Kerala State film actor, writer, director and (occasional) singer. Who have starred in about 1,500 Malayalam films in a career, which spanning almost four decades. He is popular mainly for his comedy roles and concentrated on Musical comedy, physical comedy, observational comedy, sketch comedy and wit/word play in films. The State Film Award Winner is in the Guinness Book of World Records for having roles in more than a thousand films.

His first film was Chattambi Kalyani, which released in 1975. He considers acting a serious profession. Nevertheless, his contribution to cinema was neglected and never was considered at any awards. Other than Malayalam, he acted once in a 2005 Tamil film Aadum Koothu, directed by the Malayalam director T. V. Chandran. The 2000 film Narasimham was the ten-hundredth movie of Jagathy Sreekumar.

The Legendary Actor Jagathy, was one among the Great Indian Actor. His ...more
Fahadh Faasil
Prithviraj

Prithviraj Sukumaran, credited mononymously as Prithviraj, is an Indian actor, playback singer and producer best known for his work in Malayalam films.
Most uchalli actor in the world people are starting to realise he is a worst actor and his film getting flop now privthiraj career starting to ends
Sreenivasan
Nivin Pauly

My favourite hero in malayalam. nivi pauly cute and smart. his acting in neram film was realistic. act more films.
Sathyan
Kottarakkara Sreedharan Nair
Sreedharan Nair popularly known by his screen name Kottarakkara Sreedharan Nair or just Kottarakkara, was an Indian Kerala State film actor. As an actor he was a very outspoken and stubborn, angry man. Considered as one of the greatest actors in India. His career spanned more than three and a half decades and Acted in about 160 films in Malayalam.

He started acting in dramas at the age of 10, and he owned drama troupes Jayasree and Kalamandiram. He started his acting career in 1950 film Prasanna, which directed by S.M. Sreeramulu Naidu.

The Legendary Phenominal Actor Kottarakkara, is best for portraying both positive and negative roles with ease. He shows his skill by portrayed the role of Chempankunju in 1965 film Chemeen, a highly acclaimed movie co-satrred Sathyan. And for the potrayal of 90 year old man in 1970 movie Aranazhika Neram. His Classical style of Acting marked him as a Great Actor in India.

Sreedharan Nair won two Kerala state film awards. In 1970, ...more
The Contenders
Suraj Venjaramoodu
Murali
Murali also known as Bharath Murali, an Indian Kerala State Film/Stage/Television actor, Producer, and Author. He mainly appeared in Malayalam films and a few in Tamil along with one in Telugu language. National and State Award Winner career spanned about two and a half decade and had acted in more than 150 films. He was also the Director of the television company Malayalam Communications, which runs Malayalam T.V. channels Kairali T.V., People T.V. and WE T.V.. Besides acting, he was the chairman of the Kerala Sangeetha Nataka Academy (KSNA) from 2006 until his death. He also authored five books, and was also a Sangeetha Nataka Academy award winner.

Murali was actively involved with Natyagriham, a drama venture started by actor Prof. Narendra Prasad. Murali won critical acclaim for his portrayal of Ravana in the Malayalam play Lanka Lakshmi. He was also associated with G. Sankara Pillai in doing theater plays. Murali started his film career playing villain roles and soon ...more
Bharath Gopi
Jayasurya
Dulquer Salmaan

South indian heartthrob dq.. He is a innecent same time on screen and off screen. Now top rated mollywood actor. And his fans power more increased day to day. Simple character and his look is handsome. And his natural acting level...
Dileep
Greatest actor ever in malayalam
No one is ready for dileep
Suresh Gopi
He is a Most Talented Actor
Balan K. Nair
Balan K. Nair, an Indian Kerala State film Actor known for his roles in Malayalam films and a few in Tamil. The National and State Film Award Winner acted in about 300 films in his 22 year career. He died of Bone Cancer at Sree Chitra Tirunal Hospital, Thiruvananthapuram on 2000 August 26, he was 67.

Balan K. Nair made his debut in the 1970 film Nizhalattam, directed by A. Vincent. Prior to acting in Malayalam movies, he worked as a stunt double for Bollywood star Dev Anand. Although he appeared as a villain in most films, he was also noted for his performances in strong character roles. He won the National Film Award for Best Actor in 1981 for his performance as Govindan in the film Oppol.

The Great Actor Balan K. Nair, was much flexible in negative or villain roles. His pungent expression made him one of the Greatest Villian Actor of Indian Film. But through 1981 film Oppol, he shows he is capable to do positive role. His character roles in the films like Oru Vadakkan ...more
Nedumudi Venu
Kesavan Venu Gopal, well known by his screen name Nedumudi Venu, an Indian Kerala State film Actor, Screen-writer, Director and Television personality. He is a talented Mridangam player too. The National-State Film Award Winner had acted almost five hundred films in Malayalam along with Tamil and one in English language. His Career spanning almost four decades, and widely regarded as one of the greatest actors in Indian cinema.

Nedumudi Venu started his career in theater and went on to act in films, he was a member of Kavalam Narayana Panicker's dramas. He debuted in the 1978 film Thambu, directed by G Aravindan. His acting skills were showcased in the Bharathan film Aaravam, Padmarajan's Oridathoru Phayalwan and Kallan Pavithran set a milestone for him. It marked his start in Karanavar (head of the family) roles, which included most of his memorable performances.

The Classical Actor Nedumudi Venu do fine in his character roles. His natural style made him to do such ...more
Zidan
Don't know who he is but he sounds cool and is in last place so he's the underdog.
Best actor in the world
BAdd New Item