Top 10 Malaysian Metalcore and Deathcore Bands
The Top Ten
1
Sekumpulan Orang Gila
They've got what it takes to be the best... Can't wait for their first EP... Still in the oven I presume...
Experimentally great, fusing ideas without second thought. With great songs, tight performances. SOG is definitely the next BIG act..
Just give them a chance, I'm sure no one will regret it... the best band ever... good luck you all...
Simply the best band that cater more than a few simple genre. From fast tempo, moderate to slow alternative ballad. You name it..
2
Massacre Conspiracy
Simply EPIC! An international standard band.. They're deserve to share a stage with popular metalcore band such as BMTH, The Devil Wears Prada, ABR, PWD.. Etc...
Definitely one of the best band in Malaysia! Go and watch them perform live, you'll know why they one of the best
Nothing beats this Malaysian metalcore god! Such an amazing band. One of the best.
Massacre Conspiracy (mc16) has their own unique style and mc16 should be number 1..
3 Chasing Villains
4
Cassandra
They songs played around the world, they also performed around the world and they album were solds around the world. They already proved that they were the best! They were new and rebuilt!
5
The Padangs
I love the drummer!... Bwahaha...... The vocalist really can change the air in any stage their perform... Keep it up!, may the force be with you all!

The best metalcore band in Malaysia plus an energetic and great showmanship on stage. Love their frontman
Malaysian's MIKE HERANICA! The crowd will become hell break loose when joe started to scream!
JOE!
6
Kiss The Fallen
They were very awesome with their breakdown! I think they can be superb metaldeathcore!
Bringing new wave of metal/death/core in their music! Plus, they do have a good stage performance!
well, not very liked band in scene, I don't know why "some" people underestimated them, maybe because their appearance or something, but they still good to me, let them show the world their music!
TOTALLY MAGNIFICENT! 1 of the most brilliant underground band ever exist in the scene! I love their song arrangement, breakdown, guitar riff, vocal and their live performance!
7
Ballad For Layla
I hope the song 'the dead marshes' from their EP will be played at my funeral..
More Hardcore More the people love! I have heared your song... It So nice... Keep rocking bro! Because the band will be the good artis... And please make a concert on mallaca...!
8 Kids On The Move
9
Cousin of Death
If you're into Deathcore/Melodic Death Metal such as The Black Dahlia Murder or Carnifex, Cousin Of Death is a good choice to deal with. Their music are so pure and very brutal. The originality in their music makes me love and anticipated more for their new song. I love their guitar riffs, which is sounds so original, and their vocalist's vocal. His highs is pretty intense and also his lows. No doubt, I would say that Eyork from Call of Duty is my most favourite metal vocalist in Malaysia. Therefore, I would like to recommend all of you to hear their song if you're searching for a local band who sounds like TBDM. m/
Wow... I'm impressed. Keep going' bro... Spread your wings and fly away... Never turning back... Eyork, Grim... And other's... You're always Cousin Of Death to Sarawak scene.
This is killer band from Bumi Kenyalang. Sarawak proud of you guys! Keep it up Cousin Of death.
GO! Timing is good, the drummer has a clear view of what he wants from his sound and tone. Amazing playing skill, and did I mention their tempo..!
10
Search and Destroy
Great friends we have, not just good in music. Friends forever. Open heart open mind open hand. Stand as One.

Bernama!
One of the greatest metal bands I've ever seen live. The workmanship in their music is very high, yet the quality of the live performance is still maintained. Great guitar riffing from the guitarists! Thumbs up, and long live Search and Destroy!

Adruce Azman
Sonar Instinct
No doubt that SnD is the best metal band in Swk. Good luck guys.
Shawn of Shone Music House.
Favourite Band In Kuching! Yeaha... Search and Destroy are one among the best Metalcore Band in Kuching especially during this year 2012. I love their Rusty Wheels Song. Yeaha... Hail SND! HAil Search And Destroy!

Support your local band!
Cheers from Rian Happily Ever After Band (Punk Rock Kuching)
The Contenders
11
Maddthelin
The best. The best
Love women vocalist, old ones.
Best underground band
Leni's scream more better than before
12
Sleeping Sorrows
Just simply awesome! Desert Fire explains everything! I think this deserve in top 5! Stay Metal!
Desert Fire is their truly masterpiece, listen to it and you'll be amazed
I listen to them since 2011 back when they released their first single; Beguiler!
Mana band ni pergi? haha
13 Bizharo
14
Dead Eyes Glow
Their song make me feel very happy. The song contain very good moral value. It suitable for general
15 The Only Cure Is Dying
16
I, Revival
I'm still listening to familiar ground and heart seeker
17
Daarchlea
Super structured, heavy music
18 I Kill Your Boyfriend
19
Black Territory
Obsessed! the first time I listened to them!
20 Exhale My Ozone
21 Rise Against War
22 Caladrius
23 Savior
24 The Hidden Band
25
Lakes and Snadders
Awesome band
The Band consists 6 piece from klang royal city,
Play trendcore and one the hits single "Now I claim your sun" just make crowd in insane
27
Wings of Areilia
My favorite Band Yeah
This band from borneo..Very high scream & famous in kuching
28 Incarnation
29 ZeroPoint.0
30
Thy Broken Chord
They sincerely write their music and lyrics according to what they've experienced throughout life, which includes families, friends, time, surroundings and those others along the way.
The best in kk so far
31
Foreground Division
Hell no we wont go!
32 Young Thousand
33 This Sunday
34 Horror Knight
35
Rose on My Coffin Door
Screamer bagai Demon terlepas dri neraka
36 Convince The Creed
37 Gand
38
Deumuseth
The vocalist is sick! Loved the vibe!
39
Dying In Hopeless
Originated by 5 different genre, An old school Hardcore Metal, RIP. Discography : Dying In Hopeless - For ever Single EP 2013 and converted to One-Man Band, Chapa7..
40
Karawang Ringsek
Dead seeds
41
Black Mamba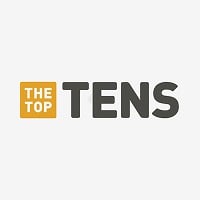 The black mamba is a species of extremely venomous snake, a member of the family Elapidae native to parts of Sub-Saharan Africa.
42
Frostrevenge
Is "Mõrva Eksiilis" a controversial song?!
43 Al-Azazhil
BAdd New Item