David Archuleta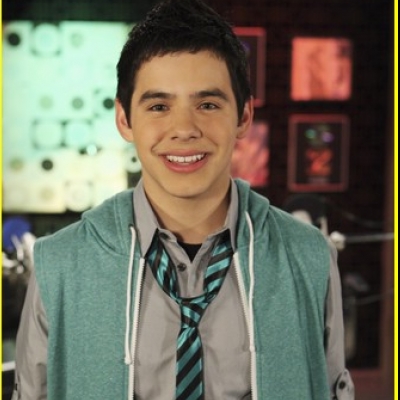 Uploaded by Selfiefan68
Info
David James Archuleta is an American singer-songwriter, musician, and actor. At ten years old, he won the children's division of the Utah Talent Competition leading to other television singing appearances.
Comments
Top
Popular
Newest
David Archuleta changed the way I see music! When I watched American idol many seasons ago I then wondered how a little 16 year old could touch my very soul when he sang "Heaven". Even the background singer was brought to tears. Then of course when he sang "Imagine" it was like I was hearing the song for their first time! How could such a young boy effect me that way! How he not only inspires all ages with his voice but his total countenance! To overcome his vocal paralysis and become a platium recording artists with fans around the world is so humbling to him!
Davids voice gives me chills and when you see him live afterwards you sit with a smile on your face and a total peace.. Wondering what just happen! I only have 2 Christmas albums one Josh Groban and "Christmas from the Heart" by David Archuleta.
You see David doesn't just sing he becomes the song and takes you into that song! Today is 9-11 and just go and listen to David sing at the end of a ...more
David Archuleta stands head and shoulders above the crowded field of singers today. Just a few melodious notes are all it takes to instantly recognize his distinctive soulful voice. No wonder Billboard referred to him as the voice of a generation.
Besides his lovely distinctive voice, David has a way of making me feel what he sings. His musicality is quite eclectic as evidenced by his constant promotion of music from other artists from many genres and styles, as well as his own immense talent. David's musical repertoire includes songs that are pop, pop-rock, ballads, acoustic, Christmas/Holiday, Christian, and soulful R&B. He also sings songs in Spanish, Latin, and French. David was and is affectionately referred to as "The Voice" by his fans long before the new reality show by the same name came along. Thank you.
One of the few singers whose voice sounds better live than recorded. Today's music production techniques only serve to mask his amazing tone. Producers would be wise to simply record and not tamper with perfection.
David has a beautiful voice that can sing any kind of music and make it his own, from rock to classical. He sings with passion and emotion and makes his audience feel what he feels when he sings. I just love his voice.
I may be biased because I am a HUGE fan, but I do truly believe that he has one of the most beautiful male voices out there. That's what made me fall in love with him in the first place. People may see him as just another teen heart throb who attracts tweenies, BUT he's so much more than that. I encourage anybody who hasn't truly listen to him yet, to do so. He is INCREDIBLE. I can guarantee you that you won't regret it.
Definitely agree with some of the names on this list but the thing with David Archuleta is that you don't just hear him sing, you feel it. He has the kind of voice that grabs you to your very soul and wakes you up to make you actually listen and not just hear. For someone so young, I'm also impress with the way he interprets a song. He really knows how to make it his own. It's been awhile since I've come across a singer that can do that with such effect and I completely agree that he is the voice of his generation.
He's the best I've ever heard! Awesome! Amazing! Most expression! Love him! We need to hear more from this guy! He is the ONE!
David has a beautiful, pure singing voice. He is has a unique way of making his audience feel what he's feeling. Even when he sings in a different language, I understand what he's singing because I can just feel the passion he's putting into the song.
David is also a very humble, caring person. He does a lot of behind-the-scenes things for charities and often visits those who are sick and/or in hospitals with fanfare. He is also very generous towards his fans-tweeting daily (except Sundays), making weekly vlogs, to keep us abreast of his goings-on.
Although David will be going on hiatus at the end of March to serve a 2-year mission for his church and will be sorely missed, he is busy making sure his fans have new music and other goodies in his absence. He just finished filming a mini-series in the Philippines called Nandito Ako. He also recorded a OPM (Original Philippine Music) album while in the Philippines named Forevermore (songs are in English) which will be released next ...more
I noticed his voice when he was competing in the American Idol and he is good looking with his humble nature=)His latest album''the other side of down'' is the only album I bought in 2010! His voice is soothing and soft which can calm my soul when I am down=) He is born to be a great singer! =)

He's an amazing person. His voice is really powerful and soothing to the ears. How can anyone not love David? Plus, he's a really kind and humble person. David is one of the best men out there. We love you, David James Archuleta. Never forget that
David Archuleta's voice is not only amazing, he's able to touch those around him. he gives each and every song he sings a new meaning. you wouldn't find another like him. especially at the age of 20. he is young, talented, enchanting and he has a voice to sent shivers up and down your spine as well as to make you want to follow him to the end of time..
David Archuleta's pitch perfect, velvety tone, incomparable one of kind voice comes once in a life time!

I choose David archuleta because he sounds good in the hearing. and also not arrogant because it's here a lot of love David archuleta, his songs are also diverse and stable for at hearing, the spirit of David archuleta to create a great variety of songs
David Archuleta is the most talented singer I have ever heard in my short life. His voice is coming from somewhere so deep and inspiring, you can feel his whole heart and soul in his music. His personality radiates in the words he's singing and accompanied with his heart of gold and stain-glass soul, his music is impeccable.
David Archuleta's singing captured me with his powerful rendition of Imagine on Idol season 7. And as a person he captured me as a fan and admirer with his humility, kindness, optimism and hard work, as well as his struggles with vocal paralysis and shyness. He brings a beautiful sensitivity and power to whatever language he sings in and so far we have enjoyed English, Spanish, Latin, Tagalog, Italian and a bit of French. I own all 6 of his albums plus the CD and DVD of David as soloist with the Mormon Tabernacle Choir. David (twitter DavidArchie) is currently serving a 2-yr church mission and is expected back April 2014. I look forward to his future music.
If the radio stations would play David's music then the public would know he has 2 Pop CDs and 2 Xmas CDs and with one listen will agree that David is the best singer on this planet with his voice, and the delivery of the song. He is better LIVE than on the CDs as he feeds of the audience and takes you with him to wherever he goes when he sings. Its quite a journey that you can't get enough of and never want it to end. The CDs are still amazing and the songs he wrote have very clever lyrics, he is an old soul for sure.
David Archuleta sets the best example of being a successful singer and yet still grounded. He has the most beautiful voice I have ever heard.
David's voice has a unique rich quality and is a singer who is much better live than in studio. It's that richness of his tone across all his range that makes me want to hear his voice over and over. He has suffered from vocal paralysis which likely has contributed to the uniqueness of his tone. He is only 20. I look forward to hearing his voice develop even more as he matures. Lastly, his ability to communicate emotion through his voice is like nothing I have heard.
Being good, nonetheless the best singer is someone who can inspire, uplift and touch hearts of listeners not only because of the quality of his voice but the positive message he conveys for each song. He is someone who could attract so many fans and followers without even trying hard to please everyone. David does all that! His songs give inspiration to so many people. He just has to be himself (goofy, funny, awkward, honest, sincere) when performing and anyone would fall for him. We love you David Archuleta!
Listen to his Christmas album, or this year's performance with the Mormon Tabernacle Choir. He's sadly under rated. Such an amazing voice and interpretation skill.
You have to realize how now, the music industry has to change. All the mindless pop is fun, but does a song about partying or drinking or sex make you feel better when you are feeling sad or just dealing with life? NO.

David is trying to find his sound so that he can make meaningful, real, true music! He's got it in his grasp and ability! So does every band member he's ever had! Not only that, but he cares about everyone and just has an aura for good, and for helping people. His talent is just waiting for you people to actually listen!
SO AMERICA! MUSIC INDUSTRY! WAKE UP AND GET HIM ON THE RADIO NOW!
Love david!

He have the voice of an angle and he has improve and mature in his last album TOSOD showing his skills as both a singer and a songwriting as well as having the message of thinking positive!
Super sweet and down to earth he is pure talent as he is just himself singing without gimmick. Yup just what the fan's like David, his smile and his beautiful voice and many more!

He is Everything and More with his Arch angles!


I saw him perform in person once and that was one of the best concerts I have been to and I have been to a lot. He had total control of the audience and his voice just connects the music with the listener. On the piano singing cover songs like gnarls barkleys "crazy" "fields of gold" or singing his songs like zero gravity or everything and more or a Spanish song like "contigo en la distancia" -I can listen to his songs for hours!
GOLDEN HEART WITH A GOLDEN VOICE! THAT'S David ARCHULETA! GOTTA LOVE HIM! MORE ARTIST LIKE HIM NEEDED IN THE MUSICAL INDUSTRIES AND THIS WORLD FOR THAT MATTER.
Related Lists
Best David Archuleta Songs
Top Ten Underrated David Archuleta Songs