Morten Harket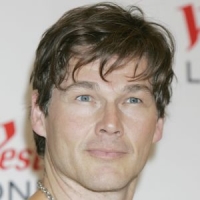 Found on files.biography.com
Info
Morten Harket is a Norwegian musician, best known as the lead singer of the synthpop/rock band A-ha, which released ten studio albums and topped the charts internationally after their breakthrough hit "Take on Me" in 1985.
Comments
Top
Popular
Newest
Strange vote. The best singers in the world are at the end of the list. Morten is the best and deserves to be in the first top ten list.
Morten Harket has a five-octave range - bigger than some of the most well-known singers in the world. He, along with a-ha, has set many world records, all of them stunning. He hits so many notes, and and masters all of them, singing with such ease. His transitions are very smooth and powerful, and he perfects the already perfect songs of a-ha. Plus, his good looks don't worsen matters either. Even at 56, he looks amazing. Adding on, he is extremely witty and deep in his interviews, and he is very kind and generous. He appreciates his fans, and is a very fair and non-judgemental person. He's a perfectionist - but above all, he's a genius and one of the best singers the world has ever seen!
One of the best singers ever. His voice is so calm and nice but it also can be so strong and powerful. He has like 5 octaves and the best about him is that he's really good live. He's like one of the greatest singers of all time and he's also so handsome. He can transmit a lot of emotions and peace when he sings, it's kinda surprising. Wish he wasn't so underrated
Harket has an outstanding vocal range. His falsetto is one of the most pure in the music industry. There is absolutely no break or strain in his voice. I have heard it said that he can easily sing five octaves. Too bad he never got the publicity in the United States that He deserved. He can sing circles around Michael Jackson.
This man transcends your imagination of how beautiful and crystal clear a male voice can sound. His sound is so dynamic and diverse. Just listen to Locust, Summer Moved On and Angel, and I'm sure you catch my drift... You can feel it even if you're deaf ;-)

the perfect voice. perfect appearance, perfect everything. The greatest voice of all times. In 1986, he was chosen as the best vocalist of the year and the only singer who managed to keep a high note for more than 20, 2 seconds during the song "Summer Moved On". - malu38
He has the most touching voice I've ever heard and he really knows how to use it! And he has a record Guinness for holding the longest note (in the category of male) in "summer moved on" he holds it for 20,2 seconds. Sorry for my English.
He can still hit the high notes at his age. He is good.
i still like listening to him. Wish I could actually see him perform live.
Please provide one male singer with an equal vocal specter as Morten. The only singer that can go as high as Mariah Carey and as low as a man can go. If he was with a more international renown band, he would easily have been on most people's top 10 list.
I suppose here went something wrong, or what logical explanation can you offer to set Morten to one of the last places although people voted for him.
Or did the voting people get something wrong, so that they should better not vote in order to have him on the first place?
His voice is like no other. He is the first and only male singer that gives me chills and eargasms. His voice can be soft and sweet or low and deep. For me, the best pop singer and the best rock singer I'd give it to Freddie Mercury. MJ is a great singer too, but not the same as Morten. Morten's voice isn't that known, especially in the States.
He has such a great crystal like clear quality in his voice and at the same time can be rough. Perfect example would be the "The living daylights" and "There's never a forever thing"
This list is wildly out if order. While it does contain a fair amount of excellent singers, there is a lot if "fluff" as well. Morten is the real deal. He holds the world record for longest note held. He's 56 and still sings as beautifully as in his twenties. If he weren't from Norway, maybe more people would realize the talent and scope. He's been published on NUMEROUS albums, received various awards, been highlighted on countless T.V. shows and still goes strong. There is no better role model for singing.
His Voice is so Beautiful he gives me chills! His voice takes you to a different dimension and makes your spirit come alive! You can truly hear his voice with your Heart.
Morten really does have a most beautiful and distinctive voice, described by fellow musicians as "giving wings" to a song. - HelenDB
Listening to his voice has always helped me to find my centre. Deep, strong, calm, extremelly professional... each song isa gift for our souls.
No voice is better. High and low, sweet and strong - he can sing all he wants to sing. It's hard to find sleep with his voice in my head. He's the one and only!
Morten is the best singer of all time... no-one can sing take on me like he did back in 1985... amazing. His range is off the charts! A-ha best band ever!
Morten Harket has a beautiful voice, lovely timbre and exquisite high notes; highly professional and a joy to watch in performance.
I've grown up with this voice and this voice will always be in my heart. The only one who is probably better is Chester bennington
Surprisingly, the best singers of the scene, which knows and loves the whole world, most of them is in last place in the list.
His voice makes the hairs on your neck stand on end. He sounds as good live as he does on recorded tracks. He's simply the best!
He's awesome live. He can be both soft and powerful, and his range is incredible. There aren't many left like him.
Morten Harket has a voice of an angel (seriously. go check out his songs) that I could and do listen to all day.
He's the best singer he has a very powerful haunting voice he is talented caring