Best Male Singers
The Contenders: Page 3
41
Bob Marley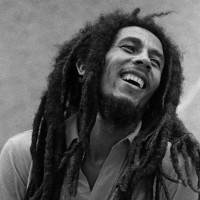 Robert Nesta "Bob" Marley was a Jamaican reggae singer, songwriter, musician, and guitarist who achieved international fame and acclaim.
Bob Marley is the personification of reggae!
May have been somewhat stylistic, however his singing voice was not impressive. Consider comparing his actual voice to other singers. He doesn't stand well.
Bob marley is a god his music was and still one of the greats of all time how he is not futher up this list is an engima to me
Apart of Being reaggae and Jamaca's principal icon he was a defender of human rights
V 8 Comments
42
Bing Crosby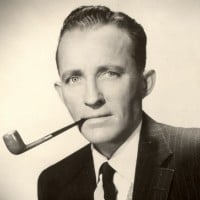 Harry Lillis "Bing" Crosby, Jr. was an American singer and actor. Crosby's trademark warm bass-baritone voice made him the best-selling recording artist of the 20th century, having sold over one billion records, tapes, compact discs and digital downloads around the world.
Why do you hate to say Bing Crosby had a great voice? He did! But the unforgettable David Archuleta is already better (he said sarcastically).
He was an icon of movies and music. In 50 years so many of these other up-starts will be gone from this list.
Here's my reason: He was better than all the others.
As much as I hate to say this but Bing Crosby had a great voice!
V 3 Comments
43
Sonu Nigam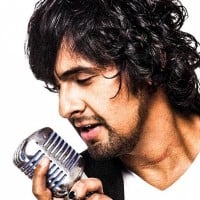 The Man is the Universe of Music in himself to form the perfect and best amalgamation to be capable of almost all possible kind of Music in existence...

May it be any Language, Raagas', Pitch, Type of Musical form, type of Voice, etc doesn't restrict or effect his Singing possibilities or capabilities... When it comes to Music SONU NIGAM is "Infinity"

For me He is the 'God of Music' with all due respect... From Rahul Pandey
Evergreen voice, mind goes to heaven as I listen, love you sonu ji. Salute!
A man who build singing World
HI IS VERY VIRSTIL SINGER IN THE WORLD HI IS GREAT SINGER AND MAGIKAL VOICE
V 98 Comments
44
Jimmy Barnes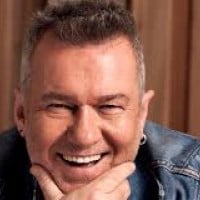 James Dixon Swan, better known as Jimmy Barnes, is a Scottish-born Australian rock singer-songwriter.
Jimmy would perform better live than in the studio. Never let the crowd down. Strongest most powerful voice in history. Just bloody awesome!
I'd place Freddie Mercury in first place and Jimmy Barnes in his prime, around 1984, in 2nd place. Listen to When The War Is Over by Cold Chisel (Jimmys old band). Grundy rock into extremely high notes in Full head voice.
45
Maxwell
Best singer eveR! I LOVE pretty wings and bad habits, He is also very handsome!
Love his voice, style of singing, words to music and his seductiveness.
46
Billie Joe Armstrong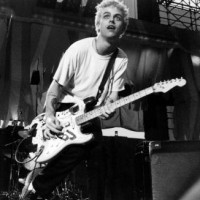 Billie Joe Armstrong is an American musician, singer, songwriter and actor who is best known as the lead vocalist, primary songwriter, and guitarist of the punk rock band Green Day, which he co-founded with Mike Dirnt.
WTF why billie is not in the top 10! hi voice is beathtaking! the ones that made this list should listen to "good riddance"! greenday and billie joe are great and even more! love them!

Ok so Billie Joe is like the best singer ever! The person who made this list apparently doesn't know what good music is. I'm in love with Green Day, old or new. BJA-TC-MD forever!
This list is such a joke, this man has been sending powerful messages through his music for decades, while the likes of idiot one directioners are above him. Him along with Mike Dirnt and Tre Cool have one of the most amazing and revolutionary bands ever. American Idiot was the first musical critic of the American nation after the fall of the Twin Towers. Dookie is a classic album people still listen to constantly, and will continue to do so for years. So yes, I'm going to say the B.J.A. is the best male singer of all time.
i love him
V 34 Comments
47
Brad Delp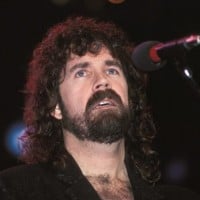 Bradley Edward "Brad" Delp was an American musician, best known as the lead vocalist of the rock bands Boston and RTZ.
As the liner notes repeatedly said on the Boston debut album, "Listen to the record! ". Apparently no one ranking these singers has done so. Either that, or they somehow can't get past how beautiful the music is for the rock genre. Regardless, Brad Delp (may he rest in peace) was one of the purest, most soulful singers in rock history with a vocal range that is nearly unrivaled.
Honestly, what the hell is up with how underrated Brad Delp is? He never appears high on the "best singers" list, and in my opinion, along with Freddie Mercury, Robert Plant, and Matt Bellamy, he's one of the top 4 voices of all time.
Brad is Godly. His voice is full of passion, talent, and power. His lyrics are full of meaning, and the music... OH, THE MUSIC. Boston lives on forever.
Brad Delp is one of the greatest rock singers of all time and stands alongside Freddie Mercury, Steve Perry and Chris Cornell. "More Than a Feeling" is such a difficult song to sing.
V 2 Comments
48
Drake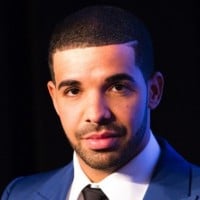 Aubrey Drake Graham, known professionally as Drake, is a Canadian rapper, singer, songwriter, record producer and actor, born and raised in Toronto, Ontario.
I really don't think that rappers count as singers, I mean most singers have to try to get that perfect pitch. Practice to get that silkiness. All rappers do is say a lot of stuff fast without a tune. Rappers like Eminem who rap with a beat and supernaturally fast deserve a place but I really don't think that there is another decent rapper on the planet... Maybe Snoop dogg or Wiz khalifa, 2chainz but nobody else.
Drake started from the bottom
Should be ranked hire up.
He sucks, autotune doesn't count
Have you heard his real voice, it sounds worst then Bob Dylan, and drakes lyrics are crap to
Atlas dylan has meaningful lyrics
V 7 Comments
49
Jeff Buckley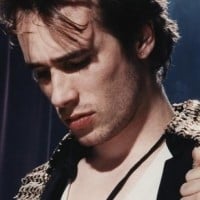 Jeffrey Scott "Jeff" Buckley (November 17, 1966 – May 29, 1997) raised as Scott "Scottie" Moorhead, was an American singer-songwriter and guitarist. ...read more.
In my opinion BY FAR the best singer of all time. You can feel his voice in the pit of your stomach. He could pack so much emotion in one single whisper. I love Robert Plant, I love Bowie and Freddie Mercury, but none get anywhere near Jeff Buckley. Buckley was real, raw. The only singer who's ever brought tears to my eyes. Utterly, indescribably amazing. If you've never listened to him go and buy, download, steal if you have to, his music because you're missing something incredible.
Embarrassingly low. That's what you get for having a list on such a popular website - you'll get a lot of popular singers who have no real talent really high. I really think Buckley is the best vocalist of all time, but he should certainly be at least in the top 10.
It's so sad that he wasn't put on this list. The man had a 4.5 octave range and you put David archuleta ahead of him? No one put as much emotion into their music as him. Listen to his song so real and his cover of hallelujah and tell me that Justin Bieber is better than him
No-one puts Buckley in the corner! this list is garbage.
V 9 Comments
50
Tom Chaplin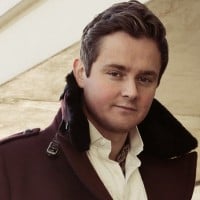 Thomas Oliver Chaplin, is an English singer-songwriter, musician and composer, best known for being the lead vocalist of British alternative rock band Keane.
Truly an amazing & gifted singer. He is fabulous on recordings, but to experience his vocals live is a definite must! I was completely blown away from the first Keane gig I attended & I think his voice just gets better & stronger each time. He has such power & high range which in my humble opinion is unbeatable. He has the ability to carry those soaring choruses & yet convey such heart-wrenching emotion that makes my spine tingle like no-one else I ever heard. Tom Chaplin definitely gets my vote every time & twice on Sundays!
He has an extraordinary voice that reaches peaks of rare power. Live is amazing and has a charisma unmatched. One can not help getting caught by his performance.
When I close my eyes and listen to the stripped down voice/piano songs, it's like floating in warm, silky, melted chocolate. Sends shivers down my spine. That's not all though, that boy can BELT out a tune. I've seen Keane live quite a few times, and he can hit those notes - no need for backing, for autotune, for distractions. What you hear on record, he can do live - every time.
Should be top 5. Best males vocalist of the century so far. Preceeded in the last century by Freddie
V 81 Comments
51
Jim Morrison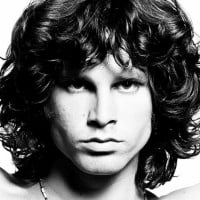 James Douglas "Jim" Morrison was an American singer, songwriter, and poet best remembered as the lead singer of the Doors.
Not only an icon of the free speech in America, but the greatest vocals and all he sings spontaneous
ARE YOU KIDDING ME! Not even in the top 30 at least?! This man was so poetic and beautiful, he oozed charisma and had so much talent. he was a crazy guy but that shouldn't have effected the legacy he left with the doors anyway!
Passionate all the time, and had so much power in his voice.
Number one, the only reason I live.
V 3 Comments
52
Bruce Springsteen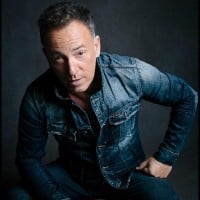 He should be ahead of Adam Lambert. Best songwriter since Bob Dylan, A very recognizable voice (sings in a low voice, but can hit higher notes than somebody like Katy Perry). Put down your Justin Bieber and enjoy The Boss.
A previous poster talked about Ray Charles' amazing vocals in We Are the World. That's certainly true, but what about the great exchange between Springsteen and Stevie Wonder? That made the song for me.
53
James Arthur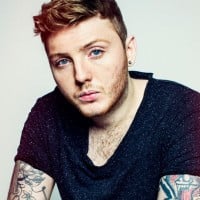 James Andrew Arthur is a British singer-songwriter who won the ninth series of The X Factor in 2012. His debut single, "Impossible", was released through Syco Music after the final and debuted at number one on the UK Singles Chart in its first week of release.
This is better than ed sheeran and james blunt combined on their best days
Ok so if he's 49 th barely self anything or won much compared to ed and James who are way higher than him
54
Adam Levine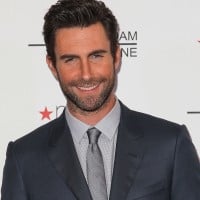 Adam Noah Levine is an American singer and songwriter. He is the lead vocalist for the Los Angeles pop rock band Maroon 5.
I am so sick of people not even recognizing his fantastic voice!
He thrashes the hell out of 90% of the singers on this list, and his range and accuracy astound me every time I listen to songs like Moves Like Jagger, How, and I Can't Lie.
His voice is so soothing and pleasant to listen to, he should be higher up.
Maroon 5 used to be a lot better. Too much into his reality show that has yet to produce a star singer. Maybe if the show focused a little more on the singers and a little less on the coaches people would take the contestants more seriously. It seems like the contestants on the Voice are getting younger and younger. Their comments on the performances are useless more often than not. "That was your best performance yet". I would hope the singers are getting better as they go along and not worse! I actually kind of liked the Voice when it first came on, but it's going downhill fast.
What the hell is Adam doing at position 58? He should be way, way up in the top tens! Do you guys even know that his vocal range is way more than almost all of the singers up there?! His accuracy and pitch is so perfect that a mediocre like Justin Bieber can't even sing a note in front of him... For heaven's sake, he has been the coach of one of the most famous reality shows, I.E. The Voice for eight seasons in continuation.. He is an awesome singer... As far as I know, this is not a list saying who is most popular.. This is a list displaying who is good... Merlin's beard, what's happened to this generation?!
He is the best male singer I know and I love his works. I always refresh my music list and delete the old ones and add new ones but I would never delete an Adam Lavine music.
V 30 Comments
55
Chris Martin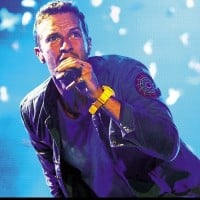 Chris Martin is honestly one of the best all time singers in the world, I can't believe he is not in the top 10 let alone the top 50 he's better than pretty much all the people in front of him so please people vote! Vote! Vote!
It's about time he and Coldplay got the respect they deserve.
Chris Martin has an amazing voice... A reason why Coldplay is such a great band.
Should be among the 10 best! Wonderful voice!
V 13 Comments
56
Matt Shadows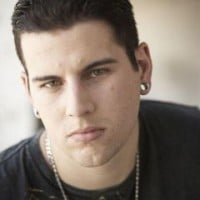 Matthew Charles Sanders, better known by his stage name M. Shadows, is an American musician, best known as the lead vocalist, songwriter and founding member of the American heavy metal band Avenged Sevenfold.
He's the best singer ever his voice makes me lose my mind, it makes me dream of all the great things and it remember me a lot of Jimmy Sullivan
evil laugh in every song avenged sevenfold...
ahaha7x... - adamtkj
I love a7x and m. shadows is the bestest singer ever. - a7xlover4ever
How is he under an X Factor singer and a one direction singer? I mean no offense but have you heard his vocal range? all the different styles he can sing/scream? definitely needs more votes
V 14 Comments
57
Nat King Cole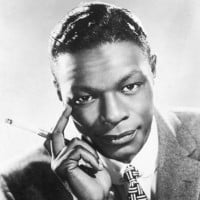 Nathaniel Adams Coles, known professionally as Nat King Cole, was an American singer who first came to prominence as a leading jazz pianist.
King Cole needs to be rated higher. The songs you list for him didn't rank high on the charts even though "Unforgettable" was on the charts for close to 20 weeks in 1951. You left off "too Young" (1951), "Mona Lisa" (1950) and "Nature Boy" (1948) and each had 6-7 week runs at #1. None of the songs you list ranked as high. There were lots more in the 1940's and early 1950's.
Again my father's to blame for bombarding our house with this. But as he says "It's the Velvet Voice of Nat King Cole". Who can argue with that?
Although many young people don't even know who he was Ramblin' Rose and Unforgetable are terrific.
58
Sam Cooke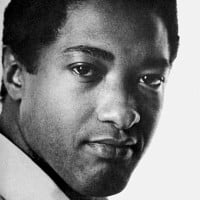 Sam Cooke was an American singer, songwriter, and entrepreneur. He is mostly known for being a part of the soul movement.
My God is this the worst use of the internet ever! I am stained by even voting, but Sam Cooke had the greatest voice ever to be heard on Earth. Come on people, really?
Not to insult anyone, but I don't think many here ever heard or heard of Sam Cooke. Give yourself a treat.
Sam Cook, #68, you must be kidding me or you never heard his music. That man has the greatest singing voice. I will put him in the top three. His voice are out of this world..
This a great singer of his time, should be at least top 20, he sings with the soul!
V 6 Comments
59
Rob Halford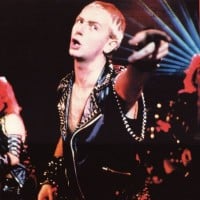 Robert John Arthur "Rob" Halford is an English singer and songwriter, who is best known as the lead vocalist for the Grammy Award-winning heavy metal band Judas Priest and famed for his powerful wide ranging operatic voice.
Unfortunately the majority of individuals voting on this would have not understand who Rob Halford is! Popular Music has nothing on the God's of Rock such as Rob Halford, Don Dokken, Blackie Lawless and not to forget Ronnie James Dio. Having an appreciation and an understanding of all genres of music will only provide one with an insight into what real music is about!
Rob Halford BLOWS MY MIND! ! He pours every ounce of his energy into his music like nobody else. Check out his performance in Hear N Aid "We're Stars" (Google it) and you will get a taste of what he is made of. What a range! He gets me so pumped! I heard he has a back round in opera. No words can express how great a vocalist he is. Truly amazing seems to be an understatement. You HAVE to listen for yourself!
Wow?! Just because a man can dance around he deserves to be in the top 10? People today don't know what real vocals are. If you did Rob would certainly be higher. Greatest Metal singer and Greatest Singer of all time.
Shame on you all, for not voting this guy! He's so good that you can compare him with singers like Freddie Mercury! - ShahryRKnoT
V 8 Comments
60
Tom Fletcher
He sings for mcfly which is the hottest and best band ever
PSearch List
Recommended Lists
Related Lists

Most Desirable Male Singers in the World

Top 10 Male Indian Singers
Best Male Singers In Asia

Best Male Singers in the Philippines

Top 10 Sexiest Male Singers 2013
List StatsUpdated 26 Feb 2017
77,000 votes
812 listings
10 years, 40 days old

Top Remixes (137)

1. Andy Williams
2. Andrea Bocelli
3. Neil Diamond
isabelmonteith

1. Roy Orbison
2. Michael Stipe
3. Neil Young
Agent_Cooper

1. Sonu Nigam
2. Jay Sean
3. Freddie Mercury
samirkapoor32
View All 137
Posts
Error Reporting
See a factual error in these listings? Report it
here
.