Top 10 March Madness Cinderella Teams Since 2000
In case you're wondering what Cinderella means in basketball it refers to a team that makes it significantly farther than expected. Here I present 10 Cinderella teams in March Madness since 2000
The Top Ten
1
Loyola-Chicago Ramblers (2018)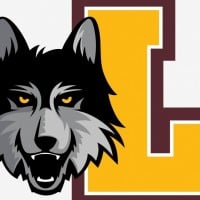 Did not see them coming to the final four
This sure was something. - PackFan2005
Yeah it was definitely a surprise to see Loyola take the south region that was absolutely chaotic. I mean who saw Virginia Cincinnati Tennessee and Arizona all going down early? - Randomator
This one shocked me - 2storm
It shocked me too. Honestly everything that happened in that region of the bracket surprised me. I mean all the top seeds went down early on. - Randomator
Similar to VCU this team was an 11 seed but they weren't in the first four. They managed to get all the way to the final Four. Now yes they were in the south region which was a complete shootout. It was anyone's game but the Ramblers upset Miami, Tennessee and Nevada by a total of 4 points combined! And they beat K- State in the elite 8 to advance to the final Four - Randomator
2
VCU Rams (2011)

This team was originally a part of the first four and they then advanced all the way to the final Four. They beat USC Georgetown Purdue Florida State and Kansas before finally losing to Butler - Randomator
3
Butler Bulldogs (2010)

The Butler Bulldogs men's basketball team represents Butler University in Indianapolis, United States.
Butler had its best tournament result as national runner up they beat UTEP Murray State Syracuse K State Michigan State and almost won the whole tournament - Randomator
4
UMBC Retrievers (2018)

They might have only made it to the round of 32 but the Retreivers were still the ultimate bracket buster. They didn't let the 16 seeds 0-135 record against 1 seeds stop them from making history. - Randomator
5
South Carolina Gamecocks (2017)

The Gamecocks really came out of nowhere as a 7 seed. They beat Marquette Duke Baylor and Florida as they made it to the final Four where they lost to Gonzaga - Randomator
6
George Mason Patriots (2006)

Honestly where's George Mason located? You've probably never heard of them but they ended up beating Michigan State North Carolina Wichita State and UConn before losing to Florida in the final Four. - Randomator
7
Davidson Wildcats (2008)

The Davidson Wildcats nearly made the final Four led by some Stephen Curry guy as they upset Gonzaga Georgetown and Wisconsin and then put up a good battle and just barely lost to Kansas who would go on to win the championship - Randomator
8
Wichita State Shockers (2013)

The Wichita State Shockers are the athletic teams that represent Wichita State University. They compete in the NCAA Division I as members of the American Athletic Conference.
Wichita State basically came out of nowhere in 2013. Led by Coach Greg Marshall and duo of Ron Baker and Fred VanVleet they managed to beat Pittsburgh Gonzaga Lasalle and Ohio State before losing to Louisville who had the game vacated. So I guess they technically made the championship? - Randomator
9
Dayton Flyers (2014)

The Flyers went into the 2014 tournament as a #11 seed and managed to beat Ohio State Syracuse and Stanford to make the elite 8 before losing to Florida - Randomator
10
Syracuse Orange (2016)

Many people doubted this team and said they didn't deserve a spot. However they didn't let that stop them from reaching the final Four as they beat Dayton,Middle Tennessee, Gonzaga and Virginia before losing to UNC - Randomator
The Contenders
11
Florida Gulf Coast Eagles  (2013)

Dunk City was mesmerizing... They walked on the court with all the swagger of a team who already knew they were going to win - harrymfuess
The Eagles definitely made a good first impression in the tournament. The team had only just began competing in D-1 when they earned a trip to the big dance as a 15 seed. And then upset Georgetown and San Diego State earning them the nickname "dunk city." they became the first 15 seed to make the sweet 16. - Randomator
BAdd New Item