Top 10 Mario Boss Themes
xandermartin98
The Top Ten
1
Adventure's End - Mario & Luigi: Dream Team
What happened to paper jam?
2
In The Final - Mario & Luigi: Bowser's Inside Story
One of the best
3
The Ultimate Show - Super Paper Mario
Really fits the mood for Dimentio's final showdown.
Should be top 2 at least
I love this song to bits.
Best thing I have ever heard.
This is awesome
4
Ultimate Koopa - Super Mario 64
My favourite organ piece on the planet
5 Big Bad Baby Bowser - Yoshi's Island
6 Gangplank Galleon - Donkey Kong Country
7 Rawk Hawk - Paper Mario: The Thousand-Year Door
8 Elder Princess Shroob - Mario & Luigi: Partners in Time
9 Smithy Phase 1 - Super Mario RPG
10
Rookie And Popple - Mario & Luigi: Superstar Saga
Very catchy
The Contenders
11 Final Boss - New Super Mario Bros. Wii
12 Crystal King - Paper Mario
13
Never Let Up! - Mario & Luigi: Dream Team
This should be MUCH higher
14 General Guy - Paper Mario
15 Francis - Super Paper Mario
16 Tough Guy Alert! - Mario & Luigi: Bowser's Inside Story
17 Final Boss - Super Mario Galaxy
18 Final Battle With Bowser - Super Mario Galaxy 2
19
Shadow Queen - Paper Mario: The Thousand-Year Door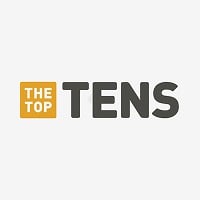 20 Last Battle - Mario & Luigi: Superstar Saga
21 King of the Koopas - Paper Mario
22 Huff'n'Puff - Paper Mario
23 Brobot Battle - Super Paper Mario
24 Cackletta's Theme - Mario & Luigi: Superstar Saga
25 Big Boss - Yoshi's Island
26 Tiki Tong - Donkey Kong Country Returns
27 Bowser's Theme - Super Mario World
28 Bowser's Theme - Super Mario 64
29 Koopaling Battle - New Super Mario Bros. Wii
30 Shadow Mario - Super Mario Sunshine
31 Macho Grubba - Paper Mario: The Thousand-Year Door
32 Tubba Blubba - Paper Mario
33 Culex - Super Mario RPG
34 Armed Boss - Super Mario RPG
35 Dig-a-Leg - Super Mario Galaxy 2
36
Bouldergeist - Super Mario Galaxy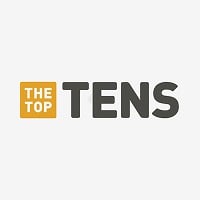 37 Boss Battle - Super Mario Sunshine
38 Doopliss - Paper Mario: The Thousand-Year Door
39 Magnus Von Grapple - Paper Mario: The Thousand-Year Door
40 Smorg - Paper Mario: The Thousand-Year Door
41 Boss Battle - Super Mario RPG
42 Bowser - Super Mario RPG
43 Boss Challenge - Diddy Kong Racing
44 Kaptain K. Rool - Donkey Kong Country 2
45 Brobot L-Type - Super Paper Mario
46 Koopa Bros - Paper Mario
47 Lava Piranha - Paper Mario
48 Boss Theme - Wario Land 4
49 Boolossus - Luigi's Mansion
50 Golden Diva - Wario Land 4
PSearch List