Best Matt & Kim Songs
I love Matt & Kim these are my favorites but what are yours.
The Top Ten
1
Let's Go
This one's great, I do think Jesse Jane should be number one instead of this though... - UltimateCraig
2
Daylight

Ill take us home and cameras is missing here
3 Yea Yeah
4
Secrets
This is just Bonus Track 1 if you guys were wondering. You can't find it anywhere online. - UltimateCraig
5
Lightspeed
My favorite from self-titled! - UltimateCraig
6
Silver Tiles

7
Forever

8
Jesse Jane
This is a really underrated song and in my opinion Matt & Kim's best!
9 Block After Block
10 Red Paint
The Contenders
11 Lessons Learned
12
Good Ol' Fashion Nightmare

13
No More Long Years

14
Not that Bad

15
World is Ending

16
Not Alone

17 Like I Used to Be
18
Happy If You're Happy

Should be #1. Daylight #2
19
Turn This Boat Around
I know I know I should've put this higher on the list. Didn't think of it until it was done. - happyhappyjoyjoy
20
Get It

21
Don't Slow Down

22
AM/FM Sound

23
Glad I Tried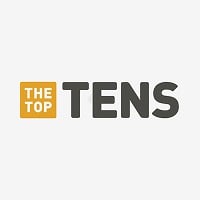 24
Can You Blame Me

Just love how upbeat and energetic it is... That said, you can find that in almost all their songs. Can't go wrong with any Matt & Kim. - cartaris101
25
Cameras

26 Ready? Ok
27 Blazing Dynamite
28
I'll Take Us Home

29
Let's Run Away

30
It's Alright

31 5K
32 Verbs Before Nouns
33
Hey Now

34
Make a Mess

35
Please No More

36 Someday
37
Good for Great

38
It's a Fact (Printed Stained)

39
Spare Change

40
Haunting Me

41
Fall to Pieces

42
Northeast

43
Ice Melts

44
I Wanna

45 Dash After Dash
46
I Wonder

47
I Said

48
Now

49 Frank
50
Tonight

PSearch List