EliHbk
*Second Heartbeat Intro*, 14, Male
A Poor Neighborhood In The Woods Or Something, FML, The Corrosive State Of MD, United States
www.torn.com/2083089



About
I have a MySpace also, "EliHbk" still

The "Home Page" of mine is a link to a cool text based MMO with gangs, Trump masks, and other things you'd find in a fun game, and if you use THAT link, we both get rewards and such, and I can try to get you into my gang as well.

Not all of my comments are up to date in my opinion, since I've been on here for a while...
And sorry if i send multiple messages in a row, but ideas come to me constantly and I have to get em out or my head will melt, really...

Anime World Order Members
2. CrimsonShark
3. BorisRule
4. TwilightKitsune
5. HollowArrow
6. Goku02
7. Crysis
8. Mcgillacuddy
9. AlphaQ (The Dank God)
10. ModernSpongeBobSucks
11. Elric-san
12. Animeguy15
13. LeiaSkywalker
14. FrozenHatingPokefan
15. egnomac
16. Absolite
17. BARDOCK
18. EpicJake
19. Du
20. FreeKeyWorld (Welcome back!)
21. AnimeDrawer

Anime Series I've complete:
Dragon Ball Z (10/10)
Avatar: The Last Airbender (9/10)
Death Note (10/10)
Highschool Of The Dead (9/10)

My favorite users:
CrimsonShark (best buddy)
Element119 (entertaining, pretty nice)
cjwriter1997 (helpful with my lists)
FrozenHatingPokefan (pretty nice, and entertaining)
TwilightKitsune (really nice, big anime fan)
Absolite (big anime fan, helpful and nice)
egnomac (best wrestling list, nice)
Catacorn (pretty chill and nice)
All others in the MWO and AWO

FAV MUSIC ARTISTS: Metallica, Slipknot, Korn, Disturbed, Bring Me The Horizon, Black Veil Brides, Avenged Sevenfold, Slayer, Los Lonely Boys, Pantera, Sinners Are Winners, Ninja Sex Party, Shinedown, Theory Of A Deadman, Lynyrd Skynyrd, Creedence Clearwater Revival!

FAV SONGS: Enter Sandman, Fuel, No Leaf Clover, Duality, Psychosocial, The Devil In I, Falling Away From Me, Blind, Scars, Happy Song, In The End, Symphony Of Destruction, Unholy Confessions, A Little Piece Of Heaven, Nightmare, Welcome To The Family, Leaving Earth, Carry On Wayward Son, Hold On Loosely, All Along The Watchtower, Unforgiven, Unforgiven II, Death Note Outro #2, Heaven, Boulevard Of Broken Dreams, American Pie, Wonderland!

FAV WRESTLERS: Rob Van Dam, Shawn Michaels, Sabu, Stone Cold Steve Austin, Mick Foley (mostly Mandkind and Cactus Jack), Tommy Dreamer, Kenny Omega, Finn Balor!

FAV WRESTLING TEAMS: Bullet Club, DX, Rob Van Dam & Sabu, The Revival, Sabu & Taz!

"But does it Djent?" - Jared Dines, Stevie T

"I live my life a quarter mile at a time. Nothing else matters. And for those ten seconds or less... I'm free" - Dominic Toreto

"We will be seen but not be heard, we are Revolution Radio" - Billie Joe Armstrong, Green Day - Revolution Radio. I really like this line.

"6-6-6-1, The number of the best!" - A quote created by yours truly, note that!

#dont_shoot_harambe_instead_shoot_the_kid

╔═══╗♫ ♫ ♫ ♫ ♫ ♫ ♫ ♫
║███║♫ Paste this on ♫
║███║♫ your profile if ♫
║ (O) ║♫ you love ♫ ♫ ♫
╚═══╝♫ music ♫ ♫♫♫

╭━━━╮
┃╭━━╯
┃╰━━┳╮╭┳┳━╮╭━━┳╮╭╮
┃╭━━┫╰╯┣┫╭╮┫┃━┫╰╯┃
┃╰━━┫┃┃┃┃┃┃┃┃━┫┃┃┃
╰━━━┻┻┻┻┻╯╰┻━━┻┻┻╯
Copy and Paste if you like ur boy Slim Shady

🍾🍾🍾Yay, something good happened somewhere, doubtfully...
Favorites
Song
Hotel California - Eagles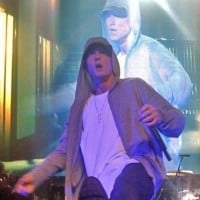 Rapper
Eminem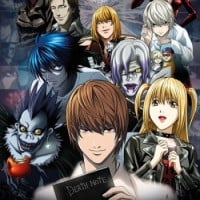 Anime
Death Note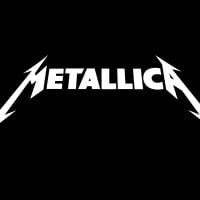 Music Artist
Metallica

YouTuber
Gabe Helmy
Recent Votes On EliHbk's Lists
12/10
12/11
12/12
12/13
12/14
12/15
12/16