micahisthebest
About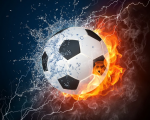 | | |
| --- | --- |
| Name: | Micah |
| Age: | 100 |
| Gender: | Male |
| State: | NSW |
| Country: | Australia |
Hi, I'm Micah and I'm a Top Tenner. I love Sport. I live in the Great Country Australia. I am a Christian
I can't believe it!!! 50 followers!!! Thank you everyone who followed me!!!
MANISHMAHAPATRA has been deleted from TheTopTens!!!
I FOLLOW BACK. If you ask me to follow you, I WILL follow you back.
You can also message and talk to me if you want to. Don't be afraid to ask.
My Favourite TV Shows (In order)
1. Hamish And Andy (All Gap Years)
2. Russell Coight's All Aussie Adventures
3. Mr Bean
4. T20 KFC Big Bash League
5. Rugby League
6. Slideshow
7. It's A Knockout
8. Minute To Win It
9. Some Mothers Do 'Ave 'Em
10. Wipeout
My favourite Top Tenners (In order)
1. AnimeDrawer (Great friend to talk too and is a really nice and respectful person)
2. LightningBlade (I've had a chat with him. Also really nice to talk to.
3. ParasN2000 (Great person to chat to and hard working)
4. Britgirl (Really Nice and friendly person)
5. Metal_Treasure (Puts in heaps of effort)
6. Mcgillacuddy (Friendly, good user)
7. TwilightKitsune (Nice and great to talk too)
8. jack2244
9. Neonco31
10. Chromium
11. lovingicecreams
12. htoutlaws2012
13. MegaSoulhero
14. XtremeNerdz12
15. DCfnaf
16. purpleyoshi98
17. Therandom
18. Powerfulgirl10
19. Picklesthekitten45
20. Catlover2004
21. PositronWildhawk
22. KingFab
23. EpicJake
24. epictoonsfan1
25. ArigatoKawaii
26. MiketheHuman
27. RichardSSG
28. cosmo
29. Oliveleaf
30. Nateawesomeness
People who hate Dora the Explorer:
1. micahisthebest
2. Mcgillacuddy
3. jack2244
4. AnimeDrawer
5. VideoGamefan5
6. topbesttopworst2
7. Stevenpenguin
8. Pepsi136
Message me if you want to join!
The competition that I was doing has been closed down and will sadly not happen
Thanks for reading and have a great day! (:
StatisticsA9

More
Recent Votes On micahisthebest's Lists
5/19
5/20
5/21
5/22
5/23
5/24
5/25