Top 10 Most Memorable First World Title Wins in WWE
egnomac
The top 10 most memorable first WWE world title win in WWE this includes not only the WWE title but the World Heavyweight title as well as the Universal Championship.
The Top Ten
1
Eddie Guererro vs Brock Lesnar - No Way Out 2004
It almost seemed that Eddie Guerrero had no chance in this match against then champion Brock Lesnar, but after interference by Goldberg and a DDT on a chair Eddie hit the frog slash as the place erupted as Eddie celebrated his first WWE Championship win in glorious fashion. - egnomac
2
Mankind vs The Rock - RAW 1999
The moment that helped turn the tide for RAW during the Monday Night War as WCW announced that Mick Foley as Mankind would win the WWE on RAW since it was taped and very sarcastically said "Yeah That'll put a lot of butts in seats" as countless viewers switch from Nitro to RAW and see Foley win the WWE title with help from Stone Cold. - egnomac
3
Bruno Sammartino vs Buddy Rogers - 5/17/1963
Even though most of us weren't even born when Bruno Sammartino captured his first WWE Championship against the very first WWE Champion Buddy Rogers I don't think anyone on that night realized just how significant Bruno's win would become as he would go on to hold the title for nearly 8 years and ultimately become the living legend. - egnomac
4 Hulk Hogan vs The Iron Shiek - MSG 1/23/84
5
Brock Lesnar vs the Rock - Summerslam 2002
Brock was dominate leading up to the match with The Rock at Summer Slam the next big thing dominated The Rock to be the youngest WWE undisputed champion. - egnomac
6
Chris Benoit vs Triple H vs Shawn Michaels - Wrestlemania XX
Not counting his WCW title win before coming to WWE Chris Benoit had finally made it to the big time facing off against not only Triple H but Shawn Michaels for the World Heavyweight Championship in an amazing triple threat match that saw the crippler making Triple H tap out with the crossface as the fans at MSG erupted in cheers at seeing Chris Benoit capture the world title not only do we see Benoit celebrate but also Eddie Guerreo the WWE Champion who was victorious earlier as the two celebrated their victory in the middle of the ring as the confetti dropped down on them. - egnomac
7
Shawn Michaels vs Bret Hitman Hart - WrestleMania XII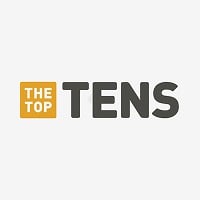 Both men had gone through the entire 60 minute iron man match without a single fall leading to the match to go to over time, Michaels hit the sweet chin music and pinned Hart to capture his first WWE championship. - egnomac
8
Edge vs John Cena - New Year Revolution 2006
Following a grueling elimination chamber match Edge cashed in his MITB contract he won at WrestleMania 21 on a very vunerable John Cena who had just gone through 5 other guys in an elimination chamber to capture his first of many WWE championships. - egnomac
9
Stone Cold vs Shawn Michaels - WrestleMania XIV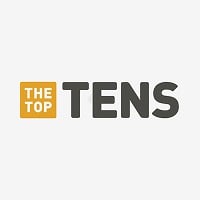 10
Randy Savage vs Ted DiBiase - WrestleMania IV
Following Andre winning the title from Hulk Hogan who then surrendered the title within minutes to Ted Dibiase before Jack Tunney declared the title vacant and a tournament was held at WrestleMania IV to crown a new WWE Championship the final two were Randy Savage who had gone through 3 other superstars Butch Reeds, Greg Valentine and One Man Gang while Ted Dibiase had a much easier road, in the end the Macho Man with Hogan's help defeated Dibiase to be crowned the new WWE Championship. - egnomac
BAdd New Item
Related Lists

Top Ten WWE Superstars Who Should Win Their First Title on the Main Roster in 2019

Top 10 Professional Sports Teams Most Likely to Win Their First Title

2018 Formula One Drivers with the Biggest Possibility to Win Their First Championship Title

Top Ten Soccer National Teams Deserving to Win Their First World Cup
List Stats
10 listings
296 days old

Top Remixes
1. Eddie Guererro vs Brock Lesnar - No Way Out 2004
2. Mankind vs The Rock - RAW 1999
3. Bruno Sammartino vs Buddy Rogers - 5/17/1963
egnomac
Error Reporting
See a factual error in these listings? Report it
here
.