Top 10 Metal Artists for Advanced Metalheads
Metal_Treasure
There are many lists about bands for beginners. I myself made several list for new fans because I think it's useful.
But what bands would be suitable for advanced metalheads?
The Top Ten
1
Meshuggah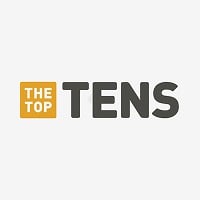 Meshuggah is a Swedish progressive metal band from Umeå, formed in 1987. They are often considered the fathers or founders of the djent metal sub genre due to their use of downtuned guitars. They are also known for their song "Bleed", which is known for its extremely complicated instrumentation, ...read more.
Heavy + Progressive + Complex + Djenty. - Metal_Treasure
I like Meshuggah, I guess I'm advanced now.
2
Nile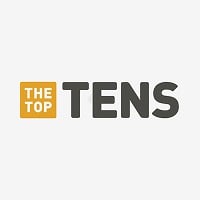 Nile is an American technical death metal band from Greenville, South Carolina, United States, formed in 1993. Their music and lyrics are inspired by Ancient Egyptian/Near Eastern mysticism, history, religion, and ancient art, as well as the works of H.P. Lovecraft.
Brutal, heavy and technical. Drummer is over the top (George Kollias). - Metal_Treasure
3
Obscura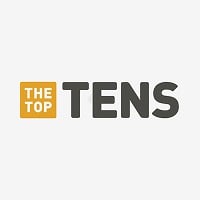 Obscura is a technical/progressive death metal band from Germany, founded in 2002. The band became prominent when members of Necrophagist and Pestilence joined Steffen Kummerer to release the critically acclaimed second full-length album, Cosmogenesis. The band was named after the Gorguts album Obscura. ...read more.
Heavy, complex, progressive, technical. They are technical and melodic at the same time, great musicianship. - Metal_Treasure
4
Cryptopsy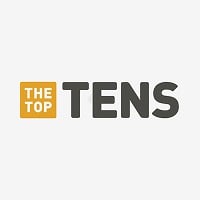 Cryptopsy is a Canadian technical death metal band from Montreal, Quebec, formed in 1988. The band has sold over 300,000 records.
Very brutal and technical stuff. - Metal_Treasure
5
Gojira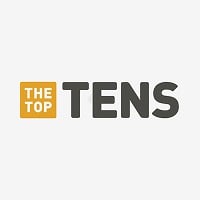 Gojira is a progressive metal band from Bayonne, France. The band was known as Godzilla until 2001. Gojira is composed of Joe Duplantier on vocals and rhythm guitar, his brother Mario Duplantier on drums, Christian Andreu on lead guitar, and Jean-Michel Labadie on bass.
I mean their progressive metal stuff and not their groove metal stuff. - Metal_Treasure
6
Opeth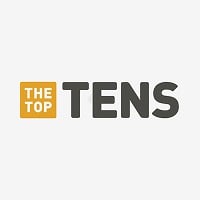 Opeth is a Swedish progressive death metal band from Stockholm, formed in 1990 by David Isberg, who invited Mikael Akerfeldt into the band as a bassist. Isberg ended up leaving the band, which lead to Mikael becoming the band's vocalist, guitarist, principal songwriter, and driving force. Along with ...read more.
HEL YES
7
Fleshgod Apocalypse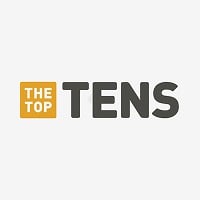 Fleshgod Apocalypse is an Italian death metal band. Formed in 2007, the group resides in Perugia and are currently signed to Willowtip Records and Nuclear Blast. The band is known for their fusion of metal with technical death metal.
8
Blind Guardian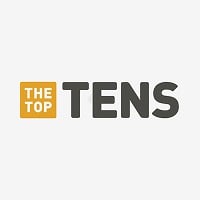 Blind Guardian is a German power metal band formed in the mid-1980s in West Germany. They are often credited as one of the seminal and most influential bands in the power metal and speed metal subgenres. Heavily influenced by Queen, they use the technique of overdubbing. They also incorporate large ...read more.
Blind Guardian > Most Bands
Unique sound and style. Epic and proggy. High fantasy lyrics.
Currently they are the only band with clean vocals that gives me what I need.
They have music from several metal subgenres. Diversity matters. - Metal_Treasure
9
Coroner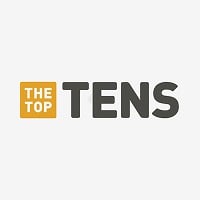 Coroner is a Swiss thrash metal band from Zürich, formed in the early 80s. They have been called "the Rush of thrash metal" for their increasingly complex style of progressive rock-infused thrash. They garnered relatively little attention outside Europe .
Progressive / technical thrash - sounds different from the ordinary thrash and I think this is cool. Great musicianship, esp. the guitarist - he is over the top. - Metal_Treasure
10
Yngwie J. Malmsteen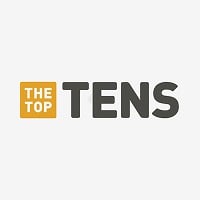 Yngwie Johan Malmsteen is a Swedish guitarist, songwriter and bandleader who was born on June 30th, 1963, in Stockholm, Sweden. He was known for his neoclassical metal playing style back in the 1980s.
I think that in general instrumentals are for advanced metalheads because they aren't easy to understand, especially neoclassical metal instrumentals. - Metal_Treasure
I am not an advanced metalhead. But don't know how I liked neoclassical metal from hearing it for first time. - zxm
@zxm - I think you liked him because you play guitar and Yngwie is definitely an interesting guitarist.
One of the girls on this site, who is a new metal fan, also likes him but it's rare. - Metal_Treasure
The Contenders
11
Ne Obliviscaris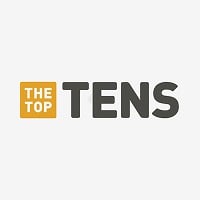 Ne Obliviscaris (Latin for "forget not") are an extreme progressive metal band from Melbourne, Australia, formed in 2003.
One of my most recent discoveries. A new band. I made a list about them - Best Songs from Ne Obliviscaris' Debut Album Portal of I - Metal_Treasure
12
Between the Buried and Me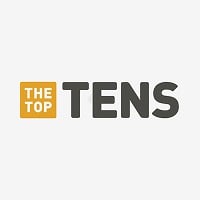 Between the Buried and Me is an American progressive metal band from Raleigh, North Carolina. Formed in 2000, the band consists of Tommy Giles Rogers, Jr.
13
Symphony X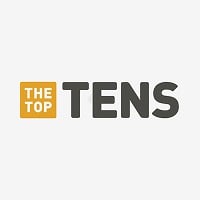 Symphony X is an American progressive metal band from Middletown, New Jersey. Founded in 1994, the band consists of guitarist Michael Romeo, keyboardist Michael Pinnella, drummer Jason Rullo, lead vocalist Russell Allen and bassist Michael Lepond.
Yay, I'm an advanced Metalhead!
14
Behemoth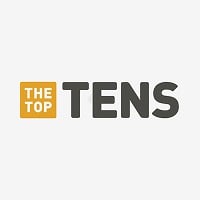 Behemoth is a Polish blackened death metal band from Gdańsk, formed in 1991. They are considered to have played an important role in establishing the Polish extreme metal underground.
Not a fan of black or death metal, but they're good.
15
Slayer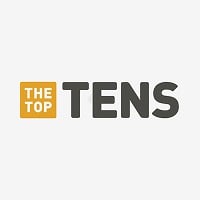 Slayer is an American thrash metal band from Huntington Park, California, formed in 1981 by guitarists Jeff Hanneman and Kerry King. They rose to fame with their 1986 album Reign in Blood, and is credited as one of the big four of thrash metal bands, the others being Metallica, Megadeth, and Anthrax. ...read more.
Not really that technical.
16
Blotted Science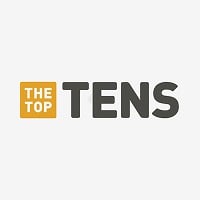 Blotted Science is an instrumental technical metal supergroup formed in 2004. It is headed by Ron Jarzombek, bassist Alex Webster and drummer Hannes Grossmann.
17
Necrophagist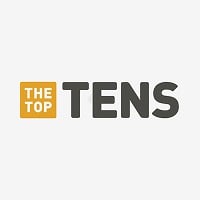 Necrophagist is a German technical death metal band, founded and fronted by guitarist and vocalist Muhammed Suiçmez.
18
Gorguts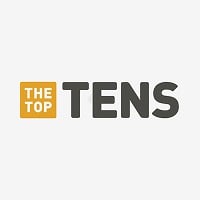 Gorguts is a Canadian technical death metal band from Sherbrooke, Quebec. The band was formed in 1989; its only constant member has been Luc Lemay.
19
Quo Vadis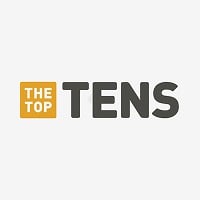 Quo Vadis was a technical melodic death metal band from Montreal, Quebec, Canada, formed in 1992 by Bart Frydrychowicz, Yanic Bercier, and Arie Itman, named after the novel by Polish writer Henryk Sienkiewicz.
20
Brain Drill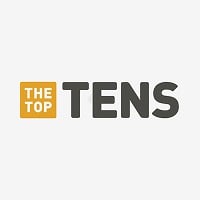 Brain Drill is an American technical death metal band formed in 2005 from Ben Lomond, California. They are signed to Metal Blade Records and released their full-length debut album entitled Apocalyptic Feasting on February 5, 2008. In support of their debut, disagreements were engaged and members began ...read more.
21
Vektor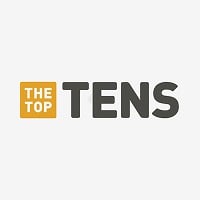 Vektor is an American progressive thrash metal band from Tempe, Arizona. The band was formed under the name Locrian around June 2003, but changed their name to Vektor in 2004.
22
Dream Theater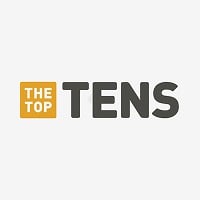 Dream Theater is an American progressive metal band from Boston, Massachusetts. The band was formed in 1985 under the name of "Majesty", only to change its name to Dream Theater later. ...read more.
BAdd New Item
Related Lists

Top 10 Non-Metal Music Artists That Metalheads Usually Like
Best Call of Duty: Advanced Warfare Multiplayer Maps
Top 10 Advanced Warfare Elite Gun Variants
Best Call of Duty: Advanced Warfare Weapon Classes
List Stats
22 listings
2 years, 50 days old

Top Remixes
1. Meshuggah
2. Obscura
3. Nile
Metal_Treasure
1. Nile
2. Opeth
3. Meshuggah
htoutlaws2012
Error Reporting
See a factual error in these listings? Report it
here
.