Top 10 Metal Bands that are the Heaviest in Their Subgenre
Metal_Treasure
The Top Ten
1
Meshuggah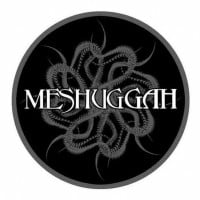 Meshuggah is a Swedish progressive metal band from Umeå, formed in 1987. They are often considered the fathers or founders of the djent metal sub genre due to their use of downtuned guitars. They are also known for their song "Bleed", which is known for its extremely complicated instrumentation, ...read more.
Demiurge is a very heavy song due to its down tuned and distorted guitars Bleed is a extremely heavy song due to beating drums and death metal sounding guitars they lack distortion but there's 2 different types of heavy 1: somewhat down tuned or very down tuned distorted guitars and 2: somewhat downtuned guitars with little distortion and tons of bass and meshuggah has both and bleed is the second version of heavy while demiurge is the first version of heavy but when you combine the two versions together you have obZen a very heavy meshuggah song that explains heavy in everyway
Song to prove their heaviness - Demiurge - cjWriter1997
Just listen to Demiurge, Bleed, ObZen, or Do Not Look Down. They exemplify heaviness. - Zalazaar
The heaviest progressive metal band. They are also the heaviest djent band. - Metal_Treasure
2
Slayer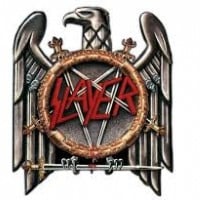 Slayer is an American thrash metal band from Huntington Park, California, formed in 1981 by guitarists Jeff Hanneman and Kerry King. They rose to fame with their 1986 album Reign in Blood, and is credited as one of the big four of thrash metal bands, the others being Metallica, Megadeth, and Anthrax. ...read more.
Don't get me wrong, Slayer is heavy. But Kreator is much heavier - GreenDayFan21
Many believe they are the heaviest thrash metal band.
They are very heavy but Kreator is a serious contender so I added Kreator, too. - Metal_Treasure
3
Blind Guardian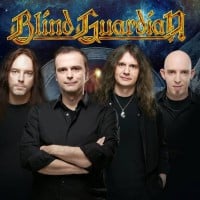 Blind Guardian is a German power metal band formed in the mid-1980s in West Germany. They are often credited as one of the seminal and most influential bands in the power metal and speed metal subgenres. Heavily influenced by Queen, they use the technique of overdubbing. They also incorporate large ...read more.
The heaviest power metal band. - Metal_Treasure
BG's heavy but I also think Wintersun's also heavy. But the problem is Wintersun' has some other genre elements. - zxm
Wintersun were hard to put into a genre but eventually EM labeled them Melodic Death Metal. - Metal_Treasure
4
Cryptopsy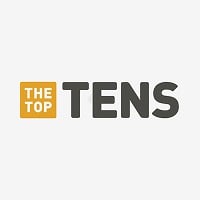 Cryptopsy is a Canadian technical death metal band from Montreal, Quebec, formed in 1988. The band has sold over 300,000 records.
The heaviest technical death metal band. Album to convince you - None So Vile. - Metal_Treasure
5
Iced Earth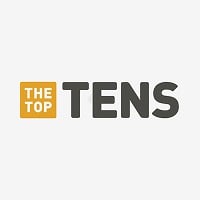 Iced Earth is an American heavy metal band from Tampa, Florida. It was formed in 1985 under the name Purgatory by guitarist and main songwriter Jon Schaffer and original drummer Greg Seymour.
The heaviest traditional/heavy metal band. - Metal_Treasure
6
Kreator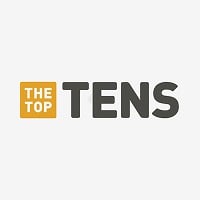 Kreator is a German thrash metal band from Essen. Their style of music is similar to that of their compatriots Destruction, Sodom and Tankard; along with those three bands, Kreator has been referred to as one of the "big four" of Teutonic thrash metal, and they are often credited with helping pioneer ...read more.
The heaviest thrash metal band. - Metal_Treasure
7
Vektor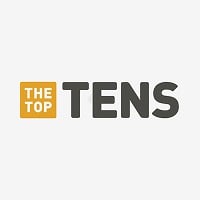 Vektor is an American progressive thrash metal band from Tempe, Arizona. The band was formed under the name Locrian around June 2003, but changed their name to Vektor in 2004.
The heaviest technical thrash metal band. - Metal_Treasure
8
Fleshgod Apocalypse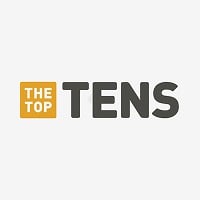 Fleshgod Apocalypse is an Italian death metal band. Formed in 2007, the group resides in Perugia and are currently signed to Willowtip Records and Nuclear Blast. The band is known for their fusion of metal with technical death metal.
The heaviest symphonic metal band because they play symphonic technical death metal. Song that proves it - The Violation. - Metal_Treasure
9
Devourment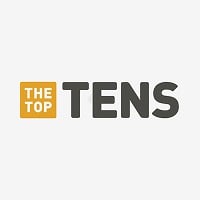 Devourment is an American brutal/slam death metal band from Dallas, Texas. Formed in 1995, the band has split up and reformed three times and Brad Fincher is the only original member.
The heaviest brutal/slam death metal band. - Metal_Treasure
10
Infernal War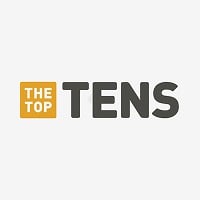 Infernal War is a Polish black metal band formed in Częstochowa in 1997. The band is known for their extreme anti-christian and WWII lyrics, leading them to be mislabeled as a NSBM band. Critics describe the band as "brutal black metal."
The are probably the heaviest black metal band. Their song 'Spill the Dirty Blood of Jesus' is really brutal, technical and fast. And it's not the only one in their discography.
There are several contenders in this subgenre so add the bands you think are the heaviest or heavier than Infernal War. - Metal_Treasure
The Newcomers
?
Your Chance to Die
Heaviest Melo-death band - Doomed_God
The Contenders
11
Abominable Putridity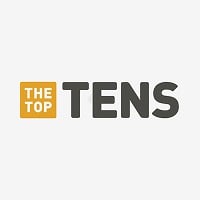 Abominable Putridity is a Russian slam death metal band formed originally from Moscow, formed in 2003. The band has released two albums; In the End of Human Existence and The Anomalies of Artificial Origin. They are one of the most popular brutal death metal bands to day. Abominable Putridity shares ...read more.
The heaviest brutal/slam death metal band. - Metal_Treasure
12
Slipknot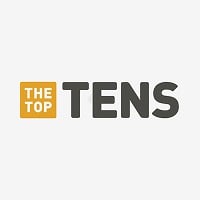 Slipknot is an American Heavy Metal band formed in 1995 from Iowa. The band is best known as one of the pioneers of the New Wave of American Heavy Metal during the late 1990s - 2000s and are distinguishable by the band's clothing choices, consisting of black/red jumpsuits and horror inspired masks. ...read more.
Probably the heaviest nu-metal band.
I don't know, I might say Coal Chamber on Nu-Metal, but that's just me. - JCHOW
13
Strapping Young Lad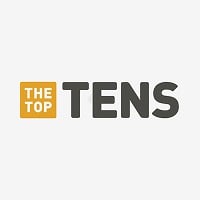 Strapping Young Lad was a Canadian extreme metal band formed by Devin Townsend in Vancouver, British Columbia in 1994. The band started as a one-man studio project; Townsend played most of the instruments on the 1995 debut album, Heavy as a Really Heavy Thing. By 1997, he had recruited permanent members; ...read more.
This is heavier than Fear Factory in my opinion.
14
Sepultura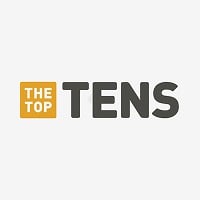 Sepultura is a Brazilian heavy metal band from Belo Horizonte. Their first album, Morbid Visions presented a proto-black metal sound with Wagner Lamounier of Sarcófago. Sepultura's sound varies by the album, from thrash metal, groove metal, and even death metal.
15
Sodom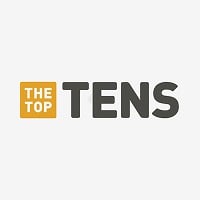 Sodom is a German thrash metal band from Gelsenkirchen, formed in 1981. They have gone through many line-up changes, leaving bassist vocalist Tom Angelripper as the only constant member.
16
Anaal Nathrakh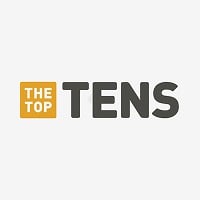 Anaal Nathrakh are a British extreme metal band formed in 1999 in Birmingham, England. They are currently signed to Metal Blade Records.
I think this band is so heavy they are the heaviest of 3 genres, Black Metal, Industrial and Grindcore - christangrant
17
Marduk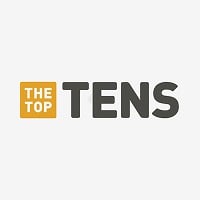 Marduk is a black metal band from Norrköping, Sweden. The band formed in 1990 and released their first album in 1992. Their name is derived from the Babylonian god Marduk, patron deity of Babylon.
18
Pantera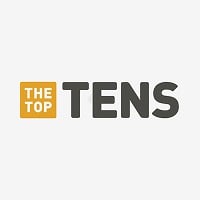 Pantera was an American Heavy Metal band formed in 1981 by guitarist Dimebag Darrell and drummer Vinnie Paul. The band started out as a Glam Metal act in the 1980s with little success. After discarding their original lead vocalist and enlisting Phil Anselmo, the band signed a major record deal with ...read more.
I beileve they are the heaviest Groove Metal band but I'm not sure - christangrant
19
Revenge
Most chaotic, heaviest band in war metal. (Aka, the most extreme of THE extreme)
20
Between the Buried and Me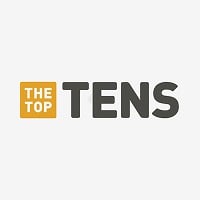 Between the Buried and Me is an American progressive metal band from Raleigh, North Carolina. Formed in 2000, the band consists of Tommy Giles Rogers, Jr.
21
Fear Factory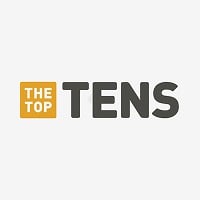 Fear Factory is an American heavy metal band that was formed in 1989. During the band's career, it has released nine full-length albums and has evolved through a succession of styles, including industrial metal, death metal, groove metal, and thrash metal.
Heaviest Industrial Metal band I heard with a mix of Groove too. - cjWriter1997
22
Gorgoroth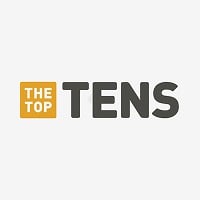 Gorgoroth is a Norwegian black metal band based in Bergen. Formed in 1992 by Infernus, the band is named after the dead plateau of evil and darkness in the land of Mordor (a fictional location in J.R.R. Tolkien's The Lord of the Rings).
23
Infant Annihilator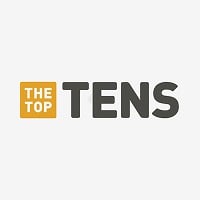 Heaviest deathcore band of ALL time
24
Blasphemy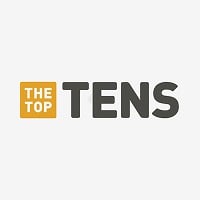 Blasphemy are a black/death metal band formed in Vancouver, British Columbia, Canada in 1984. The band released a demo titled Blood Upon the Altar in 1989 and their debut album, Fallen Angel of Doom, the following year through Wild Rags, a record label they had signed to while touring the United States. ...read more.
Nothing beats the blindingly ferocious and dirt crusted Fallen Angel of Doom, an album I still can't believe came out in 1990. Still the heaviest war metal band and at one time probably the heaviest band in the world
25
Defeated Sanity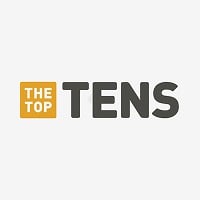 Defeated Sanity is a German technical death metal band from Dachsbach, Bavaria, that was formed in 1994, originally as a side project of guitarist Wolfgang Teske and his son, drummer Lille Gruber.
Heaviest technical death metal band.
26
Electric Wizard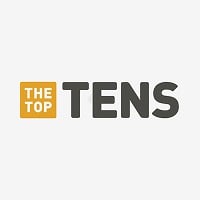 Electric Wizard are an English doom metal band from Dorset, England. The band formed in 1993 and have recorded eight full length albums, two of which are now considered to be genre landmarks.
Heaviest Doom metal band
27
Deftones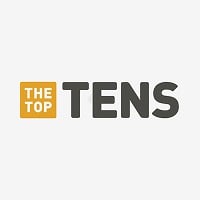 Deftones are an American alternative metal band from Sacramento, California. The band, which was founded in 1988, consists of Chino Moreno, Stephen Carpenter, Frank Delgado, Abe Cunningham and Sergio Vega.
Heaviest Alternative Metal Band. - Soulstealer
28
Iperyt
I'm not talking about Black metal, I'm talking about Industrial metal
BAdd New Item
Related Lists
Bands that Represent Their Subgenres

Top 10 Metal Songs That Best Represent Their Subgenres

Top 10 Rock and Metal Albums that Define Their Subgenre
Top 10 Things Metal Bands of Different Subgenres Would Say If They Sold Only 10 Copies
List Stats
29 listings
2 years, 211 days old

Top Remixes
1. Meshuggah
2. Slayer
3. Blind Guardian
Metal_Treasure
Error Reporting
See a factual error in these listings? Report it
here
.