Top Ten Metal Bands for People Who Don't Like Metal
Hey you! Yes,YOU! You don't like metal because it's "just noise" or you know a person
who thinks that? Well, here are bands for YOU which could be the first band you could like.

Or you go a party with music you don't like? What about these bands. Maybe they fit perfect?

And after listening to this bands & you still don't like METAL... IT'S ABSOLUTELY OKAY. ENJOY YOUR MUSIC & HAVE A WONDERFUL DAY BECAUSE EVERYBODY IS AWESOME!

*Please, don't be a metal elitist!*
The Top Ten
1
Ghost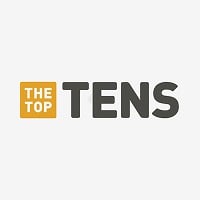 Ghost is a Swedish heavy metal band that was formed in Linköping in 2008. Ghost consists of 5 masked instrumentalists, known as The Nameless Ghouls, and a demonic anti-pope known as Papa Emeritus. They have released 4 studio albums, 1 live album and 2 EPs. Each album brings in a new version of Papa ...read more.
Metal band with many pop elements. Listen to Ritual, you will get my point. Great gateway band. - MattAffterburner
Of all the bands on here Ghost is the best one for listeners to get into metal in this day and age. - NuMetalManiak
I agree pop fans may like them - their songs are pretty poppy and comfortably simple. - Metal_Treasure
Ghost is a good gat way band. They're not to metal to scare of people and a lot of their songs are catchy and I find myself replay their songs.
2
Metallica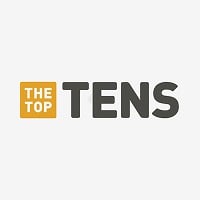 Metallica is an American Thrash Metal band formed in 1981 . The original lineup was James Hetfield (Vocalist and Rhythm guitarist), Dave Mustaine (Lead Guitar), Lars Ulrich (Drums), Ron McGovney (Bassist). The group came into mainstream from their Self-Titled album and the hit single "Enter Sandman". ...read more.
The black album is the most popular metal album of all time, and Enter Sandman is the ultimate gateway metal song, besides Paranoid of course, which is what got met into metal as well as Sandman. - MattAffterburner
There was a point in my life, where I had a huge dislike towards Metal music that point of my life is over. As soon as I listened to Metallica's Kill 'Em All that just changed everything for me. It was a cool album. While I'm not a big fan of metal, I do think this is a great metal band.
I like Metallica. But of all metal bands, it needs to be said that they really are the most benign of them all. They're easy to listen to, easy to follow, and for the most part, they make decent hard rock. That's not a bad thing.
You can't top Metallica. Everybody loves Metallica.
3
Black Sabbath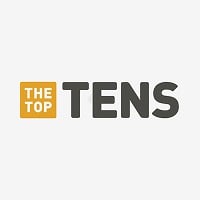 Black Sabbath were a Heavy Metal band formed in Birmingham, England in 1968 by guitarist and songwriter Tony Iommi, singer John "Ozzy" Osbourne, bassist and main lyricist Geezer Butler and drummer Bill Ward. ...read more.
RE "Their songs have greatly influenced each metal genre." I agree they influenced doom metal but all the rest is a big stretch. Christian metal isn't a music subgenre - it's a group of bands with lyrics inspired by the Bible but they can play any metal subgenre: thrash, death, power, etc. Paranoid isn't even a metal song. War Pigs created power metal? LOL. I need to stop... - Metal_Treasure
I agree. A "christian band" is a band that has christians in it, but they are not limited to crappy Jesus pop. I'm a catholic who writes thrash and death metal songs. - MattAffterburner
Not very heavy, just very distortion heavy. They have quite a few rock anthems that are pieces of musical art no matter what music is your thing (paranoid, war pigs, iron man.) They also score a few bonus point for being the pioneers of metal (along with Zeppelin) - Ledjam17
Sabbath bloody sabbath :/ - whitestripeslover300
Not very heavy? That is arguable... but no one can deny they are dark moody and the first to truly strike fear in parents... with essays on war, politics, religion and counter-religion i.e.; flirting with topics of satanism, disenfranchisement, violence, suicide... the angst of youth. And 2 great front men in Ozzie and Dio. A good top 3 pick. Where is Zeppelin on this list?
4
Iron Maiden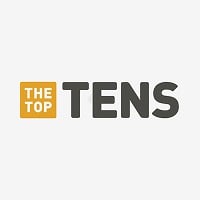 Iron Maiden are an English Heavy Metal / Hard Rock band formed in Leyton, East London, in 1975 by bassist and primary songwriter Steve Harris. The most critically acclaimed period for the band was from 1983-1989. With vocalist Bruce Dickinson, bassist Steve Harris, lead guitarist Dave Murray, rhythm ...read more.
They have a lot of songs that more "mainstream" listeners can listen like: The Trooper, Run to the Hills, 2 Minutes To Midnight. Iron Maiden is the band that got me into metal. Great entry level band.
I generally don't like metal songs it's too heavy for my taste but Wasting Love and Blood Brothers are great song for fellow rock listeners out there.
I love iron maiden but look at the name of this list!
There's no way someone can not like maiden.
5
Avenged Sevenfold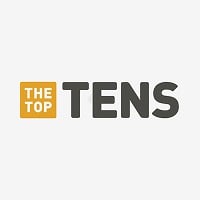 Avenged Sevenfold is an American heavy metal band, that was formed 1999 in California. Their longest lineup of members was M. Shadows (Vocals), Synyster Gates (Lead Guitar), Zacky Vengeance (Rhythm Guitar), Johnny Christ (Bass Guitar), and The Rev (Drums). ...read more.
Seriously? This band should be at the top..This is the band that got me into Metal..I love them! - ishon
They're probably not the greatest but easy enough to be listened by non-metal heads. Metallica no. 1? Metallica is my favorite band since I was 5, but really? They're just too heavy at their lightest for non metal heads
Although they are a hard rock band but their have a generic rock sound and that there is some songs that leans to metal influences but stays close to hard rock and other influences
Best band ever - KrazzyMadd
6
Dio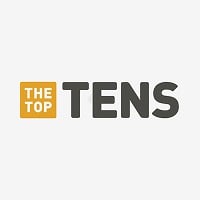 Dio was an American heavy metal band formed in 1982 and led by vocalist Ronnie James Dio, after he left Black Sabbath with intentions to form a new band with fellow former Black Sabbath member, drummer Vinny Appice.
DIO was great with Rainbow, Sabbath and Solo. Show some love.people.
7
Dream Theater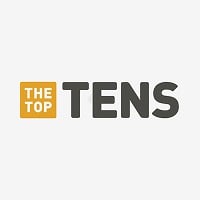 Dream Theater is an American progressive metal band from Boston, Massachusetts. The band was formed in 1985 under the name of "Majesty", only to change its name to Dream Theater later. ...read more.
I had crossed them on my remix for a reason. Because prog metal songs are very long compared to other usual genres. So a person who is used to listen songs of 3/5 minutes will surely turn away from a song of 20 minutes even before starting it. So songs of 5/6 minutes with will be best for the beginners. - zxm
This is avant garde metal, a more contemporary Rush with similar formula... world class drummer and keyboardist, ridiculously high range vocals, progressive writing and arrangements. Sharp, crisp rhythmic sound... Pull Me Under is epic, dare you to keep car under 80 MPH during that 6 minutes.
Too progressive. - IronSabbathPriest
Any fantasy fan would love their album The Astonishing.
8
Judas Priest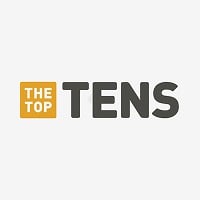 Judas Priest are a British heavy metal band that formed in Birmingham, England, in 1969. They are often referred to as one of the greatest metal bands of all time, and are even commonly called "The Metal Gods", after one of the songs on their 1980 album "British Steel". ...read more.
On par with Iron Maiden as leaders of the British metal invasion, another world class vocalist and showman who invented the leather and studs fashion so often adopted in metal... and the gay community. Proven acceptance of his sexual orientation shows metal fans are not as hard narrow-minded as genre would suggest, it's the voice and talent that matters.
"Breaking the law"...It's the perfect song
to drive with your bike around your neighborhood
& feeling like a roadie on route 66. - CannibalCorpse
Actually You've Got another thing coming or living after midnight would be better for pop fans in my opinion - Toucan
9
Linkin Park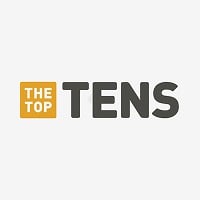 Linkin Park is an American rock band formed in Agoura Hills, California, in 1996. The members currently include Mike Shinoda (vocals, keyboards, rhythm guitar), Brad Delson (guitar), Dave "Phoenix" Farrell (bass), Joe Hahn (DJ) and Rob Bourdon (drums). Linkin Park are associated with a mixture of Alternative ...read more.
Linkin Park has nothing to do with metal, but calls themselves metal.
Linkin Park have it all from a pop, electronic music and rap songs to heavy songs with crawling and dirty guitar and lyrics
Though a not a Metal band, Everyone new to Rock music will easily like Linkin Park and it's really awesome too...
Even if they aren't a metal band still bands like these attracted me towards metal. - zxm
10
Deep Purple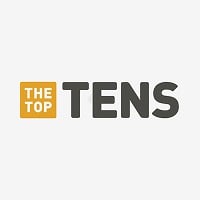 Deep Purple are an English rock band formed in Hertford in 1968. They are considered to be among the pioneers of heavy metal and modern hard rock, although their musical approach changed over the years. Originally formed as a progressive rock band, the band shifted to a heavier sound in 1970. Deep Purple, ...read more.
What makes them NOT metal? They were pioneers during the metal birth, along with Zeppelin and Sabbath, and like them, had a unique sound and the greatest metal keyboardist in John Lord.

Yes they have poppy hits in the 70s everyone knows and are good for noobies and guitar wannabes, but Perfect Strangers was my real intro and brings a dark crunchy edge and the album has good clever humor too (Knockin on Back Door). Rock Hall in 2016, finally.
Musical ability of the members is that enough
Technically not metal, but they are still good.
The Contenders
11
Tool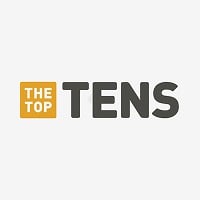 Tool is an American progressive/alternative/post-metal band, that was formed in 1990. ...read more.
This and Limp Bizkit (because I was into Hip Hop) got me into metal. Now I enjoy meshuggah, marilyn manson, sepultura, crowbar and Pantera. Though I probably would have like Pantera anyways. So this is the only actual metal band that got me into metal.
One of the greatest and most original of ANY rock genre of all time, Brilliant! SL
"Metaljesusrocks" once said,that their vocalist was nude at one of their shows - CannibalCorpse
12
Limp Bizkit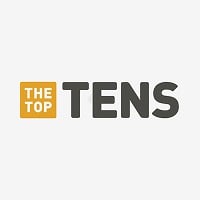 Limp Bizkit is an American nu metal band from Jacksonville, Florida, formed in 1994. Their lineup consists of Fred Durst, Sam Rivers, John Otto, and Wes Borland.
Why is this on here? Limp Bizkit isn't metal, it never was, and with never will be. GET IT OFF!
Some good stuff here for venting your anger, a pioneer in fusing hard rock/metal with inner city hip hop, after of course, Faith No More and Red Hot Chili Peppers. Ego killed this band as well as unfortunate Woodstock gig. Shame, see it too often.
Lol. Nobody likes Limp Bizkit.
Do you like Hip Hop?
Yes? You do like rapping & sounds of a turntable?

Well, I see my friend, Limp Bizkit is just made
for you.

Songs like "Rolling" and "My Generation" are
just your songs for every good party. - CannibalCorpse
13
System of a Down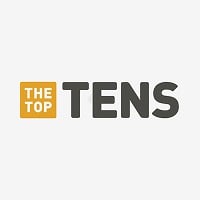 System of a Down formed in 1994 as an Armenian-American Alternative Metal group from Glendale, California. The band name is sometimes shortened to System or SOAD. ...read more.
Another band noobies will want to screen on iTunes before investing in a whole album. Aerials, Chop Suey, and Toxicity are their mainstream hits for a reason, start there. Unique Middle Eastern flavor, too. But beware, they do veer off in some strange directions with most songs.
System of a Down are the reason I first got into metal, they are awesome
I got into metal thanks to System of a Down
I know people who listen to rap but still love system
14
Megadeth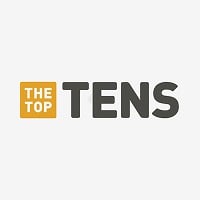 Megadeth is an American thrash metal band from Los Angeles, California. Megadeth was formed in 1983 by guitarist Dave Mustaine and bassist David Ellefson, shortly after Mustaine was fired from Metallica. They have released 15 studio albums to date, and have gone through many lineup changes, with Dave ...read more.
Believe me, they are not for non metal heads
15
Queensryche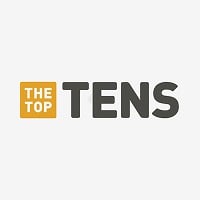 Queensrÿche is an American progressive heavy metal band formed in 1982 in Bellevue, Washington, out of the local band the Mob. They released their self titled EP in 1984, but didn't gain notoriety until the release of their critically acclaimed album Operation: Mindcrime in 1988. As of now, they ...read more.
In 1991 my girlfriend was irritating me with Queen of the Reich and earlier "primal screamer" stuff (I did not get it). Silent Lucidity sucked me in, I bought the album, changed my life and view of metal forever.

Geoff Tate has such great vocal range and control, and next couple albums showed great maturity, evolving into more melodies and bluesy ballads, less primal screams, and still sharp clever writing, great entry for noobies.

Along with Metallica's Black Album, Q was integral in my development as a metal fan the next 25 years. I now appreciate Operation Mindcrime and those earlier primal scream hits, some of my favorites in all metal, and I have since added Pull Me Under, Dead Memories, Chop Suey, and all of Metallica's hits as "deserted island" must haves. It is a shame the division that Queensryche has become, not the same without Tate.
16
Disturbed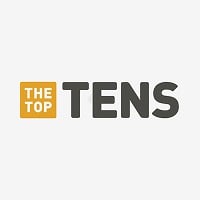 Disturbed is an American nu metal/ alternative rock/ alternative metal band from Chicago, Illinois. The band comprises vocalist David Draiman, bassist John Moyer, guitarist Dan Donegan, and drummer Mike Wengren. They are known for songs like "Down With the Sickness" and "Stricken" .
Looks like metal but is heavy metal and hard rock.Really good band for beginners of the genre.If you want to get a taste listen to some of this songs:Stricken,Indestructible and Warrior.Personally is a great band with good quality lyrics and epic melody.I reccommend them to you.
17
Rainbow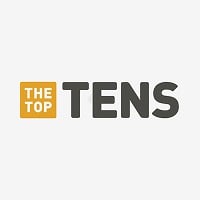 Rainbow are a British rock band led by guitarist Ritchie Blackmore from 1975 to 1984 and 1993 to 1997. They were originally established with Ronnie James Dio as the lead singer and lyricist. Rainbow were ranked No. 90 on VH1's 100 Greatest Artists of Hard Rock. The band has sold over 28 million albums ...read more.
18
Bullet for My Valentine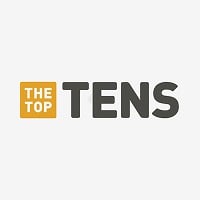 Bullet for My Valentine are a Welsh metalcore/emo band from Bridgend, formed in 1998. The band is composed of Matthew Tuck (lead vocals, rhythm guitar), Michael Paget (lead guitar, backing vocals), Michael Thomas (drums) and Jamie Mathias (bass guitar). Former members include Nick Crandle and Jason ...read more.
Actually this is an annoying band because girls think they'll be cool if they listen to it
I am so much bullet for my valentine... and I'm sooo die heart fen of this brue:0 band...!
Lots of girls love this band!
WHY!?
They like good looking artists :/...
But they also like these songs which
have a nice melody like "All these things",
"Tears don't fall" or "Bittersweet Memories". - CannibalCorpse
19
Motley Crue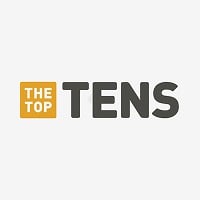 Mötley Crüe was an American metal band formed in Los Angeles, California on January 17, 1981. The group was founded by bassist Nikki Sixx and drummer Tommy Lee, lead vocalist Vince Neil and lead guitarist Mick Mars.
Deserves to be much higher. These guys are legends!
20
Ozzy Osbourne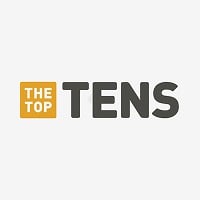 John Michael "Ozzy" Osbourne was born on December 3, 1948. He is also known as ''The Prince of Darkness''. Ozzy is an English singer, songwriter, and television personality. He rose to prominence in the early 1970s as the lead vocalist of the band Black Sabbath. Osbourne was fired from Black Sabbath ...read more.
Many huge epics, Diary of a Madman to No More Tears, but stick to produced records... Ozzie is not great live.
Even though he's a great artist and has many anthems with Black Sabbath, since when is Ozzy Osbourne a Band?
21
Korn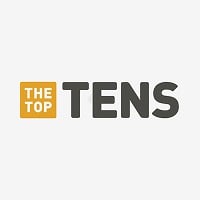 Korn is an American Nu-Metal band from Bakersfield, California, formed in 1993. The band's current lineup includes founding members Jonathan Davis, James "Munky" Shaffer, Brian "Head" Welch, and Reginald "Fieldy" Arvizu, with the addition of Ray Luzier, who replaced the band's original member, David ...read more.
Is associated with Hip Hop, Dubstep, electronic music and has bagpipes in its music sometimes, that's four things that mixed well into well (well, excepted for the electronic part in my opinion). Something catchy that can easily be gotten into.
KoRn is a great metal band for dubstep fans and the unpluged album they made great for who like more rock or classic Music, they have a cool music videos with a strong massage

They Are my favorite band jhonathan, fieldy, head, monkey and David are great
Freak on a leash is a masterpiece
Narcisstic Cannibal is a song for Dubsteb
Fans. - CannibalCorpse
KOrn Ar Pioneros oF meTaL, soRRi for mai ba dEngliCH but iAm MejYcano xdd kakakkaa
22
Helloween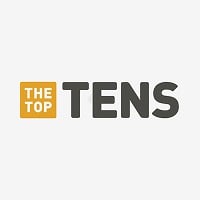 Helloween is a German power metal band founded in 1984 in Hamburg, Northern Germany. The band is a pioneering force in the power metal genre, and their second and third studio albums, Keeper of the Seven Keys: Part I and Part II, are considered masterpieces of the genre.
23
DragonForce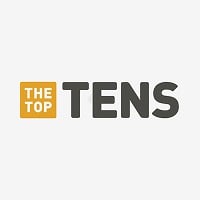 DragonForce are a British power metal band based in London, England. Formed in 1999, the group are known for their long and fast guitar solos, fantasy-themed lyrics, and electronic sounds in their music to add to their retro video game-influenced sound.
24
Slipknot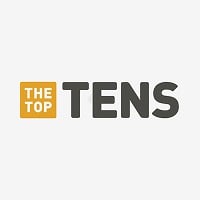 Slipknot is an American Alternative/ Nu Metal band formed in 1995 from Iowa. The band is best known as one of the pioneers of the New Wave of American Heavy Metal during the late 1990s - 2000s and are distinguishable by the band's clothing choices, consisting of black/red jumpsuits and horror inspired ...read more.
How stupid. They don't like metal so you offer them a more extreme metal band? Makes sense - EvilAngel
Imagine them hearing Eyeless for the first time. - Userguy44
Dead memories is perfect for a non metal fan
How are they even on this list? They will freak so-called 'Mainstream' listeners out
25
Babymetal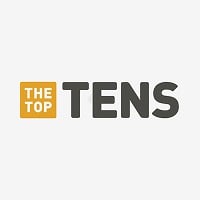 Babymetal is a Japanese metal idol band. Their line-up consists of Suzuka Nakamoto as "Su-metal", Yui Mizuno as "Yuimetal", and Moa Kikuchi as "Moametal".
Worst band ever. - Ananya
The craziest and most popular Kawaii band
of the world.
Their most popular song is "Gimme Chocolate"
BUT their weirdest song is "Iine"

It's a mixture of J-Pop,Hip Hop & Death Metal...Yeah,it's...weird but awesome! - CannibalCorpse
26
Blind Guardian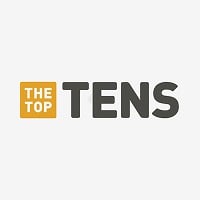 Blind Guardian is a German power metal band formed in the mid-1980s in West Germany. They are often credited as one of the seminal and most influential bands in the power metal and speed metal subgenres. Heavily influenced by Queen, they use the technique of overdubbing. They also incorporate large ...read more.
I am not sure a typical pop fan would like them. Blind Guardian songs are too complex for the most part, with too much symphonic arrangements. Another problem would be their dense sound - the overlapping vocal harmonies make your ears process too many notes per second. From my experience, lyrics are also a problem because people say they don't understand what Blind Guardian are talking about. Typical pop fans would like something simple and generic. - Metal_Treasure
These guys made songs based on books. They are automatically the best. - Merilille
You like the middle ages or fantasy stories?
Rpgs like THE ELDER SCROLLS?
A dragon is your pet?

Farewell my friend, Blind Guardian shall be
the band you'll love! - CannibalCorpse
27
Def Leppard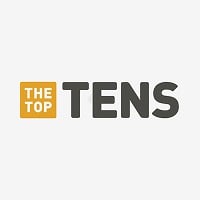 Def Leppard are an English rock band formed in 1977 in Sheffield as part of the new wave of British heavy metal movement.
Tons of mainstream pop hits, but their best raw metal stuff lies in the B sides and pre-Photograph albums under Mutt Lange's tutelage. Gotta love Bringin on the Heartache/Switch 625, God's of War.
28
Nightwish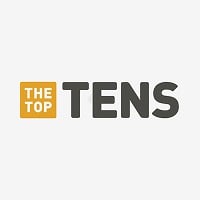 Nightwish is a symphonic metal band from Kitee, Finland. The band was formed in 1996 by lead songwriter and keyboardist Tuomas Holopainen, guitarist Emppu Vuorinen, and lead singer Tarja Turunen. It's currently formed by Tuomas, Emppu, lead vocalist Floor Jansen, bassist and vocalist Marco Hietala, ...read more.
They have many songs that aren't heavy so you should check this band
29
Ladybaby
I thought the comment below said nutellaish style
J-POP mixed with Nu metallish style and electronica?
I know it's weird but it's kind of cool.

They play kawaii metal and they do "party songs".

It's hard to describe the style.
Just watch the videos from their song
"nippon manju"

Nippon means Japan in Japanese - CannibalCorpse
30
Bring Me The Horizon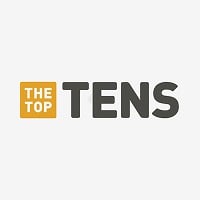 Bring Me the Horizon is a British rock band from Sheffield, Yorkshire. Formed in 2004, the group currently consists of vocalist Oliver Sykes, guitarist Lee Malia, bassist Matt Kean, drummer Matt Nicholls, and keyboardist Jordan Fish. They are signed to RCA Records globally and Columbia Records exclusively ...read more.
BMTH is not a metal you uneducated
31
Helmet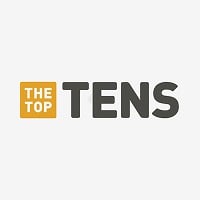 Helmet is an American alternative metal band from New York City formed in 1989. Founded by vocalist and lead guitarist Page Hamilton, Helmet has had numerous lineup changes, and Hamilton has been the only constant member.
Everyone likes alternative music, helmet is great - ryanrimmel
32
Killswitch Engage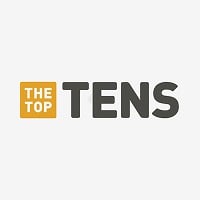 Killswitch Engage is an American metalcore band from Westfield, Massachusetts, formed in 1999 after the disbanding of Overcast and Aftershock.
Awesome band! This band got me into metal! - Pegasister12
Howards voice is...AMAZING!
Ever listened to "the arms of sorrow"?

NO!?

Hurry up and listen to it!
It is wonderful - CannibalCorpse
33
Anthrax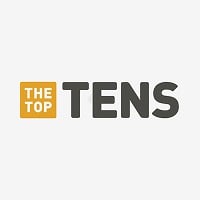 Anthrax is an American thrash metal band from New York City, formed in 1981 by guitarist Scott Ian and bassist Dan Lilker.
The godfathers of the mosh pit - Bboymakinwitthefrekfreak
34
Within Temptation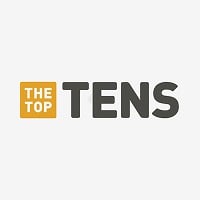 Within Temptation is a Dutch symphonic metal band founded in April 1996 by vocalist Sharon den Adel and guitarist Robert Westerholt.
35
Motorhead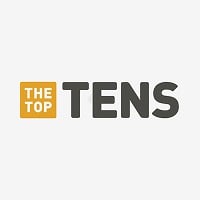 Motörhead were an English heavy metal band formed in June 1975 by bassist, singer, and songwriter Ian Fraser "Lemmy" Kilmister, who was the sole constant member; guitarist and songwriter Larry Wallis; and drummer Lucas Fox. The band's harsh vocals and fast paced tempos helped inspire speed metal and ...read more.
36
Slayer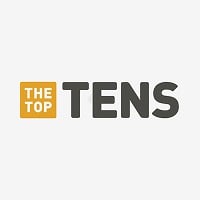 Slayer is an American thrash metal band from Huntington Park, California, formed in 1981 by guitarists Jeff Hanneman and Kerry King. They rose to fame with their 1986 album Reign in Blood, and is credited as one of the big four of thrash metal bands, the others being Metallica, Megadeth, and Anthrax. ...read more.
37
Rage Against the Machine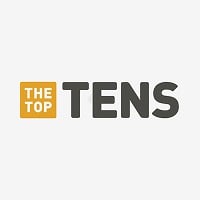 Rage Against the Machine is a rock band formed in Los Angeles, California. The band consists of vocalist Zack de la Rocha, bassist Tim Commerford, guitarist Tom Morello and drummer Brad Wilk.
Do they have any songs that you can understand the lyrics.
I mean Killing In The Name was a bit confusing.
38
Queen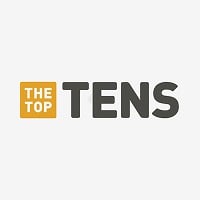 Queen are an English rock band formed in 1970. Members were Freddie Mercury (Vocals and Piano), Brian May (Guitar, Vocals), Roger Taylor (Drums, Vocals), and John Deacon (Bass Guitar, Vocals). Before forming into Queen, Brian May and Roger Taylor had played together in a band named Smile. Freddie Mercury ...read more.
Not metal. - Userguy44
39
Hevisaurus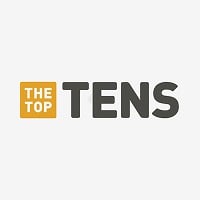 40
Skillet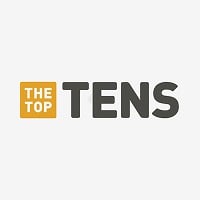 Skillet is an American Christian rock band formed in Memphis, Tennessee in 1996 and based in the United States.
Not real metal though - CabadePartyhunter
Technically metal.
41
UFO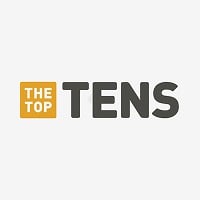 UFO are an English rock band that was formed in 1969. They became a transitional group between early hard rock and heavy metal and the new wave of British heavy metal.
42
Opeth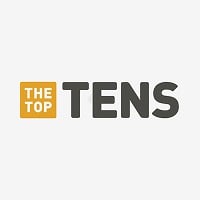 Opeth is a Swedish progressive death metal band from Stockholm, formed in 1990 by David Isberg, who invited Mikael Akerfeldt into the band as a bassist. Isberg ended up leaving the band, which lead to Mikael becoming the band's vocalist, guitarist, principal songwriter, and driving force. Along with ...read more.
They have a huge variety and a lot of elegance that other metal bands lack. Listening to Opeth soothes me and takes me to some totally amazing place.
If they can't handle their heavier stuff, try playing them their more softer stuff.
How come they aren't in the top ten?!
Amazing band ever
43
Deftones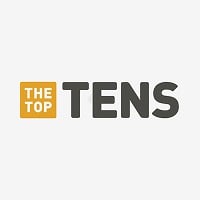 Deftones are an American alternative metal band from Sacramento, California. The band, which was founded in 1988, consists of Chino Moreno, Stephen Carpenter, Frank Delgado, Abe Cunningham and Sergio Vega.
Noobies should check out what these guys can do covering other artists songs... Duran Duran, Sade, these guys put a great spin on otherwise pop hits, with unique distortion and haunting vocal arrangements.
44
Dark Tranquillity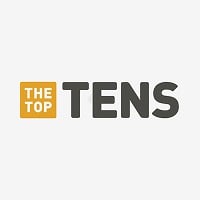 Dark Tranquillity is a Swedish melodic death metal band from Gothenburg formed in 1989. They are one of the longest-standing bands from the original Gothenburg metal scene.
45
The Sword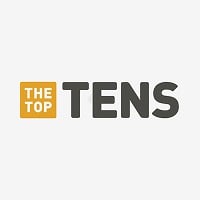 46
Mastodon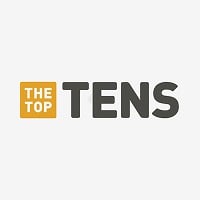 Mastodon is an American heavy metal band from Atlanta, Georgia, formed in early 2000 and composed of bassist Troy Sanders, guitarists Brent Hinds and Bill Kelliher and drummer Brann Dailor.
47
P.O.D.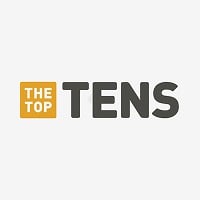 Payable on Death, also known as P.O.D., is a Christian nu metal band formed in 1992 and based in San Diego, California.
Yes, Youth of Nation... great drum and rhythm track to drive to, with an flavoring of rap and electronica Clever.
They have a lot of rap elements in thy're songs
Youth of the nation & Boom are the two
songs everybody knows and likes - CannibalCorpse
48
Thousand Foot Krutch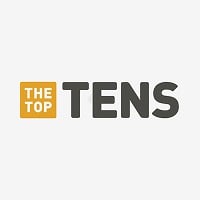 Thousand Foot Krutch is a Canadian Christian rock band formed in 1995. They have released eight albums. They have also released two live albums and three remix albums.
49
Mayhem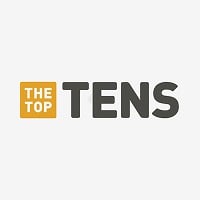 Mayhem is a Norwegian black metal band formed in 1984 in Oslo, regarded as one of the pioneers of the Norwegian black metal scene. The band is also known for the infamous events surrounding them including the 1991 suicide of vocalist Dead (in which former guitarist Euronymous took pictures of Dead's ...read more.
I'm pretty sure a mainstream Pop or Rap fan would piss their pants and avoid Metal like a plague for the rest of their lives if Mayhem was the first Metal band that was shown to them. - RiverVibeZ
50
Burzum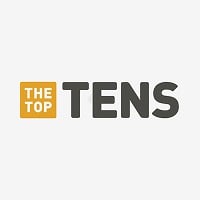 Burzum is an influential black metal solo project of Norwegian musician and writer Varg Vikernes. Burzum came to prominence at the beginning of the Norwegian Black Metal scene in the early 1990s. Vikernes was imprisoned for 21 years for the murder of Mayhem guitarist Euronymous, and charges of church ...read more.
He once grilled a steak for me and guess what?!
-HE BURNED IT - CannibalCorpse
Introduce them to nice, crispy cornflakes, arsonist, murdrerer, and kvlt Varg Vikernes! Don't worry, he'll share his crispy cornflakes with you cause crispy cornflakes are trve kvlt. - SirSkeletorThe3rd
PSearch List