Top 10 Metal Bands that Have Used Fretless Bass
Metal_Treasure
A characteristic of fretless bass is its smooth, sweet and creamy "bwoww" sound. To me it often sounds like a lonely sad sigh. When the bass isn't fretted, it allows for a smooth sliding between the notes instead of jumping between them because frets are like little road bumps. Fletless bass has no road bumps and this increases its potential.
But this beautiful and delicious silky sound has its price - fretless bass is much harder to play because the player has to find the right notes without the "orientation" provided by the frets on the standard fretted bass. Also, getting a good tone / intonation on fretless bass takes more effort. I am talking about bass players of master class here.
Most of the metal bands that have used fretless bass so far are death metal bands, especially technical and progressive death metal.
This may surprise you because fretless bass has a smoother, softer and warmer sound. But here's the bonus: when the guitars play really heavy power chords, the fretless bass is sliding between the notes emphasized by the guitars creating a tonal contrast. This contrast has a very powerful effect and this type of bass playing is very creative. It's probably the most important aspect of fretless playing in metal. But songwriting gets even more demanding.
The Top Ten
1
Death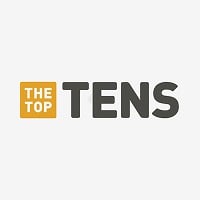 Death was an American death metal band formed in 1983 by Chuck Schuldiner. Death is considered to be one of the most influential bands in heavy metal and a pioneering force in death metal. Its debut album, Scream Bloody Gore, has been widely regarded as the first death metal record, while the band's ...read more.
It's one of the best metal bands of all time. They were also one of the first metal bands that used fretless bass. Bassist: Steve Di Giorgio
Album with highlighted fretless bass: Individual Thought Patterns (1993)
Songs with highlighted fretless bass: The Philosopher (1:46; fretless bass solo at 3:05), Jealousy (2:50-3:00), Trapped in a Corner, Mentally Blind - Metal_Treasure
2
Obscura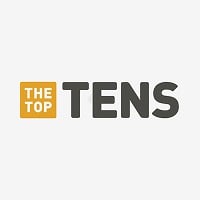 Obscura is a technical/progressive death metal band from Germany, founded in 2002. The band became prominent when members of Necrophagist and Pestilence joined Steffen Kummerer to release the critically acclaimed second full-length album, Cosmogenesis. The band was named after the Gorguts album Obscura. ...read more.
Jeroen Paul Thesseling is Oh My God! His bass isn't only fretless. It's at least 6-string fretless but he also plays a 7-string fretless bass. And he plays this to two guitars that are 7-string at least.
Thesseling work on the album Cosmogenesis (2009) made fretless bass cool again because for some period of time (late 90s-early 2000s) death metal moved away from fretless a little bit. But Thesseling brought the fretless bass back into the big game. A 2009 song, 'Anticosmic Overload', was the one with the biggest impact on metal bassists.
Albums: Cosmogenesis (2009), Omnivium (2011)
Songs with highlighted fretless bass: Septuagint, Anticosmic Overload, Universe Momentum, Orbital Elements - Metal_Treasure
3
Opeth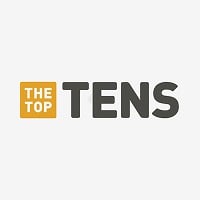 Opeth is a Swedish progressive death metal band from Stockholm, formed in 1990 by David Isberg, who invited Mikael Akerfeldt into the band as a bassist. Isberg ended up leaving the band, which lead to Mikael becoming the band's vocalist, guitarist, principal songwriter, and driving force. Along with ...read more.
What albums had frettless bass?
Why my item description doesn't show up? (I wrote it 4-5 days ago).
Update: already 61 days ago...298 days ago... - Metal_Treasure
4
Iced Earth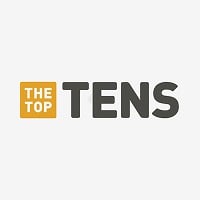 Iced Earth is an American heavy metal band from Tampa, Florida. It was formed in 1985 under the name Purgatory by guitarist and main songwriter Jon Schaffer and original drummer Greg Seymour.
Iced Earth is an exception on this list because they aren't related to death metal and any extreme metal, not even to progressive metal.
Bassist: Steve Di Giorgio
Album: Horror Show (2001)
Song: Dracula (at 0:55-1:40 you can hear the fretless bass very good). - Metal_Treasure
5
Ne Obliviscaris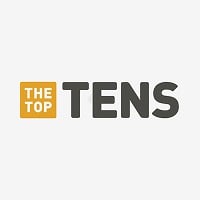 Ne Obliviscaris (Latin for "forget not") are an extreme progressive metal band from Melbourne, Australia, formed in 2003.
Album: Urn (2017). Probably my favorite metal album of 2017.
Song with highlighted fretless bass: Intra Venus
Bassist: Robin Zielhorst - Metal_Treasure
6
Quo Vadis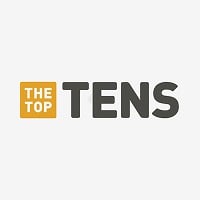 Quo Vadis was a technical melodic death metal band from Montreal, Quebec, Canada, formed in 1992 by Bart Frydrychowicz, Yanic Bercier, and Arie Itman, named after the novel by Polish writer Henryk Sienkiewicz.
Album: Defiant Imagination (2004)
Songs: Silence Calls the Storm, Break the Cycle - Metal_Treasure
7
Cynic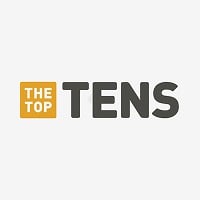 Cynic is an American band which incorporates elements of progressive, experimental, alternative, and heavy metal. Founded in Miami, Florida. Founding members Paul Masvidal and Sean Reinert publicly revealed their homosexuality in May 2014, a move that was broadly supported by the heavy metal community. ...read more.
Super fun fact:The bassist that sean malone replaced, tony choy, was also a jazz bassist that went on to record unquestionabe presence with atheist.
Another fretless bassist played for Cynic as well - Robin Zielhorst (hired by Ne Obliviscaris for their awesome 2017 album) - Metal_Treasure
Bassist here is the incredible Sean Malone, or how to play metal with Latin jazz noodling! Yes. And don't even fret about it!
Fun fact: Cynic were ready to record their iconic album 'Focus' but their bassist suddenly quit and their then studio engineer (Sean Malone) happened to be a bassist as well. He didn't seem to be fitting because he was a Latin jazz bassist but they had no choice. The rest is history. Yes, in no time a Latin jazz bassist turned into a metal bassist.
Album: Focus (1993)
Songs: Textures (fretless bass solo at 2:25), Veil of Maya - Metal_Treasure
8
Beyond Creation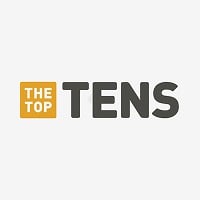 Beyond Creation are a Canadian band that play progressive/technical death metal.
Currently they represent the pinnacle of modern fretless bass playing in technical death metal.
Dominic "Forest" Lapointe took the fretless style playing to its extreme with his insane and masterful playing.
Albums: The Aura (2011), Earthborn Evolution (2014)
Song: Omnipresent Perception (he plays his fretless to 8-string guitar; watch this youtube video: Beyond Creation - Bass Video - Omnipresent Perception) - Metal_Treasure
9
Sadus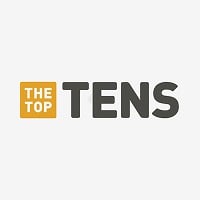 Sadus is an American thrash metal trio from Antioch, California known for the unique, borderline death/black metal growling of vocalist Darren Travis, and speeding up thrash metal to levels previously unheard of with the help of bassist Steve DiGiorgio whose bass lines truly pushed the limits of the ...read more.
Sadus is Steve Di Giorgio's primary band and his bass lines "truly pushed the limits of the genre". (wiki)
Steve Di Giorgio played both fretted and fretless bass for this band. Sadus have played mostly thrash metal but also death metal (with a hint of black metal in the vocals).
Steve Di Giorgio is a top 3 fretless bass player in metal who guest starred in many metal albums by other metal bands. But I didn't put Sadus very high on this list because his playing always impresses me but Sadus songs don't always do. I might be wrong about their songs though - this is just my personal opinion/preference. - Metal_Treasure
10
Pestilence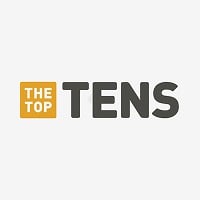 Pestilence were a death metal band from the Netherlands founded in 1986. They are known for incorporating jazz and fusion elements into their music.
Jeroen Paul Thesseling played for them both fretted and fretless bass (for a while in the 90s and 2010s). He played on the album considered their masterpiece by far: Spheres (1993). This album contains songs from these subgenres: technical death metal, progressive metal, and avant-garde metal. - Metal_Treasure
The Contenders
11
The Faceless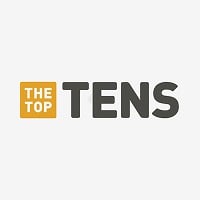 The Faceless is an American technical death metal band from the Encino neighborhood of Los Angeles, California.
Planetary duality was an awesome album, I've listened too it so many times - EliHbk
Genre: Progressive/Technical Death Metal/ Technical Deathcore
Fretless bass: Brandon Giffin
album: Planetary Duality (2008) - Metal_Treasure
12
Augury
Example: the song Simian Cattle with bassist Dominic "Forest" Lapointe (he played for Beyond Creation, too). The bass line of Simian Cattle is one of the most covered one on youtube.
Augury's 2018 album also contains Dominic "Forest" Lapointe's great work. - Metal_Treasure
13
Intronaut
Intronaut are a Progressive Metal/Post-Metal band, formed in 2004, US
Bass - Joe Lester
Songs: The Literal Black Cloud, Australopithecus, Sunderance (video clip) - Metal_Treasure
14
Exivious
With bassist Robin Zielhorst (instrumental Progressive Death Metal/Jazz Fusion). Robin Zielhorst also played for Cynic - Metal_Treasure
15
Mayan
Mayan are a Dutch symphonic death metal band formed in 2010.
Album: Quarterpast (2011).
Fretless bass: Jeroen Paul Thesseling - Metal_Treasure
16
Control Denied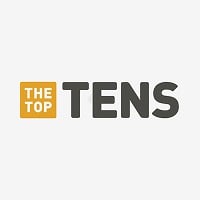 Control Denied was a progressive power metal band formed by death metal musician and Death founder Chuck Schuldiner
17
Sceptic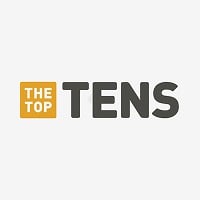 Sceptic is a Polish technical death metal band formed in 1994 in Kraków, Poland. Sceptic has released 4 studio albums to date.
18 Grog
19
Gordian Knot
Side project of Cynic's Sean Malone - Metal_Treasure
20
Aeons Confer
Genre: Symphonic Black/Death Metal, Germany
Fretless bass: Holger
Album: Symphonies of Saturnus (2013)
Song: Aeonized - Metal_Treasure
21
Homo Iratus
Genre: Death Metal/Metalcore (Greece)
Fretless bass: Aggelos 'Trelos' - Metal_Treasure
BAdd New Item
Related Lists

Top 10 Metal Albums with Fretless Bass

Top 10 Fretless Bass Players

Top 10 Metal Fretless Bassists

Top Ten Bands with a Female Bass Player

Fastest Double Bass Metal Drummers
List StatsCreated 14 Dec 2017
21 listings
1 year, 334 days old

Top Remixes
1. Death
2. Opeth
3. Obscura

Metal_Treasure
Error Reporting
See a factual error in these listings? Report it
here
.