Top Ten Metal Bands to Shock Your Girlfriend
CannibalCorpse
Love...isn't this wonderful? You are in a relationship & you like METAL... This could be complicated if your girlfriend doesn't like METAL.
So here are 10 bands you shouldn't let play on your CD player while your girlfriend is in your room.
The Top Ten
1
Gorgoroth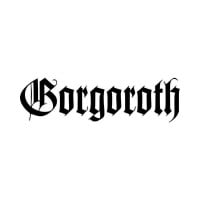 Gorgoroth is a Norwegian black metal band based in Bergen. Formed in 1992 by Infernus, the band is named after the dead plateau of evil and darkness in the land of Mordor (a fictional location in J.R.R. Tolkien's The Lord of the Rings).
Nice selection, get ready to be lonely for long time, haha - Metal_Treasure
Well, if I show this to any girl I'll probably be single for the rest of the decade - SirSkeletorThe3rd
The guitarist and vocalist are both Satanists, too. - Metalhead1997
The best metal music Ave satanas
1 Comment
2
Cannibal Corpse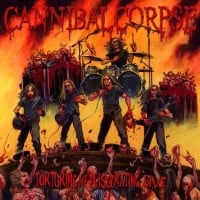 Cannibal Corpse is a American death metal band from Buffalo, New York, formed in 1988. The band is known for their graphic album covers, explicitly violent lyrics and song titles like "I C** Blood" The group got into mainstream after performing the song "Hammer Smashed Face" in the 1994 film Ace Ventura: ...read more.
She'll definitely break up with you, end of story - Metalmaniakkk
Don't you ever show her the album artworks...
Even if she says she wants to see them...DON'T DO IT! - CannibalCorpse
Play "I C** Blood" and see her reaction, lol. - Metalhead1997
3
Anal C***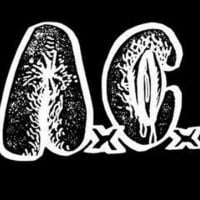 Anal C*** was an American grindcore band founded by vocalist Seth Putnam in 1988 in Newton, Massachusetts. The band is known for their highly offensive lyrics which included themes of misogyny, homophobia, racism, Nazism, antisemitism, and schadenfreude (ridicule of the unfortunate). Their music has ...read more.
She doesn't even need to hear the music, she just needs to read the song titles - ryanrimmel
4
Abominable Putridity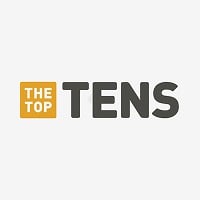 Abominable Putridity is a Russian slam death metal band formed originally from Moscow, formed in 2003. The band has released two albums; In the End of Human Existence and The Anomalies of Artificial Origin. They are one of the most popular brutal death metal bands to day. Abominable Putridity shares ...read more.
Hahaa I love abominable putridity - ryanrimmel
Your Girlfriend:"You switch the vocalist with a pig
and then you have a...what? "

You:"A slam metal or a brutal death slamming band. Do you even know how much work it needs
to this vocals? "

Your Girlfriend laughs and answers:"I can do
this to...If I wanted to." - CannibalCorpse
5
Slipknot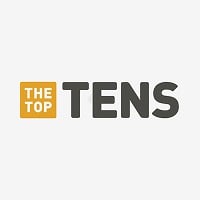 Slipknot is an American Heavy Metal band formed in 1995 from Iowa. The band is best known as one of the pioneers of the New Wave of American Heavy Metal during the late 1990s - 2000s and are distinguishable by the band's clothing choices, consisting of black/red jumpsuits and horror inspired masks. ...read more.
Sold a billion albums worldwide, yeah real idiots huh
Halloween Masks and dudes jumping around...This may be to much for her. - CannibalCorpse
These idiots? - Metalhead1997
6
GWAR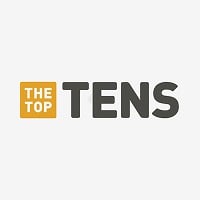 Gwar, often styled as GWAR, is an American heavy metal band formed in Richmond, Virginia, United States, in 1984, composed of and operated by a frequently rotating line-up of musicians, artists and filmmakers collectively known as Slave Pit Inc.
7
Watain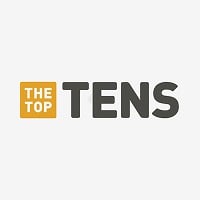 Watain are a Swedish black metal band from Uppsala, formed in 1998. The band's name is taken from a recording by the American black metal group Von.
They cover themselves in real blood on stage. - ryanrimmel
8
Mayhem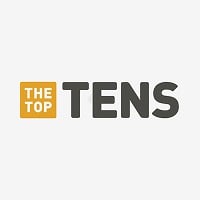 Mayhem is a Norwegian black metal band formed in 1984 in Oslo, regarded as one of the pioneers of the Norwegian black metal scene. The band is also known for the infamous events surrounding them including the 1991 suicide of vocalist Dead (in which former guitarist Euronymous took pictures of Dead's ...read more.
I am a girl, but I know that this band would shock anyone who was not familiar with black metal (Dead-era Mayhem particularly) - LadyBanshee
One album cover of Mayhem even shows...Well, she won't like dead bodies. - CannibalCorpse
Hear the story of Varg, Dead and Euronymous, and she'll be pretty shocked haha - ryanrimmel
If she knew what these guys did on stage and hear about Euronymous, she would've broke up with you in a heartbeat - SirSkeletorThe3rd
9
Suicide Silence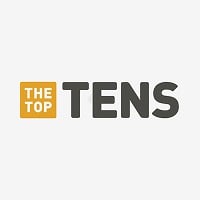 Suicide Silence is an American deathcore band from Riverside, California. Formed in 2002, the band has released four full-length studio albums, one EP and eleven music videos.
One of the worst "deathcore" bands to ever exist. - Metalhead1997
This high screaming vocals are for most
people, especially female people really too
high for their ears.

Well, I have to say I really understand that.
Not everybody likes that. - CannibalCorpse
10
Rammstein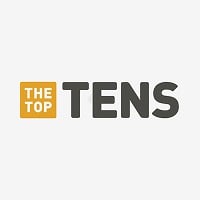 Rammstein is a German Neue Deutsche Härte and Industrial Metal band consisting of Till Lindemann (vocals), Richard Kruspe (guitar), Paul Landers (guitar), Oliver Riedel (electric bass), Christoph Schneider (drums) and Christian Lorenz (keyboard), that formed in 1994 in Berlin . ...read more.
How would this shock anyone? - Metalhead1997
She wouldn't like the lyrics to Buck Dich, P****, and Mein Teil.
If she canunderstand the lyrics of
"Rein Raus" or just listens to the song she will
probably leave you...maybe not but she will hate the German band. - CannibalCorpse
The Contenders
11
Burzum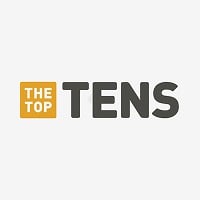 Burzum is an influential black metal solo project of Norwegian musician and writer Varg Vikernes. Burzum came to prominence at the beginning of the Norwegian Black Metal scene in the early 1990s. Vikernes was imprisoned for 21 years for the murder of Mayhem guitarist Euronymous, and charges of church ...read more.
Murderer, church burner, and neo Nazi.
12
Carcass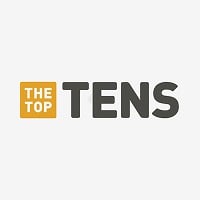 Carcass are a British extreme metal band from Liverpool, who formed in 1985 and disbanded in 1995. A reformation was enacted in 2007 without one of its original members, drummer Ken Owen, due to health reasons.
The covers to their first 2 albums are brutal! - ryanrimmel
13
Alestorm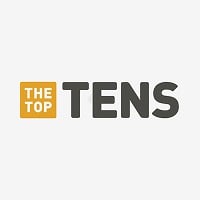 Alestorm is a heavy metal band originally from Perth, Scotland. Their music is characterized by a pirate theme, and as a result they have been dubbed a "pirate metal" band by many critics and their fanbase.
This band is so NOT shocking.
Wow, men who dress like pirates and
singing about drinking, having fun on
pirate ships and getting shipwrecked.

Women "love" this scottish Folk Metal Band. - CannibalCorpse
14
Amon Amarth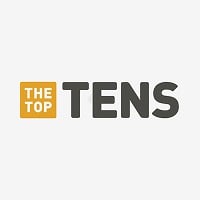 Amon Amarth is a Swedish melodic death metal band from Tumba, formed in 1992. The band takes its name from the Sindarin name of Mount Doom.
Vikings are awesome.
The vikings who look like...vikings?
Yeah, it can't get more awesome than a band
which sings about myth...Meh

She will think you are a weirdo. - CannibalCorpse
15
Portal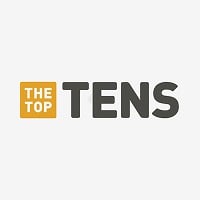 Portal is an Australian extreme metal band whose style is an unorthodox fusion of death metal, black metal, dark ambient and experimental music.
16
Anaal Nathrakh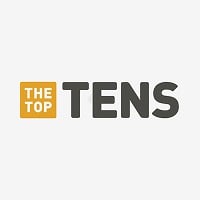 Anaal Nathrakh are a British extreme metal band formed in 1999 in Birmingham, England. They are currently signed to Metal Blade Records.
17
Manowar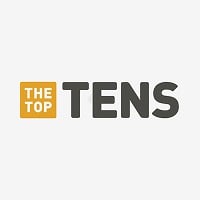 Manowar is an American heavy metal band from New York City, New York. Formed in 1980, the group is known for lyrics based on fantasy and mythology.
One of their album covers has female boobs on it.
Manowar...look at their clothes...
Enough said.
(But don't be offended. I like some of their songs.) - CannibalCorpse
18
Vader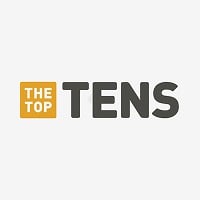 Vader is a Polish death metal band from Olsztyn. Formed in 1983, the group was founded by then-bassist Piotr "Peter" Wiwczarek and guitarist Zbigniew "Vika" Wróblewski. Starting as a heavy metal group, Vader eventually went to thrash, speed, and then in the late 1980s became a death metal band. The ...read more.
19
The Berzerker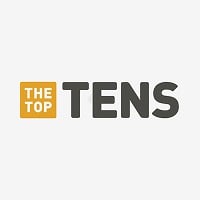 20
Cattle Decapitation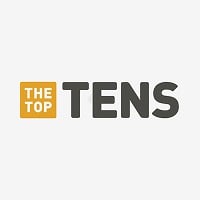 Cattle Decapitation is an American Deathgrind band from San Diego, California formed in 1996. Cattle Decapitation's songs protest the mistreatment and consumption of animals, the abuse of the environment and touch subjects such as misanthropy and genocide of the human race. Much of their music is based ...read more.
The "Forced Gender Reassignment" video is the most disgusting, gruesome, video in the world. They actually have a good message to their music though - ryanrimmel
Anyone else thinking of the scene from Deathgasm when Brody shows the girl his Humanure CD? - Metalhead1997
I listened to one of their new song a few
weeks ago and since I've been a CD Fan. - CannibalCorpse
21
Slayer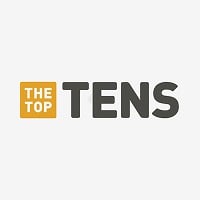 Slayer is an American thrash metal band from Huntington Park, California, formed in 1981 by guitarists Jeff Hanneman and Kerry King. They rose to fame with their 1986 album Reign in Blood, and is credited as one of the big four of thrash metal bands, the others being Metallica, Megadeth, and Anthrax. ...read more.
22
Cryptopsy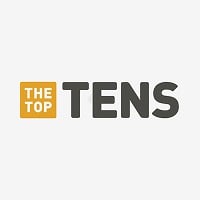 Cryptopsy is a Canadian technical death metal band from Montreal, Quebec, formed in 1988. The band has sold over 300,000 records.
23
Behemoth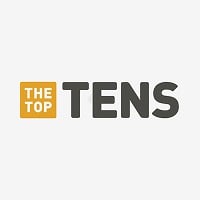 Behemoth is a Polish blackened death metal band from Gdańsk, formed in 1991. They are considered to have played an important role in establishing the Polish extreme metal underground.
24
Emperor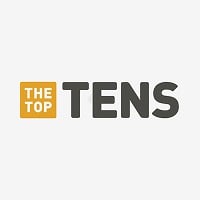 Emperor was a Norwegian black metal band formed in 1991, regarded as highly influential by critics and emerging black metal bands.
Tell her the story of how the drummer stabbed a gay man to death.
25
Dark Funeral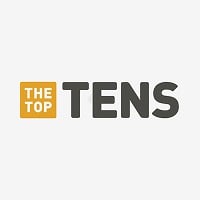 Dark Funeral is a Swedish black metal band from Stockholm Sweden, founded by guitarists Blackmoon and Lord Ahriman in 1993. They emerged during the second wave of black metal.
26
Necrophagist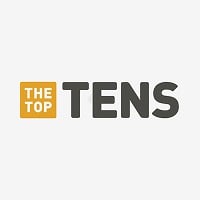 Necrophagist is a German technical death metal band, founded and fronted by guitarist and vocalist Muhammed Suiçmez.
27
Cephalic Carnage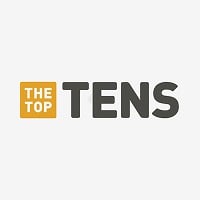 Cephalic Carnage is an American deathgrind band formed in 1992 in Denver, Colorado. The band comprises vocalist Lenzig Leal, guitarists Steve Goldberg and Brian Hopp, drummer John Merryman and bassist Nick Schendzielos.
28
Marduk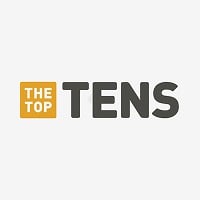 Marduk is a black metal band from Norrköping, Sweden. The band formed in 1990 and released their first album in 1992. Their name is derived from the Babylonian god Marduk, patron deity of Babylon.
29
Cradle of Filth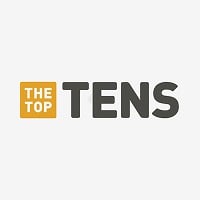 Cradle of Filth are a British extreme metal band that formed in Suffolk in 1991. The band's musical style evolved from black metal to a cleaner and more "produced" amalgam of gothic metal, symphonic black metal and other extreme metal styles.
30
Devourment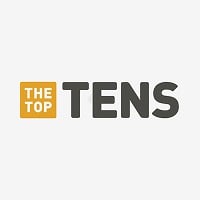 Devourment is an American brutal/slam death metal band from Dallas, Texas. Formed in 1995, the band has split up and reformed three times and Brad Fincher is the only original member.
31
Sarcofago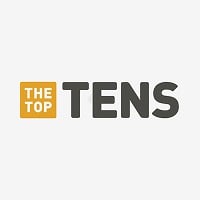 Sarcófago was an influential Brazilian extreme metal band. They were fronted by Sepultura's original singer, Wagner Lamounier, and Geraldo Minelli.
32
Nightwish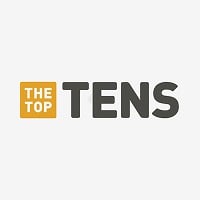 Nightwish is a symphonic metal band from Kitee, Finland. The band was formed in 1996 by lead songwriter and keyboardist Tuomas Holopainen, guitarist Emppu Vuorinen, and lead singer Tarja Turunen. It's currently formed by Tuomas, Emppu, lead vocalist Floor Jansen, bassist and vocalist Marco Hietala, ...read more.
She'll hate you and especially the vocalist.
WHY you might ask?

She may be really jealous at her and thinks
you just like Nightwish because of her look. - CannibalCorpse
33
Bathory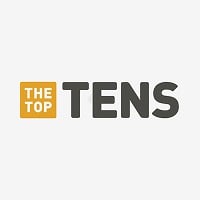 Bathory was a Swedish Black/Viking Metal band formed in 1983 by Quorthon and Jonas Åkerlund. Bathory's first 4 albums layed the blueprint for Scandinavian Black Metal. Quorthon is often credited with creating the "shrieking" vocal style of Black Metal. Their 5th album, Hammerheart (1990) displayed ...read more.
34
Deicide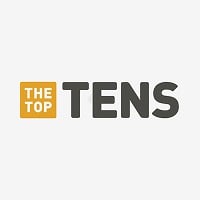 Deicide is an American death metal band formed in 1987 by bassist and vocalist Glen Benton and drummer Steve Asheim. They are known for their blasphemous and satanic lyrics which have resulted in bans, lawsuits and criticisms from religious groups and the public. Frontman Glen Benton is also known for ...read more.
35
Dying Fetus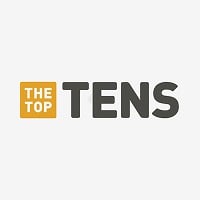 Dying Fetus is an American death metal band originally from Upper Marlboro, Maryland. Formed in 1991, the group is known for their consistently hook-laden song structures, characterized by blast beats, complex riffing, slam riffs and heavy breakdowns.
36
Goatwhore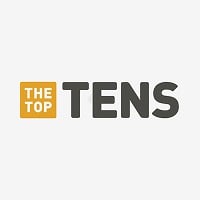 Goatwhore is an American extreme metal band formed in 1997 in New Orleans, Louisiana, United States formed by former Acid Bath guitarist Sammy Duet. Goatwhore is known for their fast-paced fusion of black, death, and thrash metal.
37
Death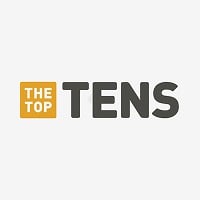 Death was an American death metal band formed in 1983 by Chuck Schuldiner. Death is considered to be one of the most influential bands in heavy metal and a pioneering force in death metal. Its debut album, Scream Bloody Gore, has been widely regarded as the first death metal record, while the band's ...read more.
38
Napalm Death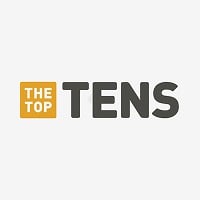 Napalm Death are a British grindcore/death metal band formed in Meriden, West Midlands, England, in 1981. While none of its original members remain in the group, the lineup of vocalist Mark "Barney" Greenway, bassist Shane Embury, guitarist Mitch Harris and drummer Danny Herrera has remained consistent ...read more.
39
Dimmu Borgir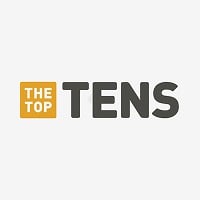 Dimmu Borgir is a Norwegian symphonic black metal band from Oslo, Norway, formed in 1993. The name is derived from Dimmuborgir, a volcanic formation in Iceland, the name of which means "dark cities" or "dark castles/fortresses" in Icelandic, Faroese and Old Norse.
40
Thy Art Is Murder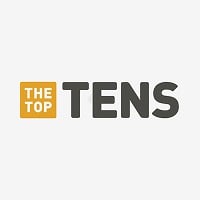 41
Tool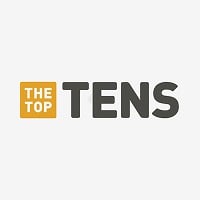 Tool is an American progressive/alternative/post-metal band, that was formed in 1990. ...read more.
Show her the music videos.
42
Rotting Christ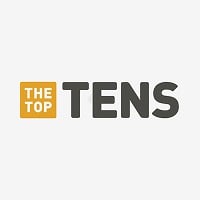 Rotting Christ is a Greek extreme metal band formed in 1987. They are noted for being one of the first black metal bands within this region, as well as a premier act within the European underground metal scene.
43
Darkthrone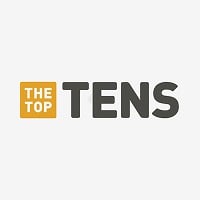 Darkthrone is a Norwegian black metal band. It formed in 1986 as a death metal band under the name Black Death. In 1991, the band embraced a black metal style influenced by Bathory and Celtic Frost and became one of the leading bands in the Norwegian black metal scene. Their first three black metal ...read more.
44
Possessed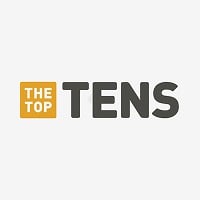 Possessed is an American thrash/death metal band, originally formed in 1983 in the San Francisco Bay Area. Noted for their fast style of playing and Jeff Becerra's guttural vocals, they are routinely called the first band in the death metal genre. Possessed is the sometimes credited with being the first ...read more.
45
Aborted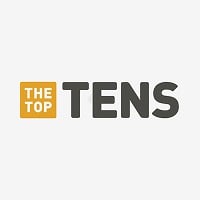 46
Bloodbath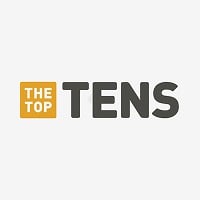 Bloodbath is a Swedish death metal supergroup from Stockholm, formed in 1998. The band has released four full-length albums, two EPs and two DVDs depicting their performances at Wacken Open Air and Bloodstock Open Air.
47
Ghost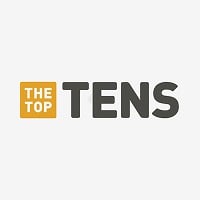 Ghost is a Swedish heavy metal band that was formed in Linköping in 2008. Ghost consists of 5 masked instrumentalists, known as The Nameless Ghouls, and a demonic anti-pope known as Papa Emeritus. They have released 4 studio albums, 1 live album and 2 EPs. Each album brings in a new version of Papa ...read more.
48
Mercyful Fate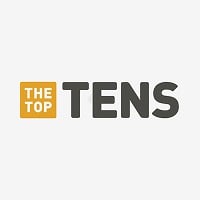 Mercyful Fate was a Danish heavy metal band from Copenhagen, formed in 1981 by vocalist King Diamond and guitarist Hank Shermann.
49
Nocturnus
Show her the album The Key. It's a concept album about a cyborg going back in time to erase Christianity from existence.
50
Vital Remains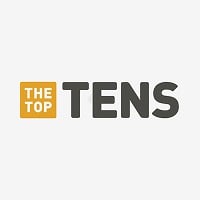 PSearch List
Related Lists

Top Ten Shock Rock Bands
Top 10 Best Metal Music Videos to Shock Mainstream Pop Fans With

Top Ten Metal Songs to Play in Class to Shock People
Top 10 Best Metal Album Covers to Shock Mainstream Pop Fans With
List StatsCreated 21 Feb 2016
53 listings
3 years, 274 days old

Top Remixes

1. Gorgoroth
2. Anal C***
3. Cannibal Corpse
ryanrimmel
1. Abominable Putridity
2. Cannibal Corpse
3. Gorgoroth
CannibalCorpse
Error Reporting
See a factual error in these listings? Report it
here
.