Judas Priest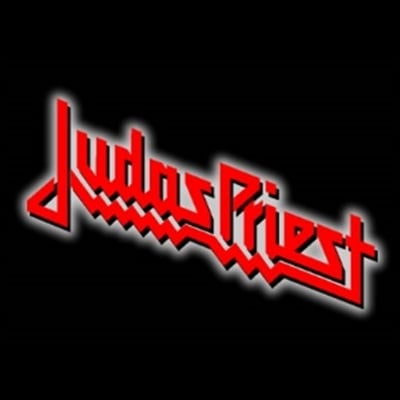 Uploaded by BKAllmighty
Info
Judas Priest are a British heavy metal band that formed in Birmingham, England, in 1969. They are often referred to as one of the greatest metal bands of all time, and are even commonly called "The Metal Gods", after one of the songs on their 1980 album "British Steel". ...
read more
.
Comments
Top
Popular
Newest
First off Rob Halford! Greatest metal vocalist of all time. No doubt about that. Powerful in all aspects. Amazing lead guitars, bass and drums. Lyrics always powerful. My number 1. However all listed here deserve a place. Get in the mood and each one hits that spot. For a all the metal lovers out there you know what I mean. Music is my Holy Grail I bet it is yours as well. How can it not be. Would love some suggested tracks from all you metal heads out there. Thanks guys
Judas priest has great music factors that don't exist in any other metal bands they have the perfect voice of halford the insane drumming of Travis (listen to painkiller and see how good he is) the guitar duo of Downing and Tipton and the great bass of Hill Judas priest is better than any other band on this list you can't duplicate the music judas priest makes
Sabbath created metal. And metal spread into a three-way lyrical diversion- American Badass-type, Humanely Pessimistic and the fantasy-based pagan lyrics. Though the European pagan-lyrics did not flourish with Judas Priest, every other thing about metal was revolutionized with their styles. From dressing to style of music. Every band today has some of Judas Priest in them- this simply proves them being the Metal Gods.
No. Avenged Sevenfold should NOT be in front of Judas Priest. Avenged Sevenfold shouldn't be anywhere NEAR the top ten. Vote Priest! - IronSabbathPriest
Black Sabbath may of created metal, but Judas Priest refined, having memorable hits like breaking the law, painkiller, electric eye, livin' after midnight, you have another thing comin', turbo lover, and so much more. The are also still active today and still incredibly popular. Can't beat the gods of metal, not Metallica, Maiden, or Megadeth. Sabbath would be in a comfortable second.
Just their longevity is enough to make them legend. Crashing through different boundaries and taboos. Not to mention through the different metal genres and experimental area. An unstoppable tour de force, still smashing heads today. They've seen off many pretenders and continue to do so. New album 2013!
Judas Priest are one of the most important and influent bands in the Heavy Metal. And it's my favourite band. Listen to Painkiller, Beyond The Realms of Death, Breaking The Law, Electric Eye, You've got another Thing Coming, Delivering Goods, Devil's Child, Tyrant and NightCrawler... You Won't be regretted!
Very classy and cool rock songs at the beginning of their career and later albums continued to be better and better. It has energy, melody and right amount of insanity thanks to their singer. For me best albums were Sin after Sin, Stained Class, Point of entry and of course Screaming for vengeance
Priest? Not even the top 2? No other band has gone from hard rock, to blues metal, to heavy metal, to glam metal, to thrash metal and stayed strong the whole time. Ram it Down, Hell Bent For Leather, PainKiller, & DEFENDERS OF THE FAITH are quite possibly the 4 best albums ever recorded.
Judas Priest is the only band who is heavy metal all the time... and what is this Metallica being on top of this list, they are good no doubt 'bout that but calling them the best then you gotta be just kidding' yourselves... For the love of Metal Vote for the METAL GODS!
How the hell is x Japan above Judas priest. Judas priest has one of the best metal singers of all time in Rob Halford, best dual guitars in kk downing and glen Tipton, good bass playing and phenomenal drums from Ian Hill and Scott Travis respectively! Vote for these guys!
So, when Halford left Judas Priest, what do you think he did in his spare time? He jumped onboard the thrash locomotive with his band, Fight. And War of Words is well worth a listen Priest fans, because if you like a bit of melody with your Exodus, then it's not bad. The 2nd album was forgettable, though.
Judas Priest - apart from Metallica - are the only band you can't speak badly about. Their fans are respectful, unlike their compatriots, and they are a quality metal band.
They truly are the sad wings of destiny if Judas Priest can't ascend to either number 2 OR number 3 at the very least.
As for the band themselves: innovative, diverse, technically sublime and the vocals of Rob Halford binds all the brilliance together in a way unequaled by any other renowned Metal based vocal range.
Their music has evolved over the years with metal, it hasn't been stagnant like so many other bands have been; the Priest are seemingly not hindered by the fear of change.
Sabbath, Priest, Maiden, Metallica, Slayer, Sepultura.. In that order.. NO QUESTION! Avenged Sevenfold, Slipknot and Disturbed don't even belong in the discussion.
I agree don't get me wrong huge Metallica fan but they have nothing on Maiden Metallica has not had a good album since saint anger Maiden number one then JP any metal head knows this even my little brothers know this and their only 17 and 16.
Judas Priest have the most different repertoire that I've ever seen, they can do lots of different types of metal, hard-rock, heavy metal, speed metal, glam metal and veru good ballads such as Night Comes Down, you take an album and it's different than the others and good as the others, and you can't extract singles easily because their songs are all excellent.
Halford is THE voice of metal! KK AND Glenn backing him up seals the deal. You people heard breaking the law on the radio and think you know Priest. I'm talking about Screaming For Vengeance, Saints In Hell, Victim Of Changes, and countless others to hard for radio. Give em a listen, crank it up, replace your shattered windows, and vote for JUDAS PRIEST!
By far my favorite band period. Plus I think Rob has the greatest quality voice out there. All the way from Rocka Rolla to Nostradamus. Go check out his vocal rang in the song "Dying To Meet You / Hero Hero. "
Sabbath invented metal; Priest perfected it. No other band was making dual guitar compositions like them until they came around. Judas Priest set the blueprint for what the modern metal band would eventually be.
Wow why is this emo crap polluting this list, we need real metal. Judas Priest, Slayer, Megadeth, Death, Anthrax, Iron Maiden, Venom, Sodom, Kreator, and the 100s that I haven't named
... Gods of metal... Look up the definition for god if you still think Metallica is better. Just because Metallica has "metal" in their name doesn't mean they're the best. - jewunit69
#1 - Judas Priest. #2 -?

Don't get me wrong, there are a bunch of other great metal acts out there, such as Iron Maiden, Sabbath, and anything with Dio in it. But there is only one band worthy of the title "Metal Gods. "
Judas Priest is number 1, hands down, without question the best metal band there ever has been and will ever be. No other band has rivaled their pure artistic raw talent.
Priest of Maiden... how can you not love Painkiller... how can you not love Aces High... uh oh here come Anthrax to kick both their asses. - fireinside96