Lamb Of God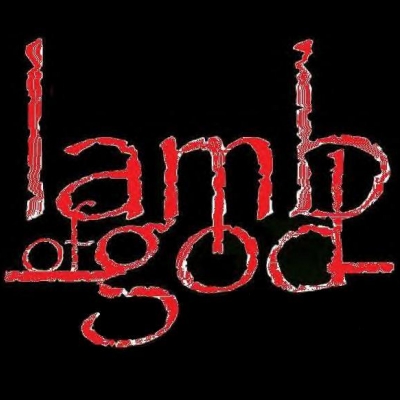 Found on wallpapercave.com
Info
Lamb of God is an American heavy metal band from Richmond, Virginia. Formed in 1994, the group consists of vocalist Randy Blythe, guitarists Mark Morton and Willie Adler, bassist John Campbell, and drummer Chris Adler.
Comments
Top
Popular
Newest
Why? Lamb of god SHOULD BE IN THE TOP 10, at least. What Lamb of God did for the metal outlet is unbelievable. What is Disturbed doing up there? They are nice but please we are talking about Lamb of God. There is a difference when lamb of god performs live and when other bands perform live. Do you guys even know about metal? Most probably there are a butt load of people in this list who think that listening to a song or two of a band makes them a die hard fan and hence, they voted for them. Lamb of god the best at least in their arena of metal that is Groove. Where the heck is Opeth? This List, I believe, is crappy.
Randy's voice is by far the best of them all. Lamb of God is the first band I listen to ALL the songs and love them ALL. Even if I like Slipknot, Metallica, Gojira, System of a Down, etc... I don't like all there songs/albums, sometimes I only like 2 songs and skip all the others. Lamb of God is just the greatest band man.. You can't say one song is bad, even the most repetitive and meaningless one will give you thrill just with the good riffs, Randy's screaming or Chris Adler's drum skills. Seriously, try it, if you don't like them, I assume I may be wrong about their talent :3
When pantera broke up metal died, but from the ashes rose lamb of god. I'm not saying lamb of god are some sort of pantera cover, knock off band because lamb of god sound completely different to pantera. Lamb of god are the pioneers of metal today. Bands like lamb of god, devildriver, slipknot, machine head and even some bands of other genres like suicide silence, hate eternal, dimmu borgir and even bands like Avenged Sevenfold are the leaders of heavy metal today.
such extremely talented bands who make such meaningful music, yet keeping it very heavy are not easy to find. they have and ultimate drummer, an ultimate vocalist, stunning lyrics, and some really really mean, monstrous riffs! one of the greatest ever bands and definitely the greatest band of the past decade!
Lamb of god is amazing, which brings a couple questions such as why is grunge such as nirvana on a metal list (granted its a form of rock but not metal), and why is bullet for my valentine on this list at all and above such bands as LOG and disturbed, they are hands down whiny emo... Not metal
Lamb of God is the best metal band in current scene as they are are the only band who represents metal in its purest form compared to any other band out there. And this is 2012. They are also one of the best band live. The kind of energy they generate is just unbelievable.
Definitely deserve top 10, the best band to come out of the 2000's Avenged Sevenfold, Linkin Park and slipknot are not metal! Lamb Of God is one of the most talented bands ever, the 80s had Metallica, 90s had pantera and 2000s have lamb of god. One of the best bands of all time in my opinion
Lamb of God rolls and smokes slipknot, Avenged Sevenfold, disturbed, and definitely bullet for my valentine. Also the list of best metal bands should be put together by people that are older than 12.
My favorite band of all time next to Death. The most metal meta band and one of the heaviest overall, they are a hell of a lot better than any other metal band of our current time. Just listen to Laid To Rest, Hourglass, Ruin, Pariah and much more.
Lamb of God is REAL modern metal. I'll tell you what's most certainly NOT real metal which are higher on this list: Bullet for my Valentine, Slipknot, Disturbed, System of a Down, and Avenged Sevenfold, ESPECIALLY Bullet for my Valentine and A7X.
This band shouldn't be 14th. The music they make is real metal, their songs and lyrics are very powerful. Their riffs are the very best there is. They have the best front-man ever and their drummer is awesome. The best band to see live.
Lamb of God should be at least higher than SLIPKNOT.. I think the way they deliver there Music... And Randy I think is One Of a Kind.. I Super Love them... ROck on LAMB OF GOD m/ -_- m/
This band is so awesome no other band is better than this bow to the LAMB OF GOD those songs that vocalist that drummer those guitarists and that awesome bassist make this band the best band in this holy world... !
I can't stop listening to this band. Almost every song is perfect and so heavy. Lyrics and vocals by Rendy are great I'm keen on them
Lamb of god is an amazing band, however not sure their genre is metal. It should be groove/thrash metal in which they are surely number 1. Just listen to KING ME, DESCENDING, GHOST WALKING TO KNOW THE TRUTH,
Its maybe because they're groove metal that you think they aren't really metal.
This band should be 1. It said best metal bands not best wannabe metal bands like Metalica and KoRn and black sabbath and ozzy ozbourne. where's Motrican and Galhammer
No one can ever compare to this band. This band would have been much better than Metallica and slayer if they had been formed 30 years ago;)
The reason why LOG is different with another bands?...they have a great drummers and Megadeth realise that!, Remember! ; "No Chris Adler, No Party"
Lamb of God is an interesting and cool band, with more melodic songs and they are better than Avenged Sevenfold or Dream Theater. Not number 1 But at least Top 5.
Lamb Of God is the best band in the world they deserve to be top 10. And Why Lamb Of God is behind COB they are by far superior than COB and Metallica.
Are you kidding me? Lamb Of God is one of the most successful and ground breaking metal bands to achieve fame in the 21st century, with groovy guitar riffs, complex yet rhythmic drums, thumping bass lined, and vocals that are worthy of sacrifice, the fact that Lamb of God aren't in the within the top ten is nothing short of an insult to metal
LOG should be top 5 on this list uber-talented drummer and guitarists plus versatile lead singer not to mention remarkable song writers
They are simply a great, underrated metal band that deserves greatness. They play near identically to the studio album when they play live and they produce delicious songs.
Yeah, I've learned there actually was/is a Groove Metal scene. Personally, I still think it's thrash, but I get the pedantry.
Seriously lamb of god has been awesome since before they were lamb of god. Start with their burn the priest and go from there to metal heaven