Best Metal Bands
The Contenders: Page 10
181
Skid Row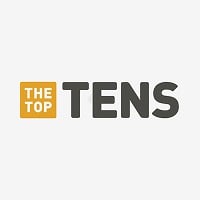 Skid Row is an American heavy metal band, formed in 1986 in Toms River, New Jersey. They were very successful in the late 1980s and early 1990s, with their first two albums certified multi-platinum.
Some one had to and they are an amazing band x
This one of the greatest rock band in the history of music..
They were great in the late '80s, early '90s
The best glam metal band - SoldierOfFortune
V 4 Comments
182
Babymetal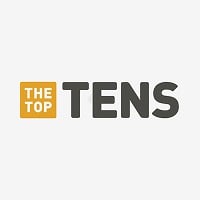 Babymetal is a Japanese metal idol band. Their line-up consists of Suzuka Nakamoto as "Su-metal", Yui Mizuno as "Yuimetal", and Moa Kikuchi as "Moametal".
These guys and girls should be at the top of this list. (444 as of this post) The backing group are some of the most talented musicians to come out of Japan or anywhere else, for that matter. The girls are unbelievable performers considering their age. The real magic happens at their live performances. They just rock! Go Su-Metal!
Their unique approach and various challenges to many types of metal music have created many opportunities to start listening to metal musics for younger generations, and they should be more popular for the future of metal music!
Unique and refreshing, though some like to write them off as a gimmick, over the years however they have proven that they are here to stay and are steadily gaining fans and respect, even in the sometimes harsh Metal community. Big names like Rob Zombie, Metallica and Rob Halford(Judas Priest) have expressed their support for this new phenomenon.
Yes, BABYMETAL is not "purely metal" but that doesn't take anything away from it's charm. Their music is refreshing, bringing heavy metal music together with "kawaii" as the girls have explained. And their live shows are just amazing. Seeing them live is definitely on my bucket list. If you haven't yet listened to them: Just embrace the kawaii. KITSUNE UP!
V 18 Comments
183
Queensryche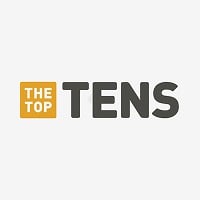 Queensrÿche is an American heavy metal band formed in 1982 in Bellevue, Washington, out of the local band the Mob.
Queensryche is the greatest! Mostly before they lost Chris Degarmo but whatever... Geoff tate has wonderful vocals and range. Listen to Queen of the reich then listen to Silent lucidity that's pretty much how wide of a range this guy has. Oh yeah also operation mindcrime was their best album!
Mindcrime has got to get SOME love! - suhlevy
Yes! A mighty prog metal outfit. I'd go do far as to say 'Rage For Order' is their best, despite 'Operation Mindcrime' being one of the greatest albums of all time. 'Empire' broke them commercially, and they were enormous then, but arena rock wasn't Queensryche's place. 'Promised Land' delivered, then the great de Garmo left, and that was it, for me at-least.
Todd is way better sounding than Tate.
V 5 Comments
184
Falling in Reverse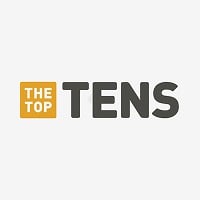 Falling in Reverse is an American post hardcore band from Las Vegas, Nevada, formed in 2008, signed to Epitaph Records.
They're amazing. Songs, lyrics, especially lyrics and Ronnie's screams... - Marvel_1William
Best modern rock band - Marvel_1William
HAHAAHA! Are you serious?
185
Immortal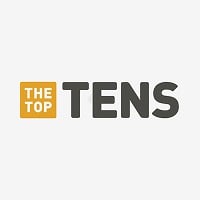 Immortal is a black metal band from Bergen, Norway, founded in 1990 by frontman and guitarist Abbath Doom Occulta and former guitarist Demonaz Doom Occulta.
Immortal and many great black metal bands so low?
Black metal legends that are way too low on the list
All Shall Fall is the best song ever.
V 1 Comment
186
Apocalyptica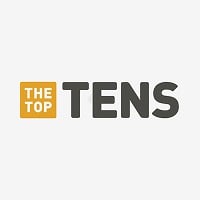 Apocalyptica is a Finnish metal band from Helsinki, Finland formed in 1993. The band is composed of classically trained cellists Eicca Toppinen, Paavo Lötjönen, and Perttu Kivilaakso and drummer Mikko Sirén.
If you love both classical music and metal (as I know many metallers do), you will find Apocalyptica absolutely great and original. How many metal bands are there that just use cellos and kick ass? I wouldn't dare putting them on the top ten places, as they are way too eccentric to common understanding of metal, ok. Yet they are brilliant in their kind. It's a shame that they stand at place 96, so grossly underrated.
How about Kronos Quartet? Their soundtrack to Requiem For A Dream is even more unnerving than the movie.
187
Draconian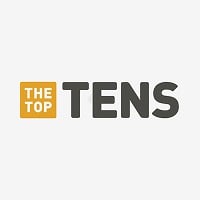 This is hands down one of the better of the new bands of the past decade the burning halo really showed that this highly talented band is looking to take over the goth/doom metal crowd I would say they are the best goth metal doom metal band out there bar none. - the_winds_of_mayhem
Draconian is the best GOTHIC/DOOM METAL band - Angra-Mainyu
188
We Came As Romans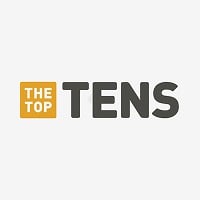 We Came as Romans (abbreviated as WCAR) is an American metalcore band from Troy, Michigan, formed in 2005. The band has gone through one name change and multiple lineup changes, and signed to Albany, New York label Equal Vision Records in 2009. We Came as Romans is managed by Outerloop Management and ...read more.
I fell in love with this band the first time I heard one of their songs. Every single one of their songs has genuine lyrics and very catchy music. By far one of my favorite bands. They're right up their with Memphis May Fire :D
Damn! Even I have to admit that I like this boy band if Metalcore. They're puerile, sickeningly positive, and everything I loathe. Yet, when I put 'Understanding What We've Grown To Be' in the tray, it's just so heavy and catchy, that I can't help myself. I even have their dvd. I'm a moral disgrace.
This band is the greates band in the world I they have really good lyrics to all there songs
V 1 Comment
189
Alestorm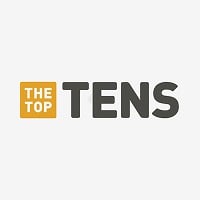 Alestorm is a heavy metal band originally from Perth, Scotland. Their music is characterized by a pirate theme, and as a result they have been dubbed a "pirate metal" band by many critics and their fanbase.
Keelhauled, Sunset on the Golden Age, Leviathan, Captain Morgan's Revenge, Chronicles of Vengeance... I could list every song by them. They're all fantastic.
Three words: Scottish pirate metal.
I agree, these guys are awesome!
Very good!
V 5 Comments
190
Die Arzte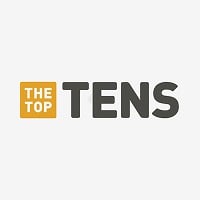 Die Ärzte (German for "The Doctors"), is a German rock band currently consisting of Farin Urlaub (vocals, guitar, bass), Bela B (vocals, drums, guitar) and Rodrigo González (vocals, bass, guitar, piano), that formed in 1982 in Berlin. ...read more.
191 Anthem
192
Krokus
Europe's answer to AC/DC, though 'Headhunter' was light metal. I bought that with my allowance when I was 12. Sue me.
Hell yeah. 'Headhunter' was the business. One of my first. 'Eat the Rich' is great.
193
Amaranthe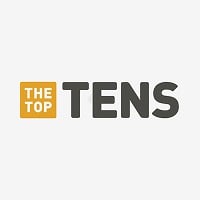 Amaranthe is a Swedish heavy metal band notable for having three lead vocalists: Elize Ryd, Jake E. Lundberg, and Henrik Englund Wilhemsson, each presenting a different vocal style. Their second album, The Nexus, reached 6th on Swedish charts, 4th on Finnish charts, and reached a peak of 12th on the ...read more.
Who was the stupid who put this here... A yes, they a have a lobotomy! In My Live I Ever Heard So Crappy Bored Commercial Stupidity Joke Of Music And Greedy Losers, this is not fusion of music Amaranthe is an excretion of sounds for making money...
Have you peole even seen the light. This is the best metal band and the best band overall. I had to add this to the list it's a shame how underrated they are! Go listen to the Nexus and Afterlife and your perspective on metal will be changed forever!
Modern Metal Sound
194
Toxic Holocaust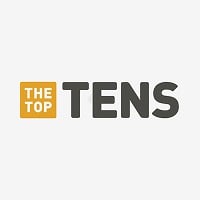 Toxic Holocaust is an American black/thrash metal band from Portland, Oregon, formed in 1999. The band has gained notoriety among the thrash metal community, and is arguably one of the most popular modern thrash metal bands. Toxic Holocaust also gained attention when their song "Bitch" was featured ...read more.
Perfect blend of speed and thrash metal like motorhead, sodom, slayer and early Metallica, with punk like bad brains nofx elements in it, and black thrash vocals similar to sodom, kreator. Perfection
195
Make Them Suffer
Great band. Also to the other guy who commented here; they are not black metal! They are symphonic deathcore with strong black metal influence. Also I agree that they should be ahead of BVB, who suck, but Twisted Sister is actually decent unlike BVB, so they shouldn't be ahead of them because of their influence on metal.
Instrumentally they are black metal but with the vocals and ferocity of deathcore. These guys are way more talented than crappy bands above them like BVB and Twisted Sister
V 1 Comment
196
Attila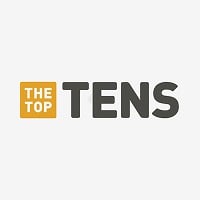 Attila is an American metalcore band from Atlanta, Georgia, formed in 2005. Frontman Chris Fronzak started the band in high school and, not wanting to use typical death metal terms, adopted the name from Attila the Hun, which he came across in a book.
Um... Is this even a question? It's like taking rap, which is garbage, and adding heavy ass metal to it, making it not garbage. If you can fix garbage, you're pretty ' good!
Well, the worst band on the planet, Limp Bizkit, combined...wait...garbage with garbage. My bad.
197
Pig Destroyer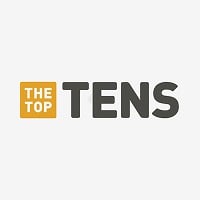 Hardcore? Sick beats? I'll throw on my Vanilla Ice happy pants and techno the night away with ya' like it was 1990. Awesome!
These guys are hardcore, have sick beats, and overall are awesome!
V 1 Comment
198
Die Toten Hosen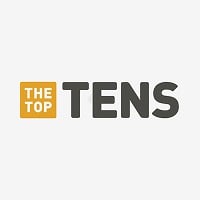 Die Toten Hosen is a German rock band currently consisting of Campino (vocals), Andreas von Holst (guitar), Michael Breitkopf (guitar), Andreas Meurer (bass) and Vom Ritchie (percussion), that was formed in 1982. ...read more.
Punk? Metal? What's the difference? :-) - TinU
199 Keep of Kalessin
200
Kamelot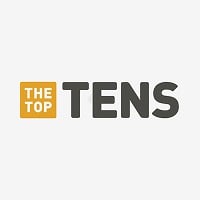 Kamelot is an American power metal band from Tampa, Florida, formed by Thomas Youngblood and Richard Warner in 1991. The Norwegian vocalist Roy Khan joined for the album Siége Perilous, and shared songwriting credit with Youngblood until his departure in April 2011. On June 22, 2012, Youngblood announced ...read more.
Should be so much higher! The unique blend of power metal and Symphonic sets Kamelot so much farther above where they've been ranked on this list.
You have got to be kidding me?! This has got to be a joke! They have got to be in the top 25! - Raya
They need to beside sonata on the list it's a shame that they or so low at this time
Such a great band...
V 10 Comments
PSearch List
Recommended Lists
Related Lists

Best Heavy Metal Bands

Best Nu-Metal Bands

Best Female Fronted Metal Bands

Top 10 Power Metal Bands

Greatest Progressive Metal Bands
List Stats
51,000 votes
732 listings
10 years, 130 days old

Top Remixes (339)

1. Iron Maiden
2. Black Sabbath
3. Megadeth

andrewgabel

1. Iron Maiden
2. Metallica
3. System of a Down

Jarbas6

1. Metallica
2. Black Sabbath
3. Death

MetalLover666
View All 339
Posts
bobbythebrony
How I got in to Heavy Metal
visitor
Error Reporting
See a factual error in these listings? Report it
here
.