Best Metal Bands
The Contenders: Page 10
181
Make Them Suffer
Great band. Also to the other guy who commented here; they are not black metal! They are symphonic deathcore with strong black metal influence. Also I agree that they should be ahead of BVB, who suck, but Twisted Sister is actually decent unlike BVB, so they shouldn't be ahead of them because of their influence on metal.
Instrumentally they are black metal but with the vocals and ferocity of deathcore. These guys are way more talented than crappy bands above them like BVB and Twisted Sister
V 1 Comment
182
Apocalyptica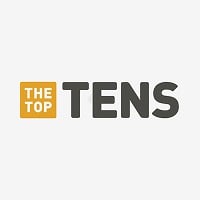 Apocalyptica is a Finnish metal band from Helsinki, Finland formed in 1993. The band is composed of classically trained cellists Eicca Toppinen, Paavo Lötjönen, and Perttu Kivilaakso and drummer Mikko Sirén.
If you love both classical music and metal (as I know many metallers do), you will find Apocalyptica absolutely great and original. How many metal bands are there that just use cellos and kick ass? I wouldn't dare putting them on the top ten places, as they are way too eccentric to common understanding of metal, ok. Yet they are brilliant in their kind. It's a shame that they stand at place 96, so grossly underrated.
How about Kronos Quartet? Their soundtrack to Requiem For A Dream is even more unnerving than the movie.
183
Attila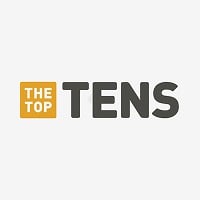 Attila is an American metalcore band from Atlanta, Georgia, formed in 2005. Frontman Chris Fronzak started the band in high school and, not wanting to use typical death metal terms, adopted the name from Attila the Hun, which he came across in a book.
Um... Is this even a question? It's like taking rap, which is garbage, and adding heavy ass metal to it, making it not garbage. If you can fix garbage, you're pretty ' good!
Well, the worst band on the planet, Limp Bizkit, combined...wait...garbage with garbage. My bad.
184
Die Arzte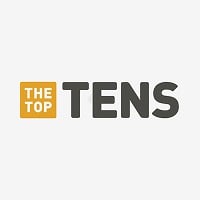 Die Ärzte (German for "The Doctors"), is a German rock band currently consisting of Farin Urlaub (vocals, guitar, bass), Bela B (vocals, drums, guitar) and Rodrigo González (vocals, bass, guitar, piano), that formed in 1982 in Berlin . ...read more.
185
Pig Destroyer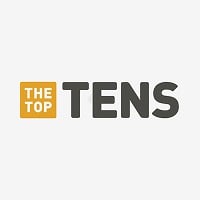 Hardcore? Sick beats? I'll throw on my Vanilla Ice happy pants and techno the night away with ya' like it was 1990. Awesome!
These guys are hardcore, have sick beats, and overall are awesome!
V 1 Comment
186
Dimmu Borgir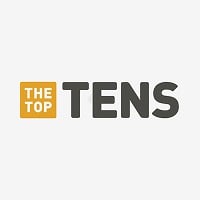 Dimmu Borgir is a Norwegian symphonic black metal band from Oslo, Norway, formed in 1993. The name is derived from Dimmuborgir, a volcanic formation in Iceland, the name of which means "dark cities" or "dark castles/fortresses" in Icelandic, Faroese and Old Norse.
Dimmu makes Behemoth look like Hannah Montana. -
Want to break up the monotony of "metal" you hear all over today throw a track on Dimmu on and let the metal commence.
I'd give it to Hannah before Dimmu, provided it's legal.
Every single track they play gives me goosebumps 63 is nothing... They are the kings of death metal
V 1 Comment
187
Die Toten Hosen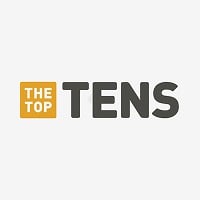 Punk? Metal? What's the difference? :-) - TinU
188 Keep of Kalessin
189
Anal C***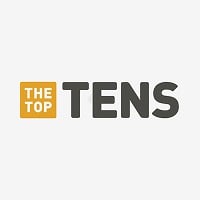 Anal C*** was an American grindcore band founded by vocalist Seth Putnam in 1988. The band is known for their highly offensive lyrics which included themes of misogyny, homophobia, racism, Nazism, antisemitism, and schadenfreude. Their music has received negatively by critics, which the band stated ...read more.
Cancer - Neonco31
190
Nevermore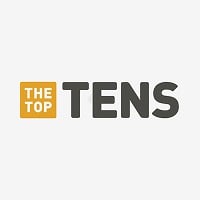 Nevermore is an American progressive metal band from Seattle, Washington. Formed in 1991, they are known to incorporate elements from various styles such as power metal, modern hard rock, classic heavy metal and technical thrash metal. The band has been on hiatus since 2011, due to personal issues between ...read more.
191
Kamelot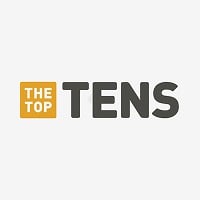 Kamelot is an American power metal band from Tampa, Florida, formed by Thomas Youngblood and Richard Warner in 1991. The Norwegian vocalist Roy Khan joined for the album Siége Perilous, and shared songwriting credit with Youngblood until his departure in April 2011. On June 22, 2012, Youngblood announced ...read more.
Should be so much higher! The unique blend of power metal and Symphonic sets Kamelot so much farther above where they've been ranked on this list.
You have got to be kidding me?! This has got to be a joke! They have got to be in the top 25! - Raya
They need to beside sonata on the list it's a shame that they or so low at this time
Such a great band...
V 10 Comments
192
Deftones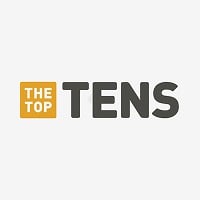 Deftones are an American alternative metal band from Sacramento, California. The band, which was founded in 1988, consists of Chino Moreno, Stephen Carpenter, Frank Delgado, Abe Cunningham and Sergio Vega.
You have got to be kidding me... I can't even see Deftones on this list as far as I know. This is an outrage. They deserve to at least be in the top 5. If I had to vote the top 5 alt-metal bands today, they would have to be:
1. Deftones/Tool
2. System of a Down
3. Nine Inch Nails
4. Queens of the Stone Age
5. The Fall of Troy
Again, Deftones have better be in the top 10s, or else.
I just have one thing to say. How come one of the greatest metal bands nowadays is in the 193th place in this list. I mean, how is it possible that one of the few bands ever that hasn't one bad song can be in such a bad place.
They are way better than 187th place come on!
One of the best bands ever.
V 3 Comments
193
Armored Saint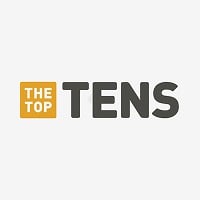 Armored Saint is an American heavy metal band, formed in 1982 in Los Angeles, California. Since 1990, the band has consisted of John Bush on vocals, Joey Vera on bass, Jeff Duncan on guitar and the Sandoval brothers, Phil and Gonzo on guitar and drums, respectively.
194
Gamma Ray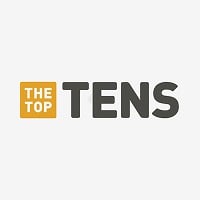 Gamma Ray is a power metal band from Hamburg, northern Germany, founded and fronted by Kai Hansen after his departure from the German power metal band Helloween.
Kai and crew need to be higher on the list!
A very underrated band that in my personal opinion are better than the metal giants such as Slayer, Megadeth and hell even Black Sabbath
Kai hansen is the good of power metal.
Gamma Ray is a very Creative band
195
Aerosmith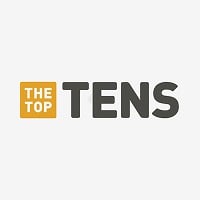 Aerosmith is an American rock band, sometimes referred to as "the Bad Boys from Boston" and "America's Greatest Rock and Roll Band".
No, they're just pretty.
Pretty bloody ugly.
There pretty good.
Not metal.
V 2 Comments
196
Uriah Heep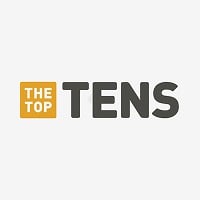 Uriah Heep are an English rock band formed in London in 1969 that was one of the top rock bands in the early 1970s. Twelve of the band's albums have made it to the UK Albums Chart (Return to Fantasy reached No. 7 in 1975). Uriah Heep's distinctive features include a massive keyboard sound, strong vocal ...read more.
One of the first bands to bring powerful riffs. - zxm
What! This was the band that inspired Metallica
V 2 Comments
197
Artcell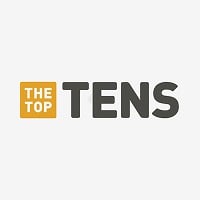 Artcell is a Bangladeshi progressive metal band formed in October 1999. According to The Daily Star, a leading English national daily, Artcell is "one of the leading bands of the country".
This is a pure metal band. They play progressive metal, all along with other genres of rock. And it is also in the "Encyclopaedia Metallum". So no doubt that they are a metal band. They should be higher than 312. - zxm
I like them more than Metallica. - zxm
V 4 Comments
198
Dir en grey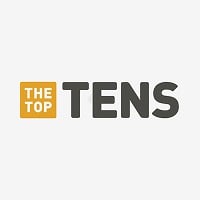 DIR EN GREY is a Japanese metal band formed in 1997 and currently signed to Firewall Div., a sub-division of Free-Will.
What world do we live in today where dir en grey is number 42 Metallica I only like their stuff from the 90's the rest sucks vote for dir en grey its the best band ever. Oh and how is nirvana metal what that's just weird
A few of these positions come at shock. Dream Theater at 14th is one of them but Dir en grey at 42nd, now that isn't right.
WHY IS DIR EN GREY SO LOW ON THIS LIST? They deserve to be in the top15. Kyo is the best singer I ever heard. They are better than bullet for my valentine and Linkin Park. And by the way, Dream Theater is better than slipknot or Metallica.How can people put slipknot 10th place but put Dimmu Borgir or Opeth below the 20th place.Slipknot is one of my favorite bands but we need to be more realistic,they haven't as much as some other bands. And please, stop voting for your favorite bands just because you love them. Look further than this.I know people don't look so low on the list, but if you're reading this listen to Dir En Grey and dream theater and then vote. They are two of the most melodic bands I heard. (After listening to dir en grey songs, read the meaning of the lyrics if you don't understand Japanese)
Kyo's vocal range is legendary and their innovative, experimental style is the first of the entire metal genre.
V 4 Comments
199
Edguy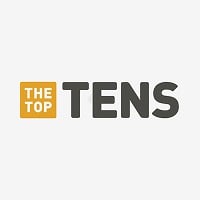 V 3 Comments
200
Static X
'Wisconsin Death Trip' was a winner for me, the rest? Take it or leave it.
Take it
PSearch List
Recommended Lists
Related Lists

Best Heavy Metal Bands

Best Nu-Metal Bands

Best Female Fronted Metal Bands

Top 10 Power Metal Bands

Greatest Progressive Metal Bands
List StatsUpdated 23 Jul 2017
48,000 votes
712 listings
10 years, 10 days old

Top Remixes (331)

1. Iron Maiden
2. Rainbow
3. Overkill

DarkenedBrutality

1. Black Sabbath
2. Iron Maiden
3. Slayer

ryanrimmel

1. Iron Maiden
2. Black Sabbath
3. Slayer

Megatallica123
View All 331
Posts
bobbythebrony
How I got in to Heavy Metal
DarkenedBrutality
Error Reporting
See a factual error in these listings? Report it
here
.