Best Metal Bands
The Contenders: Page 15
281
Misfits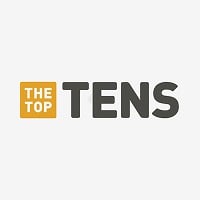 Misfits are an American Horror Punk band often recognized as the progenitors of the horror punk subgenre, blending punk rock and other musical influences with horror film themes and imagery.
not my favorite band but it deserve a vote, Why? listen to songs like london dungon, last caress, we are 138 or astro zombies. they influenced almost every METAL and punk bands so that's why they deserve a vote.
They are amazing, but they shouldn't be on here because they are PUNK! PUNK NOT METAL!
What is wrong with you people misfits is top 20 at least
282
Candlemass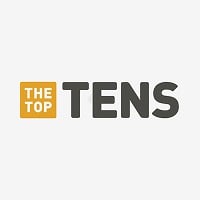 Candlemass is an influential Swedish doom metal band established in Stockholm 1984 by bassist, songwriter and bandleader Leif Edling and drummer Matz Ekström.
Seriously? 125th place? Are you kidding me? Candlemass has done more than quarter of bands in this list taken together. At least more than Linkin Park and Mudvayne.
I have just noticed that the bands get increasingly better the lower down this list you go. Hmm interesting... - LadyBanshee
Yeah, but who's heard of Marconi and co.? Top quality doom metal though.
283
HIM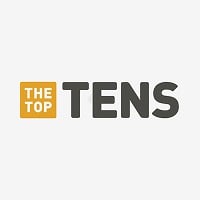 HIM is a rock band from Helsinki, Finland. The band was formed in 1992 by vocalist Ville Valo, and bassist Mikko "Migé" Paananen, under the name His Infernal Majesty.
Yeah, it's likeable gothic rock. Provided you like goth and rock. Goth rockers like goth rock. All rock goth, for goth's sake, otherwise all those black fingernail-painted folk may take to scarification - again.
This is NOT metal. - Metal_Treasure
I understand HIM not being in the top 20-30 but this low!? Ville Valo is amazing.

And A7X deserves to be that high on the list... Synyster Gates and the Rev, 'nough said.
Can 't understand why they aren't higher on the list one of my favourites all time
284
Strapping Young Lad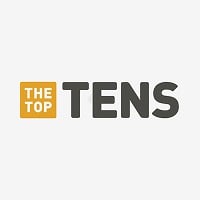 Strapping Young Lad was a Canadian extreme metal band formed by Devin Townsend in Vancouver, British Columbia in 1994. The band started as a one-man studio project; Townsend played most of the instruments on the 1995 debut album, Heavy as a Really Heavy Thing.
Epic band, so much raw anger and passion and brutality. True metal gods. Furthermore they have a unique sound and brilliant musicianship. An underrated gem of modern metal music, with some two of the greatest metal musicians of all time, Gene Hoglan and of course Devin Townsend. The reason they're not higher up I guess is that they're not as famous as say, Slayer, Pantera and Avenged Sevenfold. But I think SYL are way better
By far better than most bands on this list. They would be in my top 5. If you don't know them definitely check them out NOW!
212 place? What a shame. They may not be well known but Devin Townsend is really talented! I just want to shout: Bring me rain!
All day!
City is one of the best metal albums of all time! It makes Slayer's Reign in Blood sound like Miley Cyrus's Bangerz. - SYLFan1234
V 2 Comments
285
Demon Hunter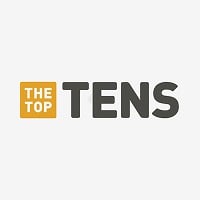 Honestly, this should be in the top ten. I don't even listen to a lot of metal but I love this band. And that's saying a lot since I usually don't like the screaming. The only reason they are this low is because they're a Christian band so they're not as popular. Not a true representation of their talent whatsoever. They have such a unique approach to their music and the singer has a very awesome and cool voice that's like no other. They don't just scream like crazy, add some instruments and call it a song, like many other bands. Also, they definitely should be way ahead of Thousand Foot Krutch and Red since those bands are rock bands. Demon Hunter is an actual metal band.
Its a good band
286
Armored Saint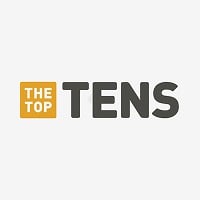 288 Heaven & Hell
289 Bridgefallen Prophecy
290 44 Magnum
291
Dead End
the 80s legendary japanese influential metal band dead end has returned - ronluna
293
Protest The Hero
one of the best metal band their age I've seen evaa! 3 albums while beeing teenagers amazes me most! P. S. Luke, your the best!
Better than Bullet for sure. In every way. Pick one.
V 1 Comment
294
Jane's Addiction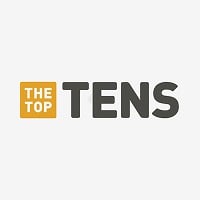 Jane's Addiction is an American rock band from Los Angeles, formed in 1985. The band consists of Perry Farrell, Dave Navarro, Stephen Perkins and Chris Chaney.
I liked them, but are they metal? Sheesh! I'll have to drag out Ned's Atomic Dustbin as well.
295
Karnivool
Classy Australian heavy progressive/rock/metal. Their songwriting skills, musicianship, and vocalist are world class.
V 1 Comment
296
Myrath
this the best metal band in tunisia and africa - sadok
V 1 Comment
298
Running Wild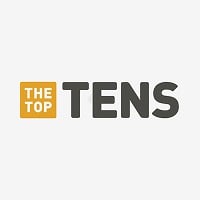 I can see that all of you do not know anything about music. I was Iron Maiden's fan for a lot of years and I could see that there isn't another band which can be so awesome. Until the time which found Running Wild. This moment I realise that there is another one perfect band like Iron Maiden. Now Running Wild and Iron Maiden is at the same place in my heart. And do you know why? Very simple you can recognise that if you hear this band. If you want Power-Pirate Metal you will find it on Running Wild. With very fast and awesome melodies. Running Wild's Song are so perfect like Iron Maiden's. Just hear them, and you will remember me!
Power Pirate Metal? Damn, I'm there!
Running wild is second on my personal top 10 metal bands right after Iron Maiden. I recommend Running Wild old and best albums like port royal, death or glory, black hand in, Pile of skulls and fast style Masquerade album to all lowers of melodic power or heavy metal.
I can't believe this band is so unknown that it ends on the end of list
V 1 Comment
299
Ensiferum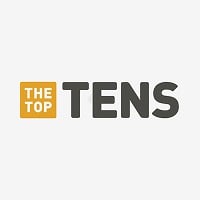 Ensiferum is at 292 this makes me want to cry they should be right up there with Amon Amarth if not higher songs like token of time, victory songs, lai la lai la hai, unsung heroes, warrior without a war, little dreamer, and guardians of fate are just some of their best songs. Easily one of the greatest Viking metal bands of all time.
Hell yes they shake the heavens
297? Ensiferum? Best Vikingmetal Ever!
Hear songs like: lai lai hei, hero in a dream and Guardians of fate
V 2 Comments
300
Paradise Lost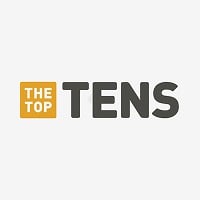 Paradise Lost are a gothic metal band that formed in 1988 in Halifax, England and are considered by some to be one of the pioneers of the death/doom genre and of the gothic metal genre.
Because they helped to pioneer the beauty and the beast vocals and gothic metal and I think they should be in the top 30 or higher
ONE OF THE BEST METAL BANDS - period. Do yourself a favour and listen to these guys. Just AWESOME!
Yes. I recently purchased their live dvd, and it's good. Long overdue.
What the hell happened to this band popularity wise? I remember they were huge in the 90s and early 00s. They even played their stuff on MTV. I can't believe that crap band Katatonia, who said themselves that they were influenced by this band, and that soulless wank rubbish band Opeth are rated higher. Icon and Draconion Times are essential albims.
PSearch List
Recommended Lists
Related Lists

Best Heavy Metal Bands

Best Nu-Metal Bands

Best Female Fronted Metal Bands

Top 10 Power Metal Bands

Greatest Progressive Metal Bands
List StatsUpdated 23 Jun 2017
47,000 votes
711 listings
9 years, 345 days old

Top Remixes (331)

1. Iron Maiden
2. Rainbow
3. Overkill

DarkenedBrutality

1. Black Sabbath
2. Iron Maiden
3. Slayer

ryanrimmel

1. Iron Maiden
2. Black Sabbath
3. Slayer

Megatallica123
View All 331
Posts
bobbythebrony
How I got in to Heavy Metal
DarkenedBrutality
Error Reporting
See a factual error in these listings? Report it
here
.