Best Metal Bands
The Contenders: Page 15
281
Soulfly
Max Cavalera is the President of Metal. Soulfly, Sepultura, and Cavalera Conspiracy are on heavy rotation on my iPod and my car stereo.
Max hedges his bets too much. If you're a pioneer of thrash - which he is - then you can't dance to the beat of derivative nu-metal. Yes, Soulfly have created both top thrash albums and, in my opinion, crap nu-metal albums. He's human, like the rest if us, but I find the distance between tremendous thrash and nu-metal to be hypocritical.
What, why are they not in the top twenty at least, Machine Head should be a lot higher two. Both bands are great and deserve to be in the top twenty, no doubt about it.
Cavalera screaming 'Jump the' F($k Up!? ' That sounds like someone else I know. All hail Durst!
V 2 Comments
282 Seo Taiji
283
Maximum The Hormone
I can't believe they're this far off. ) But really, they're a nice metal band. Every note they make produces a nice melody.
Maximum the Hormone is my favorite. espescially when 2 of their songs were used in the anime Death noth which I agree is onw of the reason on why they are poppular today. who doesn't like an anime with a metal theme song
284
King Diamond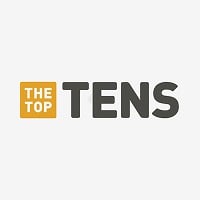 Kim Bendix Petersen, better known by his stage name King Diamond, is a Danish heavy metal musician. He is known for his extensive vocal range, usually sung in falsetto. King Diamond was originally known as the vocalist for Mercyful Fate, but has become notorious for his horror themed Concept albums ...read more.
Never once did they made a bad album, in fact all are great, as they all show diversion riffs, atmosphere and solo work and every album has a great story. King himself is the greatest vocalist in metal and King Diamond is my favorite metal band. - Caleb9000
THE strongest voice in all of metal, he is just so good!
Theatrical, conceptual, and any band that has the great Andy La Roche in it is worth the price of admission alone. One of the most graceful guitarists of all time.
Personally (Marilyn Manson fans, please don't be offended) I love King Diamond way more than Marilyn Manson. At least Diamond doesn't parade around the stage naked, ever talk about rape, incest, or murder, use that vulgar language that Manson uses, or anything like that. Plus, his shows are more Halloween-esque than Satanic. Just saying'!
V 1 Comment
285
Therion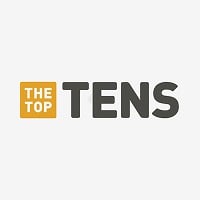 Therion is a Swedish symphonic metal band founded by Christofer Johnsson in 1987. Its name was inspired by the Celtic Frost album To Mega Therion.
Pretty awesome, if I do say so. For any melodic/symphonic metal fan who find inspiration in the old Norse myths and can't be appeased with one singer, this is yours. They are German, and draw from satanic influences. Otherwise, great band.
Outstanding! Simply the beast;) Especially at the beggining of career. (From Sweden of course not Germany).
V 1 Comment
286
Godsmack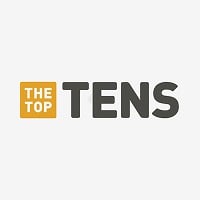 Godsmack is an American rock band from Lawrence, Massachusetts, formed in 1995. The band is composed of founder, frontman and songwriter Sully Erna, guitarist Tony Rombola, bassist Robbie Merrill, and drummer Shannon Larkin.
People are you crazy? Why is Godsmack so low on this list! They are one of the best Heavy Metal Bands. They should be in top 20 at least (because there are some legendary bands and some overrated bands such as Metallica, sure Metallica is great but they are not the Best...) This list is full of bull because half of the bands are not Metal but Rock... (I love Rock but this list is about METAL if I want to know Top Rock Bands I would check List of Rock bands) So why are bands like Godsmack, Amon Amarth etc. So low? BECAUSE people just see their favourite Rock band and click on the Vote button and they don't care if this is about METAL just BECAUSE it's their favourite band so why not support... It's not bad to support your favorite band but you should vote for them in their categories so Three Days Grace (Love this band but it is definitely not Metal), Linkin Park etc. Will not waste places for Bands that belongs to Metal Genre... THANK YOU! (and sorry for my bad English but I am from ...more
What! Godsmack should be in top 20! Who decided to put them this low? You don't know you're metal bands for sure!
Why is Godsmack so low on the list, they are AMAZING.
It's like AC/DC you own one album, you own them all and the singer is a damn Wiccan.
V 5 Comments
287
Strapping Young Lad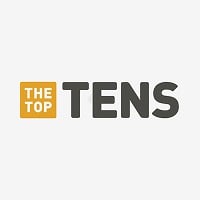 Strapping Young Lad was a Canadian extreme metal band formed by Devin Townsend in Vancouver, British Columbia in 1994. The band started as a one-man studio project; Townsend played most of the instruments on the 1995 debut album, Heavy as a Really Heavy Thing.
Epic band, so much raw anger and passion and brutality. True metal gods. Furthermore they have a unique sound and brilliant musicianship. An underrated gem of modern metal music, with some two of the greatest metal musicians of all time, Gene Hoglan and of course Devin Townsend. The reason they're not higher up I guess is that they're not as famous as say, Slayer, Pantera and Avenged Sevenfold. But I think SYL are way better
By far better than most bands on this list. They would be in my top 5. If you don't know them definitely check them out NOW!
212 place? What a shame. They may not be well known but Devin Townsend is really talented! I just want to shout: Bring me rain!
All day!
City is one of the best metal albums of all time! It makes Slayer's Reign in Blood sound like Miley Cyrus's Bangerz.
V 2 Comments
288
Blue Oyster Cult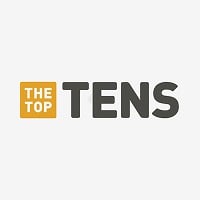 Blue Öyster Cult is an American rock band from Long Island, New York, whose most successful work includes the hard rock and heavy metal songs "(Don't Fear) The Reaper", "Godzilla" and "Burnin' for You".
Can't believe they haven't even made it onto the list yet!
Anyone who saw them in concert in the 70s with the five-guitar finale would vote them up
Damn right they were metal, in their early days.
Thinking mans meta, few guitarists better than Buck.
V 1 Comment
289 Dead to Fall
290
Enslaved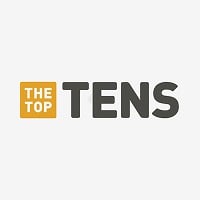 Enslaved is a Norwegian extreme metal band formed in Haugesund in June 1991. They are currently based in Bergen, Norway.
291
Demon Hunter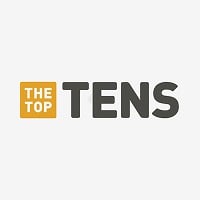 Honestly, this should be in the top ten. I don't even listen to a lot of metal but I love this band. And that's saying a lot since I usually don't like the screaming. The only reason they are this low is because they're a Christian band so they're not as popular. Not a true representation of their talent whatsoever. They have such a unique approach to their music and the singer has a very awesome and cool voice that's like no other. They don't just scream like crazy, add some instruments and call it a song, like many other bands. Also, they definitely should be way ahead of Thousand Foot Krutch and Red since those bands are rock bands. Demon Hunter is an actual metal band.
Its a good band
292
Misfits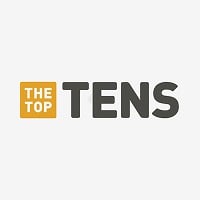 Misfits are an American Horror Punk band often recognized as the progenitors of the horror punk subgenre, blending punk rock and other musical influences with horror film themes and imagery.
not my favorite band but it deserve a vote, Why? listen to songs like london dungon, last caress, we are 138 or astro zombies. they influenced almost every METAL and punk bands so that's why they deserve a vote.
They are amazing, but they shouldn't be on here because they are PUNK! PUNK NOT METAL!
What is wrong with you people misfits is top 20 at least
293
Candlemass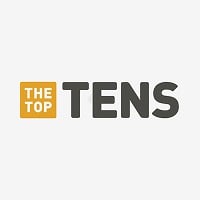 Candlemass is an influential Swedish doom metal band established in Stockholm 1984 by bassist, songwriter and bandleader Leif Edling and drummer Matz Ekström.
Seriously? 125th place? Are you kidding me? Candlemass has done more than quarter of bands in this list taken together. At least more than Linkin Park and Mudvayne.
I have just noticed that the bands get increasingly better the lower down this list you go. Hmm interesting... - LadyBanshee
Yeah, but who's heard of Marconi and co.? Top quality doom metal though.
294
HIM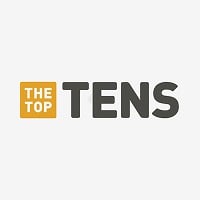 HIM is a rock band from Helsinki, Finland. The band was formed in 1992 by vocalist Ville Valo, and bassist Mikko "Migé" Paananen, under the name His Infernal Majesty.
Yeah, it's likeable gothic rock. Provided you like goth and rock. Goth rockers like goth rock. All rock goth, for goth's sake, otherwise all those black fingernail-painted folk may take to scarification - again.
This is NOT metal. - Metal_Treasure
I understand HIM not being in the top 20-30 but this low!? Ville Valo is amazing.

And A7X deserves to be that high on the list... Synyster Gates and the Rev, 'nough said.
Can 't understand why they aren't higher on the list one of my favourites all time
295
Dream Evil
METAL! Best Power Metal Band.
Hilarious, old school, epic
296
Pentagram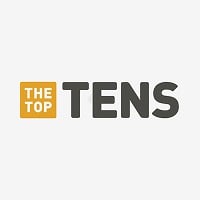 Pentagram is an American heavy metal band from Alexandria, Virginia, most famous as one of the pioneers of heavy metal, and the subgenre of doom metal in particular.
Which one there are like 3 bands I heard called pentagram one from Turkey (only from the comments below) and another from India or usa doom metal?
Best Turkish Trash Metal Band Ever
V 2 Comments
297
The Dillinger Escape Plan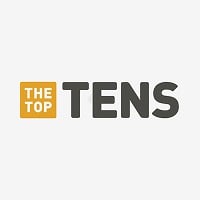 The Dillinger Escape Plan is an American mathcore band from Morris Plains, New Jersey. The group originated in 1997 after the disbanding of Arcane, a hardcore punk trio consisting of Ben Weinman, Dimitri Minakakis, and Chris Pennie.
Converge and Dillinger should be way higher up on this list. Best live bands ever and infinitely talented. Calculating infinity and Jane Doe are masterpieces
Congratulations. You finally made it to TDEP. Now you know this list means nothing due to their placing.
V 1 Comment
299
Running Wild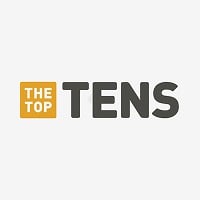 I can see that all of you do not know anything about music. I was Iron Maiden's fan for a lot of years and I could see that there isn't another band which can be so awesome. Until the time which found Running Wild. This moment I realise that there is another one perfect band like Iron Maiden. Now Running Wild and Iron Maiden is at the same place in my heart. And do you know why? Very simple you can recognise that if you hear this band. If you want Power-Pirate Metal you will find it on Running Wild. With very fast and awesome melodies. Running Wild's Song are so perfect like Iron Maiden's. Just hear them, and you will remember me!
Power Pirate Metal? Damn, I'm there!
Running wild is second on my personal top 10 metal bands right after Iron Maiden. I recommend Running Wild old and best albums like port royal, death or glory, black hand in, Pile of skulls and fast style Masquerade album to all lowers of melodic power or heavy metal.
I can't believe this band is so unknown that it ends on the end of list
V 1 Comment
300 Versailles
PSearch List
Recommended Lists
Related Lists

Best Heavy Metal Bands

Best Nu-Metal Bands

Best Female Fronted Metal Bands

Top 10 Power Metal Bands

Greatest Progressive Metal Bands
List StatsUpdated 17 Oct 2017
50,000 votes
731 listings
10 years, 96 days old

Top Remixes (337)

1. Black Sabbath
2. Iron Maiden
3. Slayer

ryanrimmel

1. Iron Maiden
2. Black Sabbath
3. Slayer

Megatallica123

1. Iron Maiden
2. Black Sabbath
3. Megadeth

andrewgabel
View All 337
Posts
bobbythebrony
How I got in to Heavy Metal
visitor
Error Reporting
See a factual error in these listings? Report it
here
.