Best Metal Bands
The Contenders: Page 18
341
Nuclear Assault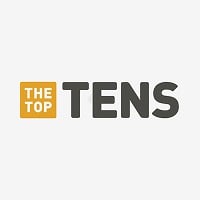 Nuclear Assault is an American thrash metal band from New York City, formed after bassist Dan Lilker left Anthrax in 1984. After releasing five full-length albums and touring relentlessly throughout the 1980s and early 1990s, Nuclear Assault split up in 1995. They briefly reunited in 1997 and again ...read more.
Yes, Dan Lilker and co. Were an interesting and vital band back in the day. I'm not a big fan, but like VoiVod, they have my respect.
342
Lake of Tears
It should be there in top 10 for sure. The best gothic metal band ever.
Best Doom Metal ever! Listen their So Fell Autumn Rain and Raistlin and the Rose songs! You are going to understand what I mean!
343 Amberian Dawn
344
Galneryus
Simply one of the best power metal bands. Listen to them first and then you will understand how great they R. I think that they are better than a lot the bands on this list.
V 2 Comments
345
Danzig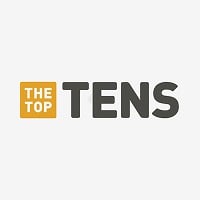 Danzig is an American heavy metal band, formed in 1987 in Lodi, New Jersey, United States. The band is the musical outlet for singer and songwriter Glenn Danzig, preceded by the horror punk bands the Misfits and Samhain.
Danzig deserves to be at least in the top 50 not all those nu metal bands!
How did Danzig not even reach top 100?
346 Samael
347
Windir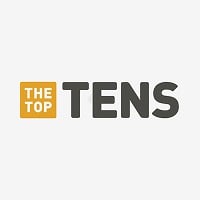 Windir was a black metal band from Sogndal, Norway. The band combined black metal with folk music and mythology.
Windir is pure Norwegian pride injected straight into the bloodstream. So good...
Great band
Should be WAY Higher! Like right after maiden! Windir = Sick! Folk melodies that don't sound cheezy, dark somber keyboard use, meloncholy infused solos, accordian in metal, etc. hell nothing about windir sounds cheezy minus maybe the electronica on the later albums.. Sick clean vocals too...
Number 418? What the hell. WAY too low for a band THIS good... An influence like no other...

Take any other folk metal band that is established and SOMETHING about them will sound cheezy. This applies to any band any country anywhere. Windir is the only one that does NOT do this.

RIP Valfar.. (1978-2004). - damianichabod222
348
Dead by April
This Band is just awesome! Their combination of pop-metal is amazing! This should be in the top 10! - XawaDragneel
They have a good comb nation of song
V 3 Comments
349
Otep
This is the best metal band. Regardless of gender. Shamaya writes profoundly and creates musicfull of rage. Her message should be heard by all.
350
Heaven Shall Burn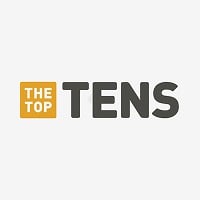 351
Diamond Head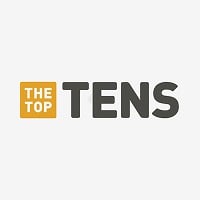 Diamond Head are an English heavy metal band formed in 1976 in Stourbridge, England. The band is recognised as one of the leading members of the new wave of British heavy metal and is acknowledged by thrash metal bands such as Metallica and Megadeth as an important early influence.
1. Diamond Head & Black Sabbath MADE metal
2. Diamond Head inspired many bands such as Metallica and Megadeath
3. A lot of these bands on this list aren't metal.
They made the Heaviest Metal song of all time "Am I Evil? " that alone gets them in the top 100
Yes! The greatest thrash band on the planet openly admit these guys huge influence.
V 1 Comment
352
Rotting Christ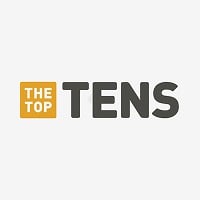 Rotting Christ is a Greek extreme metal band formed in 1987. They are noted for being one of the first black metal bands within this region, as well as a premier act within the European underground metal scene.
Rotting Christ is one of the most influential band in Black Metal and "Thy Mighty Contract" is one of the best black metal albums.
353
Warfaze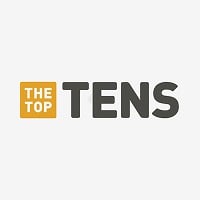 Warfaze is a Bangladeshi hard rock band. The group consists of Palash Noor (vocals), Ibrahim Ahmed Kamal (lead guitar), Sheikh Monirul Alam Tipu (drums and percussion), Samir Hafiz (Guitar), Shams Mansoor Ghani (keyboards and vocals), and Naim Haque Roger (bass) . Multiple changes have taken place in ...read more.
LOVE you WARFAZE...
Warfaze is a Bangladeshi hard rock band. The group consists of lead vocalist Mizan Rahman, Ibrahim Ahmed Kamal (lead guitar), Sheikh Monirul Alam Tipu (drums and percussion), Shams Mansoor Ghani (keyboards and vocals), Naim Haque Roger (bass), and Oni Hasan (lead guitar). Multiple changes have taken place in membership since its founding in 1984. Since their inception, the band has released eight albums, including seven studio albums and one compilation album. In addition, they have released several singles in band mixed albums.

Over the years, Warfaze has featured some of the finest Bangladeshi musicians in the genre, most notably Kamal, Khaled 'Bassbaba' Sumon, guitarist Russel Ali (who currently works with Elliot Yamin), the metal vocalist Sunjay aka Sunjoy etc.

The band has experimented with different sub genres of Hard Rock and Heavy metal over the years.
YOU CAN NOT REALIZE THE LYRICS BUT HEAR TO THEIR INSTRUMENTS IN THE SONG "BOSHE ACHI". YOU WILL FIND THAT THIS SONG'S GUITAR SOLO IS THE MOST BEAUTIFUL AND NICE SOLO EVER...
354
Necrophagist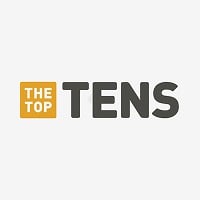 Necrophagist is a German technical death metal band, founded and fronted by guitarist and vocalist Muhammed Suiçmez.
Extremely technical band. 7 Beat time signatures. Pure brutality.
This band got me into death metal.
Full body autopsie, Fermented offaldischarge ( best solo ) Listend to that guys
355
The Black Dahlia Murder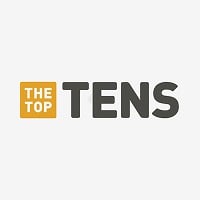 The Black Dahlia Murder is an American melodic death metal band from Waterford, Michigan, formed in 2001. Their name is derived from the 1947 unsolved murder of Elizabeth Short, often referred to as Black Dahlia.
This band is the best. How the hell is it at 499?

I had to go through 25 pages and 499 entries just to vote for it
Yes! My cousin is in this band - Scr3aM
How is it possible these guys aren't on here? I went through the whole list and couldn't believe they weren't listed. I was under the impression they were pretty popular.

Straight up death metal. No one does it better. None of that breakdown bull, just straight up pound your brains out death metal. Godly guitar solos, insane drum work, and Trevor Strnad is the best lyricist I've heard in metal. He's like a poet.

Best songs (in my opinion):

Everything Went Black
Necropolis
Deathmask Divine
Blood in the Ink
Miasma
I Will Return
356
Skeletonwitch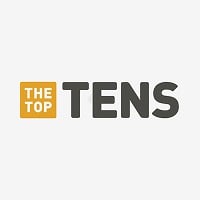 Skeletonwitch is an American blackened thrash metal band from Athens, Ohio, formed in 2003. The band currently consists of drummer Dustin Boltjes, bassist Evan Linger, and guitarists Nate Garnette and Scott Hedrick and vocalist Adam Clemans.
357 Wovenwar
358
Evergrey
Sweden's best progressive metal band - particularly their first 5 albums. Chugging riffs, melodic as, and classy as. Queensryche aside, the thinking man's metal band. From 'In Search of Truth' on, this mob were on fire. They may already be up here, and would be surprised if they weren't.
Attention! If you don't own Evergrey's album The Inner Circle your progressive metal collection is incomplete. Do you want me to personally sell my copy to you? These guys are Queensryche on steroids.
527? You guys don't know what you're missing. This thread should read in reverse order. Top quality thread, by the way. You'll have to hire IT staff soon just to maintain it.
Best band on the planet at this point in time!
359
Soilwork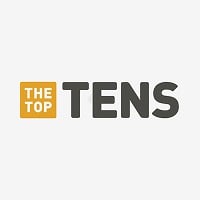 Soilwork is a Swedish melodic death metal band from Helsingborg. They are signed to Nuclear Blast. Formed in late 1995 by Björn Strid and Peter Wichers, originally under the name Inferior Breed, the band changed their name in late 1996 to Soilwork.
I love their perfect mix of screaming and singing, it takes so much effort to do that! It is sad that I have to put Soilwork on this list! At least it is actually metal unlike Three Days Grace and Linkin Park!
360 Hed P.E.
PSearch List
Recommended Lists
Related Lists

Best Heavy Metal Bands

Best Nu-Metal Bands

Best Female Fronted Metal Bands

Top 10 Power Metal Bands

Greatest Progressive Metal Bands
List Stats
51,000 votes
735 listings
10 years, 157 days old

Top Remixes (338)

1. Black Sabbath
2. Iron Maiden
3. Slayer

ryanrimmel

1. Iron Maiden
2. Black Sabbath
3. Slayer

Megatallica123

1. Iron Maiden
2. Metallica
3. System of a Down

Jarbas6
View All 338
Posts
bobbythebrony
How I got in to Heavy Metal
visitor
Error Reporting
See a factual error in these listings? Report it
here
.