Best Metal Bands
The Contenders: Page 6
101
Avatar
Not all of their music is perfect, and there are legit criticisms to some of their songs, but songs like Bloody Angel are just haunting to the core, and it may be my favorite song of the decade so far.
Definitely still an upcoming band. Full of energy, they're fantastic live. Fine musicianship as well. Conceptually a "freak show," they incorpate some very unusual, yet cool elements to both their music and live performances. Their producers once called them "relentless."
102
Animals As Leaders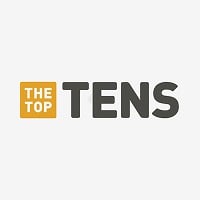 Animals as Leaders is an American progressive metal band from Washington, D.C. It is composed of guitarists Tosin Abasi and Javier Reyes along with drummer Matt Garstka, having been formed by Abasi in 2007. Their musical style has also been described as djent.
103
Rob Zombie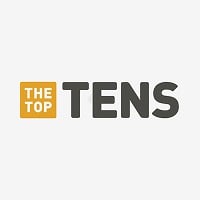 Rob Zombie is an American heavy metal musician, film director, screenwriter and film producer. His career launched in 1985 when he formed the heavy metal band White Zombie. Following their breakup, he began a successful solo career. Zombie began directing in the early 2000s. His most famous movies are ...read more.
He is higher. I ran into him a few pages ago. I feel sorry for the individual running this thread. It's gone from a bonfire to a raging inferno, and is a great read to boot.
Rob must be higher!
Rob Zombie is amazing
What, 185 how is rob zombie not at least in the top 20
V 3 Comments
104
At the Gates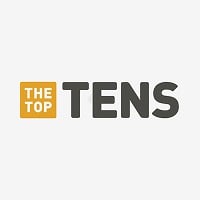 At the Gates is a Swedish melodic death metal band from Gothenburg, and a major progenitor of the Gothenburg sound
Yes, you should say more. Still influential today, even though they stubbornly refuse to release material and just play live.
At the Gates should be in the top ten easily...i guess a lot of young people is voting crappy band here... - ischan
V 1 Comment
105
Possessed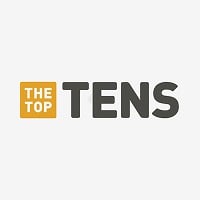 Possessed is an American thrash/death metal band, originally formed in 1983 in the San Francisco Bay Area. Noted for their fast style of playing and Jeff Becerra's guttural vocals, they are routinely called the first band in the death metal genre. Possessed is the sometimes credited with being the first ...read more.
Death Metal's founding fathers are where they belong, hidden in obscurity - because if they were inside the top 20 all the other death metal bands who claim they're favourite death metal band are its founding father's, they'd be shuffle off obsequiously into the night.
I believe.'Seven Churches' was so heavy and evil that I couldn't purchase it. Parents suck!
106 Delain
107
Sleeping with Sirens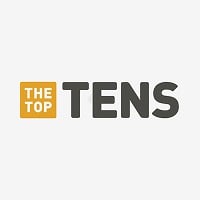 Sleeping with Sirens is an American Rock band from Orlando Florida. The band formed in 2009. SWS lead singer is Kellin Quinn
Seriously? These guys aren't even metal! Hell, they are barely even post-hardcore! When I think of Post-hardcore, I think of Fugazi, At the Drive-in and Alexisonfire. Great bands who made awesome music. Sleeping with Sirens however, are generic whiny scenecore for 12-16 year old girls and stupid emo kids listen to while they complain about how much their life sucks. Whiny lyrics? Check. Annoying prepubescent vocals? Check. Overly simplistic instruments that anyone could play? Check. Style over substance? Big check. Talent? Not checked.
Rant Over. Sleeping With Men (sorry if this comes across as homophobic) sucks AND swallows AND takes it in the ass as well. They just suck so much.
Awful band how they are so high is beyond me
Lol! You have inadvertently made me interested in this band, by systematically dismantling them. They might be so bad that they're good. All hail schlock metal!
I thought this list was about metal...
V 5 Comments
108
Type O Negative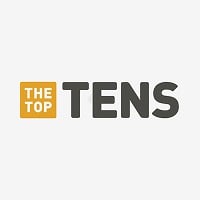 Type O Negative was an American gothic/doom metal band formed in Brooklyn, New York City in 1989. Their lyrical emphasis on themes of romance, depression, and death resulted in the nickname "The Drab Four".
Absolutely unique, original and stunning. pure art, not just a part of some subculture
These guys are heavy, melodic and rule progressive metal.
Type O needs to be in the top 20...at least
they are better the many between this spot and the to 20
V 1 Comment
109
Between the Buried and Me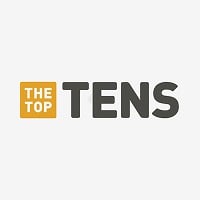 Between the Buried and Me is an American progressive metal band from Raleigh, North Carolina. Formed in 2000, the band consists of Tommy Giles Rogers, Jr.
Parallax II: Future Sequence is the new high-water mark for truly progressive metal. It is 72-minutes of brutality and diversity and technicality that in 10-years time, shall be regarded as the greatest concept progressive Death Metal album ever made. They own Opeth, Death, Cannibal Corpse, but almost every band on the planet, bar Metallica's epic first 5.
Get off of your computer, go to the nearest album store, find a copy of "Silent Circus" and "Colors" by Between the Buried and Me and get ready to have a new favorite band!
My goodness! This mighty thread has costs me so much money on eBay. Now The Great Misdirect is in my collection. 5-star band. 5-star thread. 0-star wallet.
This band will go down in history, Colours is arguably the best album ever recorded. It is an insult this band isn't at least in the top 5 of this thread.
V 11 Comments
110 Haste the Day
111
Kalmah
Somehow, Kalmah are this low? Sweet Christ they are good. Easily my favourite band, and not just metal. Surprised that music by anyone else hasn't been banned and we all just listen to Kalmah.
112
Twisted Sister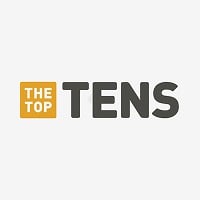 Twisted Sister is an American heavy metal band originally from Ho-Ho-Kus, New Jersey, and later based in Long Island, New York.
I hate that people know their bigger hits but can't recognize their other amazing songs, or even who they are. So few people I know could remember their name, but all of them knew We're Not Gonna Take It. I guess some kids just weren't raised right. - dubsinthetubs
You think people didn't listen to 'I Wanna' Rock? '. Dee Snider filed his canine teeth to match that of a vampire's. That's how much money that guy has. I'm struggling to save money to wax my testicles.
201?! People, what's wrong with you? Just listen I Wanna Rock.
V 1 Comment
113
Parkway Drive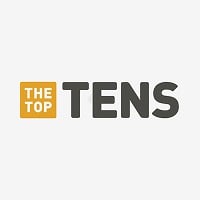 Parkway Drive is an Australian metalcore band from Byron Bay, New South Wales, formed in 2003. As of 2015, Parkway Drive has released five full-length albums, one EP, two DVDs, a split album and one book, titled Ten Years of Parkway Drive.
How is Parkway Drive this low down! Easily the best metal band as they are so consistent. Every single one of their albums are excellent and they are awesome live. These guys brought me into the metal genre and I have never turned back. If you have never heard this band and are a fan of metal. I seriously recommend this band. You won't regret it!
Best Band to have ever created music, great aussie blokes who also tour around poverty stricken countries as well
I wonder why there are not Even in the list..!
Just Listen To Them They Are Awesome..
The Vocal, The Double Bass Drummer! Man Will Blow your Mind!
Why are they so far down? Parkway is EASILY up with Metallica and Megadeth in terms of skill and awesomeness.
V 3 Comments
114
Atreyu
Great covers and just superb songs listen and understand
Atreyu shouldn't be down this far, this is an outrage! Listen to them and you will em guaranteed. Korn is a messed up name for a band just saying. And cannibal corpse like which drongo named their band Cannibal corpse.
They should be in top ten. They bring post metalcore music into great georgeous thing to hear
Should be in top ten!
V 2 Comments
115
Linkin Park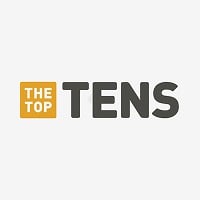 Linkin Park is an American rock band formed in Agoura Hills, California, in 1996. The members include Chester Bennington (vocals), Mike Shinoda (rapping vocals, pianist), Brad Delson (guitar), Dave "Phoenix" Farrell (bass), Joe Hahn (DJ) and Rob Bourdon (drums). Linkin Park are associated with a mixture ...read more.
The old linkin park yes, Hybird Theory and Meteora are awesome. However there latest stuff I wouldn't call metal.
Linkin Park is not exactly metal but they are a good band! I enjoy their music very much even though some of my favorite bands are Death, Metallica, Slayer, Megadeth, Meshuggah, Immortal, Kataklysm, Agalloch etc. I don't know why some so called "metal elitist" bash and hate Linkin Park? Chester and Mike Shinoda are really talented.
Linkin Park is the perfect combo of Hip-hop and Rock (Rock and Rap -Mike Shinoda). However, it also has an amazing metal element to it that still remains in their new albums everyone complains about. (Victimized, Lies Greed Misery... ) Without Chester, this band wouldn't be on this list. This band is first on the alternative rock list. Nirvana is a good second place winner though. :P
They aren't and never were metal
V 91 Comments
116
Black Label Society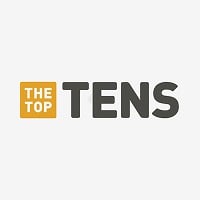 Black Label Society is an American heavy metal band from Los Angeles, California formed in 1998 by Zakk Wylde.
black label society is the metal band to end all metal bands. they are so awesome! I personally think that they picked up where black sabbath left off. and besides, zakk wylde is one of the best guitarists ever. his work with ozzy is amazing! - iron_sabbath123
I don't see why they aren't in the top 50, Zakk Wylde is one of the best guitarists and singers in metal.
Oh, dear. What can you say about Zak? He shreds, no doubt, but if you stood near him at a live show you'd be covered in so much saliva, beer, vomit...God! Throw Cavalera on stage with him and you'd find proof of The Missing Link.
Ok, they should be in the top 25 for sure why is avenged clitfold up there at number 8
V 2 Comments
117
Insomnium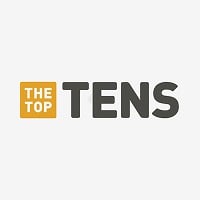 Insomnium is a Finnish melodic death metal band from Joensuu, Finland. The sound and lyrical themes of their music portray darkness, sorrow, loss, pain, and nature.
Bullet For My Valentine aren't metal? Since when? All they're albums are quality metal albums. Just because they have a broad repertoire doesn't mean they're not metal. Welcome to the 21st Century where bands now have the luxury of drawing from 20 genres instead one or two.
Half or more than half of the bands in this list aren't metal at all. Just look at names like Bullet for My Valentine : it's Melodic Metalcore. Guns 'n' Roses? In what world is that metal?
It's not popular band, but personally, I think it's one of the best melodic death metal in the world. Just listen to: Through the shadows, Inertia, Down with the sun.. Incredible
The lyrics from them are just amazing. if they weren't this good with music they'd surely be poets. their lyrics are breathtaking. So is the music. their songs are a musical journey. I don't believe why is band doesn't get the recognition it deserves. once you listen to insomnium there's no other band that you want to listen.
V 7 Comments
118
Motionless In White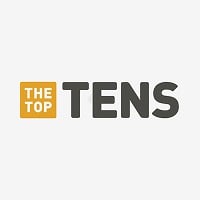 Motionless in White, often abbreviated MIW, is an American metalcore band from Scranton, Pennsylvania.
Unique... Rebel... Beautiful... OPEN YOUR MIND BEFORE YOUR MOUTH.
Everyone do you know what miw have done. They have risen from the bottom so quickly. They should be in the top ten by far
Needs 2 b # 1
They deserve 20th in the least
119
Celtic Frost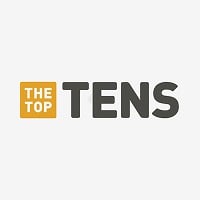 Celtic Frost was a Swiss extreme metal band from Zürich. They are known for their heavy influence on extreme metal genres.
Even Kurt Cobain liked this band!
Whaaat Celtic Frost should be on the top 10, with Iron Maiden, Helloween, Rush, Manowar, and some others, just for being LEGENDARY BANDS in their genre!
Let me guess. You're in your mid-40s? Same here. Don't feel too bad that modern metal has taken over from these beasts. It's generational, that's all.
My favourite ever and forever
V 3 Comments
120 Bloodsimple
PSearch List
Recommended Lists
Related Lists

Best Heavy Metal Bands

Best Nu-Metal Bands

Best Female Fronted Metal Bands

Top 10 Power Metal Bands

Greatest Progressive Metal Bands
List StatsUpdated 19 Aug 2017
49,000 votes
717 listings
10 years, 37 days old

Top Remixes (332)

1. Black Sabbath
2. Iron Maiden
3. Slayer

ryanrimmel

1. Iron Maiden
2. Black Sabbath
3. Slayer

Megatallica123

1. Iron Maiden
2. Black Sabbath
3. Megadeth

andrewgabel
View All 332
Posts
bobbythebrony
How I got in to Heavy Metal
visitor
Error Reporting
See a factual error in these listings? Report it
here
.