Top Ten Best Metal Lyricists
The Top Ten
1
James Hetfield - Metallica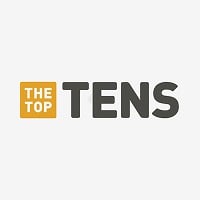 James Alan Hetfield was born on August 3, 1963. He is an American musician, singer and songwriter known for being the co-founder, lead vocalist, rhythm guitarist and main songwriter for the American heavy metal band Metallica.
He's my favorite, but I'm surprised that Geezer Butler isn't in the top 10. He did write a substantial portion of Ozzy's lyrics in Black Sabbath.
From 'Ride the Lightning' up to and including the 'Black' album, James, as a very young man, penned some of the most poignant and poetic lyrics any metal musician has ever concocted. From capital punishment, child abuse, corruption, perception, addiction, religion...the master did it all. Even the great Maynard James Keenan has acknowledged how great Metallica's first 5 albums are. People consider Hetfield as a drunkard, but despite his issues with the drink, he spoke for a generation of kids, as a kid, for a decade. I was barely learning how to talk to a girl while this genius was busy critiquing the world.
He knows what he's doing when he puts pen to paper and writes a song...
This guy is God! I was almost sure to see James on the top of the list before even clicking on the list.
2
Chuck Schuldiner - Death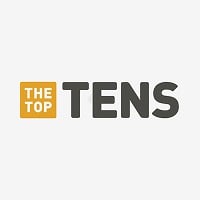 Charles Michael "Chuck" Schuldiner (1967-2001) was an American singer, songwriter, and guitarist, best known as the founder and vocalist, guitarist and bassist of the American heavy metal band Death. He is considered the most influential figure in Death Metal, with some publications referring to Chuck ...read more.
Mind blowing lyrics, full of meaning,Chuck is #1 and will always own the crown. - GREYBOYY
Lyrics were deep and meaningful. Every word meant something and contributed to the story perfectly. - Thomasb68
The album "Symbolic" has the best lyrics in all of extreme metal. - Caleb9000
Very amazing lyrics about society... And about humans... He is my favourite lyricist... Try "The Flesh And The Power It Holds", "Crystal Mountains", "Empty Words", "Symbolic", "0 Tolerence", Lack Of Comphersion". "Suicide Machine" - nooreldeen
3
DIO - Rainbow
"They say that life's a carousel, spinning fast, you gotta ride it well!

The world is full of kings and queens who blind your eyes and steal your dreams, it's Heaven and Hell!

And they'll tell you black is really white, the moon is just the sun at night and when you walk in golden halls you get to keep the gold that falls, it's Heaven and Hell! "
Dio didn't write lyrics, he wrote poetry and poetic philosophy.

"For every moment of truth, there's confusion in life" (Heaven And Hell, Black Sabbath)

"Don't write in starlight
'Cause the words may come out real
Don't hide in doorways
You may find the key that opens up your soul
Don't go to Heaven cause it's really only Hell
Don't smell the flowers
They're an evil drug to make you lose your mind" (Don't Talk To Strangers, Dio) - Metal_Treasure
There is knowone better Ronnie was a pure musical talent I mean come on he could do it all! RIP MY FRIEND
Pure poetry...but hard to understand. Need to think quite a lot.
4
Dave Mustaine - Megadeth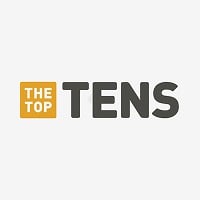 David Scott "Dave" Mustaine (born September 13, 1961) is an American musician, singer, songwriter, actor and author. Mustaine is best known as a pioneer in Thrash Metal, being the former lead guitarist of Metallica before his dismissal in 1983, leading to finding and becoming the front man of his own ...read more.
Just look at "My Last Words". He should be at the top of the list.
The most politically and socially aware lyricist,much better than the ones above him in this list.
James Hetfield is in the top of list are you kidding😂 this man is the king of lyrics the king of metal
5
Hansi Kürsch - Blind Guardian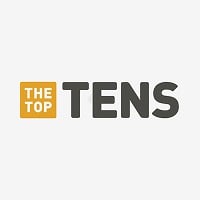 Hansi Kürsch, born Hans Jürgen Kürsch, is the lead singer, lyricist, co-composer and bassist for German power metal band Blind Guardian . Heavily influenced by Freddie Mercury, he creates a huge choir effect by overdubbing his own voice multiple times in complex, overlapping vocal harmonies. He records ...read more.
He wrote the lyrics and compositions (with Andre Olbrich) for all of their original songs. - PhoenixAura81
6
Tobias Sammet - Edguy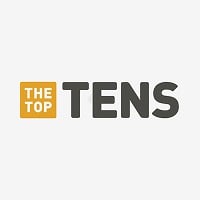 Tobias Sammet is a German metal musician, best known as the vocalist and primary songwriter of the power metal band Edguy, as well as the founder, main singer and bassist of the metal opera Avantasia.
Very rich vocabulary despite English is not his mother tongue.
My favorite lyrics (not typical for him - it's a bonus track):
"Vienna has got Mozart
Chopin they had in Paris (kind of)
The Catholics got the Pope
England's got the Beatles
And even more so:
England's got Steve Harris

England's got Steve Harris
And if that wasn't enough for you
England's got Bruce Dickinson
And on top of it - the other ones
In Iron Maiden too, yes it's true" (Edguy - England, 2014, bonus track). - Metal_Treasure
7
Henrik Fevre - Anubis Gate
Great singer and lyricist who writes pure emotions! Once you hear it you will be addicted
Henrik is just the best!
Fantastic lyricist! One of the best out there.
The best lyricist ever!
8
Dani Filth - Cradle Of Filth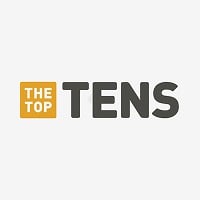 Any list ranking lyricists in which he isn't ranked at the top is a meaningless list.
Dani Filth is number 1 and it's not even close. There are two classes of lyrics in rock/metal. Dani Filth, and everyone else. Period, he is a god of word usage.
Honestly, I feel that Dani Filth should be on the very top of the list. He has a very high intellectual ability when it comes to writing poetry. I feel that he has the most complex writing ability than any one else in the metal music industry.
Dani Filth is the best lyricist I've ever heard, better than all metal, hip hop or poetry writers I've ever heard. The way he delivers the gothic stories, the imagery and the complexity in his poetry is just perfect!
9
Jeff Waters - Annihilator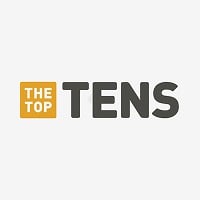 Jeff Waters (born February 13, 1966) is a Canadian metal musician and founder of the metal band Annihilator. He's best known as the guitarist for Annihilator, appreciated for his fast riffs and solos. Waters is also the primary songwriter in the band. Very often he has taken on the role of lead singer, ...read more.
10
Randy Blythe - Lamb of God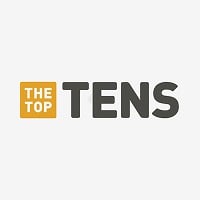 David Randall "Randy" Blythe is the vocalist and lyricist of American heavy metal band Lamb of God and side-project band Halo of Locusts.
Very amazing lyricist... I think he is the only lyricist who can come with a double-meaning songs... And sometimes hidden meanings... Try "11th Hour", "Omerta", "Laid To Rest" "Walk With Me In Hell", " Descending", "Ghost Walking", "Hourglass" " Vigil" (vigil some people look to it as an anti-christian song... But look deep and you will find it a song about iraq war and politics and about Gorege B. W) - nooreldeen
Number One In My Book For Sure. When It Comes To Bad Ass Lyrics, RaNdy's The Best Hands down
By far the most deep lyrics
The Contenders
11
Steve Harris - Iron Maiden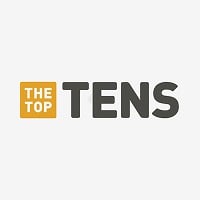 Stephen Percy "Steve" Harris is an English musician and songwriter, known as the bassist, occasional keyboardist, backing vocalist, primary songwriter and founder of the British heavy metal band Iron Maiden.
Listen to anything from the 80s best lyricist in the band but sometimes he wrote questionable songs like From Here To Eternity, The Angel and the Gambler but Iron Maiden's lyrics and musical style will be nothing without Steve. Deserves more recognition than Hetfield who's lyrics nowadays is dry, plain, and uninspired
Very amazing lyricist... Try "Hallowed Be Thy Name", "Dance Of The Death", "The Final Frontier", "When The Wild Wind Blows" and other great lyrics written by steve harris - nooreldeen
Top 3 are Harris, Hetfield, and Mustaine.
He deserves number 1... n Dani at no.2
12
Adam ''Nergal'' Darski - Behemoth
Best lyricist ever even though Metallica is my favorite band these guys are true poets he is by far the best with hetfield as a 2nd I'm a professional musician and I see this guy as a lyrical genius and I take notes from him
He does it very well mixing philosophy with history,his lyrics is really intersting subject and hard to understand..and also in the early album he wrote very well lyrics about nature and paganism with a touch of sorrow.. - nooreldeen
These days they write about Satanism and Thelema (Now) but unlike many Satanic bands they're not into cliche lyrics, Satan blah blah blah, Antichrist and and blah, their lyrics are strong but with bad meanings. - GREYBOYY
13
Jon Schaffer - Iced Earth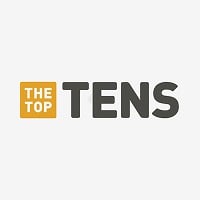 Jon Ryan Schaffer is an American heavy metal musician. He is best known as the guitarist and last remaining original member of the Florida-based heavy metal band Iced Earth, which he formed in 1985 under the name "Purgatory".
14
Mikael Akerfeldt - Opeth, Bloodbath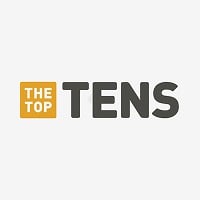 Lars Mikael Åkerfeldt is a Swedish musician, prominently known as the lead vocalist, guitarist, and primary songwriter of progressive death metal band Opeth, as well as being the former vocalist of death metal supergroup Bloodbath for three albums up until 2012. ...read more.
He writes bueatiful lyrics about nature, Relationships, Life, Inner Struggles with opeth... - nooreldeen
15
Maynard James Keenan - Tool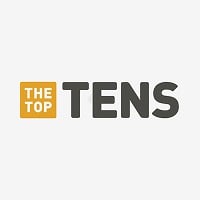 Maynard James Keenan, often referred to by his initials MJK, is an American musician, record producer, winemaker, and actor, best known as the vocalist for Grammy Award-winning progressive metal band Tool.
So crucify the ego, before it's far too late
And leave behind this place so negative and blind and cynical
And you will come to find that we are all one mind
Capable of all that's imagined and all conceivable
So let the light touch you so that the words spill through
And let the past break through, bringing out our hope and reason

Before we pine away.
"But enough about the collective Judas, who could deny you were the one who illuminated your little piece of the divine." Maynard should be celebrated along with Whitman.
As below, so above I imagine.

Drawn outside the lines of reason.

Push the envelope, watch it bend.

An amazing lyricist with a powerful voice backing it.
Anyone who knows anything about writing will tell you how good Maynard is as a lyricist.
16
Kai Hansen - Gamma Ray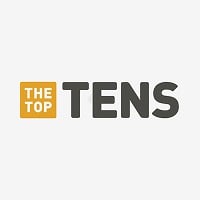 Kai Michael Hansen is a heavy metal guitarist and vocalist. Hansen is the founder, lead guitarist, and vocalist of power metal band Gamma Ray. He is also the co-founder and former member of German metal band Helloween.
17
Warrel Dane - Nevermore
Arguably the best.. his use of metaphor is unparalleled! And he touches everything from mental issues and suicide to politics, historic events, personal stories, religion, the media's influence, love and hate. Here's a few of my favourite examples:

About God and the meaning of life;
"We contemplate oblivion as we resonate our dissonance in godless, random interpretation.
The universe still expands, mankind still can't understand how to define you.
So hide your face and watch us exterminate ourselves over you.
Welcome to the end my friend, the sky has opened"

"The victim who self-crucifies can't realize Christ is a weapon, that chisels at our lives.. (Deconstruction)
The martyr takes his aim and wounds the holy man, and on the eighth day God made the art of war
And laughing planned the end"

About the dopaminergic system in the human brain and the risk of feeling entitled to one (flawed) ideology/way of life;
"And one by ...more
18
Ville Friman - Insomnium
He writes amazing lyrics about pain and sorrow... - nooreldeen
Undoubtedly One of the best lyricists in metal along with Nillo Sevanen (his bandmate. The lyrics can even move a rock to tears
19
Corey Taylor - Slipknot, Stone Sour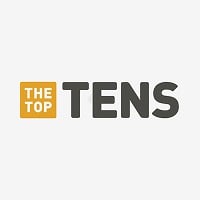 Corey Todd Taylor was born in December 8, 1973. He is an American musician, author, and actor best known as the lead singer and lyricist of the Nu-metal band Slipknot and hard rock/alternative metal band Stone Sour.
Stone sour and slipknot lyrics u can feel when there said. Whether it's the emotional rage of Iowa, or any individual song. Corey has a writing style like no other. Something sad like bother to something enraged like heretic anthem. Not to mention his huge vocal range the second biggest in popular music.
His words are deep and you can't help but feel torents of emotion rain down upon you as he blasts it out of the mike
20 Matt Drake - Evile
21
Fernando Ribeiro - Moonspell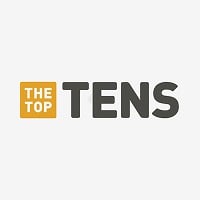 Fernando Ribeiro has been the lead vocalist for the Portuguese metal band Moonspell since 1992. He sings gothic metal, black metal, doom metal, melodic death metal.
This guy is not just a good lyricist - he's a poet (published three poetry books).
"It's when life's so precious that every moment hurts" (a line from the song WhiteOmega, 2012). - Metal_Treasure
22
Phil Anselmo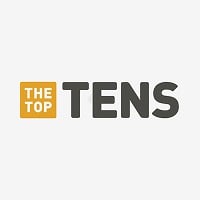 Philip Hansen "Phil" Anselmo is an American musician who is best known as the former lead vocalist of the heavy metal band Pantera. He currently is the vocalist of heavy metal bands Down and Superjoint Ritual.
5 different main bands.

The guy literally writes and Sings different in each band. Few do that.
Stone the crow cemetary gates drag the waters
23
Robb Flynn - Machine Head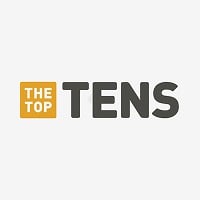 Robert Conrad "Robb" Flynn is the lead vocalist and rhythm guitarist for the heavy metal band Machine Head. Flynn formed the band along with Adam Duce, Logan Mader and Tony Costanza after leaving Bay Area thrash band Vio-Lence.
24
Tom Araya - Slayer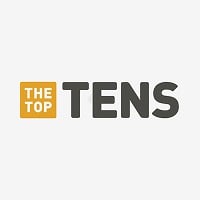 Tomás Enrique "Tom" Araya Díaz is a Chilean American musician, best known as the bassist and vocalist of the American thrash metal band Slayer.
25
Gene Hoglan - Dark Angel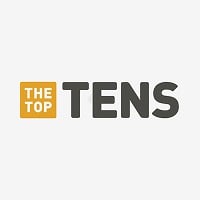 Eugene "Gene" Victor Hoglan II is an American drummer. He is acclaimed for his creativity in drum arrangements, including use of odd devices for percussion effects and his trademark lengthy double-kick drum rhythms.
Try lyrics of "Black Prophecies" to see what I'm talking about. Epic! And don't forget to give a listen to this song - thrash at its best. - Metal_Treasure
26
M. Shadows - Avenged Sevenfold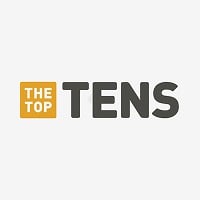 Matthew Charles Sanders, better known by his stage name M. Shadows, is an American musician, best known as the lead vocalist, songwriter and founding member of the American metalcore/alternative metal band Avenged Sevenfold.
Nothing I haven't seen before.
Tonight, we all die young - DenyYourMaker
I hate this guy
Go eat a dick if u hate M. Shadows and A7X!
A7X foREVer
27
Serj Tankian - System of a Down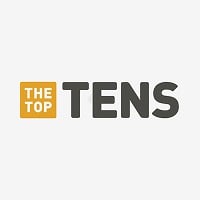 Serj Tankian is a Lebanese-born Armenian-American singer-songwriter, composer, multi-instrumentalist, record producer, poet, and political activist. He's best known for being the lead singer of the Armenian/American rock band System of a Down. After System of a Down's hiatus in 2006 he began to release ...read more.
28
Mike Portony - Dream Theater
Very deep and artistic
29
Geezer Butler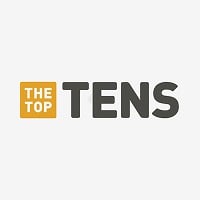 Terence Michael Joseph "Geezer" Butler is an English musician and songwriter. Butler is best known as the bassist and primary lyricist of heavy metal band Black Sabbath.
Wrote pretty much every song before dio entered the band.
Main lyricist in Black Sabbath, do I need to say anymore?
His lyrics will live on forever
Black Sabbath I mean yeah
30
Howard Jones - Killswitch Engage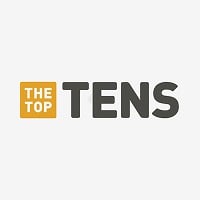 Howard Jones (Born July 20th, 1970) is an American Heavy Metal vocalist. He currently fronts the band Light the Torch (Formerly Devil You Know), but is best known for his tenure in the band Killswitch Engage from 2002 to 2012 and was a vocalist for the now defunct Blood Had Been Shed.
31
Tony Kakko - Sonata Arctica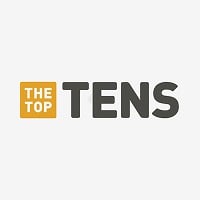 Toni Kristian "Tony" Kakko is a Finnish musician, composer and vocalist. He is mainly known as the vocalist, primary songwriter, and creative force in the band Sonata Arctica since 1996.
32
King Diamond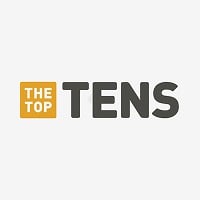 Kim Bendix Petersen, better known by his stage name King Diamond, is a Danish heavy metal musician. He is known for his extensive vocal range, usually sung in falsetto. King Diamond was originally known as the vocalist for Mercyful Fate, but has become notorious for his horror themed Concept albums ...read more.
Abigail enough said
33
Jari Mäenpää - Wintersun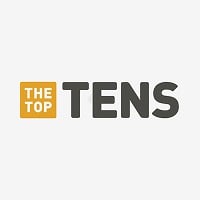 Jari Mäenpää (born 23 December 1977) is a Finnish heavy metal multi-instrumentalist and songwriter. He is the founder of metal band Wintersun for which he records all instruments. Before forming Wintersun, Mäenpää was best known for his role in the folk metal band Ensiferum.
One of the best in his sub-genre listen to "Starchild" and also check his previous work in Ensiferum its what made him. When I first heard Victory song I came in my pants.
One of the best lyricist I have ever heard look up "starchild" by Wintersun and "Victory song" by Ensiferum. and yes its in English
34 Mark Hunter - Chimaira
35 Phil Labonte - All That Remains
36
Mikael Stanne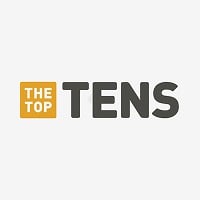 Bengt Mikael Stanne is the vocalist and one of the lyricists for the Swedish melodic death metal band, Dark Tranquillity and the ex-vocalist for Swedish power metal band HammerFall.
From dark romanticism to psychological introspection, Stanne understands how best to use words to convey whatever message he desires. An impressive feat considering the swede writes his lyrics in and speaks perfect English.
37
Winston McCall - Parkway Drive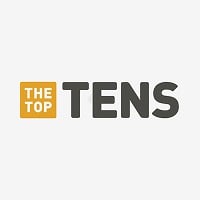 Winston Thomas McCall is an Australian singer-songwriter and the lead vocalist of the metalcore band Parkway Drive and the hardcore punk band Rain Dogs.
Poetic, deep, and full of meaning
38
Ian Fraser "Lemmy" Kilmister - Motörhead
He's one of the top 5 in my opinion
39 Trent Reznor - Nine Inch Nails
40 Marilyn Manson - Marilyn Manson
41
Mille Petrozza - Kreator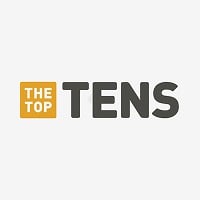 Miland "Mille" Petrozza is a German metal guitarist and singer of Italian descent, who has been the lead vocalist and guitarist for the German thrash metal band Kreator since 1984.
Lol best lyricist ever just listen to violent revolution enemy of god or the full phantom antichrist album.
42
Bruce Dickinson - Iron Maiden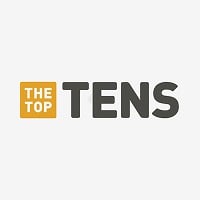 Paul Bruce Dickinson, known professionally as Bruce Dickinson, is an English musician, airline pilot, and broadcaster. He is most well known for being the lead singer in heavy metal band Iron Maiden and his solo career.
"Mist is in the trees, stone sweats with a dew
The morning sunrise, red before the blue"

His story telling is spectacular. His lyrics have an amazing fluidity than can really paint beautiful vivid images in your mind. Empire of the Clouds, Coming Home, Man of Sorrows, Tears of the Dragon, Navigate the Seas of the Son, and Out of the Shadows are among his best writing. His singing also compliments his lyrics so much.
43
Jeff Hanneman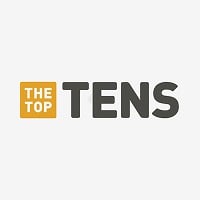 Jeffrey John "Jeff" Hanneman was an American musician, best known as a founding member of the American thrash metal band Slayer.
44
Ihsahn - Emperor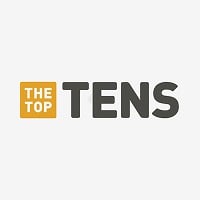 Ihsahn is a Norwegian composer, multi-instrumentalist, and vocalist. He is best known for his work with Norwegian black metal band Emperor.
45
John Gallagher - Dying Fetus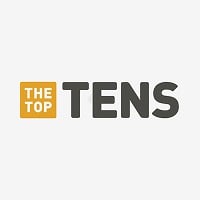 John Gallagher is an American singer and musician mostly known as the the lead guitarist and vocalist of the band Dying Fetus.
46
Matt Heafy - Trivium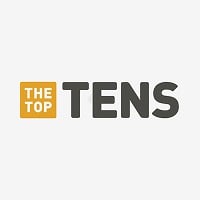 Matthew "Matt" Kiichi Heafy is a Japanese-American musician, best known as the lead vocalist and rhythm guitarist of the Orlando based Heavy Metal/Metalcore band Trivium.
47
The Rev - Avenged Sevenfold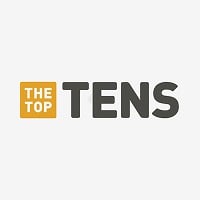 James Owen Sullivan (February 9th, 1981 - December 28th 2009), better known by his stage name "The Rev" (Short for "The Reverend Tholomew Plague") was an American musician, singer and songwriter, best known as the former drummer, backing vocalist and co-founder of the American alternative metal/ metalcore ...read more.
48
Jesse Leach - Killswitch Engage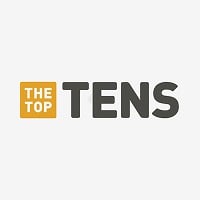 Jesse David Leach (Born July 3rd, 1978) is an American musician, best known as the vocalist and frontman of the band Killswitch Engage. Leach also fronts lesser-known metal bands, such as Seamless, The Empire Shall Fall and Times of Grace.
49 Steve Asheim - Deicide
50 Michael Keene - The Faceless
PSearch List