Best Metal Music Producers
MetalFoREVer1228
The Top Ten
1
Fredrik Nordström
He's worked with the best bands in Sweden and around there. He's worked with Arch Enemy, In Flames, Dimmu Borgir, and Opeth to name a few. - MetalFoREVer1228
2
Jason Suecof
I really enjoy a lot of the records he's produced. He's worked with lots of great metal bands like Trivium, All That Remains, The Black Dahlia Murder, and Deicide. - MetalFoREVer1228
3
Terry Date
Sempiternal (BMTH), Cowboys and Vulgar (PANTERA), Around the Fur and White Poney (DEFTONES), Louder than Love (SOUNDGARDEN), Significant Other and Chocolate Starfish (LIMP BIZKIT), Repentless (SLAYER), Wait and Bleed (SLIPKNOT), Prephecy (SOULFLY), Unnatural Selection (HAVOK)...
Pantera. That is all. - MetalFoREVer1228
Work on Bring Me The Horizon is awesome
4
Rick Rubin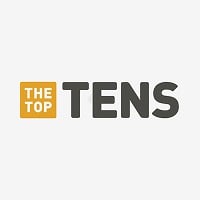 Frederick Jay "Rick" Rubin is an American record producer and former co-president of Columbia Records.
Underrated And Rock isn't His Major
I like some of the AC/DC songs - Ajkloth
He's best known for his work with Slayer but he's worked with many other great bands like System of a Down, Danzig, AC/DC, Nine Inch Nails, and even some hip-hop artists like Public Enemy and LL Cool J. - MetalFoREVer1228
5
Adam Dutkiewicz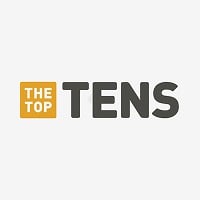 Adam Jonathan Dutkiewicz is an American musician, recording engineer, songwriter, and music producer, best known as the lead guitarist and backup vocalist from Massachusetts metalcore bands Killswitch Engage, Aftershock, and Times of Grace.
Done work with some of the best up-and-coming metalcore bands. He's produced for Killswitch Engage (obviously), Parkway Drive, The Acacia Strain, All That Remains, Shadows Fall, Unearth, and so on. - MetalFoREVer1228
Smartest bastard alive
6
Martin Birch
Must be in the top 3. Rising, Heaven and Hell, Machine Head, and Piece of Mind all have the best sound.
Machine Head, Heaven and Hell, The Number of the Beast, Rainbow Rising,
Need more? The Mob Rules, Long Live Rock 'n' Roll, Ritchie Blackmore's Rainbow, Made In Japan, all Maiden albums (1981-1992), Deep Purple In Rock, Fireball, Burn. Excellent producer.
Simply the best, #1 - Metal_Treasure
The one and only...the best of 80s is PIECE OF MIND...Andy Sneap said that
7
Flemming Rasmussen
Produced Metallica's Ride The Lightning, Master Of Puppets, and... And Justice For All. He also produced Morbid Angel's Covenant.
Superb work with Metallica, and then broke all records (in my opinion) with By Inheritance.
Why Flemming Rasmussen isn't higher on this list is beyond me
He's amazing and I made a list about him - Top 10 Music Albums Recorded, Mixed or Produced by Flemming Rasmussen.
Briefly:
Metallica - Ride the Lightning, Master of Puppets,...And Justice for All (besides, he mixed Garage Inc.)
Blind Guardian - Nightfall in Middle-Earth, Imaginations From The Other Side
Artillery - By Inheritance
Morbid Angel - Covenant
Rainbow - Bent Out of Shape, Difficult to Cure
... and more. - Metal_Treasure
8
Joey Sturgis
I like the way his albums sound. The drums especially, they sound really punchy. But anyway, he's worked with bands like Oceano, Miss May I and The Devil Wears Prada. I'm not a fan of his work with Asking Alexandria or any of those other bands, but his albums sound really good regardless. - MetalFoREVer1228
He's a prodigy. He's very much further ahead than most people in the genre. Love his work with Asking Alexandria!
9
Mark Lewis
I believe he works with Suecof. He's worked with my 2 favorite deathcore bands, Whitechapel and Carnifex. He's also worked with Deicide, Dååth, God Forbid, and others. - MetalFoREVer1228
10
Machine
Not much is really known of him other than he's worked with the likes of Lamb of God, Suicide Silence, and Miss May I - MetalFoREVer1228
The Newcomers
? Matt Bayles
The Contenders
11
Scott Burns
True death metal king
The best and legendary Death Metal producers.
Produced albums by Cannibal Corpse, Death, Napalm Death, Suffocation, Obituary, Sepultura etc. He knows how to make it sound heavy
12
Andy Sneap
What is Andy Sneap doing below the Top 10? Sharpest producer in the biz in my opinion.
I like his preset on metal foundry and the quality control he has on the records
We want him for one maiden album
13
Ross Robinson
Legendary status
He's produced with some of the finest metal bands out there, including Sepultura, Soulfly, Slipknot, Machine Head and Korn. - MetalFoREVer1228
Korn, Limp Bizkit, Slipknot, Deftones, Sepultura, Soulfly, Machine Head and Fear Factory...
Great producer.
14 Adam "Nolly" Getgood
15
Colin Richardson
A true pioneer of the genre, deserves to feature at least in the top 3.. Every one of his records sound amazing, and completely individual.
Produced great albums with the likes of Machine Head, Bullet for My Valentine, Carcass, and Trivium. - MetalFoREVer1228
One of, if not the best metal(core) producer, Rise To Remain, Trivium, Bullet...
He's awesome
16 Nick Raskulinecz
17
Misha Mansoor
Is a self-taught producer from Bethesda, Massachusetts. He has produced his own band Periphery, Haunted Shores, and even the technically acclaimed guitarist Tosin Abasi.
18
Adam "Nergal" Darski
Great production.
19 Erik Rutan
20
Bob Rock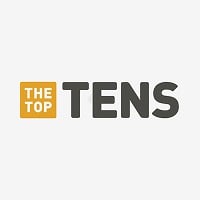 Robert Jens "Bob" Rock is a Canadian musician, sound engineer, and record producer best known for producing rock bands and music artists such as The Tragically Hip, Aerosmith, The Cult, Bon Jovi, Mötley Crüe, 311, Metallica, Our Lady Peace, Bryan Adams, The Offspring, Michael Bublé, Black Veil Brides ...read more.
Nothing more legendary than early 90's Metallica
21
Chuck Schuldiner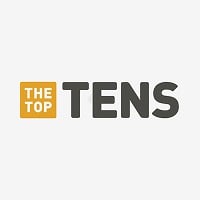 Charles Michael "Chuck" Schuldiner (1967-2001) was an American singer, songwriter, and guitarist, best known as the founder and vocalist, guitarist and bassist of the American heavy metal band Death. He is considered the most influential figure in Death Metal, with some publications referring to Chuck ...read more.
22
Chris "Zeuss" Harris
Just keeps popping up on great records. Some of best modern metal came straight from Planet Z!
23
Tim Lambesis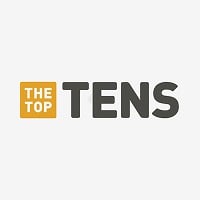 Timothy Peter Lambesis is an American extreme metal musician and producer, best known as the founding member and lead vocalist of American metalcore band As I Lay Dying.
24 Jacob Hansen
25
Trent Reznor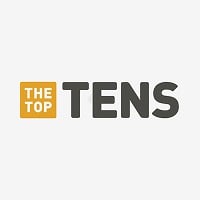 Michael Trent Reznor, known professionally as Trent Reznor, is an American singer-songwriter, record producer, and film score composer. He is known for his intense music videos.
Not a metal producer. Though he did produce Antichrist Superstar and Portrait of an American Family which are metal albums.
No, Antichrist Superstar and Portrait of an American Family are NOT metal albums. - Metal_Treasure
26 Sascha Paeth
27 Miro Rodenberg
28 Kevin Churko
29 Alex Perialas
30
Tom Allom
Paranoid and Master of Reality by Black Sabbath
British Steel to Ram it down and Firepower by Judas Priest..anything else?
31
Will Putney
Produced some great albums in recent years and plays in a great band
32 Kurt Ballou
33
Andrew Murdock
Produced my favorite Avenged Sevenfold album, Waking the Fallen, and City of Evil. Also produced Chimaira's Pass Out of Existence among many others. - MetalFoREVer1228
34 Michael Keene
35 DNA A4 (Danial Keimasi)
36
Peter Tagtgren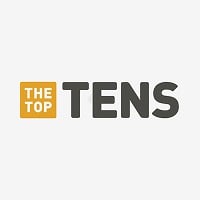 Alf Peter Tägtgren is a Swedish musician, multi-instrumentalist and producer. He is the founder, main songwriter, lead vocalist, and guitarist of the death metal band Hypocrisy as well as the industrial metal band PAIN in which he is the only member.
37
Joe Duplantier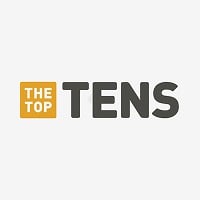 Joseph "Joe" Duplantier is a French musician best known as the guitarist and vocalist of metal band Gojira.
38
Garth Richardson
Rage...
39 Dan Johnson
BAdd New Item