Top 10 Metal Musicians Who Were Teens When They Started Their Careers
Metal_Treasure
For this list - the younger the better.
Signs of starting a metal career:
- founding a metal band
- joining a metal band
Music lessons don't count.
The Top Ten
1
Alexi Laiho - founded Children Of Bodom at 14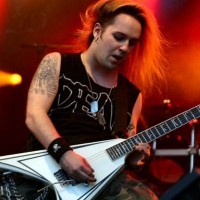 Alexi "Wildchild" Laiho is a Finnish guitarist, composer, and vocalist. He is best known as the lead guitarist, lead vocalist and founding member of the melodic death metal band Children of Bodom, and is also the guitarist for Sinergy, The Local Band and Kylähullut.
Co-founder: Jaska Raatikainen (14), drummer.
Both musicians had known each other since early childhood and had shared an interest in heavy metal, especially death metal groups, such as Dissection, Entombed, and Obituary. - Metal_Treasure
2
Tobias Sammet - founded Edguy at 14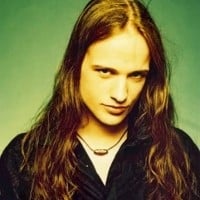 Tobias Sammet is a German metal musician, best known as the vocalist and primary songwriter of the power metal band Edguy, as well as the founder, main singer and bassist of the metal opera Avantasia.
And at 16 he released a demo tape with 4 songs (Evil Minded, 1993). Obviously, he's also a good leader because 3 teens from the original band are still with the band in 2016 - Tobias Sammet and guitarists Jens Ludwig and Dirk Sauer. Edguy changed only one drummer for 25 years and hired a new bassist only because Sammet wanted to focus on vox and songwriting, and the second band he founded - Avantasia. - Metal_Treasure
Tobias Sammet founded Edguy when I have the same age as him. - Fandomstuck
Fun fact: he didn't want to be a singer, he was originally the keyboardist. He explained "as we had no singer the band told me at our 2nd rehearsal that I now was the singer. Of course, I couldn't do that at all, but to be honest my drive for personal prestige was bigger than the fear to make a fool of myself with my puberty voice".
Wow, and just like that metal music got one of the best singers ever. - Metal_Treasure
Most musicians start their career either at the beginning of 20s or after 18 but founding a band at 14 is pretty shocking.at that age many musicians just start to learn their instruments where Sammet formed a band - zxm
3
Chuck Schuldiner - founded Death at 16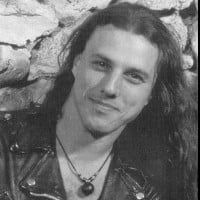 Charles Michael "Chuck" Schuldiner (1967-2001) was an American singer, songwriter, and guitarist, best known as the founder and vocalist, guitarist and bassist of the American heavy metal band Death. He is considered the most influential figure in Death Metal, with some publications referring to Chuck ...read more.
L wanted to be a death metal vocalist at the age of 13.-shihab
He founded Death in 1983 under the name Mantas.
This guy is one of the most influential musicians in metal history. - Metal_Treasure
4
Jaska Raatikainen - co-founded Children of Bodom at 14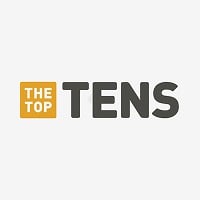 He began playing drums at only 12 and had his first double bass pedals before he owned a drum kit. Jaska played a vital role in the formation of the band, since he was the one who brought both Alexander Kuoppala and Janne Wirman to their line-up. He is still with the band in 2016. - Metal_Treasure
5
Jeff Becerra - joined Possessed at 15-16
Jeff Becerra provided growled vocals for the pioneers of death metal. Born in June 1968, he joined the band in 1983-1984. He sang on the 1984 demo. - Metal_Treasure
6
Thomas 'The Omen' Stauch - co-founded Blind Guardian at 14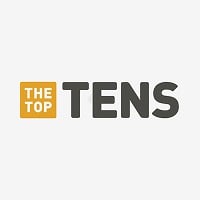 Thomas ("The Omen") Stauch, also known as Thomen Stauch, is a German metal drummer best known as the drummer for the metal band Blind Guardian (1984-2005) and one of the founding members. He worked with various bands and is the current drummer for Serious Black.
Hansi Kürsch (17) was the initiator but Thomas Stauch was very brave to say "yes" at 14 because originally Blind Guardian was a speed-to-thrash metal band and playing drums for such a band isn't easy. And at 15 he played very fast drums on their demo tape, at 17 - on the debut album (try the song Majesty). - Metal_Treasure
7
Samy Elbanna - founded Lost Society at 15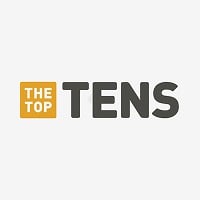 Samy Elbanna (born August 9, 1995) is a Finnish thrash metal musician - founder, lead singer, guitarist, primary songwriter and leader of the thrash metal band Lost Society.
He released a demo at 16. Lost Society debut album came out in 2013 when all members were still teens (17, 18, 19, 19). It's a very fast thrash album with songs like: Kill (Those Who Oppose Me), Trash All over You, Lead Through the Head, N.W.L. - Metal_Treasure
8
Mario Duplantier - co-founded Gojira at 15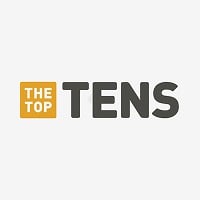 Mario Duplantier is a French musician and artist best known as the drummer of technical death metal band Gojira.
He co-founded Gojira with his brother Joe Duplantier (20). Gojira is a technical death metal metal.
Mario grew up in a family where arts played a significant role. Besides his music skills, he developed his drawing and painting in an environment of freedom and creativity. - Metal_Treasure
9
Criss Oliva - co-founded Savatage at 15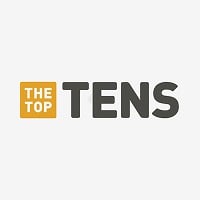 Christopher "Criss" Michael Oliva was an American musician who was the lead guitarist and co-founder of the band Savatage.
Co-founder: his brother Jon Oliva (18).
Criss was a great guitarist who died at 30 in a car crash caused by a drunk driver who had seven prior drunk driving (DUI) convictions. R.I.P. Criss. - Metal_Treasure
10
Mathias Nygård - founded Turisas at 15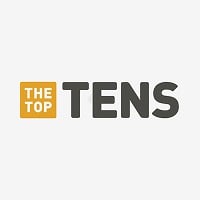 Mathias D.G. Nygård (born Aug 26, 1982) is a Finnish metal musician - founder, lead singer and keyboardist for the folk metal band Turisas.
The Contenders
11
Lars Ulrich - founded Metallica at 17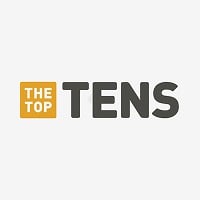 Lars Ulrich is a Danish drummer and one of the founding members of the American thrash metal band Metallica.
Wow. I did not know this. - MattAffterburner
Woahh okay. I didn't know this. That's younger than I am now. - ParasN2000
Co-founder: James Hetfield, 18. Before Metallica Hetfield was in a few bands - one being Leather Charm and another, Obsession.
Metallica was founded in October 1981 when James Hetfield answered a classified advertisement by drummer Lars Ulrich in the Los Angeles newspaper The Recycler.
Metallica debut album came out when both were 20. - Metal_Treasure
12
Muhammed Suiçmez - founded Necrophagist at 16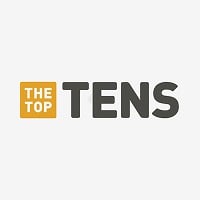 Muhammed Suiçmez was born in Karlsruhe, Germany, to Turkish immigrants. He is the frontman and guitarist of the German technical death metal band Necrophagist.
He began listening to death metal at 12. At the age of 14 Suiçmez wrote the lyrics for Onset of Putrefaction - the debut album that was recorded almost solely by him. He recorded all the vocal tracks and guitars, and programmed the drum tracks with the help of a computer. He playes a 7-string Ibanez LACS Falchion. - Metal_Treasure
13
Jon Schaffer - founded The Rose at 16, Iced Earth at 17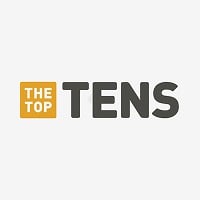 Jon Ryan Schaffer is an American heavy metal musician. He is best known as the guitarist and last remaining original member of the Florida-based heavy metal band Iced Earth, which he formed in 1985 under the name "Purgatory".
The Rose was a short-lived band. Then Jon founded Iced Earth under the name Purgatory. He went to a Lutheran school for 5 years where he developed a lot of anger and rebellion, due to the abusive nature of the pastors. A pastor shoved a bar of soap down Jon's throat when the pastor couldn't answer Jon's questions about evolution VS creationism. According to Jon, this had an effect on him forming a band, so that he could "prove these people wrong". - Metal_Treasure
14
Steffen Kummerer - founded Obscura at 17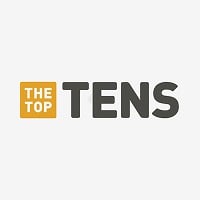 Steffen Kummerer (born June 1, 1985) is a German guitarist, multi-instrumentalist and producer. He is the leader, main songwriter, vocalist, and guitarist for the (technical) death metal band Obscura as well as the black metal band Thulcandra.
Maybe he was still 16 but I didn't find info about the month of the year he founded the band - whether is was before or after June 1, 2002 (he was born June 1, 1985). - Metal_Treasure
15
Kerry King - founded Slayer at 17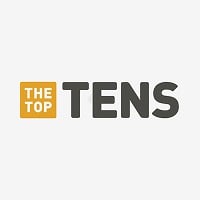 Kerry Ray King is an American musician, best known as a guitarist for the American thrash metal band Slayer.
Co-founder: Jeff Hanneman, 17.

In 1981 K. King was auditioning for a rock band called "Ledger" and he remembered: "As I was leaving, I saw Jeff just kinda standing around playing guitar, and he was playing stuff that I was into, like definitely Leppard's 'Wasted' and AC/DC and Priest ". After the try-out session, the two guitarists started talking and playing Iron Maiden and Judas Priest songs.

Slayer was born when King asked "Why don't we start our own band? ", to which Hanneman replied " yeah! " - Metal_Treasure
16
Hansi Kürsch - founded Blind Guardian at 17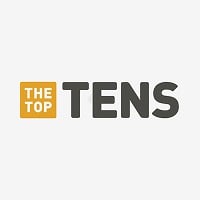 Hansi Kürsch, born Hans Jürgen Kürsch, is the lead singer, lyricist, co-composer and bassist for German power metal band Blind Guardian . Heavily influenced by Freddie Mercury, he creates a huge choir effect by overdubbing his own voice multiple times in complex, overlapping vocal harmonies. He records ...read more.
Co-founders: Thomen Stauch (14), André Olbrich (16).
Hansi and André are still with the band in 2016. Thomen was their drummer for 20 years, until 2005. He played drums at 15 on their speed metal demo tape, at 17 - on the debut album.
Blind Guardian were formed in 1984 as Lucifer's Heritage but changed the name in 1987. - Metal_Treasure
17
Kirk Hammett - founded Exodus at 17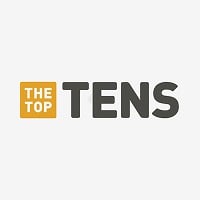 Kirk Lee Hammett is the lead guitarist and songwriter for the heavy metal band Metallica and has been a member of the band since 1983. Before joining Metallica he formed and named the band Exodus.
But joined Metallica in 1983... - Metal_Treasure
18
André Olbrich - co-founded Blind Guardian at 16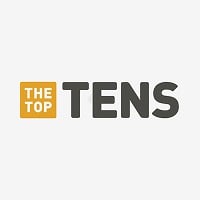 André Olbrich is a German guitarist, composer and backing vocalist, most known as the co-founder and lead guitarist of power metal band Blind Guardian, in which he serves as one of the main composers with other co-founder Hansi Kürsch.
19
Jeff Waters - founded Annihilator at 18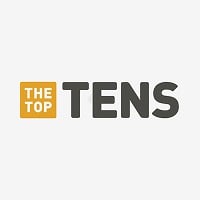 Jeff Waters (born February 13, 1966) is a Canadian metal musician and founder of the metal band Annihilator. He's best known as the guitarist for Annihilator, appreciated for his fast riffs and solos. Waters is also the primary songwriter in the band. Very often he has taken on the role of lead singer, ...read more.
Annihilator are the highest-selling metal band from Canada, although most of their sales have been generated outside of the band's home country.
Jeff Waters is a multi-talented musician: guitarist, bassist, songwriter, vocalist, engineer, producer, mixer and mastering engineer. - Metal_Treasure
20
Steve Harris - founded Iron Maiden at 19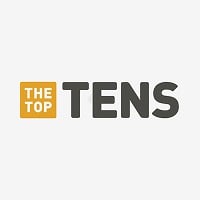 Stephen Percy "Steve" Harris is an English musician and songwriter, known as the bassist, occasional keyboardist, backing vocalist, primary songwriter and founder of the British heavy metal band Iron Maiden.
Steve Harris is a more influential musician than some guys I put higher but he was 19 and there's a big difference between 19 and 14, for example. - Metal_Treasure
21
Fernando Ribeiro - co-founded Moonspell at 15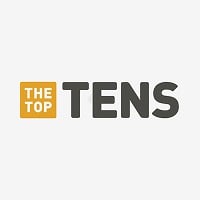 Fernando Ribeiro has been the lead vocalist for the Portuguese metal band Moonspell since 1992. He sings gothic metal, black metal, doom metal, melodic death metal.
Moonspell was formed under the name Morbid God but in 1992 they changed the name. - Metal_Treasure
22
Tuomas Holopainen - founded Nightwish at 19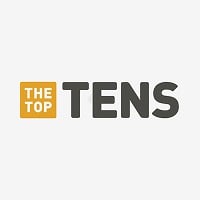 Tuomas Lauri Johannes Holopainen (born 25 December 1976) is a Finnish songwriter, multi-instrumentalist musician (but mainly keyboardist) and record producer, best known as the founder, leader, keyboardist and songwriter of symphonic metal band Nightwish. He also studied jazz and classical styles.
23
Tarja Turunen - joined Nightwish at 18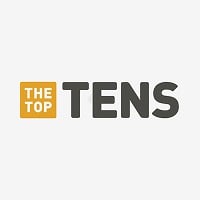 Tarja Soile Susanna Turunen-Cabuli (born August 17, 1977), generally known as Tarja Turunen or simply Tarja, is a Finnish singer-songwriter. She is a soprano and has a vocal range of three octaves. ...read more.
24
Amy Lee - founded Evanescence at 14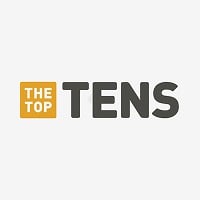 Amy Lynn Hartzler, known professionally as Amy Lee, is an American singer-songwriter, classically trained pianist and composer. She is also the lead singer to the Arkansas band Evanescence.
Not metal and really at the age of 14?! - Userguy44
Not metal - ElSherlock
She is NOT metal (I didn't add her). - Metal_Treasure
BAdd New Item
Related Lists

Top Ten Female Singers Who Started Their Career in the 20th Century

Top 10 Music Artists that Started Their Career as Cover / Tribute Acts

Top Ten TV Actors and Actresses Who Had a Successful Music Career While They Were​ Still on Their Show

Top 10 Metal Musicians Who Started Significant Side Projects
List StatsCreated 28 Aug 2016
Updated 11 May 2019
24 listings
3 years, 85 days old

Top Remixes
1. Alexi Laiho - founded Children Of Bodom at 14
2. Jaska Raatikainen - co-founded Children of Bodom at 14
3. Tobias Sammet - founded Edguy at 14
Metal_Treasure
Error Reporting
See a factual error in these listings? Report it
here
.