Top 10 Metal Musicians Whose Artistic Image is Much Different from Their Real Personalities
Metal_Treasure The message of this list is "don't judge a book by its cover". Artistic/stage image of metal musicians can be very different from what they are in real life.
The Top Ten
1
Jeff Hanneman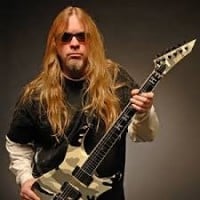 Jeffrey John "Jeff" Hanneman was an American musician, best known as a founding member of the American thrash metal band Slayer.
The man who wrote most of the signature Slayer songs (both music and lyrics) was actually a quiet, shy and calm guy.

Robb Flynn of Machine Head, who played over 120 shows with Slayer and was with Slayer off stage, said "Jeff was super quiet, really kept to himself".

And this "super quiet" guy wrote songs that can't be described as quiet: Raining Blood, Angel Of Death, South Of Heaven, Hell Awaits, Dead Skin Mask, Black Magic, and many more.
R.I.P. Jeff. - Metal_Treasure
2
King Diamond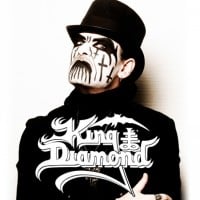 Kim Bendix Petersen, better known by his stage name King Diamond, is a Danish heavy metal musician. He is known for his extensive vocal range, usually sung in falsetto. King Diamond was originally known as the vocalist for Mercyful Fate, but has become notorious for his horror themed Concept albums ...read more.
Nobody described him better than Kirk Hammett of Metallica:
"It was a trip meeting Mercyful Fate because their music makes you think the guys are a bunch of evil, satanic, human-sacrificing devil worshipers. But in reality, they're all a bunch of goofy Danish guys. King Diamond had a bit of an aura about him, but you couldn't find a sweeter, more funny guy than him." - Metal_Treasure
Sounds like Kirk described him really well. - PhoenixAura81
3
Chuck Schuldiner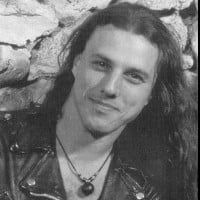 Charles Michael "Chuck" Schuldiner (1967-2001) was an American singer, songwriter, and guitarist, best known as the founder and vocalist, guitarist and bassist of the American heavy metal band Death. He is considered the most influential figure in Death Metal, with some publications referring to Chuck ...read more.
R.I.P. Chuck.

He didn't look scary or unusual as you can see, but the guy who made death metal a thing sure can lead you to some assumptions about his personality. But they wouldn't be accurate.

He had a brilliant personality. Chuck was a very nice guy, he wasn't aggressive in real life, and loved kittens. - Metal_Treasure
4
Tom Araya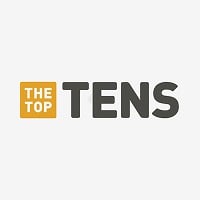 Tomás Enrique "Tom" Araya Díaz is a Chilean American musician, best known as the bassist and vocalist of the American thrash metal band Slayer.
Off stage, there's almost always a big smile on his face. Yeah, the guy who snarls angrily all the time when sings and who's got one of the most aggressive vocals in all metal.
Also, he's a born again Christian.
Slayer retired in 2018 so he's currently a happy granddad. - Metal_Treasure
5
Alissa White-Gluz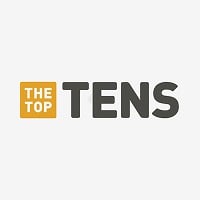 Alissa White-Gluz is a Canadian vocalist, best known as the former lead vocalist and one of the founding members of the Canadian metal band, The Agonist, and current lead vocalist for the Swedish melodic death metal group, Arch Enemy.
The woman that growls like a man (or lion) in a death metal band is an animal rights activist and has been a vegan since 1998. She's very feminine off stage. - Metal_Treasure
6
Nergal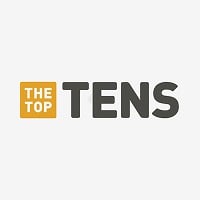 Adam Nergal Darski (born Adam Michał Darski; 10 June 1977 in Gdynia), is a Polish musician and television personality, best known for being the frontman for the black/death metal band Behemoth. ...read more.
His music is not my thing at all but I've heard that he's a pretty cool guy in real life.
~Kat
Look at the image and tell me, would you believe this guy is extremely intelligent?
Also, he has a university degree in History and is qualified to be a museum curator, for which he completed 5 years of history and one year of Latin. - Metal_Treasure
7
Travis Ryan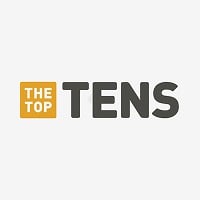 Travis Ryan Collins, who goes by the stage name Travis Ryan, is an American musician known for being the vocalist of the Deathgrind band Cattle Decapitation.
What DarkMatter1997 said is correct.
Also, journalists say Travis is a nice guy based on interviews with him. - Metal_Treasure
8
Thomas Gabriel Fischer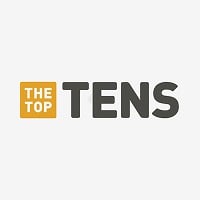 Thomas Gabriel Fischer, earlier known by his stage name of Tom G. Warrior, is a Swiss metal musician. He best known as the frontman for extreme metal bands Hellhammer, Celtic Frost, and Triptykon.
(aka Satanic Slaughter, Tom G. Warrior).

He doesn't drink, doesn't smoke and doesn't do drugs. And he's a vegetarian. - Metal_Treasure
9
Ritchie Blackmore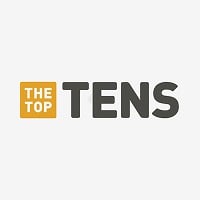 Richard Hugh "Ritchie" Blackmore is an English guitarist and songwriter, best known for his work in the hard rock/metal bands Deep Purple and Rainbow. He was ranked number 16 on Guitar World's "100 Greatest Metal Guitarists of All Time" in 2004, and number 50 in Rolling Stone magazine's list of the ...read more.
Wasn't he frequently in conflict with his band mates? ZXM said something like on his musicians with the worst personality's remix.
He wrote and played aggressive music, had aggressive onstage behavior
and was regularly smashing his guitars. But he isn't aggressive in real life. He said,
"Sometimes I feel like I own the stage completely on my own for an hour. I'm just going crazy. The adrenaline is so much that all my musical upbringing is thrown into intensity on stage rather than being a musician.
After 22 years of playing, it goes instead into a mood and comes out as an aggressive bulldozer. I don't know why; I often wonder why. I'm not an aggressive person offstage; I don't know why I am on." - Metal_Treasure
10
Devin Townsend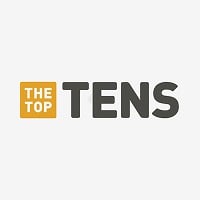 Devin Garret Townsend is a Canadian musician, songwriter and record producer. He was the founder, songwriter, vocalist, and guitarist in extreme metal band Strapping Young Lad from 1994 to 2007 and has an extensive career as a solo artist.
He looks and sounds crazy, aggressive and evil. But he is one of the nicest metal guys. Also, he has been married to his girlfriend since he was 19. You know, long lasting marriages are very rare. - Metal_Treasure
The Contenders
11
Quorthon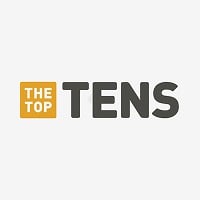 Tomas Börje Forsberg, known by the stage name Quorthon (1966-2004), was a Swedish musician. He was the founder, songwriter, vocalist and guitarist of the band Bathory, which pioneered the black metal genre and is credited with creating the Viking metal style. A multi-instrumentalist, Quorthon wrote ...read more.
12
Zakk Wylde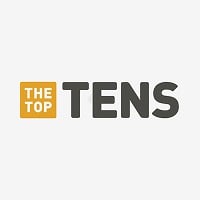 Zakk Wylde is an American musician, singer, songwriter, multi-instrumentalist and occasional actor who is best known as the former guitarist for Ozzy Osbourne, and founder of the heavy metal band Black Label Society.
He looks and sounds like a savage. But he actually isn't. - Metal_Treasure
13
Marilyn Manson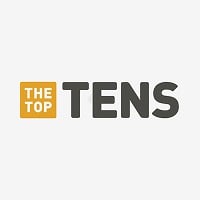 Brian Hugh Warner, better known by his stage name Marilyn Manson, is an American musician, songwriter, actor, painter, multimedia artist, author, and former music journalist.
not metal - Metal_Treasure
14
Alice Cooper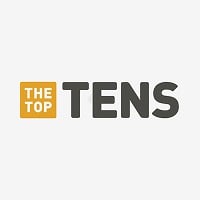 Alice Cooper is an American singer, songwriter, musician and occasional actor whose career spans over five decades.
Not metal either - Metal_Treasure
BAdd New Item