Top 10 Metal Musicians with Christian Beliefs
Metal_Treasure
The Top Ten
1
Dave Mustaine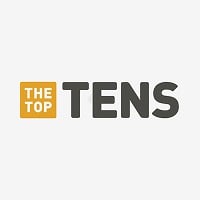 David Scott "Dave" Mustaine (born September 13, 1961) is an American musician, singer, songwriter, actor and author. Mustaine is best known as a pioneer in Thrash Metal, being the former lead guitarist of Metallica before his dismissal in 1983, leading to finding and becoming the front man of his own ...read more.
He's a born-again Christian.

"I got saved in 2002. When I got saved there were certain things I didn't know. I spent a lot of time as a new Christian trying to get comfortable in my new skin. There were times when it felt smooth and right; there were times when it felt like I was suffocating. It wasn't until the summer of 2005 that I began to sense harmony between my spiritual and artistic lives." - Dave Mustaine
He changed the lyrics to some earlier songs, refused to tour with Slayer but later agreed. - Metal_Treasure
2
Nicko McBrain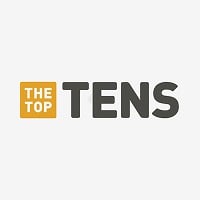 Michael Henry "Nicko" McBrain is an English musician, best known as the drummer of the British heavy metal band Iron Maiden, which he joined in 1982.
"Without this church and this relationship with God, I don't know where I'd be right now. I just know that I want to be able to use my life for God." - Nicko McBrain
He's part of the worship music team at his church in Florida.
(and he obviously uses his life for God by playing metal as well) - Metal_Treasure
3
John Petrucci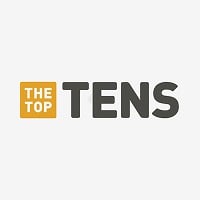 John Peter Petrucci is an American guitarist, composer and producer. He is best known as a founding member of the progressive metal band Dream Theater. Compared to his level of skill, John Petrucci is relatively unknown in the modern music industry.
John Petrucci is a brother too! I have the best religion.
Proud Catholic. - MattAffterburner
Petrucci is a practicing Catholic. All Dream Theater members are religious although with different beliefs (only drummer Mike Mangini never publicly revealed). - Metal_Treasure
4
Tom Araya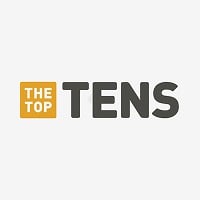 Tomás Enrique "Tom" Araya Díaz is a Chilean American musician, best known as the bassist and vocalist of the American thrash metal band Slayer.
He's a born-again Christian / Catholic. Unlike Dave Mustaine, Tom didn't change the song lyrics, perhaps realizing that what he does in Slayer is just his persona.
Half of Slayer and half of Megadeth are committed Christians. - Metal_Treasure
5
Brian Head Welch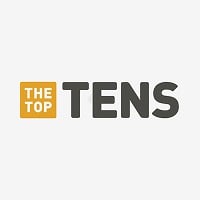 Brian Philip Welch, better known by the stage name Head, is an American musician, singer and songwriter. He is one of the guitarists and founding member of the nu metal band Korn and his solo project Love and Death.
Just to let people know, he wasn't added by me because he is not a metal musician in my book. This item has been SPAM VOTED to #1. Also, it has been "spam remixed", if there's such a term. - Metal_Treasure
Than your book is not good, He played nu-metal, so it is really metal. - kdl
Brian Head Welch (Korn) is a real born again Christian.
I agree with kdl, Brian play Nu-Metal, So it really belongs here!
6
David Ellefson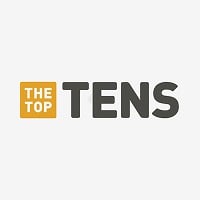 David Warren "Dave" Ellefson is an American bassist and co-founding member of the American thrash metal band Megadeth from 1983-2002 and again from 2010-present.
"Well, I was actually brought up in a Christian household, so I have, you know, a pretty broad knowledge of it; and strayed from it for quite a while. And, now that I have children, I actually do go to church, so I've kinda sorta returned to it." - David Ellefson - Metal_Treasure
7
Michael Sweet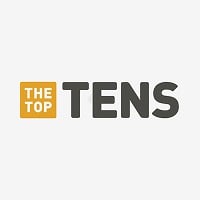 Michael Harrison Sweet is a singer from Whittier, California; he is the co-founder, writer, lead guitarist, lead singer and front man of the Christian metal band Stryper. He was also singer and guitarist for Boston from 2007 to 2011.
He should be number one.
Lead vocals for metal band Stryper He is bona fide born again christian
8
Roy Khan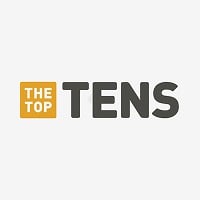 Roy Sætre Khantatat, is a Norwegian singer-songwriter. Commonly known as Roy Khan or simply Khan, he was the lead vocalist for the symphonic power metal band Kamelot from 1997 to his departure in 2011. He co-wrote most of Kamelot's songs with the band's guitarist and founder Thomas Youngblood during ...read more.
After his departure from Kamelot in 2011 to prioritize his health and family, Khan joined the Moss Frikirke church in Moss, Norway, to work as a counselor and youth minister.
In 2013, a fan page posted photos online of Khan singing psalms at his local church. These online photos and audio recordings were later removed on Khan's request because he didn't want the attention.
Khan confirmed he still enjoyed metal music, denied rumors of an upcoming gospel CD, and added that he would not be returning to music "any time soon". - Metal_Treasure
9
Peter Steele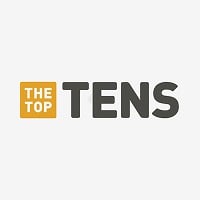 Petrus Thomas Ratajczyk, better known by his stage name Peter Steele, was the lead singer, bassist and composer for the gothic metal band Type O Negative.
And Peter Steele! He wasn't the most Catholic though.
"Beer, Cocaine and Redheads" Peter Steele. - MattAffterburner
"I was born a Roman Catholic and I think that I have gone back to my faith. You know, people ask me are you a born-again Christian and I said, No I am a dead-again Christian, I have always been dead. I believe in Jesus Christ and God and the whole thing but, you know, I don't shove it down anyone's throat. You know, it's a very private personal thing and faith is really strong." - Peter Steele - Metal_Treasure
10
Matt Smith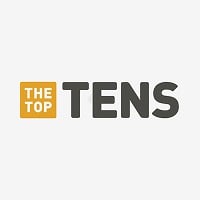 He plays Christian power metal, i.e. power metal with pro-Christian lyrics he writes himself.
His band, Theocracy, is perhaps the only Christian metal band I respect - for their music talent and music delivery (I don't pay attention to the lyrics). - Metal_Treasure
The Contenders
11
John Myung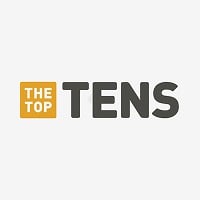 John Ro Myung is an American bassist and a founding member of the progressive metal group Dream Theater.
He is a Korean-American bassist (Dream Theater) and his religion is Christianity. He is quite open about it.
I was surprised he's Christian because as far as I know Koreans aren't Christians. - Metal_Treasure
12
Ron Rinehart (Dark Angel)
Ron Rinehart the Singer of DARK ANGEL also have Give his life to Christ.
13
Dave Lombardo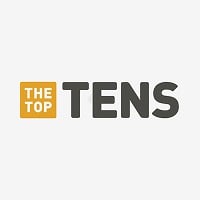 David "Dave" Lombardo is a Cuban American drummer, best known as a co-founding member of the American thrash metal band Slayer.
Another born-again Christian. He is very famous but I didn't put him higher because I wasn't sure how strong his faith is. - Metal_Treasure
14
Pete Sandoval
Yes, he also is a born again Christian. Drummer of Terrorizer (Ex Morbid Angel)
15
Neal Morse

16
James LaBrie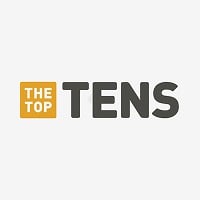 Kevin James LaBrie is a Canadian vocalist and songwriter, who is best known as the lead singer of the American progressive metal band Dream Theater.
Not very high on this list because currently he isn't very committed:

"James had said in many older interviews that he was Christian, and actively practiced the religion. However, in 2005 he revealed that he's since strayed from organized religion, and now considers himself "a more spiritual-directed person." - wiki - Metal_Treasure
17
James Hetfield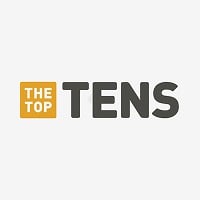 James Alan Hetfield was born on August 3, 1963. He is an American musician, singer and songwriter known for being the co-founder, lead vocalist, rhythm guitarist and main songwriter for the American heavy metal band Metallica.
Technically Christian Science. But very Christian and even has Christian Tattoos - PhoenixAura81
I didn't add him because his relationships with Christianity are very complicated due to his mother death, who died from cancer in her 30s, with no medical help, because his parents were Christian Scientists and did not believe in medicine. His mother relied on her belief in God to heal her but he didn't and she died when James was 16.
He wrote the song "The God That Failed" because God failed to heal his mother. I think that he most probably hated Christian Science.
But yes, he's got some tattoos with Christian references.
You see that it's too complex to interpret his beliefs. - Metal_Treasure
18
Felix Bohnke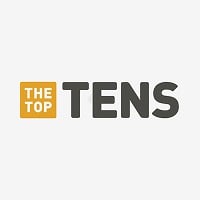 Felix Bohnke, born 2 September 1974, is the drummer of heavy metal band Edguy. He joined the band just before they recorded the Theater of Salvation album in 1998.
He was quoted as saying "I serve God by playing metal". - Metal_Treasure
19 Dan Spitz
20
Michael Kiske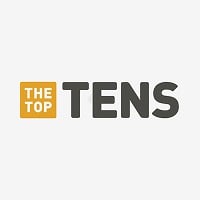 Michael Kiske is a singer best known as the former lead vocalist for the German power metal band Helloween.
He has also a Christian belief.
21
Bobby Huisman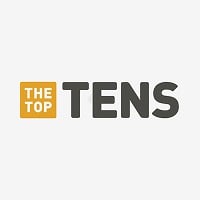 "Not a Christian, just the guitar player for Titty Flash" - GoodKarma
BAdd New Item
Related Lists

Greatest Rock & Metal Bands Who Have Members With A Christian Belief
Most Logical Religions and Belief Systems
Top Ten Celebrities With Crazy Beliefs

Best Songs On Bad Religion's the Progress of Belief
List Stats
200 votes
21 listings
306 days old

Top Remixes (4)
1. Nicko McBrain
2. Dave Mustaine
3. John Petrucci
Metal_Treasure
1. Michael Sweet
2. Brian Head Welch
3. Dave Mustaine
StealthRUSH
1. Michael Sweet
2. Matt Smith
3. Dave Mustaine
Jph
View All 4
Error Reporting
See a factual error in these listings? Report it
here
.