Top Ten Metal Screamers
The Contenders: Page 4
61
Mats Leven
The swedish screamer, with a long list of albuns recorded in diferente bands. Mats sang for Malmsteen, Therion and others, Always delivering perfect drive and high notes. I'm such a fan of his voice that I just don't care where he sings, I just go and grab it, knowing it'll be nice. And he does covers too when he's like on vacation or something.

Check Malmsteen - Seventh Sign (LIVE! ); Sons of the Staves of Time (Therion DVD); Queensryche's Queen of the Reich cover
62
Carlos Zema
A brazillian guy who keeps going from band to band, Always singing great. He sang for Heaven's Guardian and Vougan in Brazil, did some gigs with Metal Mike, sang for Outworld and now he's in Immortal Guardian band. Better check him, this guy can sing both death metal screams and highest notes, which is definitely rare.

Check Heaven's Guardian - Killing Night; American Metalhead by Metal Mike (he totally kicks Sebastian Bach's girly voice); his singing in the streets with Immortal Guardian.
63
Geoff Tate - Queensrÿche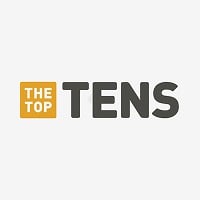 Geoff Tate is a German-born American singer and musician who rose to fame in the 1980s with the progressive metal band Queensrÿche.
Yeah, he doesn't have the drive. But he sang Queen of the Reich and Suite Sister Mary, so who cares. I might like his past more than the present, since all his classic singing is left behind his career. I'll cheer to the past and Geoff brought us some of the greatest performances ever in metal singing.

Check Eyes of a Stranger; The Killing Words; The Prophecy.
64
Iuri Sanson
Singing for brazillian band Hibria, Iuri is a great performer. You should check him in Tiger Punch and listen to his skills. He can run like Axl Rose through the stage but sing way better (not hard, since it's Axl the diva).
65
Oliver Hartmann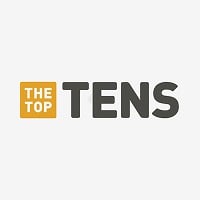 He sang for At Vance and Avantasia, and got a solo career (this one isn't metal). But go listen to his Eye of the Tiger cover, or his work on Avantasia's Sign of the Cross, I Don't Believe in your Love or any other song. Beautiful voice (check My Everything is You from his solo career), powerful one.
66
Ryan Clark - Demon Hunter
Such a big voice coming from such a small man! - AngryByrd
67
Nergal - Behemoth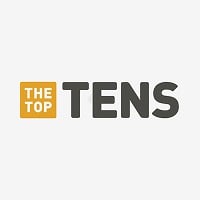 Adam Nergal Darski (born Adam Michał Darski; 10 June 1977 in Gdynia), is a Polish musician and television personality, best known for being the frontman for the black/death metal band Behemoth. ...read more.
His grows, screams and all of his technique are vicious
This list has been taken over by emo scum.
68
Lord Worm - Crytopsy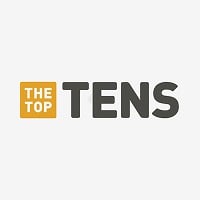 Dan Greening, aka Lord Worm, is the original vocalist for Cryptopsy, a Canadian technical death metal band. He is also an English teacher.
His scream at the end of open face surgery owns em all
69 Tyler Konersman - Tear Out The Heart
70
Jon Oliva - Savatage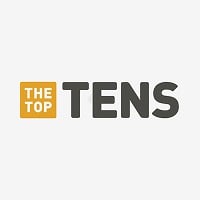 John Nicholas Oliva, known as Jon Oliva, is an American composer, multi-instrumentalist and singer. Co-founder of the metal band Savatage and the rock opera Trans-Siberian Orchestra. He's got a real 4 octave range, able to morph the sound of his voice to any style, from John Lennon and Freddie Mercury, ...read more.
He's one of the masters on this list and he screams a lot although he's not a typical screamer.
Try: Hounds, Hall Of The Mountain King. - Metal_Treasure
71
Rody Walker - Protest the Hero
His screams kill me inside. This man can do everything right in a metal band that instrumentally, well, does everything right. In Sequoia Throne he delivers unique sound, and terrifying lows and highs in Bone Marrow, but I must say that Goddess Bound has the most intense harsh vocals. To counterbalance his smooth croons, he hits unhealthily high notes (In the corner of my eyee! ) following right before gravely lows (on the tip, on the tip of my tongue). Honourable mentions: Periphery, Number Twelve Looks Like You, and DEFINITELY Vildhjarta which I'd add if I could (because we all know two screamers is better than one).
72
Bradley Fafara - DevilDriver
He was so much better in DevilDriver than in Coal Chamber! - AngryByrd
73
Bruce Fitzhugh - Living Sacrifice
Horribly underrated band with one of the best vocalists in metal today! - AngryByrd
75
Travis Ryan - Cattle Decapitation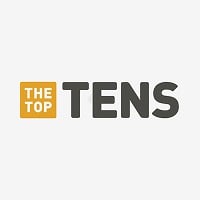 Travis Ryan Collins, who goes by the stage name Travis Ryan, is an American musician known for being the vocalist of the Deathgrind band Cattle Decapitation.
He is one of the best screamers/growlers I've ever heard,He can do high pitched screams that I still I cannot believe he can do! And his growls sound amazing! He just can do so much with his voice it's ridiculous and mind-bending!
76
Scott Lewis - Carnifex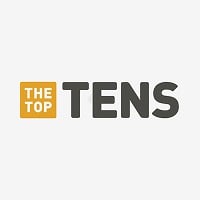 77
King Diamond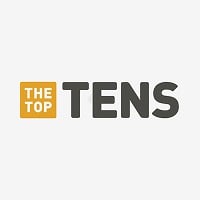 Kim Bendix Petersen, better known by his stage name King Diamond, is a Danish heavy metal musician. He is known for his extensive vocal range, usually sung in falsetto. King Diamond was originally known as the vocalist for Mercyful Fate, but has become notorious for his horror themed Concept albums ...read more.
78
Matt Barlow - Iced Earth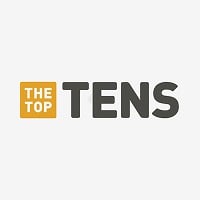 Matthew 'Matt' Barlow is an American heavy metal singer and police officer. He was the lead singer for Iced Earth in the 1990s and 2000s. He is currently the lead singer for Ashes of Ares. After the September 11 terrorist attacks Matt Barlow decided to become a police officer and contribute to the "real ...read more.
79
Devin Townsend - Strapping Young Lad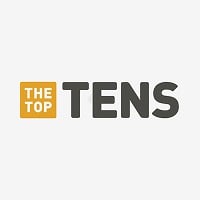 Devin Garret Townsend is a Canadian musician, songwriter and record producer. He was the founder, songwriter, vocalist, and guitarist in extreme metal band Strapping Young Lad from 1994 to 2007 and has an extensive career as a solo artist.
80
Zack de la Rocha - Rage Against the Machine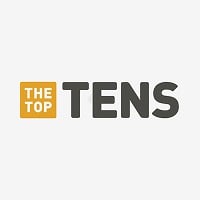 Zacharias Manuel "Zack" de la Rocha (born January 12, 1970) is an American musician, poet, rapper, and activist best known as the vocalist and lyricist of rap metal band Rage Against the Machine from 1991–2000, and after the band's reunion in 2007 until their last show in 2011. He left Rage Against ...read more.
PSearch List
Recommended Lists
Related Lists

Top 10 Most Overrated Rock, Metal, Alternative and Grunge Screamers

Best Metal Bands

Best Metal Songs

Best Metal Guitarists

Best Heavy Metal Bands
List Stats
400 votes
80 listings
5 years, 143 days old

Top Remixes
1. Mitch Lucker - Suicide Silence
2. Orion Stephens - In Dying Arms
3. Alex Koehler - Chelsea Grin

dereklupus
Posts
Error Reporting
See a factual error in these listings? Report it
here
.