Ben Burnley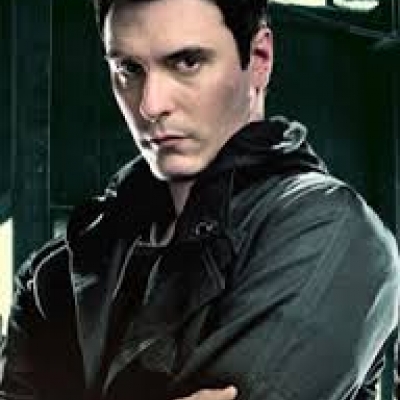 Uploaded by Jeffery0206
Info
Benjamin Jackson Burnley IV is an American musician, composer, and producer, best known as the founder and frontman of the American rock band Breaking Benjamin.
Comments
Top
Popular
Newest
He deserves it! The most talented singer in this world is Ben!
And he deserves it, best band in the world with the world's best singer alive
Not a day without hearing the voice of Ben! Or without hearing BB simply amazing!
I'm a fan since 2000 and I'm only 15 years old I really like Ben and the band are my favorite band for 11 years I admire them for how every song I associated with him in some way Not only the voice, also he is an amazing person, see how he gives the show together with the band! What else can I say? Amazing singer, amazing guitarist, amazing band, amazing person, amazing songs, amazing meaning its already perfect!
How can't he be the best singer? He have everything that someone can wish for his music! I just hope to new songs I really want more things to hear with that perfect voice of him, the songs can never boring me because of the whole band! Just wait for a new song and know that Ben is ok, and yeah he is the best singer, because all of this and much ...more - lynnichiye
His voice is so beautiful. Listening to his songs and the lyrics and his voice while delivering the words, it makes things a little easier for me. I've been a fan from the first time I heard them when Polyamorous was playing in my sisters car. It's the emotion behind the lyrics that got me hooked. I love listening because each song he sings is so different than the last. The whole band is amazing. I can't wait to hear him sing more touching songs!
From the first time I heard him sing I knew I had found my very first favorite singer and now nine years later he still holds that spot for me. Once he captures you with his music and lyrics you can't stop listening. the most important and amazing thing about him is that he writes ALL of his own music and lyrics and that he will re-record a song innumerable times to get it just perfect. I think its his dedication that make you garner so much respect for him!
Best metal band with the best metal singer ever, well picked community. And by the way they're not breaking up just Ben's got an illness and needed 2 take some time off. He'll be back with their greatest hits album. - Giusti97
Benjamin Burnley is a really good singer. I've listened to various genres of music and bands and I found his voice very distinctive and catchy. Even though Breaking Benjamin performs alternative metal or post grunge songs, Burnley's voice is really calm and comfortable to listen to. He's an amazing singer.
Ben has an amazing voice that suits for both metal and the acoustic versions! The music is awesome! The lyrics are profound, meaningful and you can relate to them, they're not shallow like other bands! The 3 combo (awesome music, vocals, lyrics) is hard to find in a band/music group but Breaking Benjamin has it all! Can't wait for Ben's new songs! You rock Ben
Unlike most of the people on this list ben burnley can actually sing... He doesn't sound like he's having an asthma attack and you can actually understand what he's saying... He has a beautiful voice yet it can be aggressive and loud if he chooses... Breaking Benjamin is the best band of all time and its fitting that they have the best singer of all time
This man was the man that got me into music and now its seven years later and I love music more than ever and have never found another musician as influential as he is. Thanks so much for everything man. I really do not know where I would be today if it weren't for discovering Breaking Benjamin
Amazing guy, and songwriter as well. He is able to present songs to the public that allow us to interpret as we wish, and as such serve a great part of the peoples lives. Been listening to Breaking Benjamin for many years now, and wishing for Burnley's swift recovery!
Breaking Benjamin is simply the best. Every time I hear Ben's voice, I'm reminded why He is alone my favorite singer in this world. He can sing every note, sounds great live, and is an amazing songwriter. Go Ben! Get better soon and show us once again why you're the best!
Ben is able to do anything with his voice. He can get you of your anger with his voice. His voice seems like the sound of a golden ring hitting the ground. I can't say Ben is amazing or cool, the guy is a LEGEND and we'll remember him forever. Hope he'll recover and go back to making new music.
It's rare to go to a concert where the band sounds just the same live as they do on the radio or CD, no tricks. Not only can Ben seduce you with his acoustic voice, he can also send chills down your spine with a intense guttural Scream. His/Breaking Benjamin's stage presence is unlike no other, all of this and much more breaks down into why Ben Burnley is the best metal singer. I love you Ben, we all do!
Ben's in Breaking Benjamin, that's all you need. But on top of that he has a great sounding voice that is very unique and fits perfectly with the bands sound, no one else could replace him! Wishing Ben a quick recovery so that we can hear more of him and the band in the future!
Most amazingly beautiful clean vocals and the most brutal screams and growls, all coming from one singer! But that's not all, he's also a genius songwriter. Without Ben there's no Breaking Benjamin! A true legend this man, Benjamin Burnley. Let's all hope he gets well soon!
I can listen to his voice when I'm in a great mood, feeling down, feeling pumped, chilling or going to sleep. There is no limit as to when I'm in the mood for his music. Definitely one of my all-time favorite voices in music and to think I didn't like metal before this guy...
Ben Burnley is such an inspiration, His vocals are amazing, he's a fantastic songwriter and he is unbelievably unique, he will forever be my favorite musician as Breaking Benjamin will always be my favorite band, I think Ben absolutely deserves to be number one whether you like BB or not, you hear ben's voice you know it's him, his voice delivers great lyrics with great melodies.
Belated opinion since it is now 2016. Just started listening to BB and now I can't get enough. Burnley's vocal range is impressive and one that I never get tired of hearing. His voice is distinctive. My favorite is his low range with that is so full it sounds like he's singing into a tunnel. He can death growl but also sing ballads. Ashes of Eden is an unusual but great example of his vocal range. I'm going to a concert in March. I hope he is as good live as he is on studio records. Can't wait!
Ben's voice is the best in rock/metal! His voice is so melodic and when he screams it is haunting. BB is my favorite band and I will wait patiently for the lawsuit to be over so that they can begin to make new music and tour again. Missing Ben and BB greatly!
Ben's voice is so unique and interesting, and his songs are amazing. I own all of his albums, and love every single one of the songs he sings. His whole band is amazing, and he seems like a great guy. Favorite band of all time.
BEST EVER! needs to be in the hall of fame, have wax figures made anything and everything should be dedicated to this man, he has done so much for his fans, which includes myself obviously. Lets give him a little something back!
I'd vote for Amy Lee, except I think Ben is a better songwriter, and each of his songs seems to have its own personality. His voice is awesome - particularly his growl (oh yeah) - and the music is just exhilarating. Can't wait for Breaking Benjamin to come back!
Ben is a great vocalist, ranging from cleans, highs, lows and screams that would give any Metal/Rock fan chills. And he also has amazing Guitar skills as well. Benjamin Burnley deserves the #1 spot for top Metal Singer.
Ben is the greatest singer with a special lyric writing style. Trying to explain him and his voice is like trying to explain beauty. It is just that:Beautiful. It is just sad that he is away now, hope he recovers soon.
he sings from his heart as well as throat... his voice can be melodious and sweet such that it makes you weak in your knees... or strong, deep and guttural that gives you goosebumps that stays for an hour...
Benjamin Burnley is the BEST metal singer ever, him and the rest of the band are what got me into the genre in the first place, and they will be at the top of my list of my favourite musical performers forever.