Best Metal Songs of 2016
The Top Ten
1
Spit Out the Bone - Metallica

Way heavier and more thrash elements then Hardwired
2
Akroasis - Obscura

3 Fatal Illusion - Megadeth
4
Recharging the Void - Vektor

5 Dystopia - Megadeth
6
Hardwired - Metallica

Best in years. - Caleb9000
7
Weltseele - Obscura

8
Square Hammer - Ghost
This was 1 on loudwire, should be 1 here and everywhere! - Mikbiter15
Good song, but it doesn't deserve to be #1 on Loudwire's list, Dystopia by Megadeth deserves the number one spot.
9
You Gotta Believe - Anthrax

10
Charging the Void - Vektor

Wow underrated as hell I know that dystopia is good but this is so much better even if kiko nailed it and I know that everyone is not gonna lokk over here because they don't know the band so...
The Contenders
11 The Threat Is Real - Megadeth
12
Passer - Katatonia

13 Lying In State - Megadeth
14 Bullet To The Brain - Megadeth
15
Brotherhood of the Snake - Testament

16
Count the Dead - Abbath

17
Poisonous Shadows - Megadeth
One of Megadeths best songs, along with In My Darkest Hour, Peace Sells and Rust In Peace
18
The Stage - Avenged Sevenfold

I think that this song is definitely among the top 3 songs released this year, even though I'm not a huge fan of this band but gotta appreciate their skill and musicianship on this song - The Stage in totality was a very good album especially considering the risk they took to deviate from their style of playing.
Clearly the best song on this list. Avenged Sevenfold although are an extremely mainstream band yet, they have the balls and talent to release a 73 minutes long album. They keep on experimenting with their style keeping a listener like me interested and anticipated for their next release.
19
Let the Storm Descend Upon You - Avantasia

20
Residual - Katatonia

21
At Dawn's First Light - Amon Amarth

22
The Gift of Music - Dream Theater

23
Breathing Lightning - Anthrax

24 Foreign Policy - Megadeth
25
Prayer to the God of War - Vader

26
Silvera - Gojira

27
The Moth - Death Angel

28
Moth Into Flame - Metallica

29
Ode to the Sun - Obscura

30
Moment of Betrayal - Dream Theater

31
Wishing Well - Theocracy

32
In the Age of Consecrated Vampires We All Get High - Rob Zombie

This metal? LOL - Metal_Treasure
33
Clockworks - Meshuggah

34
Arctic Thunder - Darkthrone

35
Black Knight Satellite - Pain

36
Mystery of a Blood Red Rose - Avantasia

37
Valley of Shadows - Rhapsody of Fire

38
A Voice in the Cold Wind - Rhapsody of Fire

39
Evil Twin - Anthrax

40
First Kill - Amon Amarth

41
Prayers/Triangles - Deftones

42
Phantom Bride - Deftones

43 Well, Everybody's F****** in a U.F.O. - Rob Zombie
44
Tragic Alert - Surgical Meth Machine

45
I'm Invisible - Surgical Meth Machine

46
Universal Death Squad - Epica

47
Call Me - Pain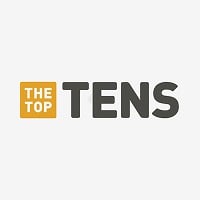 48
Sorceress - Opeth

49
Viva Presidente Trump! - Brujeria

50
Tundra Leach - Darkthrone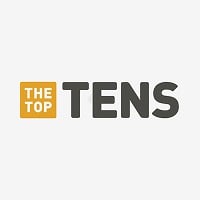 PSearch List