Top 10 Metal Songs of 2019
1
Hexed - Children of Bodom

This is probably my favourite song from one of my favourite albums of 2019, hexed by children of bodom. Anyways hexed is one of their best albums in my opinion - UltraLunalaX
It's one of their best albums for sure. Some believe it's their best album since 2003's Hate Crew Deathroll or since 2005's Are You Dead Yet. - Metal_Treasure
2
The Raven Child - Avantasia

Hansi's vocals in this song were absolutely amazing. Probably one of these songs with hansi at his best in my opinion. - UltraLunalaX
Epic masterpiece. I love Hansi's vocals in this song. In terms of this year, this song is only second to the masterpiece known as Ira Dei. - PhoenixAura81
3
Raven's Flight - Amon Amarth

Love the song and can't stop listening to it. Can't wait for the album to come out! - RogerMcBaloney
This is a Viking battle anthem if I've ever heard one. Super badass and catchy. - MetalFoREVer1228
The best mdm songs ever...and ever
4
Raise Your Banner - Within Temptation

Resist is definitely a huge departure from what those who are fans of Within Temptation are used to. In fact, I'm fairly certain that most metal fans don't consider it a metal album (as if I didn't already know that). And in a way, they're kinda right. But if there's any song on the album that encapsulates Within Temptation as a symphonic metal band, it's "Raise Your Banner". It's the song on the album that feels the most like Within Temptation when compared to their older material, especially with those amazing vocals near the end. - tonyb500
5
Singularity - Devin Townsend

6
Bismarck - Sabaton

This should be higher than anything else on this list. Sabaton is continuing a long tradition of releasing extremely well put together songs, as well as catering to fan requests. - TheRock222
This song is epic.
Amazing song
7
Solway Firth - Slipknot

This album alone is the their best album since Iowa. The track list and musician ship is Insane.
8
Glass Houses - Children of Bodom

My 2nd favorite song from their 2019 album - I love its speed, melody, chorus, everything. - Metal_Treasure
9
Rain of Fury - Rhapsody of Fire

10
No More Room in Hell - Possessed

Death metal pioneers Possessed have released their first studio album since 1986 (33 years) - Metal_Treasure
The Contenders
11
All Out Life - Slipknot

Should be number 1 on this list
12
You'll Never Find Me - Korn

dude
13
Wings of Eagles - Amon Amarth

Amazing song. Easily in the top 3 best songs of the album. - RogerMcBaloney
One of the best of this year. - Hernan2019
14
Alchemy - Avantasia

15
Book of Shallows - Avantasia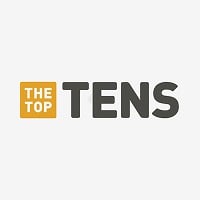 Very good chorus this song - Metal_Treasure
16 Dead Promises - Tarja Turunen
17
Cold - Korn

18
Into the Dark - Amon Amarth

19
This Road - Children of Bodom

20
Fall into the Light - Dream Theater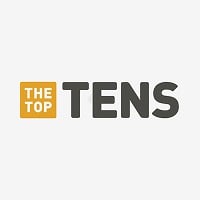 Awesome Band and album!
21
Unsainted - Slipknot

If This Was First In 2019's Best Music, Then Why Wasn't It The Same Case For Best METAL Songs Of 20119 - Oliversky
This song is a masterpiece, and it's probably one of the most complete songs by slipknot.
It has both aggressive parts and a great melodic refrain. This one deserves the top five
Pretty cool. I'll definitely give the album a listen. Don't know if it's going to be "Iowa levels of heavy" like Corey said, but so far it sound good. - RogerMcBaloney
That choir in the intro is cool. I think Slipknot just tried something new. - Userguy44
22
Belly of the Beast - Diamond Head

With a great new singer - Rasmus Bom Andersen. I love how he slides up like he does on the sample. - Metal_Treasure
23
Requiem for a Dream - Avantasia

24
Eden - Battle Beast

25
Oh My God - Hellyeah

26
The Legend Goes On - Rhapsody of Fire

27
Valkyria - Amon Amarth

28
Numb - A Killer's Confession

29
Pale Blue Dot - Dream Theater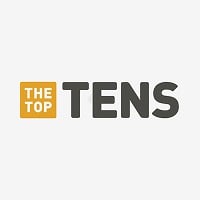 30
Radio - Rammstein

Rammstein can do whatever and it is still metal
A great industrial metal song.
German
good
31
The World of Mercy - Dir En Grey

32
Prepare for Chaos - Flotsam and Jetsam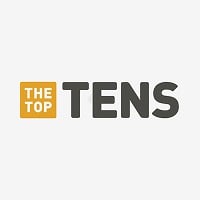 33
Sveablotet - Manegarm

34
The Widow's Breed - Legion of the Damned

35
Redefined - As I Lay Dying

36
Last Man Standing - Overkill

Blistering riffs, jackhammer drumming and Blitz snarling over all of it. Superb!
37
Endless War - Within Temptation

38
Deutschland - Rammstein

The music video though. - Userguy44
39
No More Hollywood Endings - Battle Beast

40
The Omega Circle - Candlemass

41
Between Man and Wolf - Lemuria

42
Mindless Maze - Traveler

43
Swamp Genocide - The Ogre Packet Slammers

44
Draugen - TrollfesT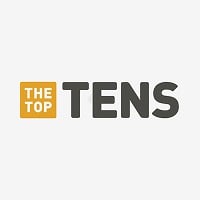 45
Under Grass and Clover - Children of Bodom

46
Kick in a Spleen - Children of Bodom

47
Don't Turn Your Back - Angel Witch

48
Paralyzed - Dream Theater

49
Ira Dei - Mago de Oz

I added this in the best songs of 2019 list and I'll add this here. This song is the title track of the album of the same name released on March 8th (ten days ago as of 3/18/19). Ira Dei is a masterpiece by Spanish folk metal band Mägo de Oz. It has literally everything! Amazing vocals, excellent guitars and drums, all kinds of other intruments like organ and violin played beautifully, and SYNTHS (synths in metal is a genius idea if you ask me)! I recommend this song to everyone. It's amazing and currently my favorite song of the year. - PhoenixAura81
50
Holy Ground - Within Temptation

PSearch List