Top 10 Metal Songs that Include Rare / Atypical Combinations with Other Music Genres
Metal and flamenco is rare. Metal and jazz is also relatively rare.
But mixing metal with classical music, punk, folk and rap is NOT rare so these combinations shouldn't be on this list.
The Top Ten
1
Magnetic Propulsion (Tientos) - Flametal

What a great idea! - DaringXx
The entire song (instrumental) is a beautiful mix of flamenco and metal. - Metal_Treasure
2
Diluvium - Obscura

Metal and jazz are masterfully mixed, without losing the metal feel and tempo. - Metal_Treasure
3
Symptom of the Universe - Black Sabbath

I am not sure the non-metal part is OK in this song but the song is very popular and I just had to include it. - Metal_Treasure
4
Majesty - Blind Guardian

A pretty aggressive speed metal song that opens with a waltz by Johann Strauss II - a barrel organ version of his 'The Blue Danube'.
While classical music in general isn't a rare combination with metal, waltz in particular is. - Metal_Treasure
5
Desolate Spheres - Obscura

A prog/technical death metal song that includes 30 seconds of jazz fusion music. - Metal_Treasure
6
How Could I - Cynic

7
Flight Of Torek - Aina
Tobias Sammet (Edguy, Avantasia) sings jazz in the middle of this metal song and he sounds amazing! (3:25-4:25). - Metal_Treasure
8
Intra Venus - Ne Obliviscaris

9
Wynter Fever - Theocracy

A 2012 original Xmas metal song but music in the slow part from 6:00-8:25 isn't metal for sure. It's a pretty long section, 2:30 minutes long. I am not gonna tell you what it is because I am bad and wanna make you hear it. - Metal_Treasure
10
Clandestine Stars - Obscura

The Contenders
11
Time What is Time - Blind Guardian

There's a flamenco style acoustic intro to a pretty heavy song but it works perfectly because this music contrast is a cool transition. - Metal_Treasure
12
Cosmosis (Bulerias) - Flametal

This sounds perfect to me (flamenco metal). - Metal_Treasure
13
Future Breed Machine - Meshuggah

14
Ants of the Sky - Between the Buried and Me

A Progressive Metal song, mainly full of heavy guitar riffs and death growls, contains a blue grass section. What? - cjWriter1997
Thank you very much for this entry cjWriter1997 - now we also have blue grass in the house. Hey, my list just needed some blue grass! - Metal_Treasure
15
Yameeka - TrollfesT

This is one of their heaviest songs and I like it but... is this a ska-reggae-troll-metal song? - Metal_Treasure
16
Cuatro Cervezas (Sevillanas) - Flametal

If somebody got interested in this band, I made a list about them with details - Top 10 Flametal Songs. - Metal_Treasure
17
Master of Puppets - Wisecräcker

Metallica ska cover - it's a metal song originally but this ska "treatment" is so funny. I like this cover by the way, always makes me smile. - Metal_Treasure
18
Your Heaven and Your Hell - Tarja

Sounds very country-like to me. - Martin_Canine
19
Slow, Love, Slow - Nightwish

20
Autotheist Movement III: Deconsecrate - The Faceless

Comes with a sax part included in an extreme metal song so imagine... - Metal_Treasure
21
Legacy of Djinn (Bulerias) - Flametal

I would call it progressive flamenco metal. - Metal_Treasure
22
Fast as a Shark - Accept

It opens with a traditional folk song before driving into the speed metal anthem we know it as.
23
Hocus Pocus - Helloween

It's a cover song (Focus) but the original rock song incorporates yodeling (! ) so the metal cover also has yodeling. Yep, Andi Deris is yodeling!
Joladadijoladadijoladadijoladadi-jo-o-ooh-jo! - Metal_Treasure
24
Voice of Trespass - Between the Buried and Me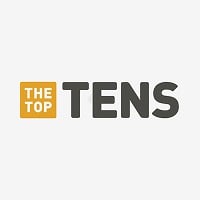 25
Mother Man - Atheist

26
Theatrical Delirium - Beyond Creation

27
An Incarnation's Dream - Atheist

28
Veil of Maya - Cynic

29
Enthralled in Essence - Atheist

30
Textures - Cynic

BAdd New Item